Ritesh Agarwal (born November 16, 1993) is an Indian entrepreneur and the founder and CEO of OYO Rooms. At 22, Agarwal is considered to be one of the youngest CEOs in India. Agarwal started his entrepreneurial journey at the age of 17. He is, supposedly, the first Indian drop-out entrepreneur to have had a successful run. He is also the first resident Indian to win the Thiel Fellowship.He has never been to IIT but has recruited many from IIT and havard going against the traditional way of IITians doing everything in India.He is inspiration to millions of NON-IITians Indians and people have lauded him on social network for giving them confidence and defining how new Indians should think.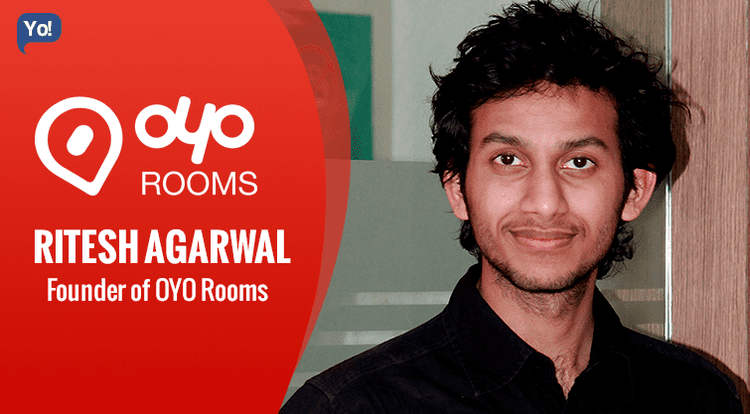 Agarwal's story of forming Oravel Stays at the age of 18, and then catapulting it into OYO Rooms has been widely covered by the media. OYO Rooms, currently, is the largest network of branded hotels in India. The company operates in more than a 100 Indian cities and has an inventory of more than 20,000 rooms under its umbrella. It also features among the companies which may become the next start-up unicorns according to CB Insights research's findings, published in The New York Times.
Agarwal has won many awards and accolades for his work including the Business World Young Entrepreneur Award. He is a regular speaker at entrepreneurial conferences and institutes across India and the world.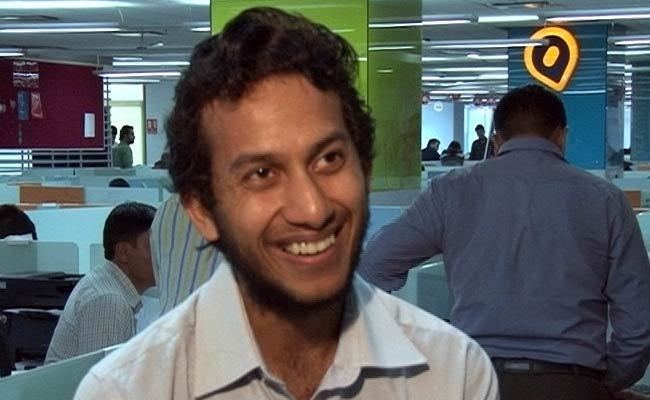 Agarwal was born on November 16, 1993, in Bissam Cuttack. He was raised in a middle-class Marwari family. His father works with an infrastructure corporation and his mother is a homemaker. He has three siblings.
Agarwal went to Sacred Heart School in Rayagada, Odisha. After finishing class 12th, he enrolled in Indian School of Business & Finance, Delhi. However, Agarwal didn't continue with his education and dropped out to start his own company without his family knowing of this move. Agarwal has often talked to the media about how he was scared of his parents getting to know that he has dropped out of college. In an interview with the Economic Times, Agarwal said, "When the newspapers started reporting it. My dad came to Delhi and was perplexed to see the office. It took me a day to convince him. My mom was very unhappy because she felt who would take me for a groom? You needed to be at least a graduate."
Agarwal has also talked about how he felt that college education could come in the way of what he actually wanted to do. In a blog post on The Huffington Post Agarwal wrote, "I dropped out of college within days of joining because I felt that attending classes would slow me down from doing what I really wanted to do - building my own start-up."
Agarwal started travelling extensively across India at the age of 17. His various stay experiences at budget accommodations inspired him to launch Oravel Stays in 2012. Oravel was modeled after Airbnb. By 2013, Agarwal realized that mere aggregation of bed and breakfasts couldn't address the problems of budget travelers in India and hence, he pivoted Oravel Stays into OYO Rooms.
In the same year, Agarwal was selected for the Thiel Fellowship. The fellowship created by PayPal founder, Peter Thiel, provides $100,000 to college drop-outs under 22 years of age to pursue their idea. Agarwal is the first resident Indian Thiel fellow.
OYO ROOMS
OYO Rooms is India's largest budget hotel chain and is present in over 120 cities across the country with 20,000 rooms under its umbrella. OYO Rooms is not merely an aggregator of budget hotels but instead focuses on the standardization of hotels in the non-branded hospitality sector. OYO Rooms is considered to be one of the very few start-ups which are non-copycat. According to Agarwal, OYO Rooms was founded to solve the problem of the lack of predictability, affordability, accessibility and availability at budget stays.
Agarwal was the first resident Asian to win Thiel Fellowship, 2013.
He was named one of the Top 50 Entrepreneurs in 2013 by TATA First Dot powered by NEN Awards.
Agarwal is also an NCSE Awardee and was among the finalists of Global Student Entrepreneurship Awards-India.
Agarwal was named one of the '8 Hottest Teenage Start Up Founders in the World' in 2013 by Business Insider
Agarwal was awarded the TiE-Lumis Entrepreneurial Excellence Award in 2014.
He was awarded the Business World Young Entrepreneur Award in 2015.
Agarwal is an active speaker at TiE Delhi.
He was one among the panel of speakers in Think EDU Conclave 2014
Agarwal is an active speaker at VCCircle Events
Though with so much good coverage, he is often blamed of using non-ethical tactics while dealing with his co-founders.