India




Oriya




Odisha




Rayagada




Majhighariani Institute of Technology and Science, Gandhi Institute of Advance Computer & Research, Gandhi Institute of Science and Technology - Rayagada, Gandhi Institute of Engineering and Technology, Institute of Technology Education & Research - Rayagada



Rayagada is a municipality in Rayagada district in the Indian state of Odisha. It is the administrative headquarters of Rayagada district.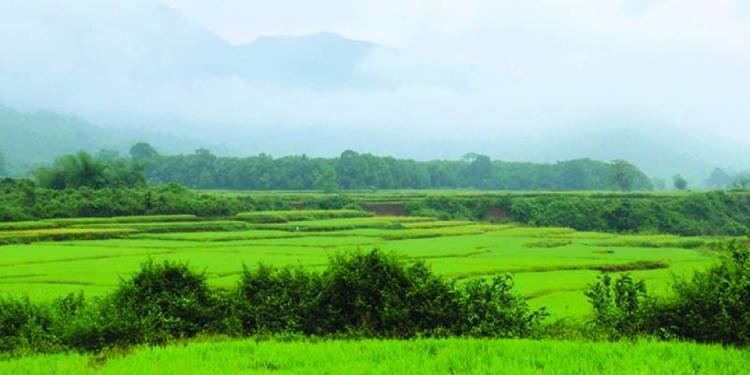 Rayagada is a district of meadows, forests, water falls and terraced valleys, peopled by many primitive tribal groups. The scenic beauty and heritage on the land is an unexplored paradise.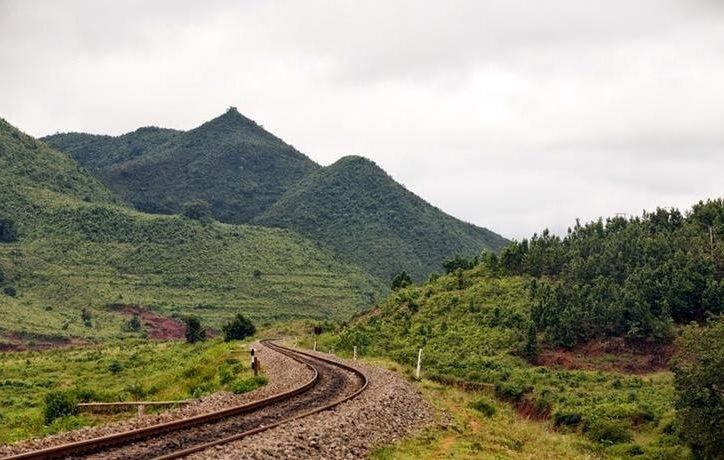 The pattern of people living in the district show unity in diversity of races, languages, and culture. The Scheduled Tribes living in the district possess dissimilar economics ranging from food gathering to settled cultivation. Their languages/dialects, societies and culture show inter-societal and -cultural variations because of the ethnic mosaic.
Rayagada is nearly 390 km from Bhubaneswar by road. It is connected by rail with important cities like: Bhubaneswar, Raipur, Visakhapatanam, Koraput, Kolkata, Chennai, Delhi, Bangalore, Mumbai and Hyderabad.
The nearby towns are Gunupur, Gudari and nearby villages are Gumma, Kiyapadu, JayKaypur etc.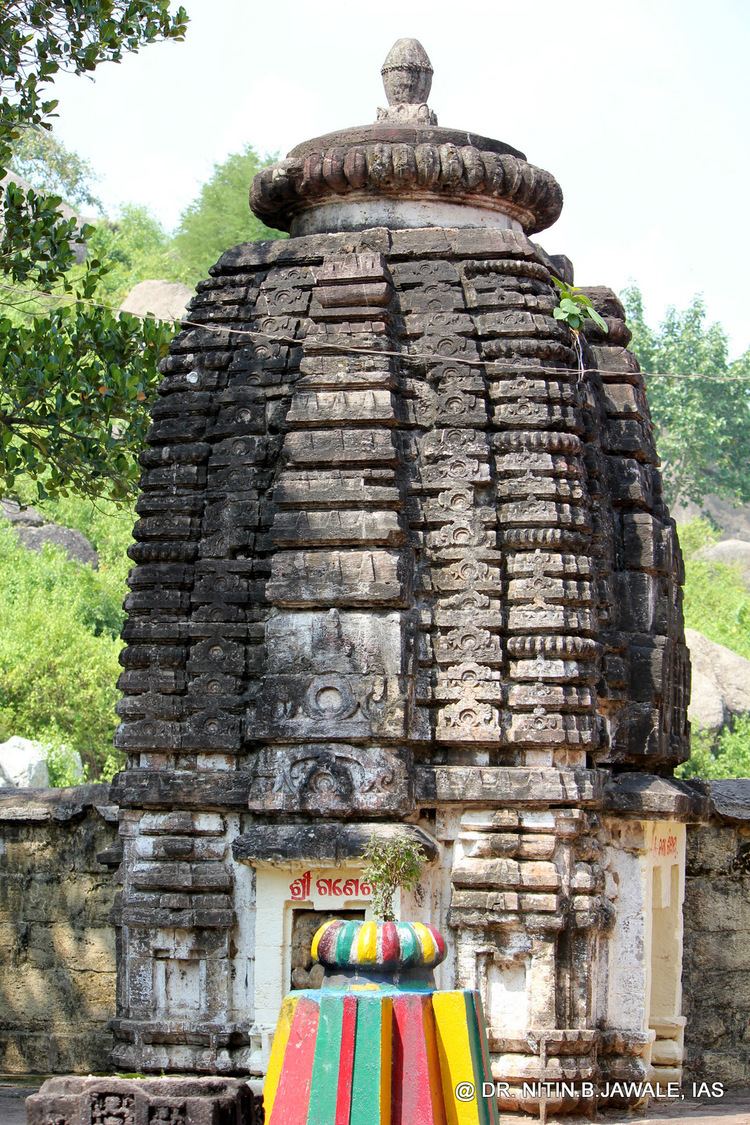 In the third century B.C, during the reign of Ashoka the Great, it was under Kalinga empire (ancient Odisha). The hilly track between Bansadhara and Nagabali was famous for spices. The Rastriks were defeated by Kharvela, the only Aryan Emperor of Kalinga (ancient Odisha), during the Chawpagada battle.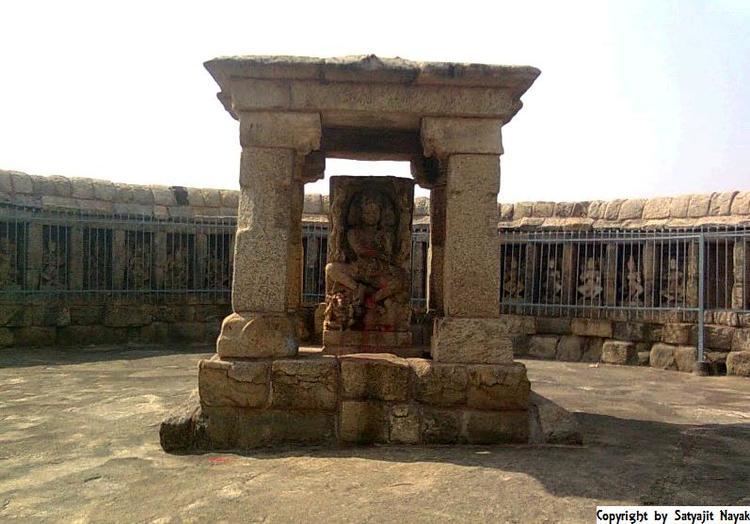 During the rule of Gangavansi and Suryavanshi Kings in Odisha, it was under feudatory chief of Kalinga-Utkala empire Dadarnab Dev of Gudari Kataka This region went to the Bahamanis when the last Hindu Gajapati emperor of Odisha, Mukund Dev was defeated at Gohera Tikiri in 1519. It came under the Nandapur Kingdom for 47 years. Biswambar Dev was defeated and killed by Hasin Khan of Mughal Chicacole Sarkar rulers of Odisha, was perhaps the third king installed at Rayagada.
The Sati Kunda Goddess Majhi Ghairani and the mudfort around it speaks much about its evidence. In subsequent years it was under Bobbili Tahasil of Vijayanagaram. During the English regime, Rayagada came under Jeypore administration and later was part of Koraput District. As part of the extension plan of districts in the Odisha state, On 2 October 1992 Rayagda District was carved out of the erstwhile Koraput district.
For the past six decades, Rayagada has seen institutions like IMFA, JKPAPER mills enriching the economy.
Rayagada, the district of many charms, is a thrill to the searching eyes. It has the facilities to serve as a base for visiting the nearby place of interest.
Maa Majhighariani Temple is famous in Southern Division of Odisha and Andhra Pradesh. Most of the devotees come from Madhyapradesh Chhatishgarh, Andhrapradesh including undivided Koraput District. Only the face of the Maa MajhiGhariani is worshiped. During Sunday, Wednesday and Friday a large number of devotees come to worship the Goddess. The temple is famous for Chaitra-Parba, i.e., March–April of every year.
Maa Mangla Maa Temple lies in the Raniguda area of Rayagada.it is near the hathipathar
Hatipathar is only 3 km from the district headquarters. It is a place of great scenic beauty with two waterfalls on the course of river Nagavali. The scenic beauty is impressive and the boulders here appear like huge elephants. Visitor are not welcome after heavy rains in 2006 changed the course of the Nagabali.
Gayatri Temple at MITS College: A beautiful temple with Goddess Maa Gayatri, Saraswati and Maa Majhighariani. Engineering students do meditation and pooja after their studies in the temple. Lot of devotees come to the temple regularly. A Spiritual Library is present under the temple ground floor. Lot of books on Indian culture are there.
Laxminarayan temple is at IMFA Factory, Therubali. The deities Laxminarayan, Hanuman, Lord Jagannath, Balabhadra and Subhadra and Lord Siva are worshiped by thousands devotees.
Paikapada is famous for so many Siva Lingams. The deities like Lord Jagannath, Maa Dhakineswar Kalika, Samudra, etc. are worshiped here. The car festival of Lord Jagannath is also celebrated. During Sivaratri a large number of pilgrims come to observe the function. The place is near Theruballi. It is believed that there are 99,99,999 shivlingams (only one less than 1 crore) in and around Paikapada shrine.
Chatikona is located about 48 km from Rayagada surrounded by a series of valleys and wooded hills of varying colours and the place is a center of pilgrimage for the temple of Mahadev. It offers picnickers gorgeous view of the waterfall. The Siva temple is the focus of hectic activities on Siva Ratri. The Dongaria Kondha of Chatikona represent the primitive section of the tribe.
Minajhola is only 134 km from Rayagada. It is a beauty spot of nature, has a siva temple at the confluence of three rivers. It is situated in the heart of dense forest, rich in wildlife. Sivaratri is a popular festival of this place. Though there is no good all-weather road yet, the place is worth visiting. Regular bus service is available from Rayagada and Gunupur up to Gudari. The rest 25 km road is Jeepable.
The Devagiri hill rises to a height of 120.2 meters. Unlike other hills it is not narrower upwards. The top of the hill is a flat platform of rectangular plain, which can be approached only from the northern side. There are 476 steps which are the unique feature of the Devagiri. At the top of the hill, there are perennial poles of water called the Ganges, Yamuna, Saraswati, Bhargavi and Indradyumna. There is a cave looking like two jaws. The Siva Lingam is enshrined at the meeting point of the jaws. Sivaratri is its biggest festival, which draws a large crowd every year. It is 50 km from Rayagada. Regular bus services are available from Rayagada to Kalyansingpur and the sacred hill is close to Kalyansingpur.
Padmapur houses the shrine of Manikeswari Siva. It is identified to be the seat of Dharmakirti, the Budhist-Logician-philosopher. It is a 7th-century temple. It is 90 km from Rayagada.
Gayatri Temple at Padampur is a beautiful temple with Goddess Maa PanchMukhi-Gayatri, Maa durga and Maa Mahalakshmi. The temple is famous for Saraswati Puja Sri panchami in January–February. It is 90 km from Rayagada.
Maa Markama Temple is located at Bissam Cuttack, 40 km from Rayagada. The temple got a new look and surrounded by lush green forest. Many people visit from near and far especially on Tuesdays. The town college has also been named after Goddess Markama.
GUMA GHATI: it is about 20 km from Rayagada it is surrounding by dence forest n very good place to see. many citizen come here for picnic. a small water fall also here
RAYGADA KORAPUT RAILWAY LINE: the distance form Rayagada to Koraput is about 176 km this route is full of adventure since there 36 tunnels and about 250 bridges fall in this route. this route is like konkan railway route and one can see animals while this journey. the koraput distinct is situated at the height of 870 meter from the sea level.
The latest attraction of Rayagada is the Hanging Bridge at Chekaguda that connects the two sides of river Nagavali, which created a deep trench when it changed its flow path in 2006. The bridge resembles the Laxman Jhola
Jagannath Temple at Rayagada : The temple has been rebuilt with a new look to attract the tourist mass. The Car festival is celebrated here in the month of Asadha every year.
In addition, the list of Temples in Rayagada is quite long.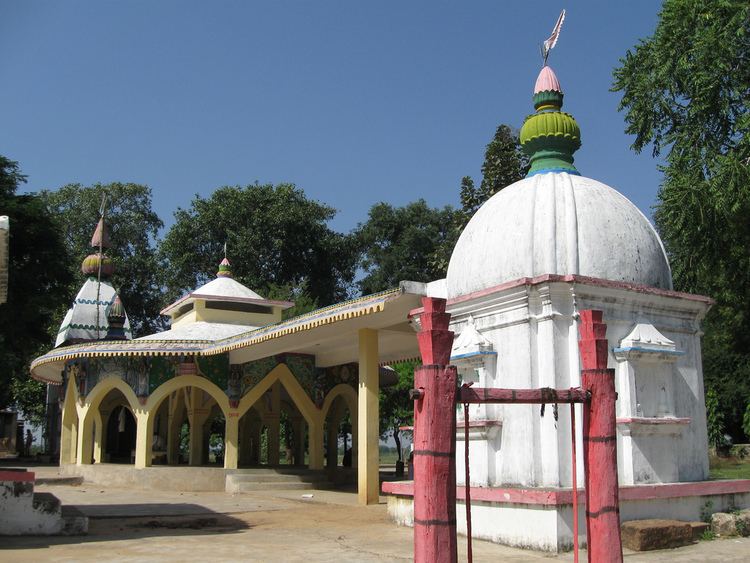 Chaitra Parba of Maa Maji Ghariani Goddess (mainly at housing board colony attracts all)
Chaiti Festival at GCD Grounds, Rayagada
Rath Yatra at Rayagada in July near Jagannath temple
Ganesh Puja at Telephone Bhavan Lane
Kali Puja at Block Colony, Rayagada in November
Gaja Laxmi Puja at New Colony, Rayagada during kumarpurnima
Dusshera at J.K. Pur & Brahmin street, Rayagada in October.
Annual celebration of Gram Devata during March–April (9 days) at Rayagada
A Ganesh puja at the Kasturi Nagar & Near Rayagada College area
Christmas in JEL Church.
subha udbodhan mahostav of Sri Sri Thakur Anukul Chandra at Serikona, Rayagada, in January
sree mahakala temple also situated at nanda pahad near gayatri temple gayatri nagar
ganesh puja at new colony, near swaghat hotel
Gaja Laxmi Puja in Bissam Cuttack at Dalamandap, Bissam Cuttack Popular in Rayagada Dist...
Eid celebration at Rayagada and J.K.Pur is very famous across District.
Christmas Celebration at Baptist Church, Sastrinagar, Rayagagada
Rayagada Wikipedia
(,)http://4.bp.blogspot.com/-fFNn3USj-gE/TphXeM-ZIBI/AAAAAAAAAvU/LUxm2-3a52Q/s1600/IMG_4721.JPG(,)http://upload.wikimedia.org/wikipedia/en/a/a8/Chousatjogini.jpg(,)http://www.ghumakkar.com/wp-content/uploads/2012/08/Peaks-of-the-Eastern-Ghats.jpg(,)http://www.orissadiary.com/shashwat/images/allnewsimage/9541.jpg
(,)http://www.onthegotours.com/repository/landscape-1302_crop_800_400.jpg(,)https://speakzeasy.files.wordpress.com/2015/04/odisha-landscape.jpg(,)http://vikaschander.com/wp-content/uploads/2013/07/kk-line-blog-koraput-rayagada.jpg(,)http://indianfolklore.org/TataFellowships/wp-content/uploads/2013/05/Khajuri-Village-Niyamgiri-hills-Rayagada.jpg(,)http://www.windhorsetours.com/wind/images/gallery/bhutan/landscape/large/Landscape42.jpg(,)http://yousaytoo-us.s3-website-us-east-1.amazonaws.com/post_images/26/f0/14/1640692/remote_image_1327308156.jpg(,)http://i.ytimg.com/vi/GQAQuWeDJu4/maxresdefault.jpg(,)http://i.ytimg.com/vi/a8uo7Ey4vvk/maxresdefault.jpg(,)http://4.bp.blogspot.com/-7V9fI2KknSA/UKxoC23ZZDI/AAAAAAAAFCU/RhnbeuzEqj8/s1600/Joranda%2BFalls.jpg
(,)http://upload.wikimedia.org/wikipedia/commons/6/68/Greenary_Rayagada.jpg(,)http://upload.wikimedia.org/wikipedia/commons/2/26/Rayagada_Bus_Stand.jpg(,)http://www.orissadiary.com/shashwat/images/allnewsimage/57364.jpg(,)http://www.wfsnews.org/images/indkc12.jpg(,)http://www.123orissa.com/exploreorissa/map/rayagada.gif(,)http://www.orissalinks.com/orissagrowth/wp-content/uploads/2007/10/20071021-rayagada-1.JPG
(,)http://www.nuaodisha.com/Odisha-Tourism/images/Kalahandi/belkhanditemple.jpg(,)http://www.nuaodisha.com/Famous-Temples/images/Maa-Majhighariani-Temple-Rayagada.jpg(,)http://i.ytimg.com/vi/Hd7OnDweRcs/maxresdefault.jpg