Full Name

Richard Porter




Criminal status

Deceased




Other names

Money RichRich Po




Name

Rich Porter





Occupation

Drug dealer




Role

Drug dealer




Parents

Velma Porter






Born

July 26, 1965 (age 24) (

1965-07-26

) Harlem, New York City, New York, U.S.


Cause of death

Murder (multiple gunshots; head and chest)


Conviction(s)

Drug Possession (1984)Weapons Possession (1984)




Siblings

Patricia Porter, William Porter




Children

Donnell Whitten, Reshonia Porter, Rhea Porter




Similar People

Alpo Martinez, Azie Faison, Nicky Barnes, Rayful Edmond, Guy Fisher



Criminal penalty

1-year prison sentence





Died

January 3, 1990 (aged 24) The Bronx, New York City, New York, U.S.
Alpo talking about why he killed rich porter
Richard "Rich" Porter (July 26, 1965 – January 4, 1990) was an American drug dealer who rose to prominence in Harlem during the War on Drugs in the mid-1980s; police described him as being a "high-level crack dealer" who "sold about $50,000 worth of crack a week". The 2002 film Paid in Full was based on Rich and his partners Azie Faison and Alpo Martinez.
Contents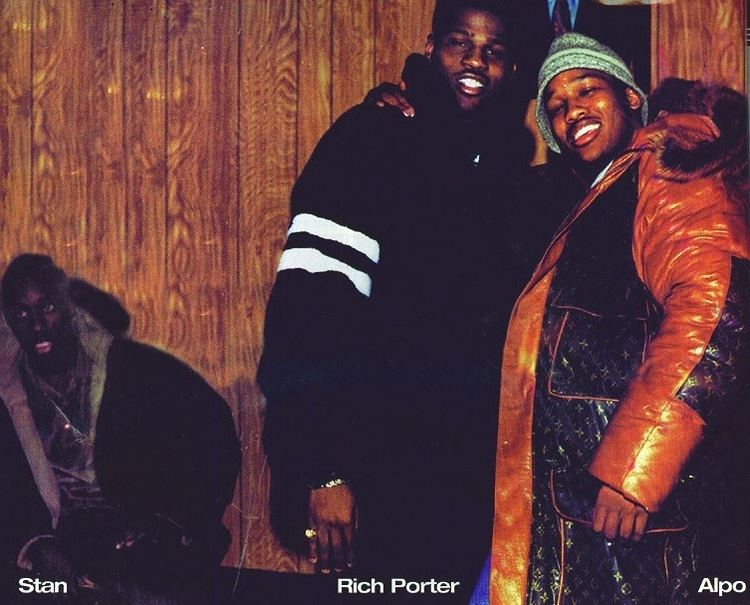 Richard fritz simmons rich porter intro to the harlem messiah
Life
Rich was born in Harlem, New York City and began selling drugs at the age of 12, rising through the ranks of the drug trade in Harlem. He became known for his flamboyant and high-profile lifestyle and was rumoured to have never worn the same outfit twice and that he owned over a dozen luxury vehicles that he kept in a garage in Manhattan during the height of his career as a drug dealer.
Death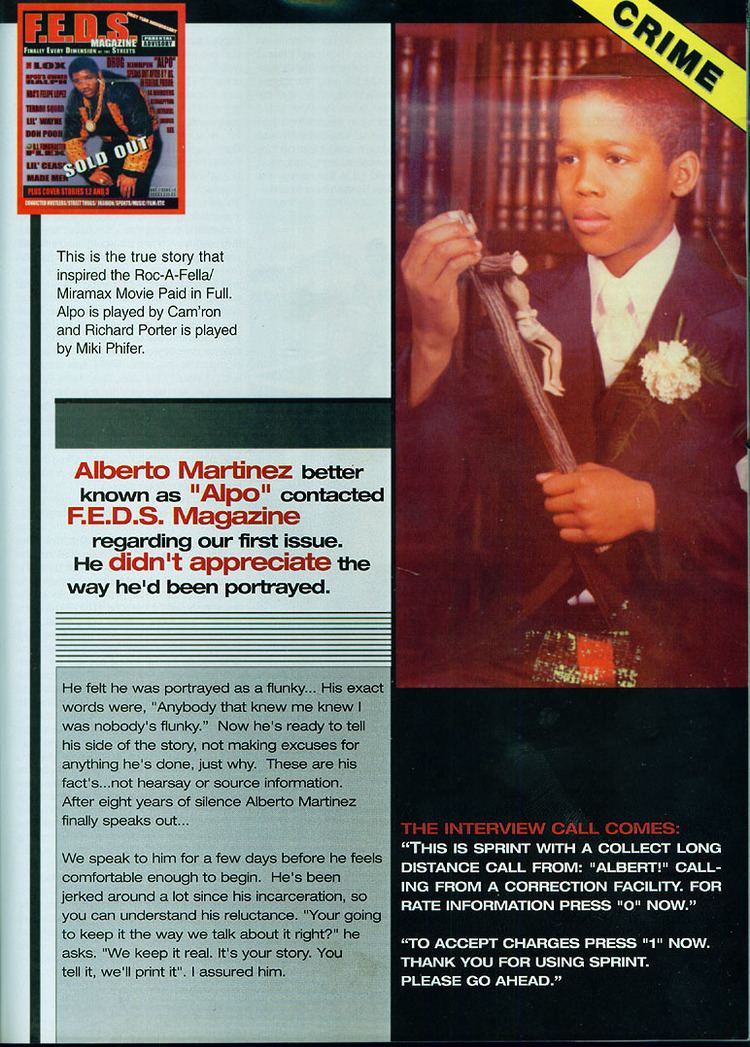 He was murdered on January 3, 1990 at the age of 24 and his body was found the next day near Orchard Beach, Bronx. He was shot several times in the head and chest and the police found $2,239 in his pocket. His friend and former drug dealing partner Alpo Martinez was charged and convicted of his murder.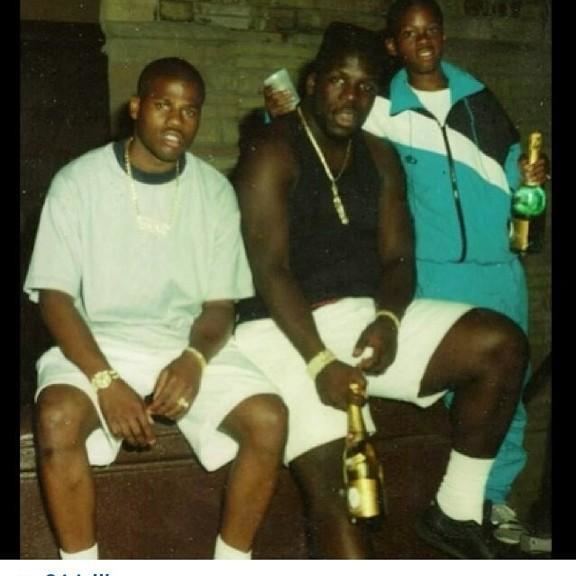 On December 5, 1989 his 12-year-old brother Donnell Porter was kidnapped in Harlem on his way to school and then had his finger cut off in order to extort $500,000 in ransom money from Rich. He was eventually killed and his body was found on January 28, 1990, a mile away from where Rich's body was found and less than a month after Rich's murder.
In film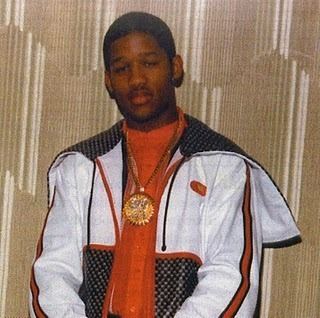 The 2002 film Paid in Full was based on the life and death of Rich, and his involvement in drug dealing along with Azie Faison and Alpo Martinez. His character was portrayed by fellow Harlem native Mekhi Phifer.
In music
50 Cent
"Rest in peace to Rich" - Ghetto Qu'ran.
A$AP Ferg
"Then I got married to you, Richard Porter didn't do it. He was too busy getting busy, all of which was foolish." - Thug Cry.
A$AP Rocky
"From the home of the richest ballers I'm Richard Porter mixed with Mr.Porter" - Wavybone.
Boosie Badazz
"Niggas will shoot you in the back and cut your fucking throat like Rich and Alpo." - Betrayed
Cam'ron
"Rich and A hit the kitchens then were pitchin' up" - Killa Cam.
"And Alpo ordered guys to slaughter guys and the whole Harlem was in tears when Rich Porter died" - I Remember When
Fat Joe
"I'm paid in full as we speakin', Not Rich Porter, just one rich Puerto Rican" - Dreamin
Freeway
"Switch lanes to get paid in full, look, it's the Rich Porter of transporters" - Turn Out the Lights (Freewest).
French Montana
"Getting money, blowing money, rich, I'm Porter" - Julius Caesar.
The Game
"I'm Rich like Porter" - Money.
"I'll send a lil' back like the brother of Rich Porter" - Aim 4 the Head.
Jay-Z
"New Rich Porter, the way I flip quarters" - American Gangster.
"The twin brother of Rich Porter, separated at birth, I got the soul of a hustler" - There's Been a Murder.
"This is Rich Porter, part two" - opening night of the Barclays Center freestyle.
Meek Mill
"Feeling like I'm Richard Porter, I'm really balling", "They got me feeling like Rich Porter" - Rich Porter.
"When I step up in the club I'm feelin' like Rich, Porter that is" - Niggas In Paris.
"I was like more a Rich Porter, no double crossing on my peoples" - R.I.C.O.
References
Rich Porter Wikipedia
(Text) CC BY-SA