Moved to pity by the Christmas season, New York District Attorney John Sargent (Fred MacMurray) lets pretty shoplifter Lee Leander (Barbara Stanwyck) out on bail and offers her a ride home to Indiana. Along the way they have a run-in with a Pennsylvania sheriff, meet each others parents, and eventually fall in love. Johns mother, however, disapproves, and warns Lee to stay away, lest she damage Johns career. Not wanting to cause trouble, Lee resolves to leave the man she loves.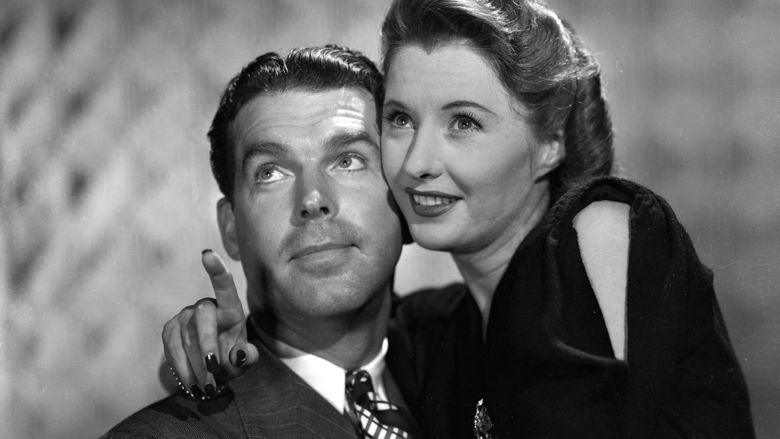 Remember the Night is a 1940 American romantic comedy/drama Christmas film directed by Mitchell Leisen, and starring Barbara Stanwyck and Fred MacMurray. The film was written by Preston Sturges—the last he handed over to another director, before he began directing his own scripts with The Great McGinty.
An assistant D.A. takes a shoplifter home with him for Christmas.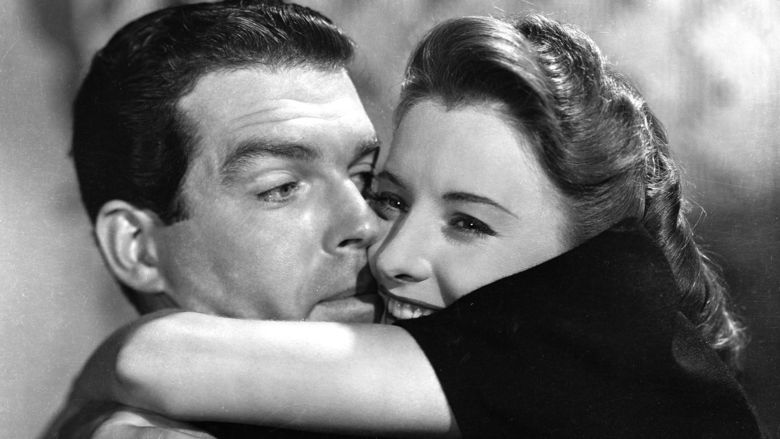 Lee Leander (Barbara Stanwyck) is arrested during the Christmas holidays for trying to shoplift a bracelet from a New York jewelry shop. Assistant District Attorney John Sargeant (Fred MacMurray) is assigned to prosecute her. The trial begins just before Christmas, but rather than face a jury filled with the holiday spirit, he has the trial postponed. He generously posts her bail so she does not have to spend Christmas in jail.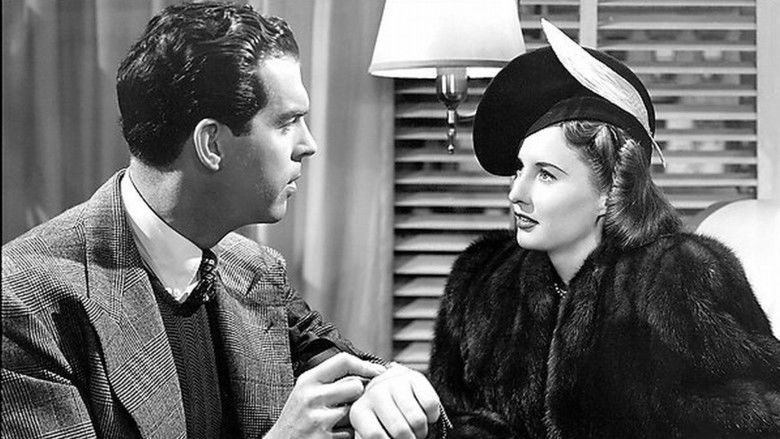 Discovering that Lee is a fellow Hoosier (a native of Indiana), he offers to drop her off on his way to visit his mother (Beulah Bondi), cousin Willie (Sterling Holloway), and aunt Emma (Elizabeth Patterson). During the road trip, they get lost in Pennsylvania and end up crashing through a fence and spending the night in a field. The next morning, they are arrested by a farmer and taken to an unfriendly justice of the peace. Lee starts a fire in his wastebasket as a distraction and the pair flee.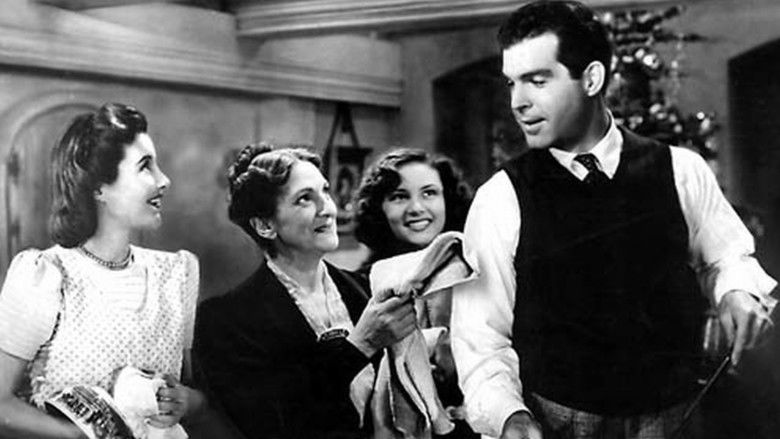 When Lees mother (Georgia Caine) gives her a cold reception, John decides to take Lee home with him. She is warmly received, even though John tells his mother about Lees past. During the holiday, John and Lee fall in love. His mother has a private talk with her before she leaves, telling her how hard John had to work all his life to reach his present position. Lee agrees to give him up so as not to jeopardize his career. On the way back to New York via Canada (to bypass Pennsylvania), John offers Lee a chance to escape, but she turns down the opportunity.

Back in New York, Lee is put on trial, but she pleads guilty when she realizes that John could get into trouble for attempting to throw her case. As she is led away, John proposes to her, and she tells him that if he still feels the same way when she gets out, she will marry him.
Barbara Stanwyck as Lee Leander
Fred MacMurray as John Sargent
Beulah Bondi as Mrs. Sargent
Elizabeth Patterson as Aunt Emma
Willard Robertson as Francis X. OLeary
Sterling Holloway as "Chilly" Willie Simms
Charles Waldron as Judge (New York)
Paul Guilfoyle as District Attorney, Johns boss
Charles Arnt as Tom
Fred Snowflake Toones as Rufus, Johns servant
Tom Kennedy as "Fat" Mike, the bail bondsman
Georgia Caine as Lees Mother
John Wray as Farmer Hank
Thomas W. Ross as Mr. Emory, small town judge
Virginia Brissac as Mrs. Emory
Spencer Charters as Judge at Rummage Sale
Notes
Remember the Night was the first film in which MacMurray and Stanwyck appeared together. They later co-starred in Double Indemnity (1944), The Moonlighter (1953) and Theres Always Tomorrow (1956). Stanwyck was to make a romantic film with Joel McCrea following the completion of Remember the Night, but she came down with a serious eye infection and had to withdraw from the project.
Willard Robertson plays Francis X. OLeary, Lees extremly flamboyant lawyer who is said to be a former actor. His actor Willard Robertson was actually a former lawyer in Texas who turned to acting.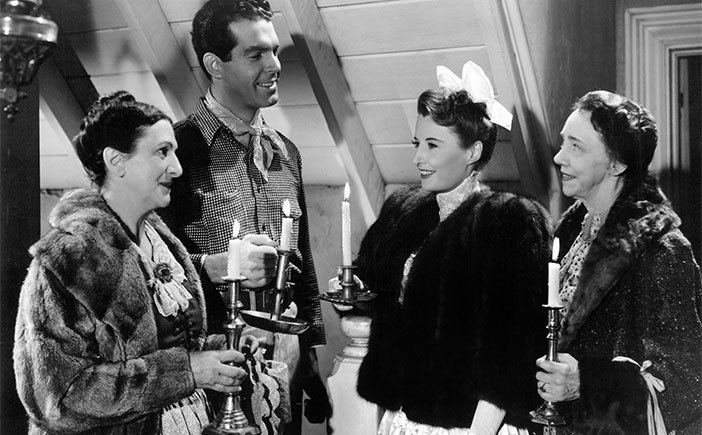 Preston Sturges had suggested "Great Love" as a title for this film. Director Mitchell Leisen, a rare director to come out of costume design and art direction, is reported to have shortened Sturges script considerably, both before and during shooting, something which generally annoyed Sturges, and one of the main reasons he was set on directing his own scripts – which he did beginning with his next project, The Great McGinty. Still, of all the films that Sturges wrote before be began directing, Leisen directed the only two films, this one and Easy Living, which Sturges bought personal 16mm copies of for his film library. This film also contains a number of references to the earlier Leisen/ Sturges collaboration; for instance, in the supper club where McMurray takes Stanwyck for dinner, the song Easy Living plays, and when Stanwyck gives a false name to a Justice of the Peace she uses Mary Smith, Jean Arthurs character in Easy Living.
Leisens alterations to the script changed the focus of the film from MacMurrays character to Stanwycks. Sturges summarized the film by saying "Love reformed her and corrupted him." The movie, he said, "had quite a lot of schmaltz [sentiment], a good dose of schmerz [pain, grief] and just enough schmutz [dirt] to make it box office."
During shooting, Sturges hung around the set and got to know Barbara Stanwyck. One day he told her that he was going to write a screwball comedy for her, which he did just a year later, The Lady Eve.
Remember the Night was in production from July 27 to 8 September 1939. It was completed eight days ahead of schedule and $50,000 under budget, which Leisen attributed to Stanwycks professionalism.
The theatrical release was well received. The New York Times reviewer Frank S. Nugent wrote:
It is a memorable film, in title and in quality, blessed with an honest script, good direction and sound performances ... a drama stated in the simplest human terms of comedy and sentiment, tenderness and generosity ... warm, pleasant and unusually entertaining.
Universal Studios released the film on VHS on September 12, 1995 and on DVD on October 18, 2010.
Lux Radio Theatre presented a radio adaptation of the film on March 25, 1940, with McMurray and Stanwyck reprising their roles.
Lux Video Theatre presented a television adaptation of the film on May 5, 1955, starring Dennis OKeefe and Jan Sterling. It was directed by Richard Goode and Buzz Kulik from an adaptation by S.H. Barnett.