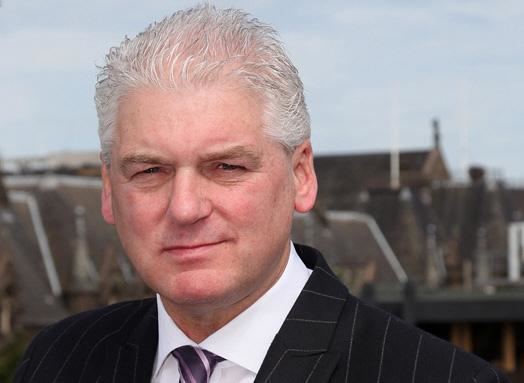 Ray Mallon was raised in Thornaby-on-Tees, Yorkshire, a working-class area of Stockton-On-Tees, the only child of Joe and Pauline Mallon. His father was a coalman and an amateur boxer.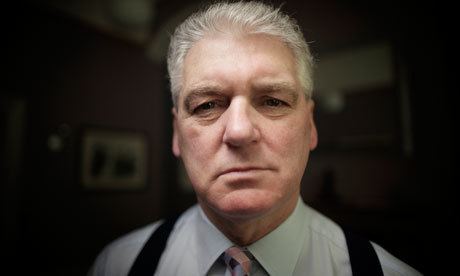 As a teenager, Mallon captained the under-20 Great Britain water polo team and went on to represent his country over 50 times. He said that one of the main reasons for joining the police force was because it gave him the opportunity to train.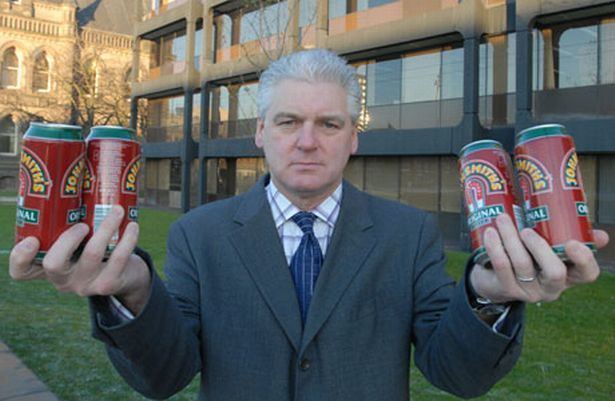 Mallon joined Cleveland Police on his 19th birthday in June 1974.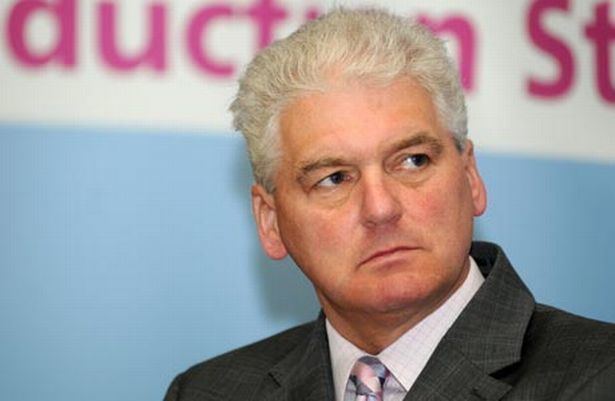 He first came to national attention in August 1996 as a Detective Inspector at Hartlepool, one of Cleveland's four policing divisions. Mallon developed a policing strategy which he called "Here and Now", policing based on four principles: Education, Prevention, Punishment, and Rehabilitation. A television documentary was made, comparing the tactics of William J. Bratton who was brought to Hartlepool to meet Mallon, who would subsequently pay a return visit to Mr Bratton in New York. Mr Bratton said at the time: "Just like the RAF used radar for early warning in the Battle of Britain, Ray Mallon is proving that a strategy of timely, accurate intelligence, rapid response, effective tactics and relentless follow up can defeat overwhelming odds."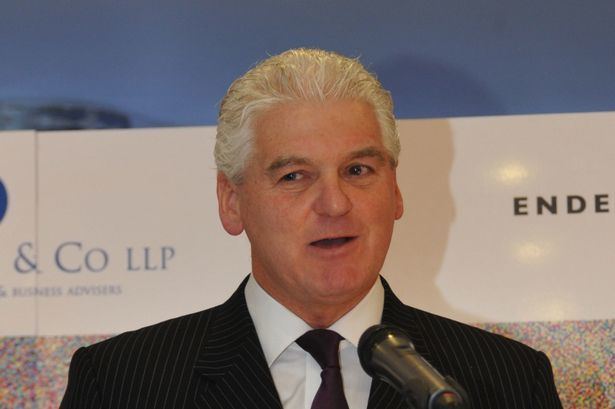 In October 1996 Mallon was transferred to the neighbouring division of Middlesbrough and promoted to the rank of Detective Superintendent in charge of the Criminal Investigation Department. He attracted attention when he announced that if he did not cut crime by 20% in 18 months he would stand down. During this time he was nicknamed 'RoboCop' as a result of his belief in zero tolerance policing techniques.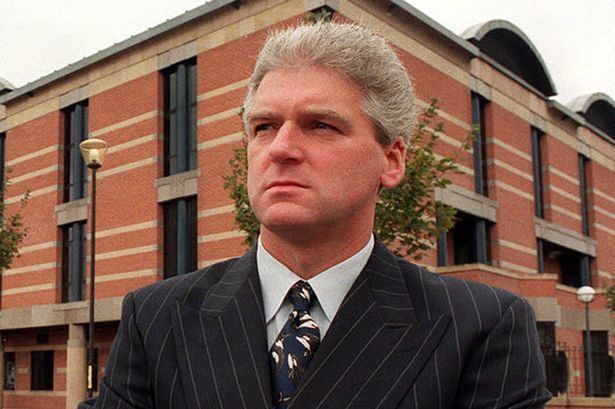 An article in the Readers Digest May 1997 issue about Mallon states: "Some call it 'zero tolerance'. Ray Mallon says it is no more than good, basic policing." Asked on another occasion what he understood by Zero Tolerance policing Mallon said: "It is about the police intervening on the street wherever they see crime or anti-social behaviour. It doesn't mean arresting lots more people for so called 'minor' offences but it does mean that turning a blind eye is not an option."
In 1997, Tony Blair, then leader of the opposition, staged his final photo-call of the general election at Middlesbrough police station and brought his wife Cherie and actress Helen Mirren in support.
Operation Lancet was a criminal investigation launched into allegations that Middlesbrough CID detectives had offered drugs to prisoners in exchange for confessions, which immediately resulted in two detectives being suspended. At the initial press conference revealing the suspensions, Cleveland ACC Richard Brunstrom said: "We appointed Ray Mallon to implement a culture change. I believe it was because Ray was so successful that this evidence came to light.'
However, in November 1997 Ray Mallon was suspended from duty as part of Operation Lancet. Cleveland Assistant Chief Constable Robert Turnbull said Mallon had been suspended for "alleged activities that could be construed as criminal conduct" and "allegedly passing on information about the inquiry to a third party." An outside force was brought in to oversee Lancet which developed into a major inquiry. At one stage it involved dozens of investigating officers from four different forces.
On 20 June 2000 the CPS issued a press release stating "It is our decision that prosecutions are not possible at this time as there is insufficient evidence for a realistic prospect of conviction against any officer".
Although no criminal charges were brought, the Chief Constable of Cleveland, Barry Shaw, announced he would be continuing with an internal disciplinary inquiry codenamed Operation Eagle.
At a disciplinary hearing in February 2001, Mallon pleaded guilty to 14 charges of misconduct, including neglect of duty, falsehood and discreditable conduct, 12 of which were serious enough to warrant his resignation. He admitted that he repeatedly "lied, deliberately withheld evidence from senior officers, and turned a blind eye to detectives who took and dealt hard drugs, and supplied them to vulnerable suspects in custody." He was required to resign on leaving the police headquarters. Mallon later claimed that his guilty plea was simply a ploy to allow him to resign promptly from the police force and run for public office, namely as mayor of Middlesbrough, a position which could not be held by an active police officer.
Labour MP for Middlesbrough Stuart Bell made a speech in the House of Commons on 6 March 2002 that laid out the charges against Mallon. The text of the speech alleges unprofessionalism, incompetence and criminal misconduct by Mallon, and refers to his admission of these allegations.
In 2002, Mallon became the first directly-elected mayor of Middlesbrough, standing as an independent. He won with 26,362 votes out of a total of 41,994 cast. His success was attributed to policies based on social justice and his working-class background.
Mallon outlined his plans entitled "Raising Hope Reducing Fear'. The title owed much to one of Mallon's favourite films, The Shawshank Redemption. He bought a poster of the film when he visited Bill Bratton in New York City, and it carries the strap-line "Fear can hold you prisoner, hope can set you free'. The framed poster was on the wall of his office at Middlesbrough police station when Tony Blair visited on the eve of the 1997 election. In 2005, visiting Conservative leader Michael Howard saw Mallon in action when he told police that when making arrests they should focus on protecting the public and themselves rather than the human rights of criminals.
In Mallon's five years as Mayor of Middlesbrough crime fell by 20 percent, or as Mallon prefers to put it, by almost 6,000 victims per year. In addition he oversaw the opening of the Middlesbrough Institute of Modern Art and central square and the pedestrianisation of the town centre. He has also led a successful campaign that saw Middlesbrough win one of the eight large casino licenses being granted by the Government. Amid concerns from some locals and religious groups, Mallon stressed no casino would open unless the developer agreed to a list of stringent safeguards outlined in the town's "Casino charter".
In 2005 Mallon launched the "Reduction Agenda", an attempt to persuade people to live healthier lives through cutting down on fatty foods, alcohol and smoking. He has also replaced the Council's Mayoral limo, a six-litre Jaguar, preferring to use electric or very low CO2 emission cars. Describing himself, he said "I see myself as a businessman first and a politician last."
In March 2007 Mallon announced he would stand for re-election. His platform for re-election was his 'Youth Agenda'. This is an attempt to link up the private, public and voluntary sectors to target young people at birth, primary school and late teens and divert them away from crime and addiction and towards good citizenship, a healthy lifestyle and a can-do attitude. Mallon was re-elected as mayor on 3 May 2007, with 17,455 votes out of 29,753 votes cast.
In 2011, Mallon came under fire over secret recordings in which he is heard making sexual comments about a colleague and describes Asian taxi drivers as 'badly behaved'. These recordings were made during a meeting with Mohammed Bashir, the owner of local taxi company Boro Taxis. The remarks were perceived as sexist and racist by many, but Mallon subsequently offered an explanation and apology for his remarks.
The recordings also make reference to a disagreement between the council and Bashir over Boro Taxis' trade. In dealing with this dispute, Mallon failed to declare his personal friendship with Bashir, as he was required to. In the recordings, Mallon claims to have 'played a fucking blinder' and goes on to say: "Well I'm the boss here but remember this, I'm prevented from doing my job because of my conflict of interest with you... because I have actually got away with murder because I've declared my friendship with you in that meeting and still been able to do what I want to do."
The Standards Board for England, a watchdog for ethical standards in local councils, ruled against Mallon on a charge of bringing his office into disrepute and on two separate charges of failing to declare, when required, a personal interest. However the board did not recommend any sanctions be brought against Mallon.
Despite this further misconduct and calls to have him impeached, Mallon was elected as mayor to a third time in May 2011, though with a decreased share of the vote and avoided a run off by 0.4%, polling 50.4% in the first round.
He did not stand for a fourth term as elected mayor and was succeeded by his former deputy, Cllr Dave Budd, in 2015.
Less than two weeks after stepping down as Middlesbrough Mayor, Mallon landed a new job defending a controversial airport development. He was hired as a non-executive director by the owners of Manston Airport in Kent. In echoes of a similar situation at Durham Tees Valley Airport, Mallon was tasked with winning public support for proposals to build houses, business buildings and leisure facilities on the airport site.
In March 2015, Mallon was unveiled as the new head of Middlesbrough FC Foundation's board of trustees
In March 2017, questions were raised about Mallon's involvement, during his time as mayor of Middlesbrough, in the controversial sale of the council properties, the TAD Centre and Crafts Centre to businessman Nasser Din, his former election agent.. He later issued a public statement insisting he did not get involved in any issues involving the council and Din due to a potential "conflict of interest".