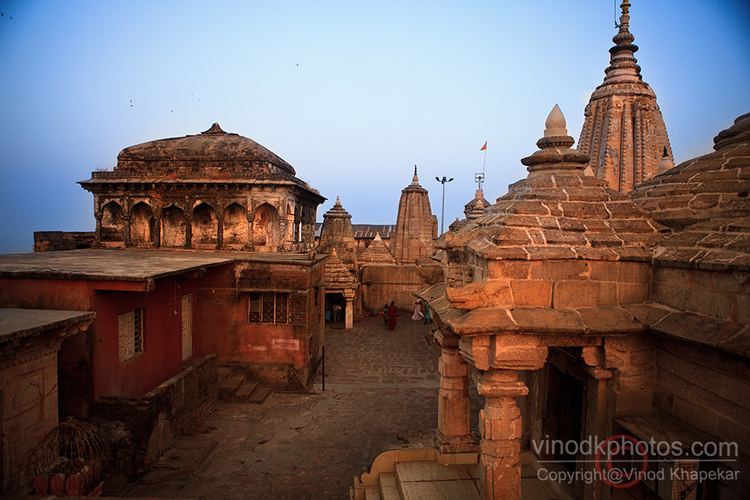 Ramtek has got Historic temple of lord Rama. It is believed that Ramtek was the place where Rama, the Hindu god, rested while he was in exile. Legend has it that the aashram of great Hindu sage Agastya was situated close to Ramtek. While the sages performed religious rites, the demons used to disrupt their activities and slayed a great number of holy men. Lord Rama was distressed to hear about this, and took a vow to relieve the world from the demons. 'Tek' means vow in local language, hence the word Ramtek comes from 'Vow of Ram'. Thus it is believed locally that whoever takes a vow at Ramtek is blessed by the gods for its fulfillment. The 'padukas' of Lord Ram are believed to have been worshipped here for centuries.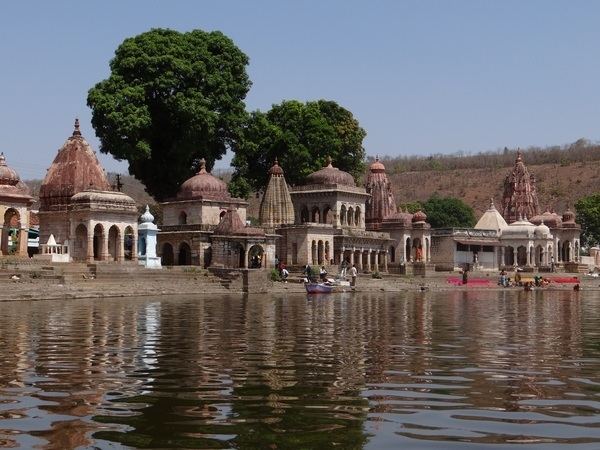 The present temple is believed to have been built by the King of Nagpur, Raghuji Bhonsale, after his victory over fort of Deogarh in Chindwara. The present temple is 400 years old.
This place is also famous for its relation with great Sanskrit poet Kalidasa. It is believed that Kalidasa wrote Meghdootum in the hills of Ramtek. The Indian Prime Minister Mr. Narsimha Rao contested his election from Ramtek Constituency.
Ramtek is also known for ancient Jain temple with various ancient statues of Jain Tirthankara.The main idol of Shantinatha, the sixteenth Tirthankar has a legend associated with it.
King Raghuji Bhosale, along with his munim (accountant) came to Ramtek for construction of Ram Mandir. One day, the munim came late after arrival of king bhosale. King asked the reason he said "oh king i am jain, i am bounded by the rule that i can't eat food without worshipping jain idol, so i went 30 km away (present day kamptee jain mandir) for worship. This answer satisfied the king, king had ordered his troops to go and search jain temple nearby ramtek. Troops had come back in evening and answered the king, "oh king there is no jain temple in ramtek but some people worship an idol down the hills which may be a jain idol. Munim of king went to see that idol it was placed under the tree and that was jain idol of main deity Shantinath bhagwan. King has ordered to make a big jain temple at that site. Today the main idol of the temple is exactly at that site where it was found.
It became more popular when one of the leading Digambar Jain Acharyas, Acharya Vidyasagar visited and stayed with his sangh in Ramtek in 1993, 94, 2008, 2013 and 2017 for the four months of chaturmas during the rainy season. With his inspiration, a big Jain temple has been constructed. Jain disciples report many miracles attributed to the ancient Jain statue and so the place is more popularly called as Atishayakshetra Ramtek ji by them.
Atishay = During chaturmas of Vidyasagar Maharaj once the injured deer came struggling inside the temple which was bleeding heavily. The deer was about to die. Vidyasagar came outside the room and chanted the holy Namokar Mantra for deer. After few hours deer was cured and was able to run.
The place was ruled by Gond rulers before being captured by the Bhonsle rulers of Nagpur in the eighteenth century.
Ramtek also has an engineering college KITS which comes under Rashtrasant Tukadoji Maharaj Nagpur University, Nagpur.
Ramtek is located at 21.4°N 79.33°E / 21.4; 79.33. It has an average elevation of 345 metres (1131 feet). It is located at a distance of around 50 km from Nagpur and it takes 1 - 1.5 hours to reach Ramtek using public transport from Nagpur. You can easily get Maharashtra State Road Transport Corporation (MSRTC) bus from Nagpur bus stand, but frequency is less during night on either ways. Khindasi lake is one of the important tourist attractions at Ramtek.
As of 2001 India census, Ramtek had a population of 22,517. Males constitute 51% of the population and females 49%. Ramtek has an average literacy rate of 75%, higher than the national average of 59.5%: male literacy is 82%, and female literacy is 68%. In Ramtek, 12% of the population is under 6 years of age.