Sponsored Links
Topics
Sponsored Links
Film director




Sreelatha




Rajasenan




Devika









Film director, screenwriter, actor




Meleparambil Aanveedu, Bharya Onnu Makkal M, Aadyathe Kanmani, Kottaram Veettile Apputtan, Innanu Aa Kalyanam




Narendra Prasad, Ashokan, Jayaram, Adoor Bhasi, Janardhanan
Rajasenan (Malayalam: രാജസേനന്‍) is an Indian film director, screenwriter, occasional actor and politician who has worked in Malayalam cinema. His notable films include Ayalathe Adheham (1992), Meleparambil Aanveedu (1993), CID Unnikrishnan B.A., B.Ed. (1994), Aadyathe Kanmani (1995), Kadhanayakan (1997), and The Car (1997).
He also acted the lead role in the film Bharya Onnu Makkal Moonnu (2009), which was also directed by himself.
Currently Rajasenan entered in to politics as an active supporter of Bharatiya Janata Party (BJP). He contested from Aruvikkara Constituency in Thiruvananthapuram district in the 2016 Kerala state legislative assembly elections. He is now serving as the State Council member of the BJP Kerala state.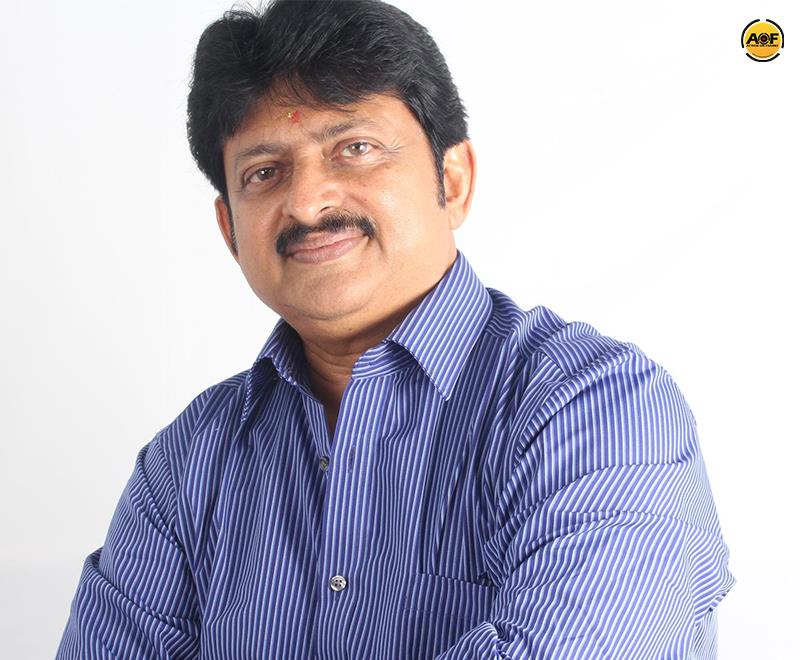 He is married to Sreelatha and has a daughter, Devika RS. His Son-in-law is Akhil.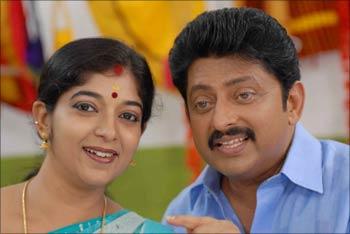 Wound (2014)
Radio Jockey (2013)
72 Model (2013)
Innanu Aa Kalyanam (2011)
Oru Small Family (2010)
Bharya Onnu Makkal Moonnu (2009)
Romeoo (2007)
Kanaka Simhasanam (2006)
Madhuchandralekha (2006)
Immini Nalloraal (2005)
Swapnam Kondu Thulabharam (2003)
Nakshathrakkannulla Rajakumaran Avanundoru Rajakumari (2002)
Malayali Mamanu Vanakkam (2002)
Megasandesam (2001)
Darling Darling (2000)
Nadan Pennum Natupramaniyum (2000)
Njangal Santhushtaranu (1999)
Kottaram Veettile Apputtan (1998)
Sreekrishnapurathe Nakshathrathilakkam (1998)
Kadhanayakan (1997)
The Car (1997)
Dilliwala Rajakumaran (1996)
Sathyabhamakkoru Premalekhanam (1996)
Swapna Lokathe Balabhaskaran (1996)
Aadyathe Kanmani (1995)
Aniyan Bava Chetan Bava (1995)
Vardhakya Puranam (1995)
CID Unnikrishnan B.A., B.Ed. (1994)
Meleparambil Aanveedu (1993)
Ayalathe Addeham (1992)
Kadinjool Kalyanam (1991)
Kanikanum Neram (1987)
Onnu Randu Moonu (1986)
Santham Bheekaram (1985)
Soundaryappinakkam (1985)
Aagraham (1984)
Paavam Krooran (1984)
Wound (2014) (writer)
Madhuchandralekha (2006) (story)
Immini Nalloraal (2005) (writer)
Swapna Lokathe Balabhaskaran (1996) (story) (as Sridevi)
Aadyathe Kanmani (1995) (story) (as Sridevi)
Thinkal Muthal Velli Vare (2015) .... Himself
Wound (2014) .... Devadas
Oru Small Family (2010).... R Vishwanathan
Nalla Pattukare (2010)
Bharya Onnu Makkal Moonnu (2009).... Chandramohan Thampi
Kanninum Kannadikkum (2004) .... Himself
Serials
Parinayam (Mazhavil Manorama) (Actor)
Sambavami Yuge Yuge (Surya TV) (direction)
Other shows
Sallapam(DD)
Sangeetha Sagaram(Asianet)
Sangeetha Sagaram(Asianet Plus)
Rajasenan Wikipedia