India




Oriya




Odisha




Mayurbhanj



Rairangpur is a city and a Municipality in Mayurbhanj district in the state of Odisha, India. It is situated at about 85 kilometres from district headquarters of Baripada and about 80 km away from Jamshedpur(TataNagar).
The Khadkhai (Sulaipat) Dam is a local attraction nearby and Simlipal National Park is in the approachable distance attracting many foreign tourists.
This is a notable mining area of Odisha. Gorumahisani, Badampahar, Sulaipat are rich iron-ore mines of this place.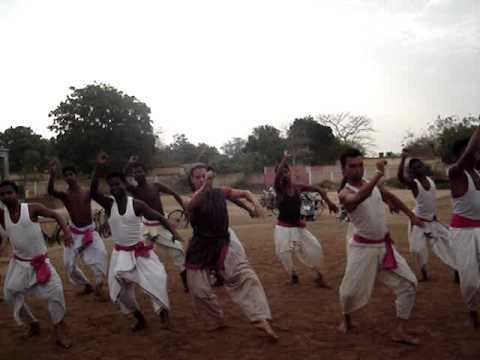 Rairangpur is located at 22.27°N 86.17°E? / 22.27; 86.17. It has an average elevation of 248 m (814 ft).
Rairangpur acts as a liaison centre between Jamshedpur (Tatanagar) in Jharkhand, Durgapur in West Bengal and the Iron Ore Mines in Gorumahisani, Badampahar and Suleipat. The steel factories of Tata and the surrounding area rely partly on the iron ores extracted from these mines. In addition to freight trains there is also a passenger train from Jamshedpur to Badampahar via Rairangpur.
"Makar Sankranti" is the most popular festival celebrated here. In this festival people make "Pitha" in their homes,They eat and distribute this to their relatives. Also Village people make "Tusu"(idol) represent and them in the nearby "Tusu Mela" where large number of people are gathered to witness those idols.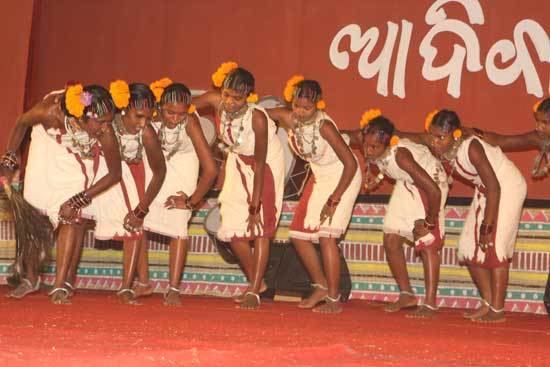 Other festivals include Rath Yatra. People from all sections of the society pull the rath(chariot) of Lord Jagannath along with his brother Lord Baaladev and sister Subhadra to their "Mausibadi" (Aunts place) from the temple.
"Uda parba " a festival of Lord Mahadev is also celebrated here on 15 April every year.
Most commonly Durga Puja and Ganesh Puja in celebrated all over Rairangpur locality .Popular idols belongs to Ichinda, Bazar, Kucheibudhi, Anladuba, Sakiladihi, Purnaghaty area.
"Chhau" Dance of this Bamanghati Subdivision is famous all over the world. "Jhumar" is the local tibal song of this area.
1.Jagannath temple
2.Childrens Park,Kacheri Road
3.Hanuman Vatika,Bazar
4.Suleipat dam (Khadakhai Dam)
5.Brundavan Garden(Now closed For public)
6.Bankbal Dam
7.Shimlipal National Park
8.Purunia Shivsambhu Temple
9.Raghu Nath Jiu Math Anladuba
10.Badampahar Mines
11.Gorumahisani Mines
Rairangpur Wikipedia
(,)http://i.ytimg.com/vi/3DwZLngABJ4/0.jpg
(,)http://eodisha.org/latestodishajobs/files/2015/02/eOdisha.org-17459-Rairangpur-Jobs.jpg(,)http://images2.mygola.com/ac4dbb8abe3c6fe6d90710e1c6685860_1394212992_l.jpg(,)http://www.team-bhp.com/forum/attachments/travelogues/1259489d1404891797t-eastern-edge-india-mandarmani-tajpur-2-wheels-20140705_111027.jpg(,)http://i.ytimg.com/vi/eYKtDFsujOc/hqdefault.jpg(,)http://i.ytimg.com/vi/E7UilLpghGo/hqdefault.jpg(,)https://fbexternal-a.akamaihd.net/safe_image.php%3Fd%3DAQCyX1cEKcFfJ9-Y%26w%3D470%26h%3D246%26url%3Dhttps%253A%252F%252Fd1u4oo4rb13yy8.cloudfront.net%252F007c1214-2c02-4083-8758-4fff310723b5.jpg%26cfs%3D1%26upscale%3D1(,)http://i.ytimg.com/vi/Yy4dJzuyq3g/hqdefault.jpg(,)http://i.ytimg.com/vi/8mTd8JkUsvg/0.jpg(,)http://i.ytimg.com/vi/v5dtt4TnOic/hqdefault.jpg
(,)http://odishaadivasimela.com/image-11/IMG_4247.jpg(,)http://odishaadivasimela.com/image-11/IMG_4215.jpg(,)http://2.bp.blogspot.com/-lCNcKqH5BUs/Ud5TQuWFl_I/AAAAAAAAABk/x3UHUDHLtwk/s1600/DSC00658%2B-%2BCopy.JPG(,)http://i.ytimg.com/vi/Yy4dJzuyq3g/0.jpg