In 2015 he was named number 301 in the richest people in the world, with a worth of around $5.1 billion.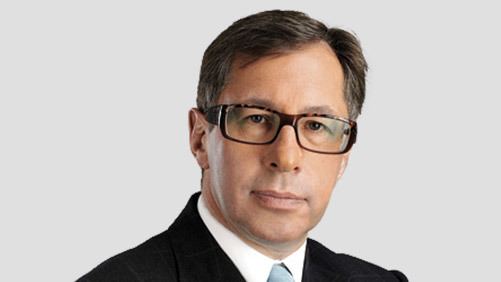 Born in Moscow, his father, professor of computer science Oleg Aven (Russian: Олег Иванович Авен), was half Latvian and half Russian and his mother was from a Jewish family. His paternal grandfather Janis Aven was a Latvian rifleman. Petr Aven graduated from Moscow State University in 1977 and holds a PhD in Economics (1980). Subsequently, Petr was a senior researcher at the All-Union Institute for Systems Studies at the USSR Academy of Sciences and then spent time at the International Institute for Applied Systems Analysis in Laxenburg, Austria (1989–1991).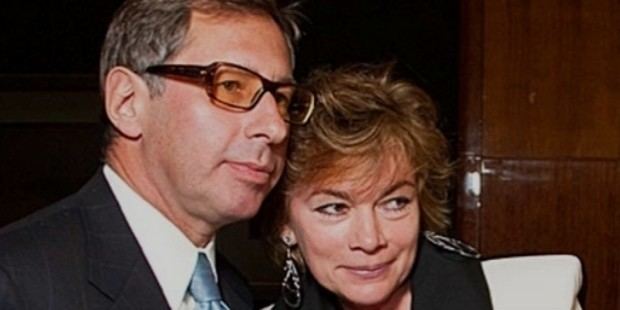 Aven went on to become the Minister of Foreign Economic Relations for the Russian Federation (1991–1992), serving as Russia's representative to the Group of Seven and conducting a number of high-level trade and economic missions to Western capitals. In 1993 he joined the Russia's Choice movement and was a candidate for State Duma.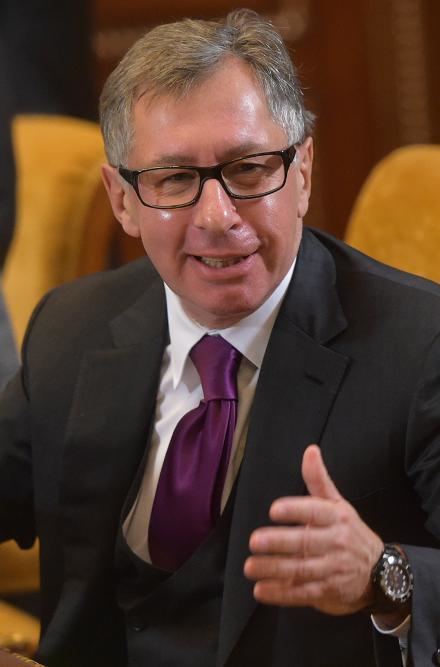 In October 1994, Aven met Alfa Group's Mikhail Fridman, and soon became an Alfa Bank shareholder serving as a member of the Supervisory Board of the Alfa Group Consortium. From 1994 until June 2011, he served as the President of Alfa-Bank Russia. Currently Aven is a Member of the Board of Directors and Chairman of the Board of Directors of ABH Holdings S.A. Aven is also Chairman of the Board of Directors at AlfaStrakhovanie Group, Co-Chairman of the Board of Directors of CTC Media, Inc. In 2012, the Alfa Group together with Viktor Vekselberg of Renova Group and Leonard Blavatnik of Access Industries sold their aggregate 50% stake in TNK-BP to state-owned Rosneft for $28 billion. In 2013, Aven joined the Board of LetterOne Group, an international investment business founded by Mikhail Fridman and focused on the telecoms, technology and energy sectors. The L1 Group owns companies – and has equity investments in companies – with operations in 32 countries around the world.
LetterOne acquired assets from German utility business E. ON in October 2015, in a deal worth $1.6bn, that saw the Luxembourg-based group gain Norwegian oil and gas resources. In the following month, LetterOne also announced their intention to deal with Brazilian telecoms company Oi SA, and boost their presence in the mobile phone sector there.
In May 2017 Aven, along with fellow Alfa-Bank owners Mikhail Fridman and German Khan, filed a defamation lawsuit against BuzzFeed for publishing the unverified Donald Trump–Russia dossier, which alleges financial ties and collusion between Putin, Trump, and the three bank owners.
Petr Aven holds a number of public facing positions:
A member of the Endowment Foundation Board of Trustees of the New Economic School.
A trustee of the Centre for Economic Policy Research (CERP) in Great Britain.
A member of the Board of Trustees of the Pushkin Museum of Fine Arts.
A trustee of the Board of National Association for National Financial Reporting Standards.
A member of the Council of Trustees of the Russian Olympians Foundation.
A professor at State University Higher School of Economics.
A member of President's Council on International Activities of Yale University (USA).
A member of the Presidium of Russian International Affairs Council (RIAC).
Since April 2006, Petr Aven has been a member of the Board of Directors of the Russian Union of Industrialists and Entrepreneurs.
In 2007, Mr. Aven became Chairman of the Russia-Latvian Business Council.
Mr. Aven has acted as a guest professor and lecturer at some universities, including Yale University, Bar-Elan University (Israel), and the University of Glasgow and has published two books on econometrics and on economic reform and numerous articles in Russian and international journals, including in Communist Economies and Economic Transformation in Economic Policy. Yale University Press and the Kiel Institute of World Economics, and other scientific and academic institutes have published Mr. Aven's monographs. Aven is a visitor to Western capitals where he gives lectures on economic developments in Russia.
He has received a number of international awards, including the best manager in the financial services sector in Russia in 2004 by Institutional Investor.
Petr Aven is a supporter of the arts and theatre in Russia. Aven along with Stan Polovets and three fellow Russian Jewish billionaires, Mikhail Fridman, Alexander Knaster, and German Khan, founded the Genesis Philanthropy Group whose purpose is to develop and enhance Jewish identity among Russian-speaking Jews worldwide.
Aven is also a recognised art collector. In May 2015, pieces from Aven's private collection were put on display at New York's Neue Galerie in an exhibition examining early twentieth century Russian art and its relationship with German art of the time.
On 3 November 2015, Petr Aven received the Woodrow Wilson Award for Corporate Citizenship in recognition of his contribution to corporate and public service to U.S.-Russia relations, at the 2015 Kathryn and Shelby Cullom Davis Awards Dinner. The award was given to Mr Aven in recognition of his many achievements in building understanding between Russians and Americans during his career.