France




44,278




Ile-de-France




Joelle Ceccaldi-Raynaud



Puteaux (pronounced ) is a commune in the western suburbs of Paris, France. It is located in the heart of the Hauts-de-Seine department 8.7 kilometres (5.4 mi) from the center of Paris.
La Defense, Paris business district hosting the tallest buildings in the metropolitan area, spreads over the northern part of Puteaux (the district being also divided between Courbevoie and Nanterre).
The inhabitants of Puteaux are called Puteoliens.
The creation of the city dates from 1148, by Abbot Suger and gave him the name Putiauz. The foundation of Puteaux part of several other towns in the region by Abbot Suger, as Carrieres-sur-Seine, Vaucresson or Villeneuve-la-Garenne and aimed to attract people in the region. This appeal was reinforced by certain privileges granted by the Abbot Suger.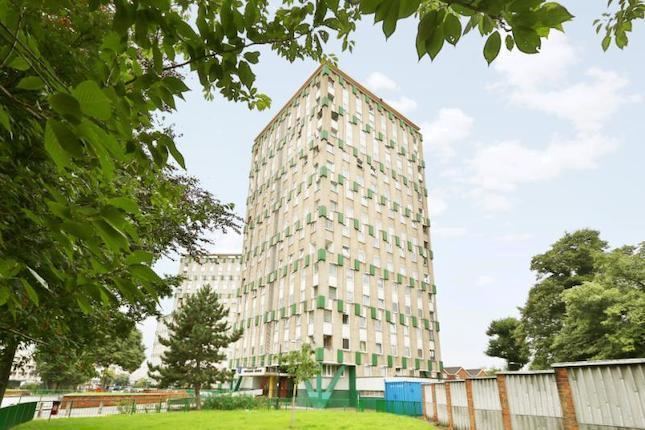 The name Putiauz comes from the old French Putel, which means a "quagmire" or "swamp" and was certainly making reference to the condition of the area before its reorganization.
But another etymology exists, hence the name Puteaux would come from Latin puteoli, plural of puteolus which means "little well" or "Water hole". The name of Puteaux in turn appears to the sixteenth century or seventeenth century.
Legend has it that Puteaux inspired the story of the gadfly from La Fontaine.
Located on the left bank of the river Seine, Puteaux borders Courbevoie to the north, Nanterre to the west and Suresnes to the south. In the east, Puteaux is connected to Paris by the bridge of Puteaux near Neuilly and by the bridge of Neuilly (which is also used by Paris Metro Line 1). The territory of the commune of Puteaux also includes the largest part of the Ile de Puteaux, on the Seine.
The tax revenue of La Defense makes Puteaux one of the richest communes of France. Puteaux receives forty million euros per year coming from the companies within the district alone. Puteaux does not have a debt and its financial reserves, placed in Treasury bills, returns ten million euros in interest alone. The budget of Puteaux can thus exceed 200 million euros (reference 2005), for only 42,000 inhabitants.
Puteaux Wikipedia
(,)http://upload.wikimedia.org/wikipedia/commons/a/af/Marcel_Duchamp,_Jacques_Villon,_Raymond_Duchamp-Villon_in_the_garden_of_Villon%27s_studio,_Puteaux,_France,_c.1913.jpg(,)http://li.zoocdn.com/33de243d2fd1b1b4cc21a9027e5c8bc4731121f7_645_430.jpg(,)http://upload.wikimedia.org/wikipedia/en/9/98/Francis_Picabia,_1912,_La_Source,_The_Spring,_oil_on_canvas,_249.6_x_249.3_cm,_Museum_of_Modern_Art,_New_York._Exhibited,_1912_Salon_d%27Automne,_Paris.jpg(,)http://i45.tinypic.com/t6ozrb.jpg(,)http://upload.wikimedia.org/wikipedia/en/archive/f/f8/20130213204823!Jean_Metzinger,_1911-12,_La_Femme_au_Cheval_-_The_Rider.jpg(,)http://i49.tinypic.com/25ib5so.jpg(,)http://i50.tinypic.com/mjnzv7.jpg(,)http://nsm05.casimages.com/img/2012/03/20//1203201251581449069606468.jpg(,)http://i2.wp.com/www.beezodogsplace.com/wp-content/uploads/2014/11/parisien-1413216049.jpg(,)http://upload.wikimedia.org/wikipedia/en/a/a0/Albert_Gleizes,_1910,_Femme_aux_Phlox,_oil_on_canvas,_81_x_100_cm,_exhibited_Armory_Show,_New_York,_1913,_The_Museum_of_Fine_Arts,_Houston..jpg
(,)http://www.restoaparis.com/photos-vip/saperlipopette-norbert-tarayre-salle1/%24file/saperlipopette-norbert-tarayre-salle1.jpg(,)http://media-cdn.tripadvisor.com/media/photo-s/02/e1/15/27/sain-sert-le.jpg(,)http://www.restoaparis.com/photos-vip/saperlipopette-norbert-tarayre-salle2/%24file/saperlipopette-norbert-tarayre-salle2.jpg(,)http://lescargot1903.com/images/index.jpg(,)http://static1.purepeople.com/articles/2/15/08/72/%40/1652295-l-inauguration-du-restaurant-950x0-2.jpg(,)http://www.gillespudlowski.com/wp-content/uploads/2011/11/Akim-et-le-service-de-charme.jpg(,)http://www.restaurant-mirabelle.fr/images/anim1.jpg(,)http://static1.purepeople.com/articles/9/15/08/59/%40/1652243-l-inauguration-du-restaurant-950x0-2.jpg(,)http://vueduweb.net/wp-content/uploads/2014/11/plombier-puteaux-cuisine-retro.jpg(,)http://media-cdn.tripadvisor.com/media/photo-s/03/cf/a6/11/spicy-salmon-in-banana.jpg(,)http://www.parisgourmand.com/images/stories/1_resto/SaperliCbd.JPG(,)http://images.restopolitan.com/restaurant/sushi-event/302383/Carousel1.jpg