Covid-19
Purani Haveli is a 1989 Hindi horror film presented by Ramsay brothers.The soundtracks were composed by Ajit Singh.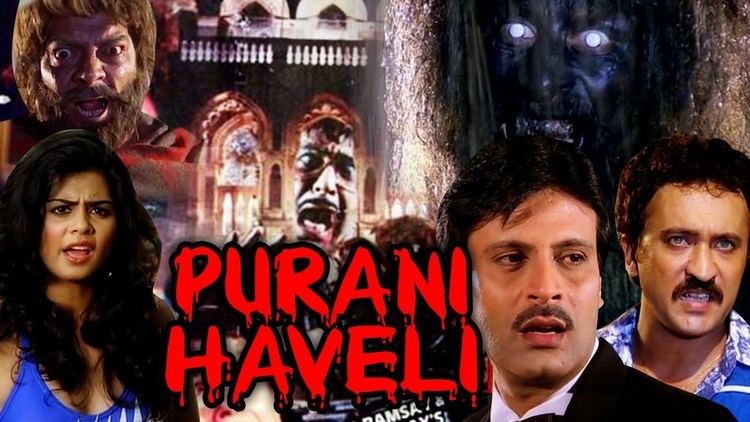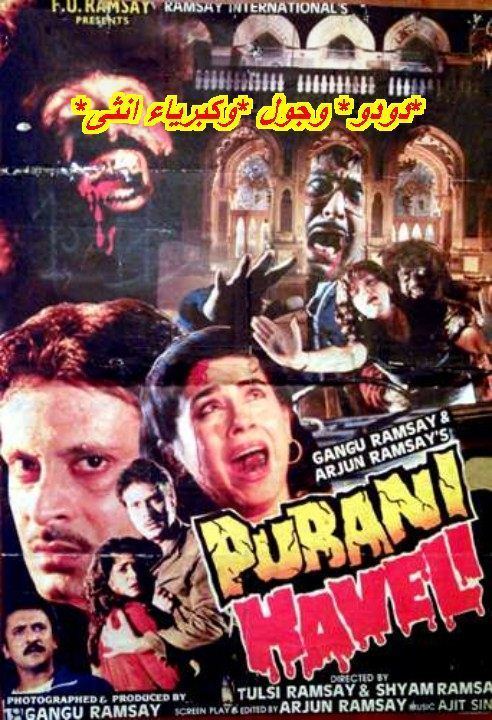 The film opens with a young couple Raja (Anil Dhawan) and Rita (Priti Sapru) driving through a dense forest at night. Tired and sleepy, they decide to stop for the night, and find a haveli (mansion) nearby (it is actually the Nawab Palace in Maharashtra). They fall asleep in the outskirts of the mansion. Around midnight, the husband awakes all of a sudden and gets up to investigate. Then a horrible monster (Manik Irani) attacks him. His wife wakes up hearing him scream and they are both killed by the monster. An old man Narendra (Narendra Nath) suddenly appears, a bit too late but eventually traps the monster in an underground cage and attaches a cross to the latch to keep him from escaping.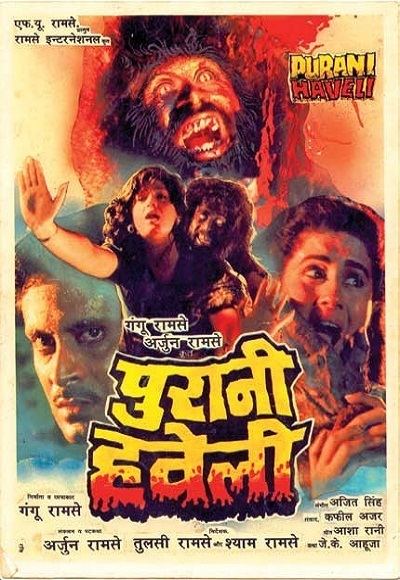 A large group of some twenty three folks go to the mansion for an outing. Things get interesting when one of Vikram's friends is killed by the iron statue. Many interesting things happen in due course. Seema and Vikram get increasingly frustrated; Anita is about to come of age and reclaim her estate, and Vikram remains unsuccessful at wooing her. Seema hatches a plot and she lures Sunil into the tehkhana (dungeon) where Vikram is waiting for both of them and attacks Sunil him from behind. He becomes unconscious and then they lock up the dungeon and leave Sunil there thinking that he will eventually die and Anita may eventually agree to wed Vikram.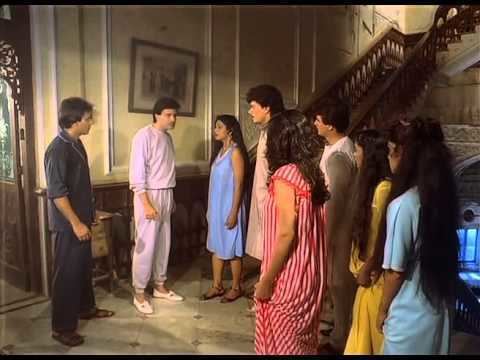 Sunil recovers in the dungeon and wanders around till he hears the monster from his cage. He is about to open the cage when the old man suddenly appears and stops him from doing so. He leads Sunil out of the dungeon tells him the story of his life and the monster. Vikram goes back to the dungeon to check for himself that Sunil is dead. He hears the monster and unknowingly releases him getting himself killed. The monster now free goes on a violent rampage, killing people everywhere. Everybody vacates the mansion at once fleeing by bus. Seema unwisely stays behind going another escape route and the monster sexually assaults and murders her.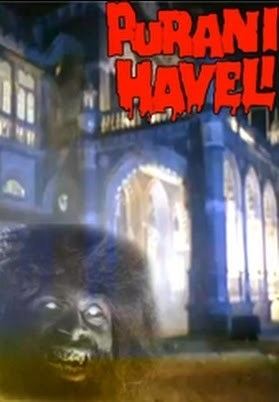 The monster makes his way to the bus that has broken down by a church and the monster kills two girls and the old man as well. The monster enters the church and is tormented by the impulse of the Almighty and is finally impaled by a cross and his body set ablaze ending his reign of terror once and for all. The film ends with Sunil and Anita lighting candles at the church and starting a new life together.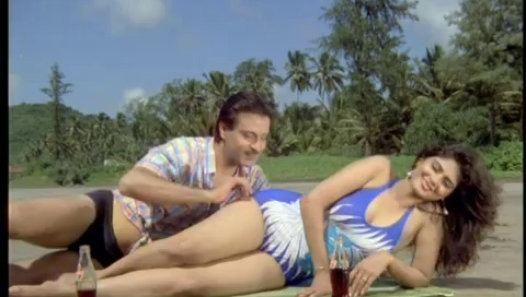 Deepak Parashar as Sunil
Amita Nangia as Anita
Satish Shah as Mangu / Kala Gangu Twins brother
Neelam Mehra as Seema Kumar
Vijay Arora as Kumar
Tej Sapru as Vikram
Pinchoo Kapoor as Rana Saheb
Narendra Nath as Narendra the old man
Manik Irani as the Monster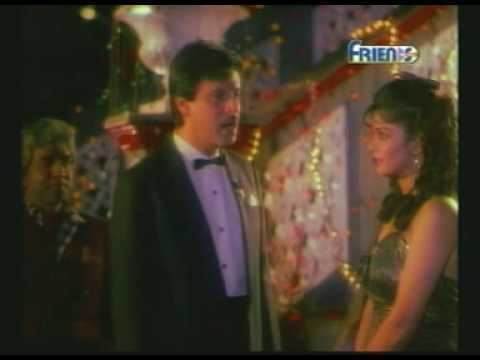 "Kaise Main Bhulaoon" - Anuradha Paudwal
"Sangmarmar Sa Tha" - Suresh Wadkar
"Aata Hai Mujhko Yaad" - Suresh Wadkar
Purani Haveli (film) Wikipedia
Purani Haveli (film) IMDb
Purani Haveli (film) themoviedb.org