Name

Manik Irani





Role

Film Actor





Movies

Ram‑Avtar, Mard, Aag Aur Shola, Kasam Paida Karne Wa, Dance Dance


Similar

Bob Christo, Mahesh Anand, Bappi Lahiri, Kovelamudi Bapayya, Kader Khan
Manik Irani (also known as Billa) is an Indian film actor, best known for playing villain roles in Bollywood films of the late 1980s and 1990s.
Contents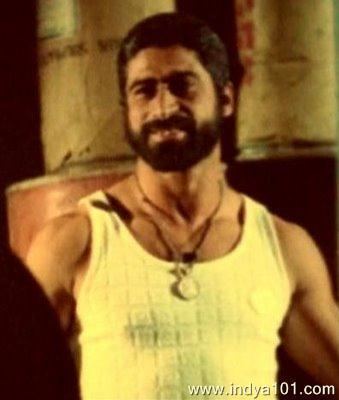 Manik Irani is said to have died in the mid-90s due to excessive alcoholism.
Start Of Career
Manik Irani was a major fan of Dara Singh's movies as a child, and this probably influenced his career choice. He started his acting career in stunts soon after approaching Indian stuntman M.B. Shetty for work. Shetty informed him that it was hard to get roles in films, so he should start as a stunt double.
He did stunts in movies such as Zimmedaaar (1990), Deewana Mujh Sa Nahin (1990), Zindagani (1986), Bhago Bhoot Aayaa (1985), Saaheb (1985), Duniya (1984), and Love in Goa (1983). Later, Irani did both stunt coordinating and acting for many films.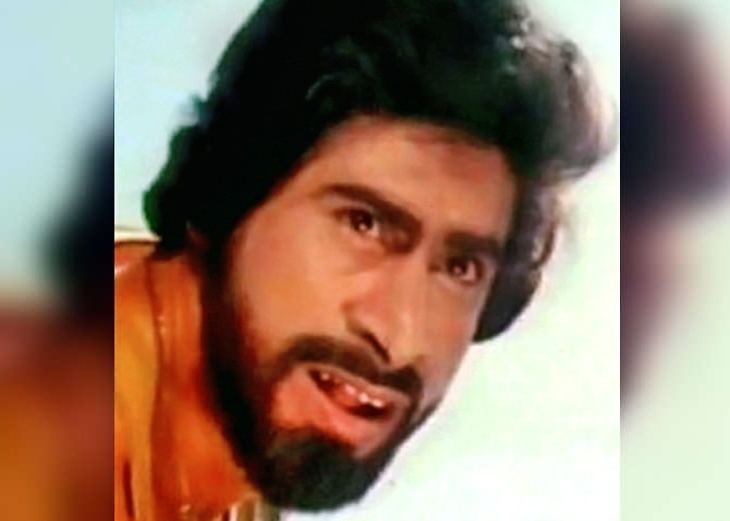 manik irani unusual villain of indian cinema
Movies
After making his mark in stunts, Irani landed antagonistic roles thanks to his dark physical features. He appeared in 125 movies across action, crime, drama, adventure, and romance genres. Irani often played villains like Batli Dada, Francis, Bheemah, Samphat, Badshah, and Jaagavar, landing him the title of the best villain in Bollywood. Manik Irani performed his own stunts throughout his career.
He is known for his roles in Naseeb (1981), Hero (1983), Karishma (1984), and Taqdeer Ka Tamasha (1990). Some of Irani's appearances were uncredited, including roles in Samundar (1986), Karishma Kudrat Kaa (1985), Hanste Khelte (1985), Laila (1984), Krodhi (1981), Silsila (1981), Shaan (1980), Don (1978), Ram Bharose (1977), Kalicharan (1977), Shaitan (1974), and Raja Rani (1973).
Irani never portrayed protagonists or leading character roles in his films. He never spoke any dialogue in his movies, but he did write his own script, titled Paighami Maut.
Manik Irani the best villain of 90's is no more | Chiranjeevi Villain Manik Irani is dead
Nickname
Irani's nickname "Billa" came from his role in Hero (1983). The name stuck with him, and he even reprised his character in Saddak Chap (1987), and Taqdeer Ke Rang (1991).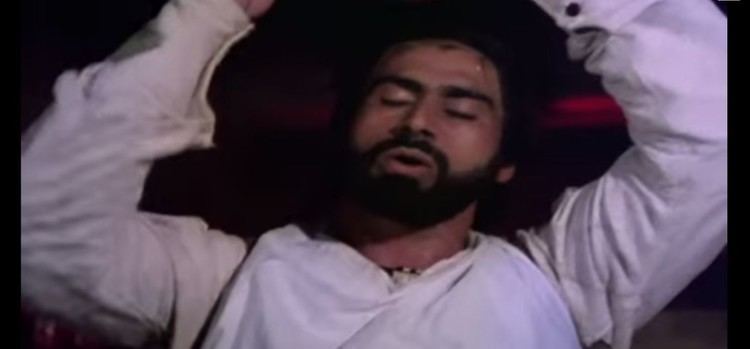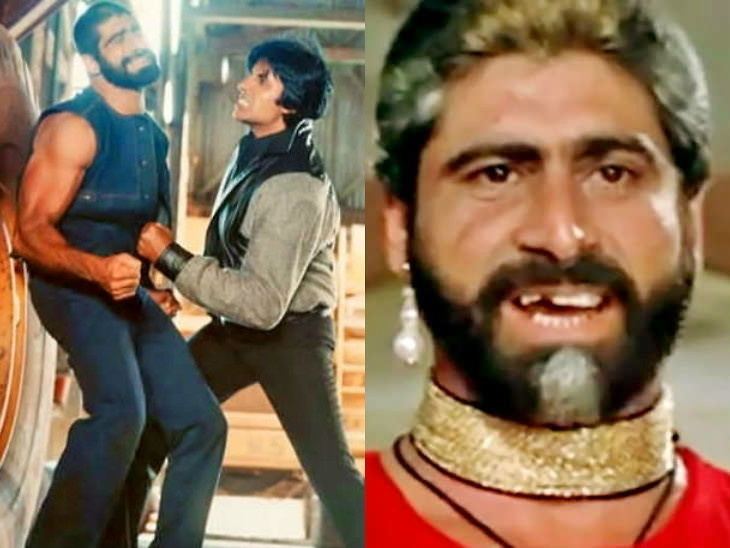 Controversy Surrounding His Death
Many people believe that Manik Irani died in a stunt. However, official reports said that he was admitted for jaundice in the hospital but continued to drink alcohol during his stay, leading to his death.
Filmography
Actor
2001 Badla Aurat Ka
1996 Talaashi
1993 Jaan Per Khel Kar
1992 Maalmasala
1992 Deedar
Batli Dada
1992 Son of the Jungle
Gora (as Manek Irani)
1991 Ajooba Kudrat Ka
1991 Fateh
1991 Mast Kalandar
1991 Trinetra
Singhania's assistant
1991/I Pratikar
Billa
1991 Ajooba
Villain (uncredited)
1991 Farishtay
Chedhi Ram (as Manek Irani)
1991 Saugandh
Killer
1991 Khilaaf
Goon
1991 Khatra
1991 Taqdeer Ke Rang
1990 Adisaya Piravi
Goon (uncredited)
1990 Andher Gardi
Lokhan's associate
1990 Roti Kee Keemat
Goon
1990 Zimmedaaar (as Manek Irani)
1990 Chor Pe Mor
Shambhu Dada (as Manek Irani)
1990 Hum Se Na Takrana
Ranbir's Henchman
1990 Naaka Bandi
Goon who tries to beat-up a child
1990 Shandar
Dhaga's Goon
1990 Baap Numbri Beta Dus Numbri
Kolhapuri Dada (uncredited)
1990 Taqdeer Ka Tamasha
Bheema
1990 Ab Badla Main Loongi
1990 Amavas Ki Raat
1990 Maut Se Mukabala
1989 Dana Paani
Zorro (as Manek Irani)
1989 Dav Pech
Sampat
1989 Kasam Vardi Kee
Heera
1989 Sachai Ki Taqat
Rohit
1989 Tujhe Nahin Chhodunga
1989 Zakham
Maanik
1989 Sindoor Aur Bandook
1989/I Toofan
Manglu
1989 Love Love Love (as Manek Irani)
1989 Hisaab Khoon Ka
Kidnapper
1989 Khoj
1989 Kaanoon Ki Awaaz (as Maneck Irani)
1989 Ilaaka
Ustad
1989 Aakhri Baazi
Jaagavar
1989 Purani Haveli
Monster (as Manek Irani)
1989 Ustaad
Peter
1988 Commando
Chief Security Officer (as Manek Irani)
1988 Dharam Shatru
1988 Jeete Hain Shaan Se
Gullu (as Manek Irani)
1988 Mar Mitenge
Manglu (as Manek Irani)
1988 Mera Shikaar (as Maneck Irani)
1988 Ram-Avtar
Marconi
1988 Paap Ko Jalaa Kar Raakh Kar Doonga
Raaka
1988 Halaal Ki Kamai
1988 Soorma Bhopali
1988 Zulm Ko Jala Doonga
1987 Kaun Kitney Pani Mein
1987 Marte Dam Tak
1987 Himmat Aur Mehanat
Trilok Chand's Goon
1987 Sadak Chhap
BIlla
1987 Hawalaat
Henchman
1987 Insaaf
Raghu (uncredited)
1987 Dance Dance
Manek (as Manek Irani)
1987 Dadagiri
Raja 'Kaalia'
1986 Aag Aur Shola
Jumbo (uncredited)
1986 Chhota Aadmi
1986 Lohibhini Choondani
1986 Palay Khan
British Officer Tegh Ali Khan
1986 Samundar
Manek (uncredited)
1986 Karma
1986 Zindagani
Manek - Natwar's assistant (as Maneck Irani)
1986 Muddat
Patthar
1986 Africadalli Sheela
Abdul the Poacher
1986 Kala Dhanda Goray Log
Dheeru
1986 Amma
1986 Ilzaam
Henchman (as Maneek Irani)
1986 Kaanch Ki Deewar
Gambler
1985 Karishma Kudrat Kaa
Rangaraj (uncredited)
1985 Mera Saathi
Goon - with mohawk hairstyle
1985 Phaansi Ke Baad
Montha
1985 Zulm Ka Badla
Sangram's victim
1985 Maa Kasam
Kalu (as Maneck Irani)
1985 Mard
Zybisko (as Manek Irani)
1985 Jaan Ki Baazi
Ranga
1985 Geraftaar
Pandit Jagganath Prasad
1985 Bepanaah
Gungha
1985 Aandhi-Toofan
Balbir's man
1984 Hanste Khelte
Goon in canteen (uncredited)
1984 Karishmaa
Jaggu (as Maneck Irani)
1984 Kasam Paida Karne Wale Ki
Ballu Dada (as Manek)
1984 Jhutha Sach
Dharhu
1984 Awaaz
Gurunath
1984 Sunny
Amrita's molestor
1984 Duniya
Manik
1984 Laila
Hitman (uncredited)
1984 Zameen Aasmaan
Fighter in parking basement (uncredited)
1984 Wanted: Dead or Alive
Gambler No. 1
1983 Gulami Ki Zaanjeerein
1983 Raaste Aur Rishte
1983/II Hero
Billa
1983 Kaun Hain Woh
1983 Nastik (uncredited)
1983 Mangal Pandey
Ruffian in Pinto's Motel (uncredited)
1982 Aamne Samne
Havaldar (as Manek)
1982 Apmaan
Menka
1982 Khush Naseeb
Lobo
1982 Zakhmee Insaan
Duglas' Goon
1982 Johny I Love You
1982 Teri Maang Sitaron Se Bhar Doon
1981 Raksha
Francis
1981 Silsila
Man in parking lot (uncredited)
1981 Naseeb
Fighter
1981 Krodhi
Party Guest (uncredited)
1980 Shaan
Shakal's assistant (uncredited)
1979 Mr. Natwarlal
Mute (uncredited)
1979 Dhongee
Cop (uncredited)
1978 Don
Amitabh body double (uncredited)
1978 Trishul
1978 Vishwanath
Taleb
1978 Atyachaar
1977 Ram Bharose
Gang Member (uncredited)
1976 Kalicharan
Henchman (uncredited)
1974 Shaitaan
Man in Court (uncredited)
1974 Anjaan Raahen
1974 Paap Aur Punya
Tiger's Goon
1973 Raja Rani
Catholic Priest 2 (uncredited)
Stunts
1990 Zimmedaaar (action coordinator - as Maneck Irani)
1990 Deewana Mujh Sa Nahin (action coordinator - as Maneck Irani)
1986 Zindagani (stunt director: thrills - as Maneck Irani)
1985 Bhago Bhoot Aayaa (action)
1985 Saaheb (action coordinator - as Maneck Irani)
1984 Duniya (action coordinator - as Manek Irani)
1983 Love in Goa (fight master)
1982 Aamne Samne (action coordinator - as Manek)
References
Manik Irani Wikipedia
(Text) CC BY-SA