8.7

/

10

Alchetron

7.2

Rate This




Director

K. Selva Bharathy




Release date

2000 (India)




Screenplay

K.Selva Bharathy




Country

India






Genre

Family




Music director

S. A. Rajkumar




Duration




Language

Tamil





Release date

26 October 2000




Songs

Welcome Boys Welcome




Cast

Vijay (Vijay), Simran (Priya), Vivek, Delhi Ganesh, Radhika Chaudhari,

S. P. Balasubramaniam



Priyamaanavale (English: The Girl I love) is a 2000 Tamil romance film written and directed by K. Selva Bharathy. The film has Vijay and Simran playing the lead roles, with S. P. Balasubrahmanyam, Vivek and Radhika Chaudhari in supporting roles. The film revolves around a working woman in a struggling family and portrays the sufferings she receives from her husband with negative shades in his role but later he realises his fault and he becomes a loving and caring husband. The film released on 26 October 2000 to highly positive reviews and was declared a blockbuster. This movie was a remake of 1996 Telugu movie Pavitra Bandham starring Daggubati Venkatesh and Soundarya. The movie was later dubbed in Hindi as Dil Ki Baat.
Contents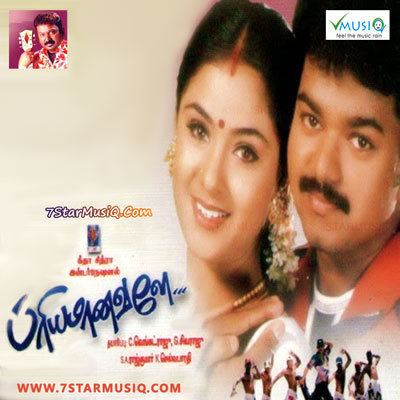 Plot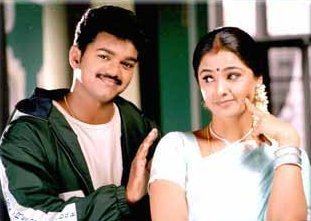 Viswanathan (S. P. Balasubrahmanyam) is a rich industrialist whose only son is Vijay (Vijay). Vijay returns from abroad after education and is heavily influenced by the western culture and prefers to enjoy the life instead of getting married and managing businesses. Viswanthan plans to get Vijay married so that he will become responsible in life. But to his shock, Vijay agrees for marriage provided that the marriage should be valid only for one year beyond which it is to be decided by Vijay. Viswanthan worries as no girl will be ready to accept for such a kind of agreement and then explains his situation to his personal secretary Priya (Simran) and requests her to marry Vijay, as Priya is more responsible and matured. Viswanthan believes that if Priya gets married to Vijay, then there are chances that Vijay's character will get changed.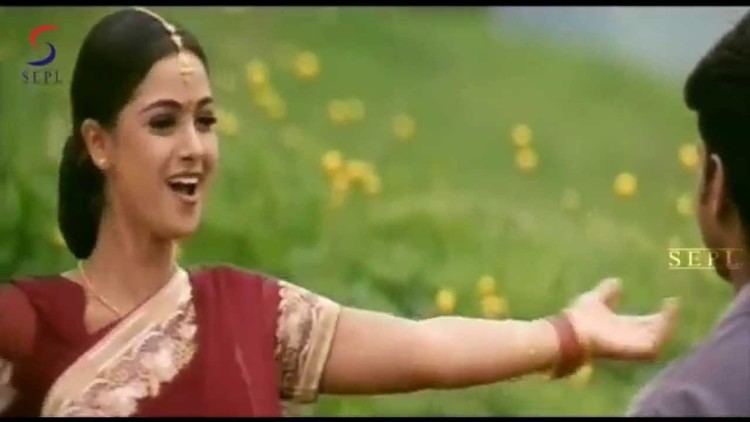 Priya hesitates initially but she is the only bread winner for her poor family. She has to look after her mother, elder sister who needs a heart surgery, younger sister who needs to get married and a brother who is jobless. So she decides to sacrifice her life for the sake of her family and agrees to marry Vijay accepting the agreement. Vijay and Priya become good friends after marriage. Vijay gets to know about the money siphoning made by his office employees, Thalaivasal Vijay and Kasan Khan. He dismisses them and lodges a complaint with police following which they both get arrested. They decide to kill Vijay and plans for an accident. Vijay gets injured and Priya takes care of Vijay very well following which Vijay recovers.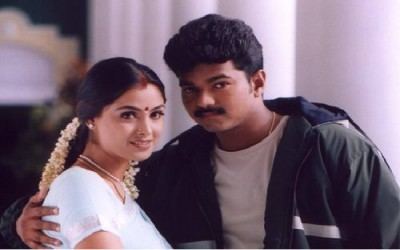 On the day of their first wedding anniversary, to everyone's surprise, Vijay says that his marriage life has ended as per agreement and drops Priya at her home. Priya gets deeply hurt by Vijay's behaviour. One day, Vijay sees a beggar in a traffic signal carrying his physically challenged wife on his back and begging. This makes Vijay realize his mistake and feels guilty that even a beggar takes care of his wife well which Vijay didn't. Vijay rushes back to Priya's home and calls her back. But Priya refuses to come with Vijay as she is hurt by his behaviour.
Priya gets employed with a new company. On knowing this, Vijay takes over that company to woo Priya. But Priya does not talk to Vijay in office. Priya gets pregnant and a baby shower function is organized by Priya's family for which Vijay and Viswanathan are invited. During the function, in front of her new colleagues, Priya insults Vijay by revealing that Vijay is her husband and he left her after a year as per the agreement. Vijay retaliates immediately that even Priya married him knowing about the agreement is only because she needed money for her elder sister's operation, younger sister's wedding and to secure a job for her brother. Vijay accuses that Priya utilised his wealth to improve her family's ailing situation and leaves the place.
Vijay and his friends now plan to play a trick to impress Priya. They decide to lie to Priya that Vijay is stabbed by his ex-employees whom he had sent to jail before so that Priya will change her mind and unite with Vijay. Priya comes to know about Vijay and his friends' plan and she goes to meet Vijay and scold him for his plans. But things take a turn where Thalaivasal Vijay and Kasan Khan really escape from jail and they stab Vijay. Now Priya knows that Vijay's condition is really serious and rushes to save him but she slips and falls down and is unable to move as her delivery date is due. Vijay manages to bear his pain and takes Priya to a hospital where both get admitted and treated. Priya gives birth to a baby boy while Vijay's life is also saved. In the end, both Vijay and Priya unites again.
Production
The film is a remake of Muthyala Subbiah's 1996 Telugu film, Pavithra Bandham, which featured Venkatesh and Soundarya in the lead roles. It was also made in Hindi as Hum Aapke Dil Mein Rehte Hain in 1999, with Satish Kaushik directing Anil Kapoor and Kajol. Vivek was signed to play a comic role in the film and wrote his scenes. Vijay's son, Jason Sanjay, was born during a schedule of the film with Vijay unable to attend his birth. Singer S.P. Balasubrahmanyam reprised his role as the hero's father from the original.
The film teamed up with Coca-Cola for their publicity campaign after Vijay had signed on to the soft drink company as a brand ambassador.
Release
The satellite rights of the film were secured by Sun TV. The film was given a "U" certificate by the Indian Censor Board.
Reception
A reviewer labelled it as "a clean family entertainer that with its Indian culture-versus foreign culture theme would appeal to family audiences" and mentioned that "the script is cleverly crafted", and that "Vijay neatly underplayed his role with Simran as the perfect foil." The film won particular praise for Simran's portrayal of her character, with her dubbing artist Savitha Reddy securing the Tamil Nadu State Film Award for Best Female Dubbing Artist and Simran has nominated for Filmfare Award for Best Actress - Tamil.
Soundtrack
The soundtrack of the film was composed by S. A. Rajkumar was well received by the audience, while lyrics were written by Vaali and Pa. Vijay.
References
Priyamaanavale Wikipedia
(Text) CC BY-SA
Priyamaanavale IMDb
Priyamaanavale themoviedb.org