Coronation

25 September 1768







Reign

25 September 1743 – 11 January 1775

Spouse

Indra Kumari DeviNarendra Rajya Laxmi DeviIcchavati DeviDayavati Devi

Issue

Pratap Singh ShahVedum ShahBahadur ShahNarayan ShahVishnu Shah

Grandchildren

Rana Bahadur Shah

, Shatru Bhanjan Shah, Ripu Mardan Shah

Similar People




Great grandchildren

Girvan Yuddha Bikram Shah

Died

11 January 1775 (aged 52) Devighat, Kingdom of Nepal

Born

11 January 1723 (age 52), Gorkha Palace, Gorkha Kingdom
Prithvi narayan shah conquest of nepal
Prithvi Narayan Shah (1723–1775; Nepali: श्री ५ वडामहाराजधिराज पृथ्वीनारायण शाह) was the first King of unified Nepal and Gorkha Kingdom. He is credited for starting the campaign for a re-unification of Nepal. He was the ninth generation descendant of Dravya Shah (1559–1570), the founder of the ruling house of Prithbinarayan. Prithvi Narayan Shah succeeded his father, King Nara Bhupal Shah, to the throne of the Gorkha Kingdom in 1743, at the age of 20.
Contents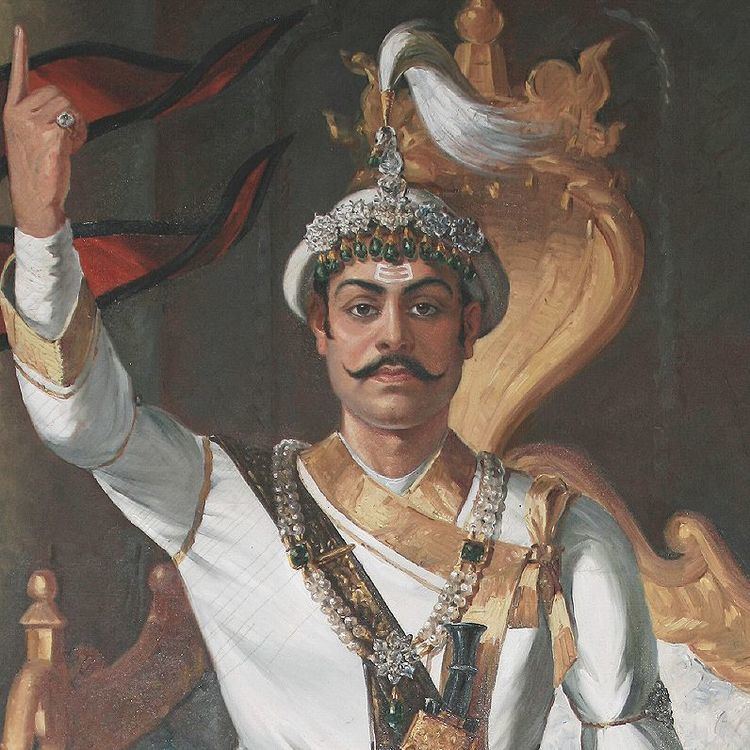 पृथ्वीनारायण शाहकाे भाषा || King Prithvi Narayan Shah Language || पृथ्वीनारायण शाहकाे दिव्याेपदेश ||
Personal life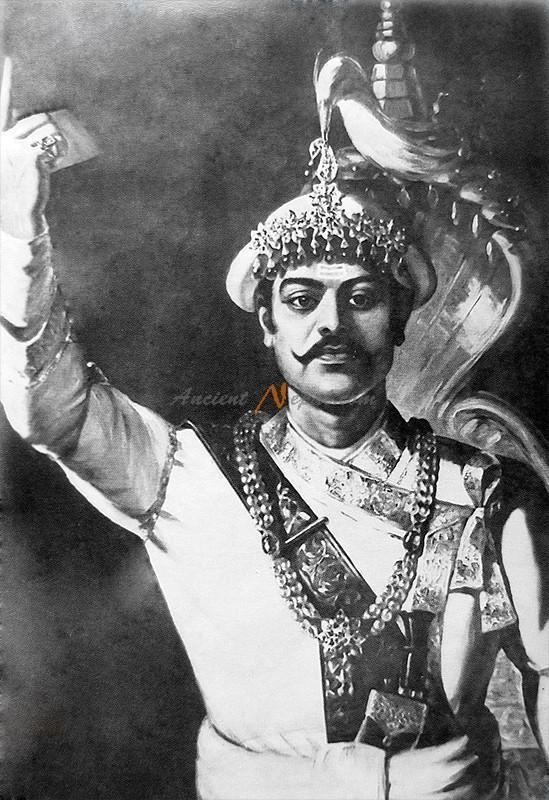 Prithivi narayan Shah was born as a prince in the Gorkha Kingdom. Chandra Pravawati (the first wife of King Nara Bhupal Shah) raised him, although his biological mother was Kaushalyavati Devi. From a young age, he took interest in the affairs of his father's state and soon began to take on these responsibilities. Prithivi Narayan Shah had an early dream of conquering Nuwakot, partially as his father had lost it to the Mallas of Kathmandu in an earlier war. After the death of his father in 1743, Prithivi Narayan Shah ascended to the throne of Gorkha at the age of 20. As king, he valued his people and enjoyed talking to his subjects about their general concerns. This practice helped him to build a rapport with his people, and helped him to understand the requirements of the citizens of Gorkha. King Shah sealed his borders and maintained a peaceful environment except for distant relations with the British, who were refusing to trade with Nepal at the time.
Expansion of empire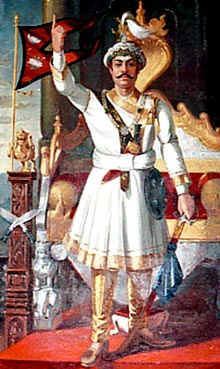 King Prithvi Narayan Shah's reign began with an immediate military defeat; his invasion of Nuwakot in 1743 CE failed. Conquering Nuwakot was essential for the unification, as it lay between Kathmandu and the Gorkha District, making it a vital trading route to Tibet. However, he successfully conquered Nuwakot in a subsequent attack in 1744 CE. After capturing Nuwakot, he took possession of the strategic locations in the hills surrounding the Kathmandu Valley. The valley was completely cut off from the outside world and was controlled solely by Shah. He also occupied the Kuti Pass in c.1756 CE, halting all trade through the pass and preventing communication with Tibet.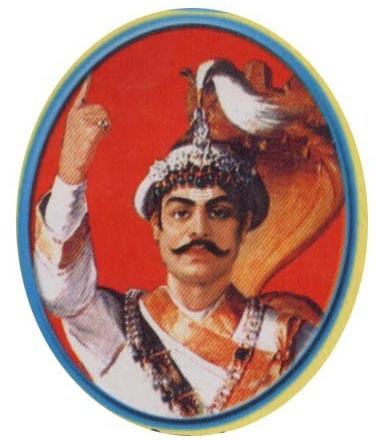 After two humiliating defeats in Kirtipur, King Prithvi Narayan conquered the ancient city on his third attempt. Consequently, Jaya Prakash Malla of Kathmandu fled with his wife and took asylum in Patan, Lalitpur. He eventually began to unify his conquered lands. Weeks later, when his conquest was extended to Patan, both Jaya Prakash Malla and the King of Patan, Tej Narsingh Malla, fled again, taking refuge in Bhaktapur, which itself was conquered by Prithvi Narayan later.
Death and legacy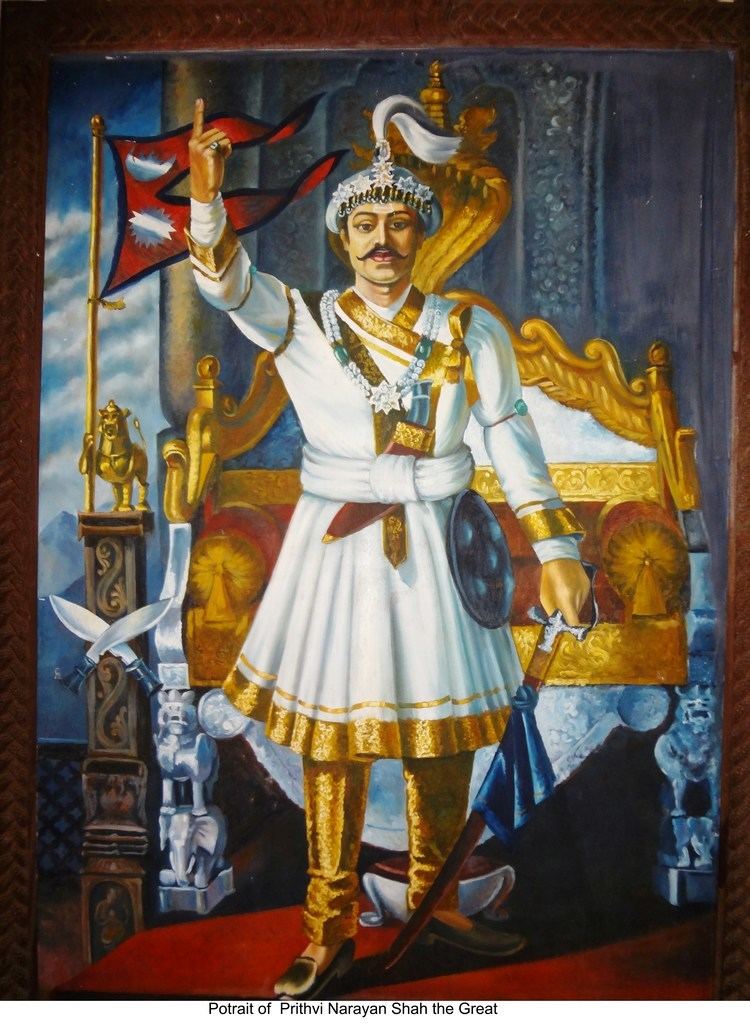 King Prithvi Narayaṇ Shah was ultimately able to capture small principalities and annex them into Gorkha. This expansion was crucial as the British colonial forces had already begun colonizing the small kingdoms that form present-day India. Shah was convinced that the British forces would eventually approach his kingdom. He believed that 50 small principalities would easily be conquered by the British as part of their colonization strategy. Expanding his kingdom made it more difficult for British forces to make their move. His expansion campaign was very ambitious, especially as he was the king of a relatively small kingdom surrounded by strong and powerful neighbours.
In January 1775, at the age of 52, Prithvi Narayan Shah died at Devighat, Nuwakot. Upon his death his son, Pratap Singh Shah, succeeded him and his unification campaign was continued by his younger son, Bahadur Shah.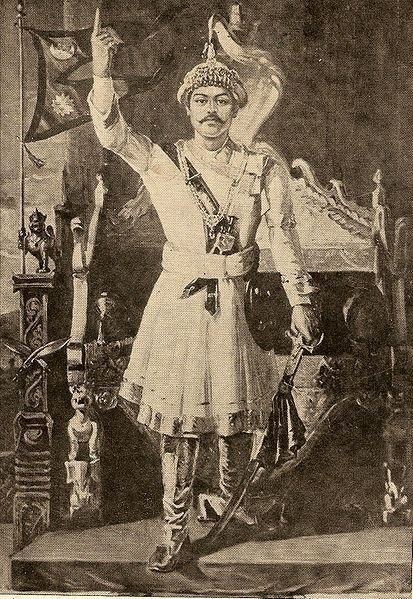 A poem by poet Abhay K recounts the legacy of Prithivi Narayan Shah.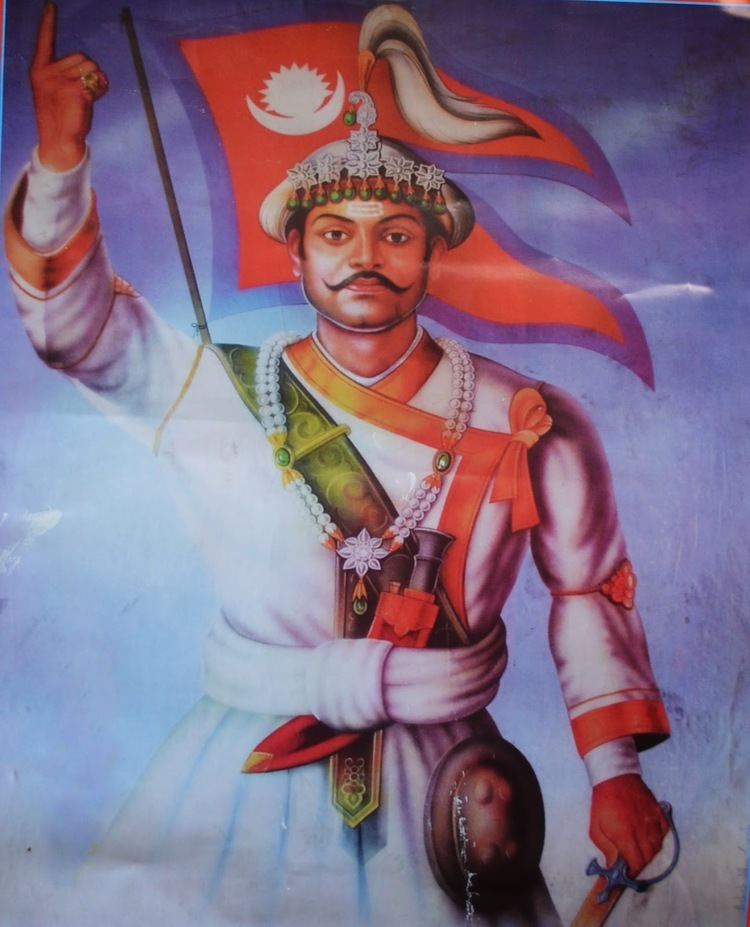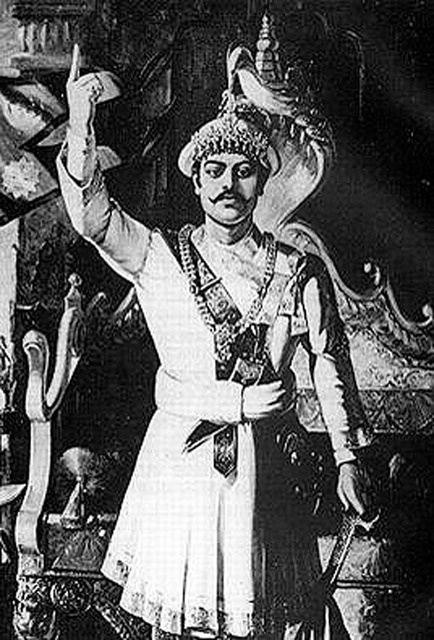 References
Prithvi Narayan Shah Wikipedia
(Text) CC BY-SA