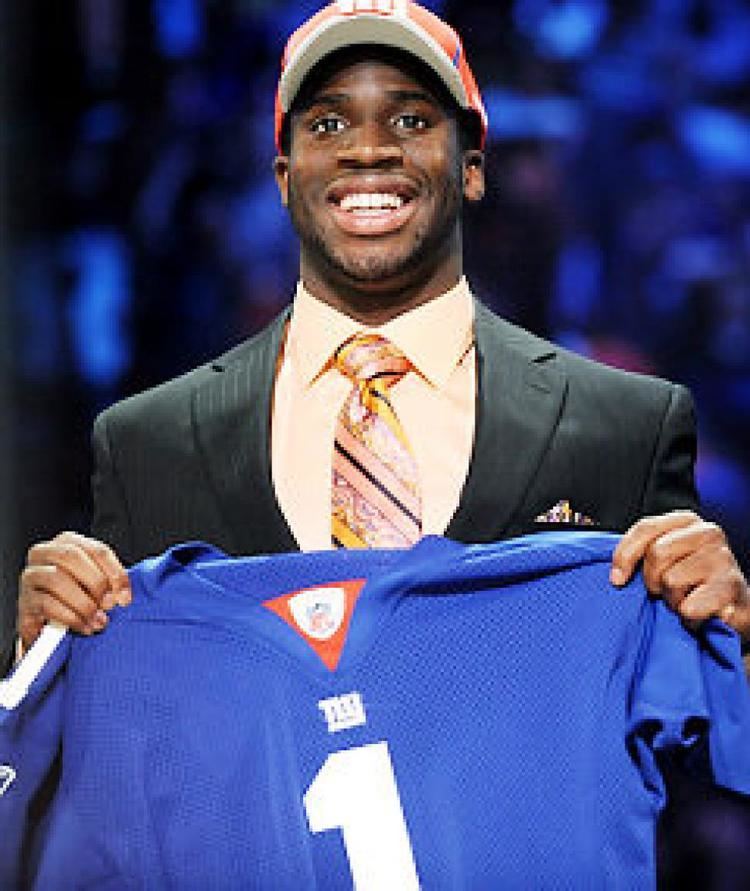 Amukamara was born in Leominster, Massachusetts, to parents Romanus and Christy Amukamara, both natives of Nigeria. He soon moved to New Jersey before moving to Glendale, Arizona, when he was five years old. He has five sisters, named Princess, Promise, Peace, Precious, and Passionate. Prince is of Royal Igbo Nigerian descent, and his grandfather was the chief of Awo-Omamma in the Imo State of Nigeria. He currently is next in line to be the chief. His mother competed for Nigeria at the 1984 Summer Olympics in track and field. His father is a teacher. Prince is a Christian, refrains from alcohol, and has stated that he stayed chaste before marriage.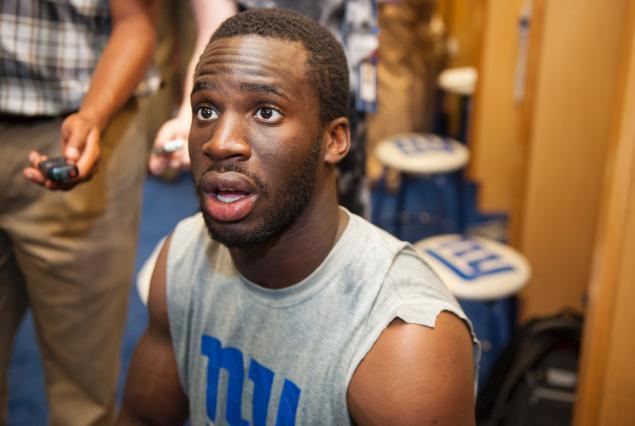 Prince attended Apollo High School in Glendale, Arizona, where he excelled in multiple sports. Most notably, Amukamara was a track & field standout in several events, and was one of the Hawks' most explosive weapons on the football field. Through six games in the 2006 season, he had rushed for 1,129 yards and 270 receiving yards on offense and recorded two interceptions on defense. He also had scored 18 offensive touchdowns and three defensive touchdowns. He finished the season with 2,106 rushing yards and 24 touchdowns as a running back and 95 tackles and two interceptions as a defensive back. The Arizona Republic named him the "Big School Player of the Year" in Arizona. Amukamara was also named to the Arizona All-State team by Scout.com.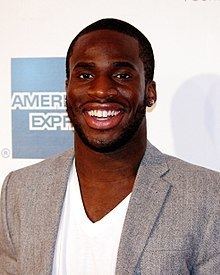 Regarded as a three-star recruit by Rivals.com, Amukamara was listed as the 11th best prospect from Arizona. On December 29, 2006, Amukamara committed to play college football at Nebraska. He also received scholarship offers from Colorado, Fresno State, Nevada, Oregon State, UNLV, and UTEP. During his senior year of high school, when asked what he thought about the recruiting process, he responded, "I'm not worried about the recruiting now. I will look at it closer after the season."
Amukamara attended the University of Nebraska, and played for the Nebraska Cornhuskers football team from 2007 to 2010. After arriving at Nebraska, Amukamara contemplated playing basketball on top of football, but dropped those plans after fall football practices began. As a freshman in 2007, Amukamara was described as being a newcomer "with a lot of personality" by senior linebacker Corey McKeon. He made his debut for Nebraska on September 22 against Ball State, playing on special teams. Amukamara finished the year with four tackles in eight games, splitting time in the secondary and on special teams.
Entering his sophomore season, there was speculation as to whether he would play at running back or cornerback, before being named the back-up cornerback after training camp. He ended up starting the games against Western Michigan, New Mexico State, and Virginia Tech, as he played in all 13 of Nebraska's games. He finished the year with 34 tackles, with his season-high of eight coming against Western Michigan.
As a junior, Amukamara became a starter at cornerback for Nebraska. Against Louisiana-Lafayette, Amukamara suffered an injury during the game, but did not miss any games. Amukamara finished the 2009 season with five interceptions, tied for the most on the team, 11 pass-breakups, 64 tackles, and two sacks. He was named to the first-team All-Big 12 after the season.
Amukamara tallied 59 tackles and one sack, but no interceptions as a senior. However, he only allowed 18 completed passes in his direction on 52 attempts during the season, and was praised for his "lock-down ability" against wide receivers during the season. Following the season, he was recognized as a unanimous first-team All-American, and the Big 12 Defensive Player of the Year. Amukamara was also a Jim Thorpe Award finalist, a Chuck Bednarik Award semifinalist, and a Ronnie Lott Trophy quarterfinalist.
While at the University of Nebraska, Amukamara majored in political science and received his degree in sociology in December 2010.
Prior to his senior season at Nebraska, a National Football League (NFL) scouting service gave Amukamara a 7.3 rating, which was tied for the highest among 1,400 college seniors that were graded. In Sports Illustrated, he was described as being "physical, possessing solid football speed and top ball skills." They later gave a him a "first round grade" after other NFL scouts had named him one of the best two seniors in all of college football.
On April 28, 2011, Amukamara was selected 19th by the New York Giants in the 2011 NFL Draft. A day after signing with the Giants, he was sidelined indefinitely with a broken left foot on the metatarsal bone.
In the first series of his career with the Giants, Amukamara recorded an interception on a Vince Young pass against the Philadelphia Eagles. He won his first Super Bowl, winning Super Bowl XLVI with the Giants, defeating the New England Patriots 21-17. He tore his bicep on November 3, 2014, ending his season.
Amukamara signed a one-year contract with the Jacksonville Jaguars on March 11, 2016.
On March 10, 2017, Amukamara signed a one-year, $7 million contract with the Chicago Bears.
Amukamara married Pilar Davis in 2014.
Amukamara is a Christian. Amukamara has spoken about his faith saying, "... the feeling of winning the Super Bowl went away pretty quickly. I don't think about it much unless people remind me. ... But to be a Christian, that's a daily thing and that's what I think about the most.
Amukamara is an ambassador for Up2Us Sports, a national non-profit organization dedicated to supporting underserved youth by providing them with coaches trained in positive youth development.