Prem amar title song prem amar soham payel 2009
Prem Aamar is a 2009 romantic,drama Bengali film directed by Raj Chakraborty. This film starring Soham Chakraborty and Payel Sarkar with lead roles. It was also dubbed in Telugu and Oriya .It was released on 9 October 2009.The film is a remake of Tamil film 7G Rainbow Colony.
Contents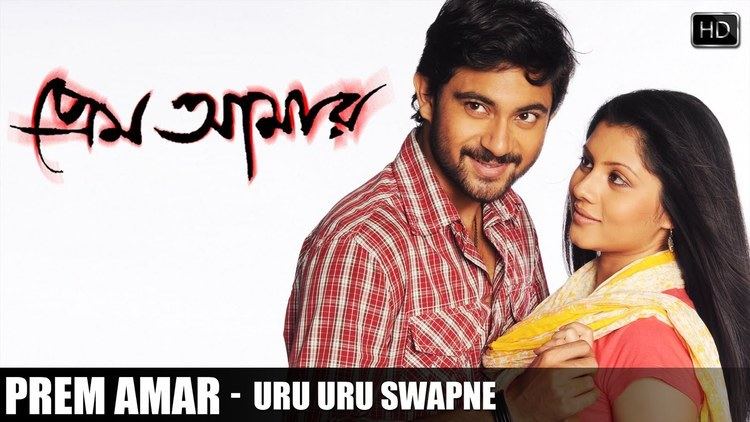 Plot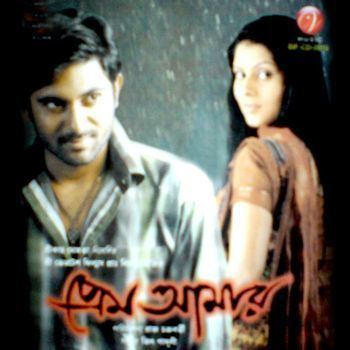 Rabi (Soham) belongs to a lower-middle-class family and lives with his parents and his younger sister in a Railway Quarters Colony. He is seen by the others in the community as a good for nothing fellow as he skips classes, fails in exams, gets involved in fights, goes behind girls and hangs out with friends most of the time. Rabi also thinks that his father hates him and often quarrels with him, even threatening to leave the house once for all, only to be persuaded not to do so by his mother.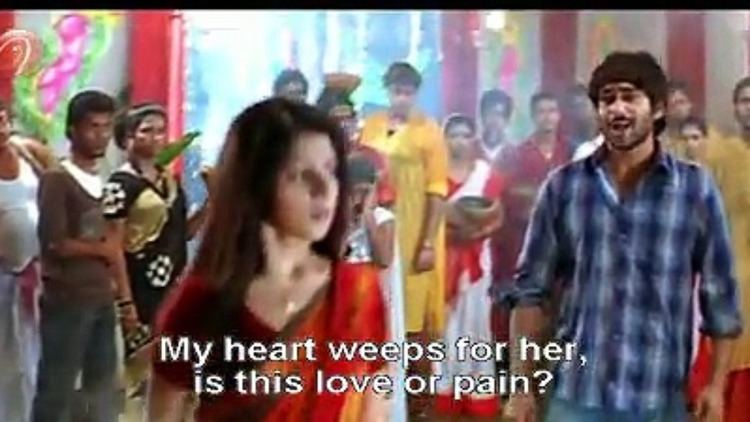 Rabi's life changes when a family comes in their colony below Rabi's house. Rabi finds that the family has a beautiful girl, Riya (Payal) and is attracted to her gradually. Rabi tries to garner her attention but Riya has a poor opinion on him after watching his antics like creating trouble in a cinema, interrupting her performance during a colony get-together.
They continue arguing as they exit the guesthouse. Upon crossing the road, Riya is knocked down by a truck, even as a helpless Rabi watches the horrible accident right before his eyes. Rabi is also hit by a speeding vehicle while running towards the scene. The scene shifts to the hospital where everyone is mourning Riya's demise and a badly wounded Rabi tries to get a glimpse of his lady love even as he is stopped by his friend Kamdev. Rabi goes to the morgue and finds Riya's dead body.
Later, Rabi is shown trying to be unsuccessful in committing suicide, as he survives every time. His last attempt leads to utter chaos in a busy city road and leads to several people beating him up. He is saved by a small group of nuns and as they try to talk to him, he sees Riya passing by. Riya takes him from those nuns and goes with Rabi walking. They settled down at a place and Riya pleads Rabi to go on with his life so that she can be alive with his memories and love. Finally Riya left an injured crying Rabi at the street symbolising that it is Rabi's illusion which makes Riya alive in his memories forever.
Cast
Soham Chakraborty as Rabi
Payel Sarkar as Riya
Biswajit Chakraborty
Laboni Sarkar as Riya's Mother
Supriyo Dutta
Tathoi as Rabi's sister
Parthasarathi Deb
Reviews
Prem Aamar received a great opening with 90% houseful on weekends. Despite this, the film received mixed reviews. Critics generally criticised the pace of the film. Soham's acting was convincing and sometimes excellent as per critics. Payel Sarkar looked good in patches but overall looked like a wooden doll. The second half and untimed song sequences made the film losing its plot. The music of the film was well praised. However the song timings in the film and "not so needed" song locations were criticised.
References
Prem Aamar Wikipedia
(Text) CC BY-SA
Prem Aamar IMDb