136 km²





Santo Antonio





Príncipe is the smaller, northern major island of the country of São Tomé and Príncipe lying off the west coast of Africa in the Gulf of Guinea. It has an area of 136 square kilometres (53 sq mi) and a population of approximately 5,000. The island is a heavily eroded volcano speculated to be over three million years old, surrounded by smaller islands including Ilheu Bom Bom, Ilhéu Caroço, Tinhosa Grande and Tinhosa Pequena. Part of the Cameroon Line archipelago, Príncipe rises in the south to 948 metres at Pico de Príncipe, in a thickly forested area forming part of the Obo National Park.
The island was uninhabited when discovered by the Portuguese and named "Príncipe" (Prince's island) in honor of Afonso, Prince of Portugal, his father's favorite. Subsequently, the north and centre of the island were made into plantations, most of them formed by Portuguese colonialists using slave labor. These concentrated initially on producing sugar and later on cocoa, becoming the world's greatest cocoa producer. Since independence, these plantations have largely reverted to forest.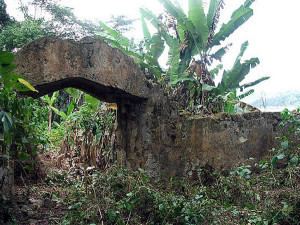 Príncipe was the site where Einstein's Theory of Relativity was experimentally corroborated by Arthur Stanley Eddington and his team during the total solar eclipse of May 29, 1919.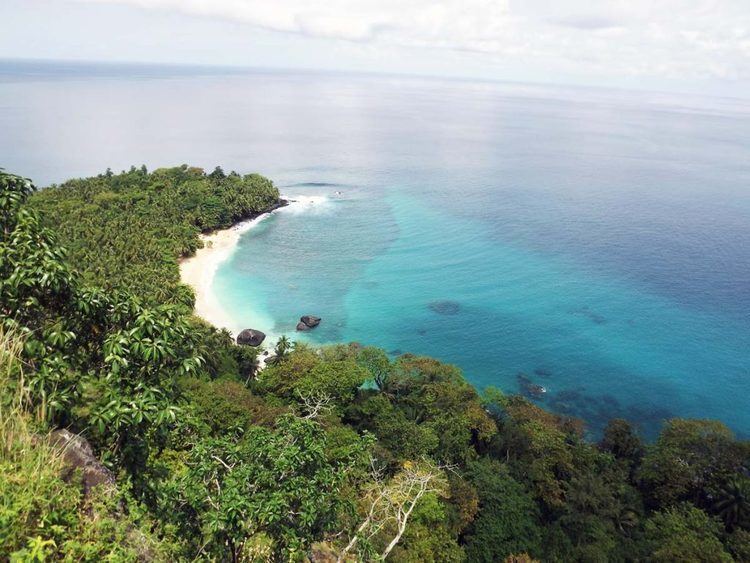 The island is part of Pagué District, the only district of Príncipe Province.
Príncipe has one town, Santo António, and an airport (IATA code: PCP, ICAO: FPPR), as well as some villages including Bela Vista, Bombom, Futuro, Neves Ferreira, Paciencia, Ponta Fonte, Ribeira Ize, Santo António de Ureca and Vila Rosa. Few of them are connected to the small road network.
Portuguese is the official and main language of the island. Portuguese creoles are also spoken: Principense or Lunguyê and, in some scale, Forro are also spoken.
UNESCO established the Island of Príncipe Biosphere Reserve in 2012 under the Man and the Biosphere Programme. The reserve encompasses the entire emerged area of the island of Príncipe, and its islets Bom Bom, Boné do Jóquei, Mosteiros, Santana, and Pedra da Galei, and the Tinhosas islands.
Damião Vaz d'Almeida, former Prime Minister of São Tomé and Príncipe
João Cassandra, former autonomous president of the island
João Paulo Cassandra, former autonomous presidenf of the island
Sara Pinto Coelho, colonial born Portuguese writer
Camilo Domingos, singer
Manuela Margarido, writer
Príncipe is twinned with:
Faro, Portugal
Príncipe Wikipedia