Italy




Province of Potenza




University of Basilicata


173 km2


Basilicata




Dario De Luca (FDI-AN)



Potenza is a city and comune in the Southern Italian region of Basilicata (former Lucania). It is the capital of the province of Potenza and the Basilicata region.
The city is the highest regional capital and one of the highest provincial capitals in Italy, overlooking the valley of the Basento river in the Apennine Mountains of Lucania, east of Salerno. Its territory is bounded by the comuni of Anzi, Avigliano, Brindisi Montagna, Picerno, Pietragalla, Pignola, Ruoti, Tito, and Vaglio Basilicata.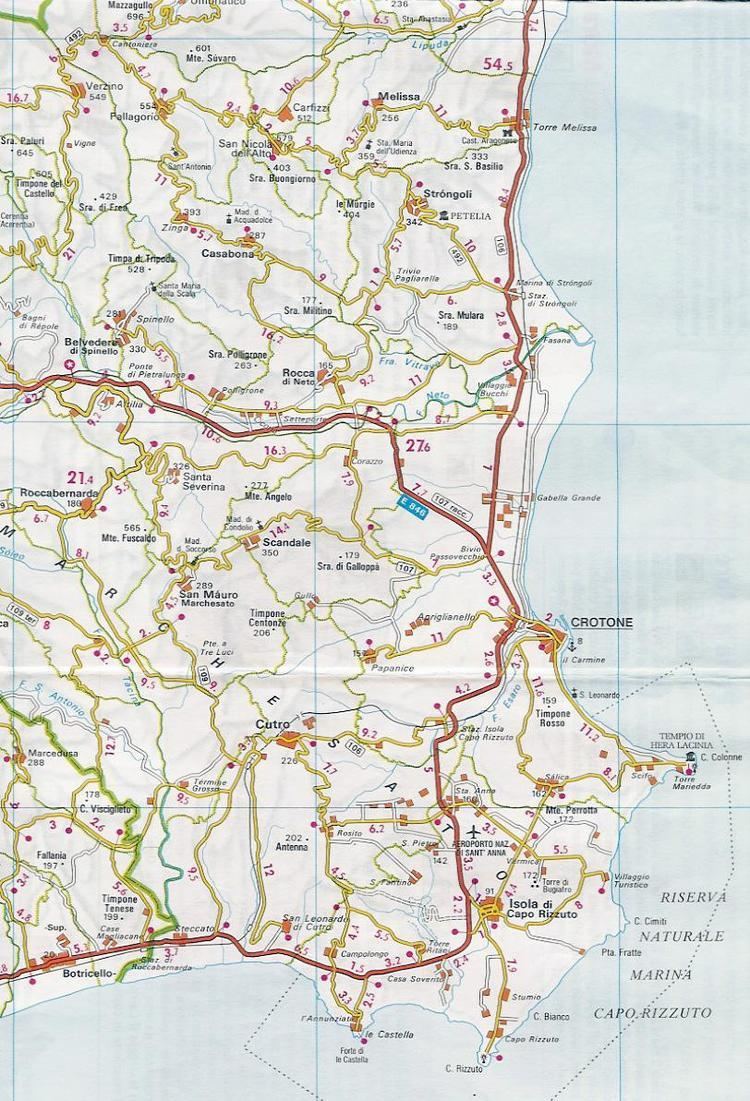 The first settlement of Potentia was probably located at a lower elevation than at present, some 10 kilometres (6 miles) south of todays Potenza.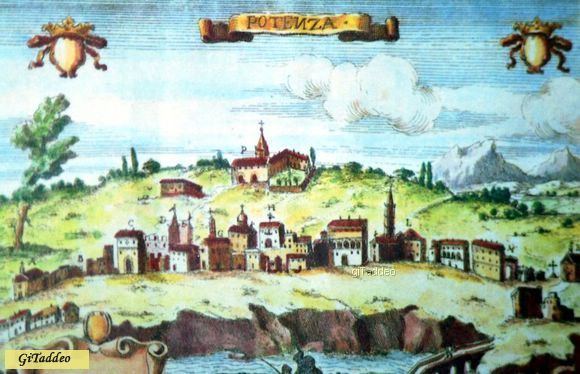 The Lucani of Potenza sided against Romes enemies during the latters wars against the Samnites and the Bruttii. Subjugated during the 4th century BC (later gaining the status of municipium), the Potentini rebelled after the Roman defeat at Cannae in 216 BC. However, the Battle of the Metaurus marked the end of any Carthaginian aspirations in Italy, and Potentia was reconquered by the Romans and reduced to the status of military colony.
The Duomo (Cathedral) of San Gerardo, renovated in the 18th century. The cathedral still houses the rose window and the apse from the original 12th-century structure.
The Church of San Francesco, founded in 1274. The portal and the bell tower date from the 15th century. The church houses the De Grasis sepulchre and a Madonna in Byzantine style (13th century).
The Torre Guevara, the last remnant of the old castle. It is now used to stage art exhibitions.
The Palazzo Loffredo, a 17th-century noble residence. it is now the seat of the "Dinu Adamesteanu" National Archaeological Museum.
Three gates of the old city walls, now demolished. The gates are the Porta S.Giovanni, the Porta S.Luca and the Porta S. Gerardo.
The Romanesque church of San Michele (11th-12th centuries).
The Church of Santa Maria del Sepolcro.
The ruins of a Roman villa in the Poggio Tre Galli quarter.

Potenza experiences a borderline Mediterranean/oceanic climate (Koppen climate classification Csb/Cfb).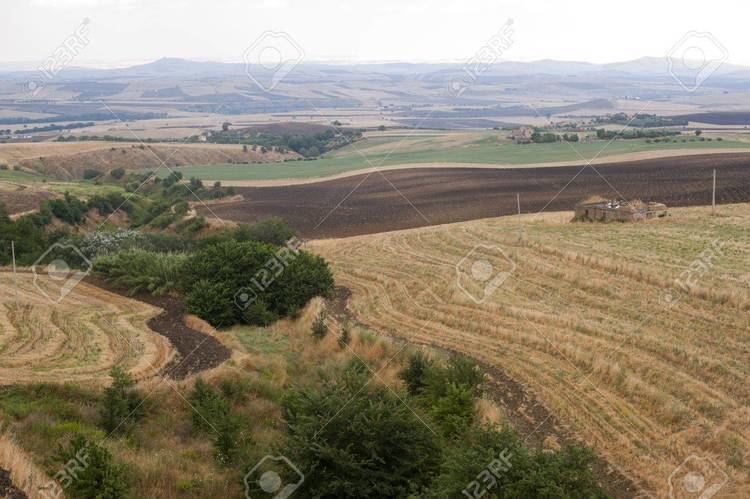 Potenza (potan?tsa) [key], city (1990 pop. 65,714), capital of Basilicata and of Potenza prov., S Italy, in the Apennines. It is an agricultural, commercial, and light industrial center. Founded in the 2nd century BC by the Romans, Potenza was later incorporated (847) into the principality of Salerno. Of note in the city is the Church of San Francesco (begun 1274).
Potenza Wikipedia
(,)http://wyoskies.uwyo.edu/ron/map.jpg(,)http://www.jeffdonofrio.net/Caggiano%2520Palermo/Cities%2520and%2520Towns/Potenza%2520Pictures/potenza.jpg(,)http://upload.wikimedia.org/wikipedia/commons/6/67/Potenza_Picena_paese_neve.jpg(,)http://www.docartis.com/Marche/PotenzaPicena/images/banner11.jpg(,)https://media.licdn.com/mpr/mpr/p/2/005/087/389/3d8a4e4.jpg(,)http://www.potenza.ugent.be/index.php%3Fid%3D240%26type%3Dimage%26w%3D550%26h%3D413(,)http://www.rootsweb.ancestry.com/~itacsnf/sanfele-2008-foto_img01975.jpg(,)http://www.canadiansoldiers.com/history/battlehonours/italiancampaign/southernitalymap.png(,)http://s15.postimg.org/sega6oswr/Potenza_Basilicata_Italy_Civil_Registration_Records18.jpg(,)http://www.potenza.ugent.be/image/133%3Fw%3D541%26h%3D315
(,)http://upload.wikimedia.org/wikipedia/commons/thumb/4/47/Potenza,_Italia.jpg/900px-Potenza,_Italia.jpg(,)http://previews.123rf.com/images/clodio/clodio1108/clodio110800050/10255213-basilicata-potenzalandscape-near-oppido-lucano-at-summer.jpg(,)https://c1.staticflickr.com/9/8120/8986333976_1e036c0156.jpg(,)http://previews.123rf.com/images/clodio/clodio1302/clodio130200084/17811140-marches-italylandscape-between-potenza-picena-and-montecosaro-near-macerata-at-summer.jpg(,)http://previews.123rf.com/images/clodio/clodio1302/clodio130200074/17811171-Marches-Italy-between-Porto-Recanati-and-Potenza-Picena-Macerata-Landscape-with-fields-hills-and-the-Stock-Photo.jpg(,)http://www.made-in-italy.com/files/imagecache/lg/pictures/italian-wine/regions/basilicata-rural-landscape-near-acerenza.jpg(,)http://previews.123rf.com/images/clodio/clodio1302/clodio130200081/17811151-Marches-Italy-Landscape-between-Potenza-Picena-and-Montecosaro-near-Macerata-at-summer-Stock-Photo.jpg
(,)http://media-cdn.tripadvisor.com/media/photo-s/02/e2/03/7e/art-restaurant.jpg(,)http://static1.squarespace.com/static/5008c854c4aa6450352d76a6/516df523e4b0be930df3f3ee/516df541e4b03fb45f5daa3d/1366160710458/Screen%2BShot%2B2013-04-16%2Bat%2B9.04.22%2BPM.png%3Fformat%3D1000w(,)https://cdn2.vox-cdn.com/thumbor/rqbqXZTaYlPX55nddmZroRPMLbs%3D/902x588/cdn0.vox-cdn.com/uploads/chorus_asset/file/1127444/DSC08533.0.jpg(,)http://pqliving.com/wp-content/uploads/2009/03/potenza-entrance-on-h-street.jpg(,)http://www.globeholidays.net/Europe/Italy/Basilicata/Media/Italia_Ciambotta.jpg(,)http://www.washingtoncitypaper.com/blogs/youngandhungry/files/2012/06/potenzalogo2.png(,)http://www2.pictures.gi.zimbio.com/Rural%2BUnemployed%2BNeedy%2BLine%2BUp%2BCharity%2BFood%2BwYgqiljM9iTl.jpg(,)http://www3.pictures.gi.zimbio.com/Italian%2BChefs%2BHold%2BMaster%2BClasses%2BLocal%2BCuisine%2BeGTjAhYXZeZl.jpg(,)http://pqliving.com/wp-content/uploads/2009/03/potenza3.jpg(,)http://www.trips2italy.com/media/article/cache/800-600-WBAS20-4.jpg(,)http://www.womanaroundtown.com/wp-content/uploads/2010/10/Bake-520x346.jpg(,)http://pqliving.com/wp-content/uploads/2009/03/potenza1.jpg(,)http://blogs.away.com/.a/6a00e5502bb69e883401348607da5d970c-pi(,)http://www.treschef.it/images/personal-chef/personal-chef-michele-potenza.JPG