Plantae




Polygalaceae




Family




Fabales




Fabales






Polygala, Monnina, Securidaca longipedunculata, Badiera, Monnina chimborazeana
The Polygalaceae or the milkwort family are made up of flowering plants in the order Fabales. They have a near-cosmopolitan range, with about 21 genera and ca. 900 known species of herbs, shrubs and trees. Over half of the species are in one genus, Polygala, the milkworts.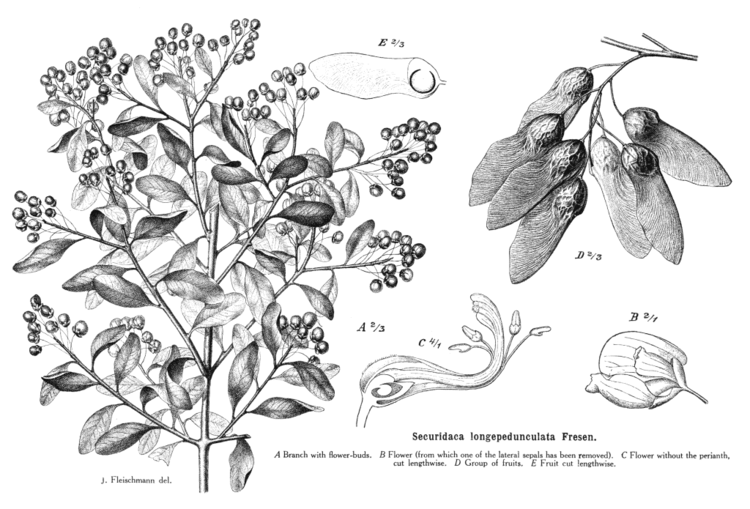 Under the Cronquist classification system, Polygalaceae were treated in a separate order of their own, Polygalales. Currently, according to the APG, the family belongs in Fabales.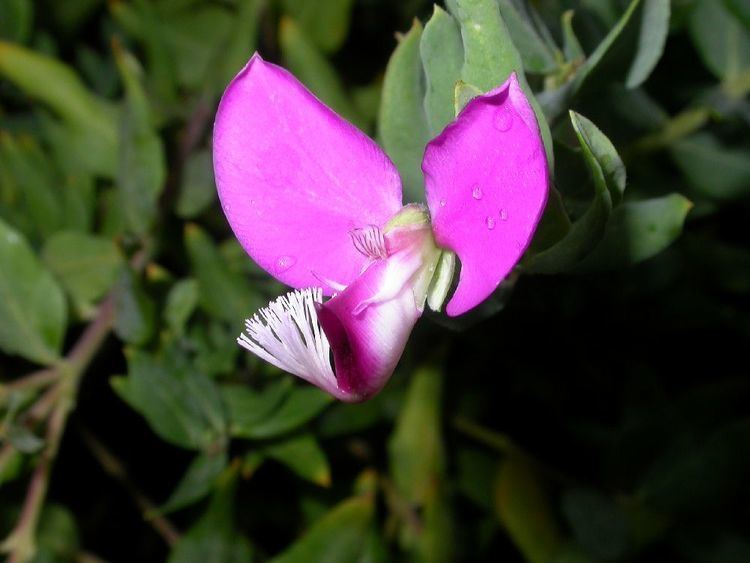 The Polygalaceae comprises the following genera:
Atroxima Stapf 1905
Carpolobia G. Don 1831
Balgoya Morat & Meijden 1991
Barnhartia Gleason 1926
Diclidanthera Mart. 1827
Eriandra P. Royen & Steenis 1852
Moutabea Aubl. 1775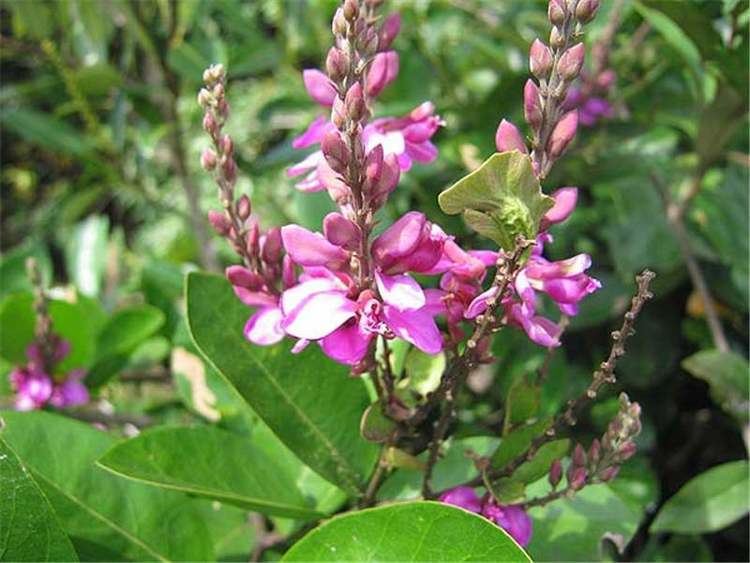 Acanthocladus Klotzsch ex Hassk. 1864
Ancylotropis B. Eriksen 1993
Asemeia Raf. 1833
Badiera DC. 1824
Bredemeyera Willd. 1801
Caamembeca J.F.B. Pastore 2012
Comesperma Labill. 1807
Epirixanthes Blume 1823
Gymnospora (Chodat) J.F.B. Pastore 2013
Hebecarpa (Chodat) J.R. Abbott 2011
Heterosamara Kuntze 1891
Hualania Phil. 1862
Monnina Ruiz & Pav. 1798
Muraltia DC. 1815
Phlebotaenia Griseb. 1860
Polygala L. 1753
Polygaloides Haller 1768
Rhinotropis (S.F. Blake) J.R. Abbott 2011
Salomonia Lour. 1790
Securidaca L. 1759
Xanthophyllum Roxb. 1820
†Deviacer Manchester
†Paleosecuridaca Pigg, Kathleen B., M.L. DeVore & M.F. Wojc. 2008
Modern molecular phylogenetics suggest the following relationships: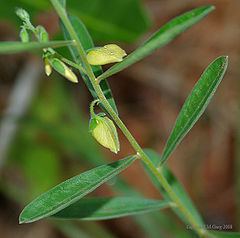 Polygalaceae Wikipedia