India




Malayalam, English


29.36 km2


Kerala




Ernakulam



Piravom is a town situated in Muvattupuzha Taluk of Ernakulam district in Kerala state, south India. It is 33 km South East of Ernakulam city & 39 km north of Kottayam town. Piravom is famous for historic Hindu temples and Syrian Christian churches. The town lies 20 km from the Taluka Headquarters Muvattupuzha. Piravom is located at the boundary between two districts, Ernakulam and Kottayam.
Pazhoor Padippura located in Piravom is referred in the Aithihyamala by Kottarathil Sankunni. Still people from all over the state and country visit the astrologers in Pazhoor padipura. Piravom Valiya Pally which is one of the most ancient churches in Kerala stands on a hilltop on the eastern bank of the Muvattupuzha river at Piravom.
Piravom has a river-front, verdant hills, and paddy fields. The Muvattupuzha river flows through the town. The Hindustan News Print Limited (HNL) is situated in Velloor, near Piravom.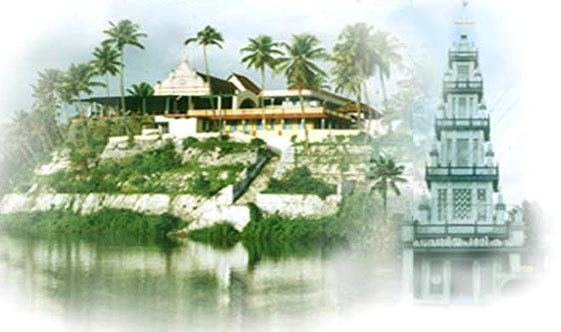 Uthram Vilaku Mahotsavam at Pisharukoil temple, Piravom (Kumbha Masam)
Holy "Danaha perunnal" at Rajadhiraja St. Marys Jacobite Syrian Cathedral, Piravom (Piravom valiya pally perunnal)
"Vishudha Rajakanmarude Thirunnal" at Piravom Kochu pally.
Pazhoor Shivaraathri and thiruvaathira aarattu maholthsavam.
Easter at Rajadhiraja St. Marys Jacobite Syrian Cathedral, Piravom (Piravom valiya pally)
Thiruvathira Mahotsavam of Thiruveeshamkulam temple
Pallikkavu meenabharani festival
Acharikovil meenabharani festival
Athachamayam Festival
Kalamboor Kaavu pana Maholsavam [kalampoor],thookkam
Medam Rohini Mahotsavam, Sree Purushamangalam Temple, Kakkad
Pazhoor pallippattu temple pana maholsavam
Makara Vilaku Ulsavam at Thaliyil ayyapa temple [Kalampoor]
Piravom Wikipedia
(,)http://syriacchristianity.info/ch/PirvaomCh1.jpg(,)http://upload.wikimedia.org/wikipedia/commons/4/4f/Kerala_boatrace.jpg(,)http://i.ytimg.com/vi/QOHmR_pkS_c/sddefault.jpg(,)http://3.bp.blogspot.com/-Ph9QzbIjlRQ/UlynkjhqGjI/AAAAAAAAABQ/6s8DenujUyQ/s1020/aeo.JPG(,)http://img705.imageshack.us/img705/9499/1329050977cd687da0bebg.jpg(,)http://aryanstoursandtravels.com/wp-content/uploads/2014/07/piravom_valia_palli_600.jpg(,)http://www.piravomvaliyapally.org/images/homepage_v7-b_wide.jpg(,)http://www.behindcity.com/images/articleimages/2963/vbrkera.jpg