Covid-19
7,848 km2


Henan







Pingdingshan University, Henan University of Urban Construction






Peoples Republic of China



Pingdingshan (simplified Chinese: 平顶山; traditional Chinese: 平頂山; pinyin: Píngdǐngshān), also known as the Eagle City, had 4,904,701 inhabitants at the 2010 census whom 1,756,333 lived in the metropolitan area. It is a prefecture-level city in central Henan province, China.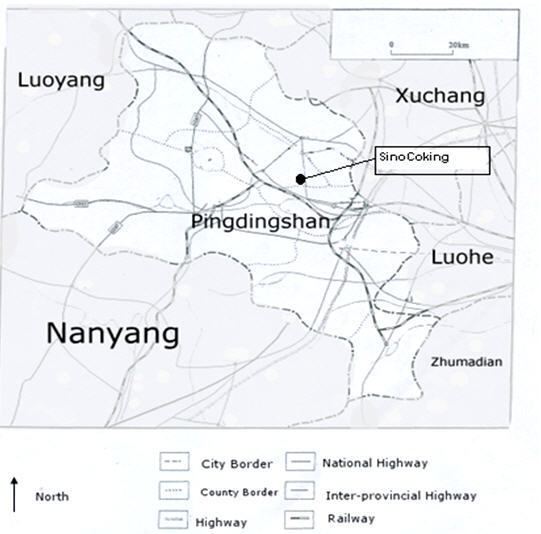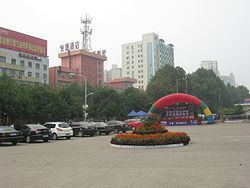 Pingdingshan borders the provincial capital of Zhengzhou to the north, Xuchang and Luohe to the east, Zhumadian to the southeast, Nanyang to the south, and Luoyang to the west.
Pingdingshan was founded in 1957. In Chinese, Pingdingshan means 'flat mountain'; The city is named after a nearby plateau which has a very flat top. The reason for the city's "Eagle City" nickname can be traced back to two thousand years ago during the Spring and Autumn Annals. There was a small country royal named Ying that lived around Pingdingshan. In ancient times, the word "Ying" meant Eagle, therefore people also call Pingdingshan the Eagle City.
The prefecture-level city of Pingdingshan administers 4 districts, 2 county-level cities and 4 counties.
Xinhua District (

新华区

) Area: 157 km2 or 61 sq mi,Population: 389,866, Post code: 467002
Weidong District (

卫东区

) Area: 103 km2 or 40 sq mi,Population: 302,603, Post code: 467021
Zhanhe District (

湛河区

) Area: 124 km2 or 48 sq mi,Population: 286,661, Post code: 467000
Shilong District (

石龙区

) Area: 35 km2 or 14 sq mi,Population: 54,912, Post code: 467045
Ruzhou City (

汝州市

) Area: 1,573 km2 or 607 sq mi,Population: 927,934, Post code: 467500
Wugang City (

舞钢市

) Area: 640 km2 or 250 sq mi,Population: 313,828, Post code: 462500
Lushan County (

鲁山县

) Area: 2,406 km2 or 929 sq mi,Population: 789,901, Post code: 467002
Baofeng County (

宝丰县

) Area: 722 km2 or 279 sq mi,Population: 490,269, Post code: 467400
Ye County (

叶县

) Area: 1,387 km2 or 536 sq mi,Population: 777,203, Post code: 467200
Jia County (

郏县

) Area: 727 km2 or 281 sq mi,Population: 571,524, Post code: 467100
Pingdingshan University
Pingdingshan Institute of Technology
Pingdingshan No.1 Middle School
Pingdingshan No.1 High School
Pingdingshan No.2 Middle School
Pingdingshan No.8 Middle School
Pingdingshan Experimental High School
Lushan No. 1 Middle School
Pingdingshan, People's Republic of China is twinned with:
Syzran, Russia (11/28/2000)
Pingdingshan has been identified by the Economist Intelligence Unit in the November 2010 Access China White Paper as a member of the CHAMPS (Chongqing, Hefei, Anshan, Maanshan, Pingdingshan and Shenyang), an economic profile of the top 20 emerging cities in China.
Pingdingshan thrush Valley A National "AAA" rated scenic spot and a major tourist attraction in Henan. It is named after the many thrushes breeding here. The scenic area is a total of 30 square kilometres (12 sq mi). There are numerous attractions such as cuckoo lake, an area known as "the pocket of the Three Gorges".
Yaoshan A national "AAAA" rated scenic spot. Located nearby in Lushan County. Originally known as Yaoshan Shirenshan. Home to the Spring Temple Buddha, the largest statue in the world, built in 2002.
Pingdingshan Wikipedia