Covid-19
Alan Munro




John Kappler




Biologist




Philippa Marrack






28 June 1945 (age 70) Ewell, England (

1945-06-28

)


Cambridge University University of California, San Diego




T cells, autoimmune disease




Louisa Gross Horwitz Prize (1995) Dickson Prize (1996)




University of Cambridge, University of California, San Diego




Wolf Prize in Medicine, Louisa Gross Horwitz Prize




John Kappler, Harald von Boehmer, Christine Petit, Carlotta Walls LaNier




National Jewish Health



Philippa "Pippa" Marrack FRS (born 28 June 1945) is an English biologist, based in the United States, best known for her research into T cell development, T cell apoptosis and survival, adjuvants, autoimmune disease, and for identifying superantigens, the mechanism behind toxic shock syndrome. She collaborates with her husband, John W. Kappler.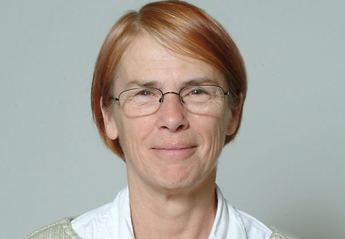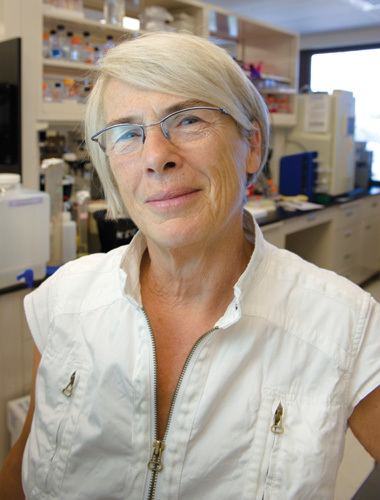 Marrack was born in Ewell, England on 28 June 1945. She completed both undergraduate (1967) and PhD (1970) work at New Hall, Cambridge. During her PhD, she worked at the MRC Laboratory of Molecular Biology with Alan Munro, where she began to study the differences between T cells and B cells.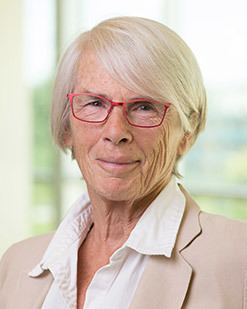 She later did postdoctoral work with Richard Dutton at the University of California, San Diego.
Her first faculty position was with the University of Rochester, followed by National Jewish Health, Denver, Colorado and the University of Colorado.
J.W. Kappler, M. Roehm, P. Marrack, "T cell tolerance by clonal elimination in the thymus," Cell, v.49, n.2, pp. 273–80 (1987)
P. Marrack and J. Kappler, "The Staphylococcal Enterotoxins and Their Relatives," Science, v.248 (4956), pp. 705–11 (1990).
J.W. Kappler, U. Staerz, J. White, P.C. Marrack, "Self-Tolerance Eliminates T Cells Specific for MIS-Modified Products of the Major Histocompatibility Complex," Nature, 332 (6159): pp. 35–40 (1988).
J. White, et al. (P.C. Marrack), "The V(beta)-specific superantigen staphylococcal enterotoxin B: Stimulation of mature T cells and clonal deletions in neonatal mice," Cell, v.56, n.1, pp. 27–35 (1989).
1986 – Appointed Investigator, Howard Hughes Medical Institute
1987 – Fellow (elected), Royal Society
1989 – Elected member, National Academy of Sciences
1990 – Royal Society Wellcome Foundation Prize
1993 – Cancer Research Institute William B. Coley Award
1993 – Paul Ehrlich and Ludwig Darmstaedter Prize
1994 – Louisa Gross Horwitz Prize (Columbia University)
2003 – Lifetime Achievement Award, American Association of Immunologists
2004 – L'Oreal UNESCO Women in Science Award
2005 – Pearl Meister Greengard Prize
Rabbi Shai Shackner Prize (University of Jerusalem)
2015 – Wolf Prize in Medicine
2015 – Inducted into the National Women's Hall of Fame
Philippa Marrack Wikipedia