Cause of death

Suicide




Name

Philip Markoff







Full Name

Philip Haynes Markoff




Born

February 12, 1986 (

1986-02-12

) Sherrill, New York, U.S.


Occupation

Medical student; arraignee




Died

August 15, 2010, Nashua Street Jail, Boston, Massachusetts, United States


Parents

Richard Markoff, Susan Haynes




Siblings

Haley Carroll, Jonathan Markoff




Education

University at Albany, SUNY (2007), Boston University, Boston University School of Medicine



Other names

The Craigslist killer



Craigslist killer philip markoff interviewed by boston police
Philip Haynes Markoff (February 12, 1986 – August 15, 2010) was an American medical student who was charged with the armed robbery and murder of Julissa Brisman in a Boston, Massachusetts, hotel on April 14, 2009, and two other armed robberies. Markoff maintained his innocence of all charges and pleaded not guilty at his arraignment. A grand jury indicted Markoff for first-degree murder, armed robbery, and other charges.
Contents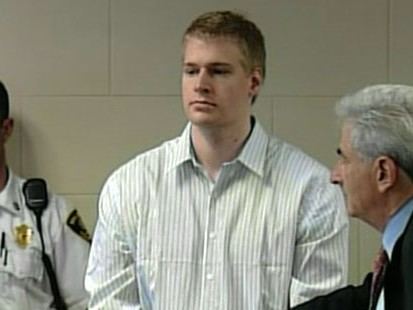 On August 15, 2010, Markoff committed suicide in Boston's Nashua Street Jail, where he was awaiting trial. The media have referred to this murder and other murders as "Craigslist killings" because the killer was alleged to have met his victims through ads placed on Craigslist, two of which were offering erotic services.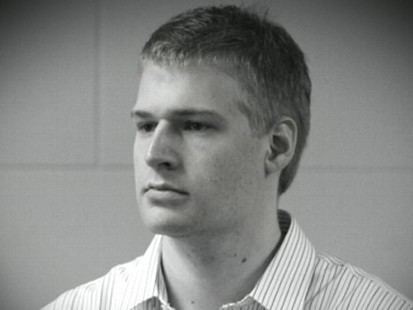 Craigslist killer boston police interview philip markoff s fiancee megan mcallister
Background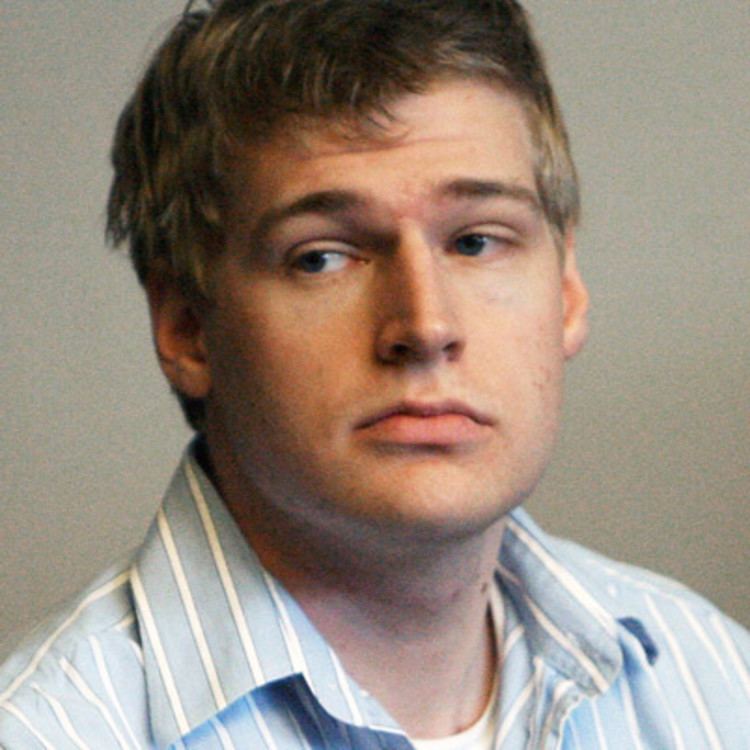 Markoff was the son of Susan (née Haynes) and Richard Markoff, a dentist in Syracuse, New York. He had an older brother, Jon Markoff. He graduated in 2004 from Vernon-Verona-Sherrill High School, where he was a member of the National Honor Society, the History Club, the Youth Court, and the school bowling and golf teams.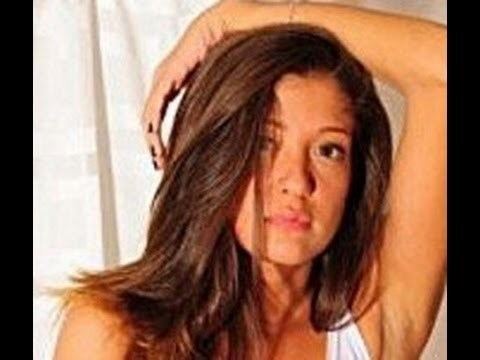 After high school, Markoff attended SUNY Albany where he was a pre-med student and member of the College Republicans. He graduated from SUNY Albany in 2007. He was a second-year medical student at Boston University School of Medicine at the time of the crimes. He was suspended from the school following the charges against him.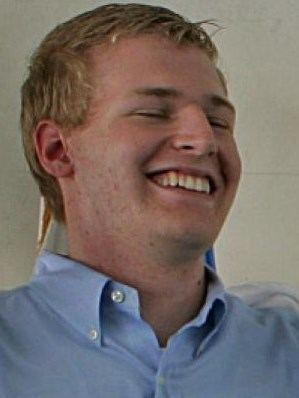 Markoff met Megan McAllister, a native of New Jersey, in 2005 while they were both volunteers at the Albany Medical Center Hospital emergency room. They were engaged to be married, with their wedding planned for August 14, 2009. McAllister was to have begun medical school in the fall of 2009.
Robberies and murder
Markoff was suspected in three robberies – one of which resulted in the murder of Julissa Brisman – that occurred in Massachusetts and Rhode Island. Each robbery involved a female victim, and the crimes were closely spaced in time and exhibited strong similarities.
Trisha Leffler (an escort) was bound, gagged, and robbed at gunpoint on April 10, 2009, at the Westin Copley Place Hotel in Boston, Massachusetts.
Julissa Brisman (who had posted an advertisement online offering massage services) was found dead on April 14, 2009, at the Copley Marriott, also in Boston.
Corinne Stout (an exotic dancer offering lap dance services) was the victim of attempted robbery on April 16, 2009, at a Holiday Inn Express in Warwick, Rhode Island.
Law enforcement officials suspected that all three were committed by the same individual.
Arrest and legal proceedings
On April 20, 2009, citing security camera footage, cell phone activity, and email accounts as evidence, police arrested Markoff. Markoff was charged with armed robbery and kidnapping for the events of April 10, and murder in the death of Brisman on April 14. The arrest took place on Interstate 95 in Walpole, Massachusetts, while Markoff and McAllister were en route to Foxwoods Casino in Connecticut.
On April 21, Markoff was arraigned on murder and gun charges brought by the Suffolk County DA in Brisman's slaying. The DA stated that physical evidence, including a semi-automatic handgun, wrist restraints, duct tape, and other materials were found in Markoff's apartment when the police executed a search warrant. At his arraignment, where he was represented by Boston attorney John Salsberg, Markoff maintained his innocence and pled not guilty to all charges. He was held without bail on a murder charge, although separate bonds were set on charges of armed robbery and kidnapping stemming from the incident involving a second woman.
On May 4, 2009, a warrant was issued in Warwick, Rhode Island, for Markoff's arrest, seeking to charge him with assault, attempted robbery, and weapon possession in the April 16 Holiday Inn Express case. However, the Rhode Island Attorney General said that their prosecution would not go forward until the Boston cases ended.
Originally, the trial against Markoff was expected to begin in July 2010. A judge subsequently delayed the start of the trial until March 2011. Markoff's lawyer had contended that Markoff had already been unfairly "convicted" in the media at the time of his arrest, thereby adversely prejudicing his right to a fair trial.
The Suffolk County District Attorney formally terminated prosecution as a result of Markoff's death.
Reaction of family and friends to allegations
Friends, neighbors, and former teachers expressed shock and disbelief at the charges. Some of his friends set up a Facebook group entitled "Philip Markoff Is Innocent Until Proven Guilty". Markoff's fiancée Megan McAllister initially issued statements affirming her belief in his innocence. She described Markoff as "beautiful inside and out" and stated that he "couldn't hurt a fly".
On April 29, McAllister's attorney Robert Honecker accompanied her to visit Markoff in jail and said that the couple's August 14 wedding plans were "dismantled". She visited Markoff again on June 11, 2009, and Honecker said McAllister told Markoff she was going to medical school and said it would be "a long period of time, if ever, before she would see him again".
Unsuccessful suicide attempts
Markoff had made several apparent suicide attempts while at the Nashua Street Jail. In the first incident, jail officials found "shoelace marks" around Markoff's neck on April 23, 2009, three days after his arrest, and they placed him under suicide watch in the psychiatric unit of Nashua Street Jail, where he was monitored around the clock.
In a second incident, on the night his fiancee broke up with him, Markoff attempted to slice his wrists with a spoon he sharpened to a point using concrete in his cell. He was taken off suicide watch a few days later. In a third incident, on August 14, 2009, the day his wedding had been scheduled to take place, Markoff was found to have stashed medication and was taken to a medical facility.
Death
On August 15, 2010, one year and one day after the date his wedding was to have taken place, Markoff was found dead in his cell at Boston's Nashua Street Jail. The manner of death was later confirmed as suicide. Markoff reportedly wrote "Megan", his former fiancee's name, and "Pocket" (their pet name for each other) in blood on the wall of his cell, and distributed photographs of his fiancee and the couple around the cell. He then used a "primitive scalpel", made from a prison issue pen and a piece of metal pried from a wall outlet, to cut major arteries in his ankles, legs, and neck. After swallowing toilet paper to ensure that he could not be revived, he tightened a plastic bag over his head with gauze.
Markoff's death while in custody raised concerns about the safety of inmates in Massachusetts prisons. The Chairman of the Boston City Council Public Safety Committee, Stephen Murphy, called for an independent investigation of Markoff's death and procedures at the Nashua Street Jail. Murphy asserted that jail officials had a duty of proper care and custody of all inmates and that Markoff should have been watched more closely given his prior suicide attempts.
Adaptations
A television movie adaptation of Markoff's crimes, entitled The Craigslist Killer with Jake McDorman playing Markoff, and Agnes Bruckner as Megan, premiered on Lifetime Network on January 3, 2011, almost five months after Markoff's suicide. The crime and punishement podcast 'Sword and Scale' also aired a two-part special about Markoff's crimes in November 2016.
References
Philip Markoff Wikipedia
(Text) CC BY-SA