Full Name

Peta Gia Wilson




Height

1.78 m




Years active

1995–present




Children

Marlowe Harris




Name

Peta Wilson




Siblings

Rob Wilson




Role

Actress








Born

18 November 1970 (age 52) (

1970-11-18

) Sydney, New South Wales, Australia


Occupation

Actress, model, designer




Known for

Nikita in La Femme Nikita




Partner(s)

Damian Harris (1997–2002)


Parents

Karlene White Wilson, Darcy Wilson




Movies and TV shows

La Femme Nikita, The League of Extraordi, Mercy, Superman Returns, Malibu Shark Attack


Similar People

Roy Dupuis, Alberta Watson, Stephen Norrington, Stuart Townsend, Damian Harris
Interview of Peta Wilson as Mina Harker
Peta Gia Wilson (born 18 November 1970) is an Australian actress, lingerie designer and model. She is best known as Nikita in the television series La Femme Nikita.
Contents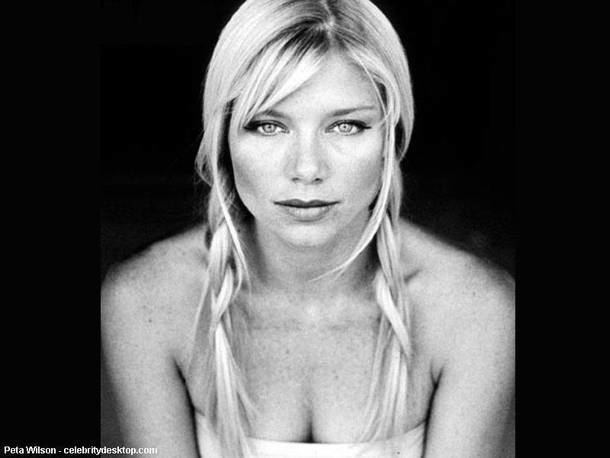 Peta Wilson interviewed by Matteo Ghidoni (2015)
Early life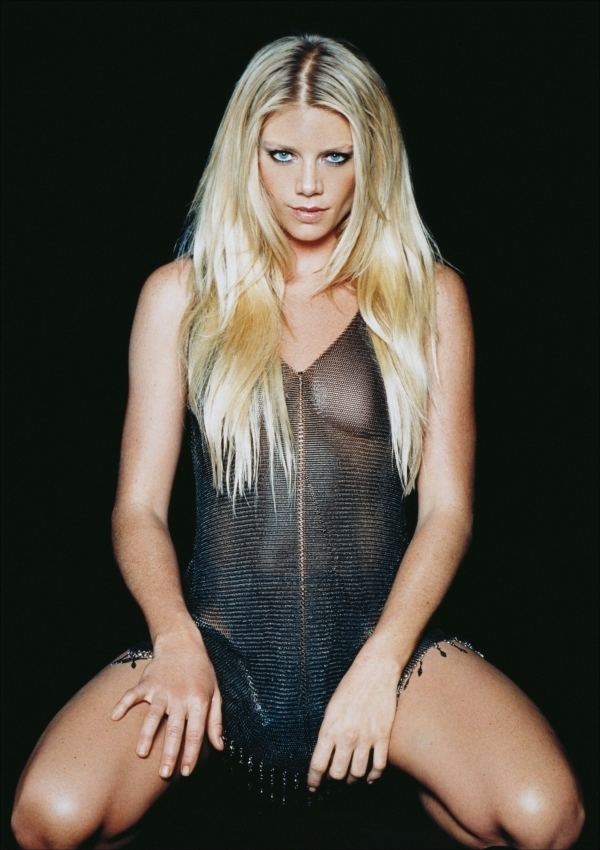 Wilson was born in Sydney on 18 November 1970. She is the daughter of the caterer Karlene White Wilson and Darcy Wilson, a former Warrant Officer in the Australian Army. She spent several years in Papua New Guinea, when her father was stationed there. Her parents' marriage came to an end in 1982.
Career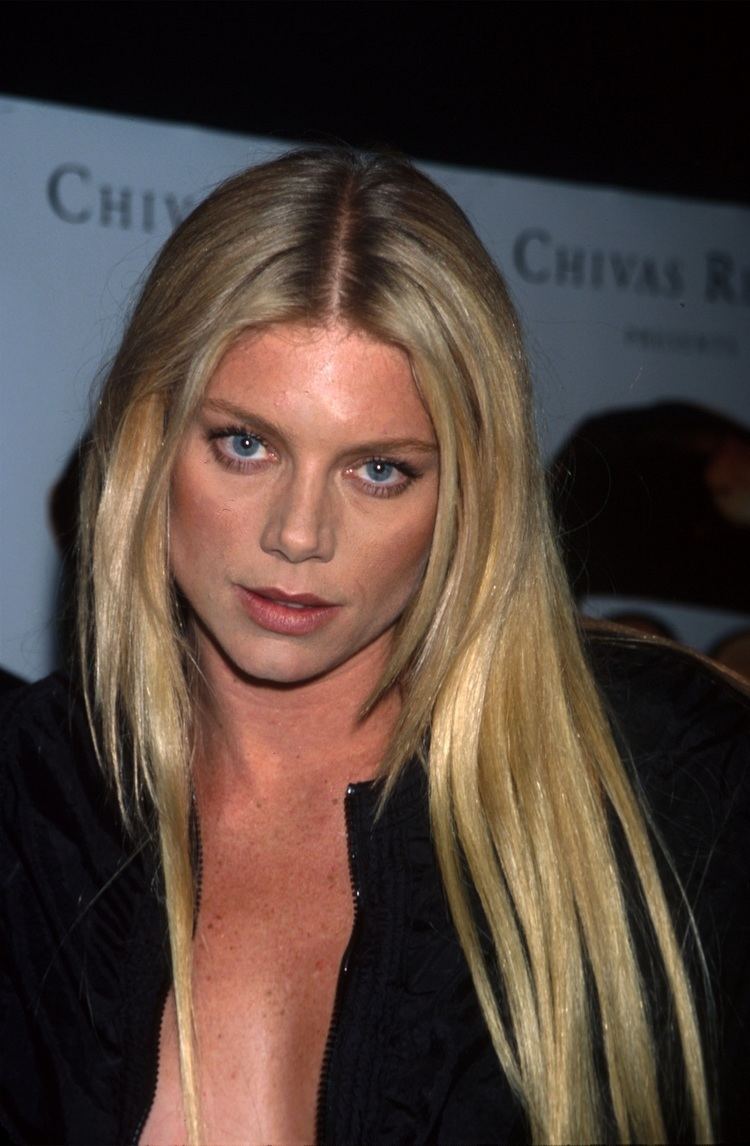 Wilson worked first as a model in Australia and in Europe, before she moved to Los Angeles in 1991 to study acting with Arthur Mendoza at the Actors Circle Theatre and with Tom Waits at the TomKat Repertory Group. After five years of education in acting, Wilson was hired for some small roles in independent films, such as in Naked Jane and in Loser. Then, in 1996, Wilson was preparing to continue her studies at an acting school in New York City, but she decided to audition first for a new television show to be produced for the USA cable TV channel in North America. From a field of just over 200 aspiring actresses who auditioned for the starring role, the new program's producers chose to offer the job to Wilson, and she accepted. This new show was called La Femme Nikita, based on the French action thriller movie Nikita (1990).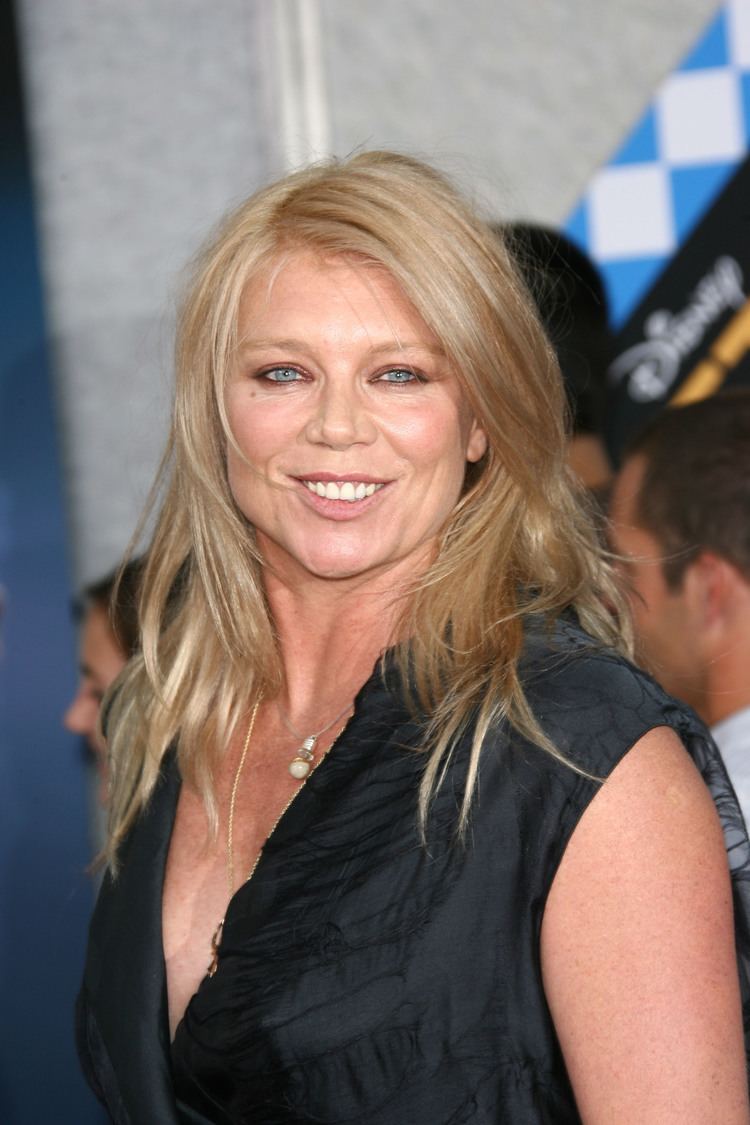 Each episode was one hour long and the series was produced by a combination of Canadian and American companies. The show ran for five years and 96 episodes on the USA network. There were 22 episodes per season for four years, and another eight episodes in its fifth and final TV year. Most of the episodes of La Femme Nikita were filmed in and around the city of Toronto, Ontario. Wilson's co-stars in this TV series were the actors Roy Dupuis, Don Francks, Alberta Watson and Eugene Robert Glazer. For her acting in La Femme Nikita, Wilson was nominated twice for the annual Gemini Award for "Best Performance by An Actress in a Continuing Leading Dramatic Role", though she did not win.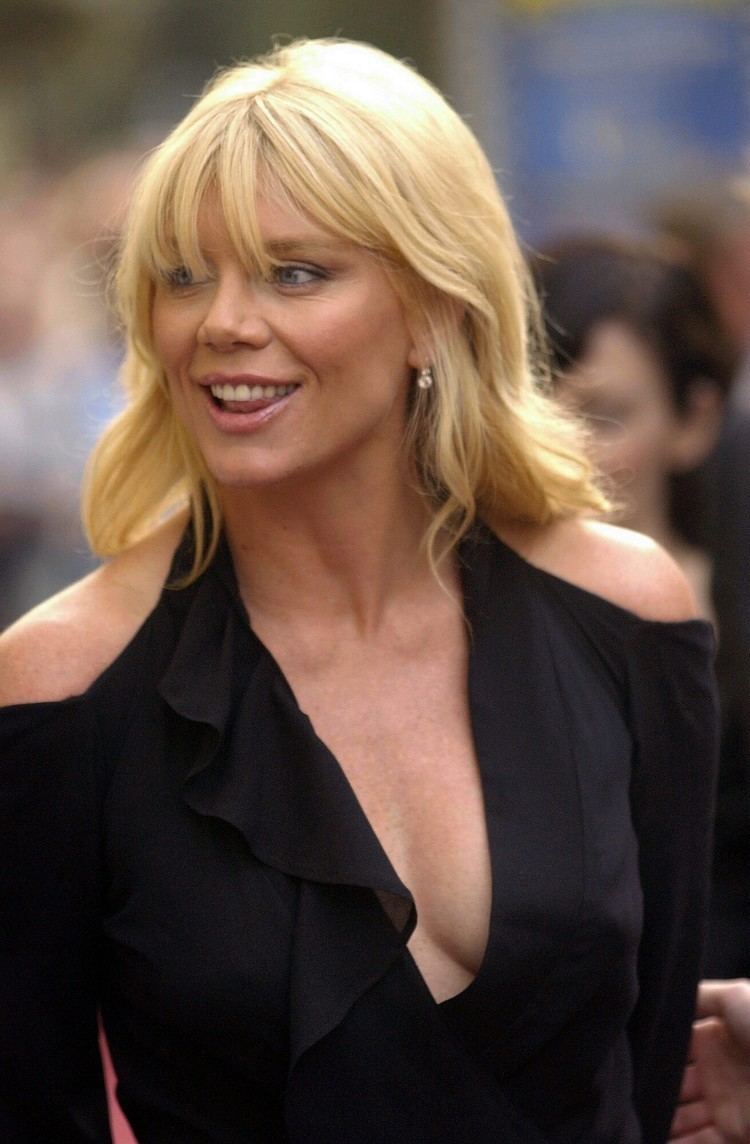 In 2001 Wilson took part in the International Film Festival in Moscow, where she met with Russian president Vladimir Putin, who confessed to being a fan of hers. She portrayed real-life actress Anny Ondra in the television movie Joe and Max (2002). She also starred as the vampire Mina Harker in the 2003 film The League of Extraordinary Gentlemen. During 2006 she appeared on an Australian TV mystery anthology drama Two Twisted and had a small role in the movie Superman Returns as the character "Bobbie-Faye", a spokeswoman for the National Aeronautics and Space Administration of the United States. In 2009 she starred in an Australian independent film Beautiful. She guest starred on CSI: Miami (2010) and The Finder (2012).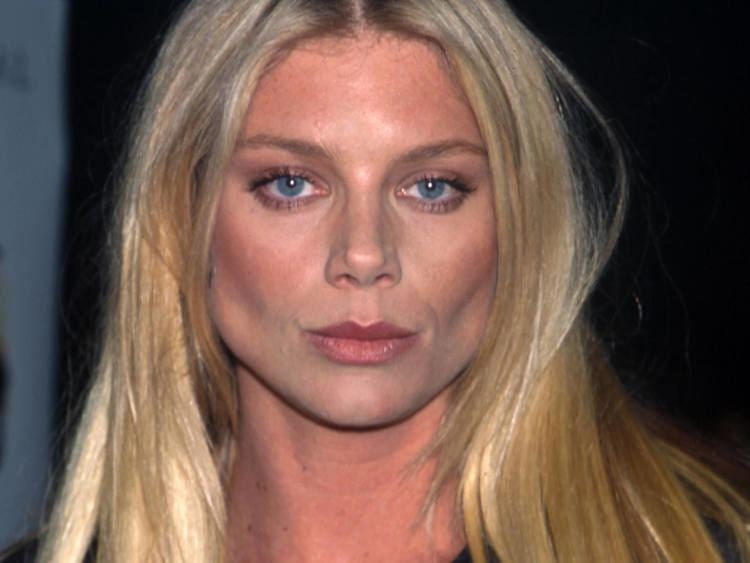 In 2013, she received the Best Actress Award at the Cinerockom International Film Festival for her performance as CIA agent Marla Criswell in a Short film called Liberator.
In 2012, she launched a lingerie label named Wylie Wilson, with a flagship store in Los Angeles, California.
Personal life
Wilson lived with her long-time boyfriend, director Damian Harris, from 1997 until their separation in 2000. Their son, Marlowe Harris-Wilson, was born in February 2000.
Filmography
Actress
2022
Troppo (TV Series)
as
Eve
- Episode #1.6 (2022) - Eve
- Episode #1.5 (2022) - Eve
- Episode #1.4 (2022) - Eve
- Episode #1.3 (2022) - Eve
- Episode #1.2 (2022) - Eve
2015
Dutch Kills
as
Ladye Bishop
2012
Liberator (Short)
as
Marla Criswell
2012
The Finder (TV Series)
as
Pope
- Little Green Men (2012) - Pope
2010
Errand_boy (Short)
as
Genie
2010
CSI: Miami (TV Series)
as
Amanda
- Sudden Death (2010) - Amanda
2009
Malibu Shark Attack (TV Movie)
as
Heather
2008
Gardens of the Night
as
Sarah
2006
Two Twisted (TV Mini Series)
as
Mischa Sparkle
- A Flash Exclusive (2006) - Mischa Sparkle
2006
Superman Returns
as
Bobbie-Faye
2005
Jonny Zero (TV Series)
as
Aly
- Diamonds & Guns (2005) - Aly
- Bounty (2005) - Aly
2004
False Pretenses (TV Movie)
as
Dianne / Dee Dee Martin
2003
The League of Extraordinary Gentlemen
as
Mina Harker
2002
Joe and Max (TV Movie)
as
Anny Ondra
2001
Other People (TV Movie)
as
Harriet Stone
1997
La Femme Nikita (TV Series)
as
Nikita
- A Time for Every Purpose (2001) - Nikita
- Let No Man Put Asunder (2001) - Nikita
- The Evil That Men Do (2001) - Nikita
- The Man Behind the Curtain (2001) - Nikita
- All the World's a Stage (2001) - Nikita
- In Through the Out Door (2001) - Nikita
- A Girl Who Wasn't There (2001) - Nikita
- Deja Vu All Over Again (2001) - Nikita
- Up the Rabbit Hole (2000) - Nikita
- Four Light Years Farther (2000) - Nikita
- Face in the Mirror (2000) - Nikita
- Time Out of Mind (2000) - Nikita
- Toys in the Basement (2000) - Nikita
- Sleeping with the Enemy (2000) - Nikita
- Catch a Falling Star (2000) - Nikita
- Abort, Fail, Retry, Terminate (2000) - Nikita
- Line in the Sand (2000) - Nikita
- Kiss the Past Goodbye (2000) - Nikita
- Hell Hath No Fury (2000) - Nikita
- Time to Be Heroes (2000) - Nikita
- He Came from Four (2000) - Nikita
- Down a Crooked Path (2000) - Nikita
- No One Lives Forever (2000) - Nikita
- Sympathy for the Devil (2000) - Nikita
- Love, Honor and Cherish (2000) - Nikita
- Man in the Middle (2000) - Nikita
- Into the Looking Glass (2000) - Nikita
- View of the Garden (2000) - Nikita
- There Are No Missions (2000) - Nikita
- Getting Out of Reverse (2000) - Nikita
- On Borrowed Time (1999) - Nikita
- Playing with Fire (1999) - Nikita
- Three Eyed Turtle (1999) - Nikita
- Any Means Necessary (1999) - Nikita
- Third Party Ripoff (1999) - Nikita
- All Good Things (1999) - Nikita
- I Remember Paris (1999) - Nikita
- Before I Sleep (1999) - Nikita
- Hand to Hand (1999) - Nikita
- Beyond the Pale (1999) - Nikita
- Threshold of Pain (1999) - Nikita
- Walk on By (1999) - Nikita
- Under the Influence (1999) - Nikita
- Slipping Into Darkness (1999) - Nikita
- Outside the Box (1999) - Nikita
- Cat and Mouse (1999) - Nikita
- Love and Country (1999) - Nikita
- Imitation of Death (1999) - Nikita
- Gates of Hell (1999) - Nikita
- Opening Night Jitters (1999) - Nikita
- Someone Else's Shadow (1999) - Nikita
- Looking for Michael (1999) - Nikita
- End Game (1998) - Nikita
- Adrian's Garden (1998) - Nikita
- In Between (1998) - Nikita
- Last Night (1998) - Nikita
- Off Profile (1998) - Nikita
- Inside Out (1998) - Nikita
- Old Habits (1998) - Nikita
- Fuzzy Logic (1998) - Nikita
- Double Date (1998) - Nikita
- Not Was (1998) - Nikita
- Soul Sacrifice (1998) - Nikita
- Psychic Pilgrim (1998) - Nikita
- First Mission (1998) - Nikita
- Open Heart (1998) - Nikita
- Darkness Visible (1998) - Nikita
- Half Life (1998) - Nikita
- Mandatory Refusal (1998) - Nikita
- New Regime (1998) - Nikita
- Approaching Zero (1998) - Nikita
- Third Person (1998) - Nikita
- Spec Ops (1998) - Nikita
- Hard Landing (1998) - Nikita
- Mercy (1997) - Nikita
- Verdict (1997) - Nikita
- Brainwash (1997) - Nikita
- Voices (1997) - Nikita
- Missing (1997) - Nikita
- War (1997) - Nikita
- Noise (1997) - Nikita
- Obsessed (1997) - Nikita
- Gambit (1997) - Nikita
- Recruit (1997) - Nikita
- Innocent (1997) - Nikita
- Rescue (1997) - Nikita
- Choice (1997) - Nikita
- Gray (1997) - Nikita
- Escape (1997) - Nikita
- Treason (1997) - Nikita
- Love (1997) - Nikita
- Mother (1997) - Nikita
- Charity (1997) - Nikita
- Simone (1997) - Nikita
- Friend (1997) - Nikita
- Nikita (1997) - Nikita
2001
A Girl Thing (TV Movie)
as
Alex
1997
One of Our Own
as
Cpl. Jennifer Vaughn
1997
Oddville, MTV (TV Series)
- Episode dated 16 July 1997 (1997)
1997
Vanishing Point (TV Movie)
as
Motorcycle girl
1996
Strangers (TV Series)
as
Martha
- Going Without (1996) - Martha (as Peta Gia Wilson)
1996
Highlander (TV Series)
as
Inspector
- Promises (1996) - Inspector
1996
Woman Undone (TV Movie)
as
Receptionist
1995
The Sadness of Sex
as
Girl of His Dreams
Thanks
2011
Somewhere Tonight (special thanks)
Self
2014
Cinerockom (TV Series)
as
Self - Best Actress Award Winner
- Hollywood at Beverly Hilton (2014) - Self - Best Actress Award Winner
2005
2005 BAFTA/LA Cunard Britannia Awards (TV Special)
as
Self
2004
The Late Late Show with Craig Kilborn (TV Series)
as
Self
- Jeff Goldblum, Peta Wilson, and Stellastarr* (2004) - Self
2003
Assembling the League (Video documentary)
as
Self - 'Mina Harker'
2003
The Panel (TV Series)
as
Self
- Episode #6.26 (2003) - Self
2003
Comic Book Superheroes Unmasked (TV Movie documentary)
as
Host
1997
Late Night with Conan O'Brien (TV Series)
as
Self - Guest
- Peta Wilson/Julia Sweeney/Macy Gray (2000) - Self - Guest
- Adam Sandler/Peta Wilson/Chris Eigeman (1999) - Self - Guest
- Michael Richards/Peta Wilson/Jamiroquai (1997) - Self - Guest
1999
Live with Kelly and Mark (TV Series)
as
Self
- Episode dated 21 April 1999 (1999) - Self
1998
The Magic Hour (TV Series)
as
Self
- Episode #1.2 (1998) - Self
1997
The Rosie O'Donnell Show (TV Series)
as
Self
- Episode dated 13 March 1998 (1998) - Self
- Episode #1.177 (1997) - Self
1998
Late Show with David Letterman (TV Series)
as
Self
- Episode dated 7 January 1998 (1998) - Self
1997
The 19th Annual CableACE Awards (TV Special)
as
Self
1997
The Tonight Show with Jay Leno (TV Series)
as
Self
- Episode #5.98 (1997) - Self
1997
WWE Raw (TV Series)
as
Self
- Royal Rumble Raw (1997) - Self
References
Peta Wilson Wikipedia
(Text) CC BY-SA