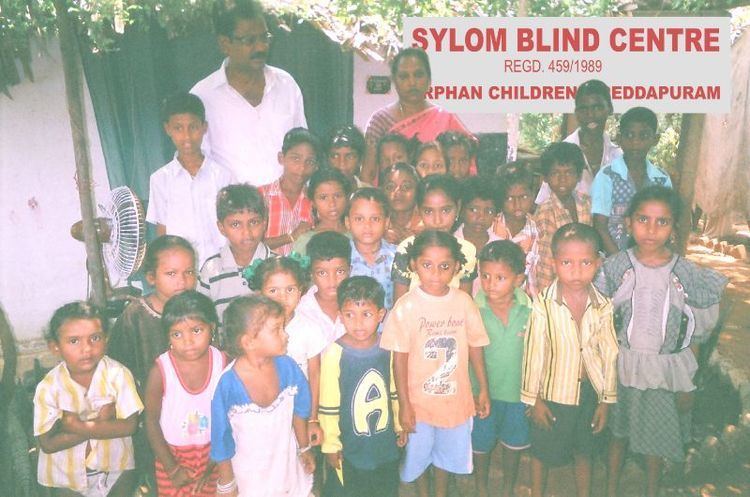 Peddapuram is located at 17.08°N 82.13°E / 17.08; 82.13. It has an average elevation of 35 metres (114 feet)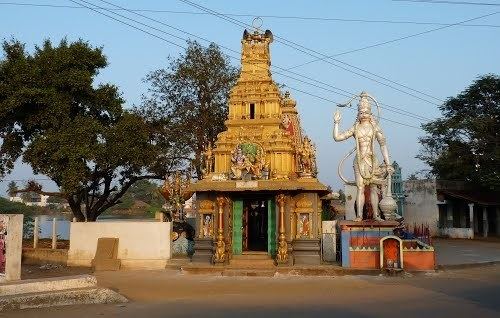 As of 2011 Census of India, the town had a population of 49,477. The total population constitute, 24,334 males, 25,143 females and 4,912 children, in the age group of 0–6 years. The average literacy rate stands at 76.14% with 33,930 literates, higher than the national average of 73.00%.
The town Peddapuram is founded by Maharaja Vatsavai Pedda Pathrudu. For 300 years the estate of Peddapuram was ruled by Vatsavai Jagapathi Maharaja's . The dynasty was started by Sri Raja Vatsavai Chathurbhuja Thimma Jagapathi Bahadhur . The fort of Peddapuram was built by him. He ruled the estate from 1555 to 1607. After his demise, his son Raya Jagapathi followed by his children Timma Jagapathi and Balabhadra Jagapathi ruled the Peddapuram Estate. From 1791 to 1804 the estate was ruled by Sri Vatsavai Raya Jagapathi. One of the princes of this dynasty was separated from here and started ruling an independent kingdom named as Kottam estate, and their generation never came back—they settled there—and they ruled until the end of the princely states.
By the time of 1785 the Peddapuram Estate extended from Thotapalli to Nagaram encompassing 585 villages and towns. During the British rule, Sri Raya Jagapathi was chosen to take over the estate in 1802. After Sri Raya Jagapathi's death, the three wives, Lakshmi Narasayyamma, Buchi Seethayyamma and Buchi Bangarayyamma, ruled the estate in succession. Raya Jaggapathi's widow Buchi Seethayyamma, ruled from 1828-1835. She founded two trusts for the poor, one in Peddapuram and another in Kathipudi. Even today the poor are fed for free twice a day.
With no heir, the estate was briefly ruled by Sri Suryanarayan Jagapathi Bahadhur until 1847, when it was taken over completely by the British East India Company and made the town a revenue division and built the Munsif court.
The Vatsavai Maharajas patronized poets such as Enugula Lakshmana Kavi and Vedula Satyanarayana Sastry .
Pandavula Metta is located in Peddapuram and has a mythical history. You can find some ancient caves with the supposed footprints of Bhima (Pandavas). For more details on the history of Pandavula Metta visit the link: test
Peddapuram municipality was established in 1915 and became the second oldest municipality after Bheemunipatnam in Andhra Pradesh. Initially the British appointed Sri V. K. Ananthakrishna Aiyar followed by Sri Abhinava Patnayak and Sri Pingali Krishnarao. Sri Goli Pedda Kondayya was the first one direct elected as Chairman of the municipality.
The first school was established here in Peddapuram in 1891 by the Andhra Evangelical Lutheran Church Society which also had boarding facilities. Among the eminent personalities who studied in this school include Archbishop Marampudi Joji and M. Victor Paul.
The primary and secondary school education is imparted by government, aided and private schools, under the School Education Department of the state. The medium of instruction followed by different schools are English, Telugu.
An Agricultural Research Station which does Research on Ragi and Tapioca and is affiliated to Acharya N. G. Ranga Agricultural University. Shri Veerraju High School is one of the oldest school which is imparting Elementary and High school education to many students without any profit motive. S.R.V.B.S.J.B. M.R. College, considered a very prestigious college, was established in 1967 by Shri S.B.P.B.K.Satyanarayana Rao, then Zilla Parishad chairman as the founder president in memory of Maharani of Peddapuram Samsthanam Shrimathi Raja Vatsavayi Butchi Sithayamma Jagapathi Bahadhur.
In order to provide good quality modern education to the talented children predominantly from the rural areas, without regard to their family socio-economic conditions, the Government of India established Navodaya Vidyalayas, on an average, one in each district of the country during the 7th Five Year Plan period and Peddapuram was selected to establish Navodaya Vidyalaya. Jawahar Navodaya Vidyalaya.
Vatsavai Zamindars
Anjali Devi (Telugu actress)
Sowcar Janaki (Telugu actress)
Easwari Rao (Telugu actress)