Country

India




Language spoken

Telugu




State

Andhra Pradesh





Area

18.88 km2


District

Visakhapatnam









University

Anil Neerukonda Institute of Technology and Sciences



Map of Bheemunipatnam
Bheemunipatnam (also known as Bheemili) is a neighborhood of Visakhapatnam in the Indian state of Andhra Pradesh. The municipality was merged with Gvmc
Contents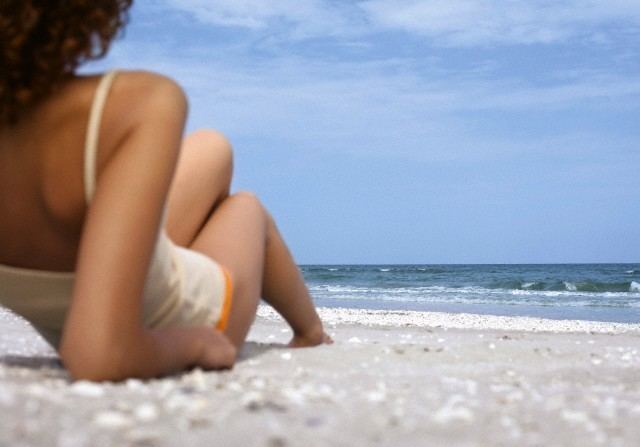 (file :transportation every day city bus operated by apsrtc from vizag complex and Railway Station and gajuwaka, simhachalam 999,900k,955etc)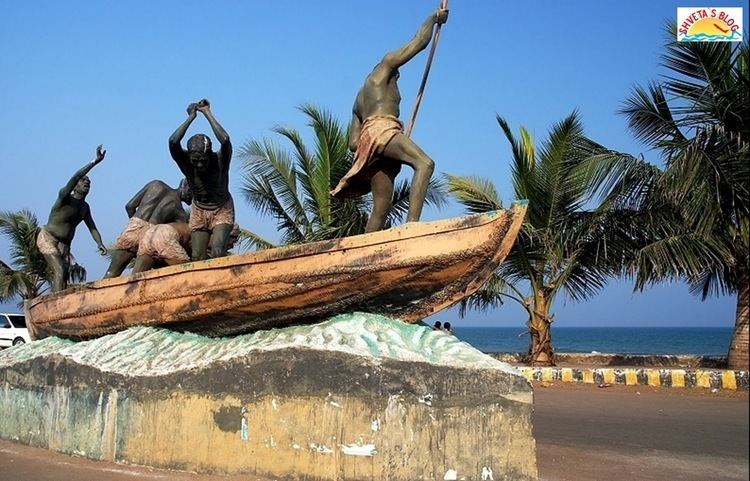 Bheemunipatnam left devastated after cyclone hudhud
Sunrise at bheemunipatnam
Buddhism
Historical evidences of Buddhist Culture have been noticed at Bheemunipatnam dating back to 3rd century BCE on the hillock Pavurallakonda (also known as Narsimhaswami konda locally) in the town. Buddhist remains were found during the excavations here along with Relic caskets. Both the schools of Buddhism Hinayana and Mahayana were propagated in this land and also to the far east lands from the port of River Gosthani. See pavurallakonda page for more details.
Narasimha temple
There is a Hindu temple dedicated to Lord Narasimha on the eastern side of Pavurallakonda facing the sea. As per the historical evidences the temple is constructed around 14th century by Mindi Kings. There are two more temples in the town of Bhimili, which date back to the times of Chola's as Bheemeswaralayam and Choleswaralayam.
Dutch settlements
Known to the Dutch as Bimilipatnam, Bheemunipatnam was one among the major Dutch settlements of the Dutch Coromandel coast in the 17th century. There are remnants of the Dutch East India Company trading post when the town was a port. The town contains one of the oldest Christian cemeteries on the coast. Bhimili also had a currency mint during the times of Dutch.
East India Company
The British East India Company made Bheemunipatnam their main trading base of the east coast. The Bhimili port used to operate passenger vessels to Madras and Calcutta during the British Raj. The big clock tower in the town was built by British.
Geography
Bheemunipatnam is located at 17.53N 83.26E. It has an average elevation of 51 meters (170 feet).
Demographics
According to Imperial Gazetteer of India, Bimlipatam tahsil had an area of 207 square miles (540 km2) with 117 villages. The population in 1901 was 126,354 compared with 114,834 in 1891. It was entirely Zamindari land belonging to the Vizianagram estate.
As of 2001 India census, Bheemunipatnam had a population of 44,156. Males constitute 49% of the population and females 51%. Bheemunipatnam has an average literacy rate of 60%, higher than the national average of 59.5%; with male literacy of 67% and female literacy of 54%. 11% of the population is under 6 years of age.
Landmarks
There is an old Church dated back to 1850s called "The Red Church". Another church, 'The Andhra Baptist' has a rich history of more than 130 years. The lighthouse dated to 1868 was built during Dutch settlement on the shores of Bheemili Beach. Some of the Buddhist sites are Bojjannakonda, Bavikonda, Lingalakonda, Pavurallakonda, Salihundam and Thotlakonda.
Education
The primary and secondary school education is imparted by government, aided and private schools, under the School Education Department of the state. The medium of instruction followed by different schools are English, Telugu. | list of schools in Bhimili :
1.ameya world school 2.St.ann's aided high school 3.CBM aided high school 4.The Sun School 5.St.ann's aided primary School 6.St.ann's Englishmedium school 7.Govt.high school 8.Pandit Nehru municipal high school 9.Potti sriramulu municipal high school 10.CBM English medium school 11.CBM aided elementary school 12.Pandit Nehru municipal elementary school 13.Janshi laxmi bai municipal upper primary school 14.Andhra Pradesh residencial school
References
Bheemunipatnam Wikipedia
(Text) CC BY-SA