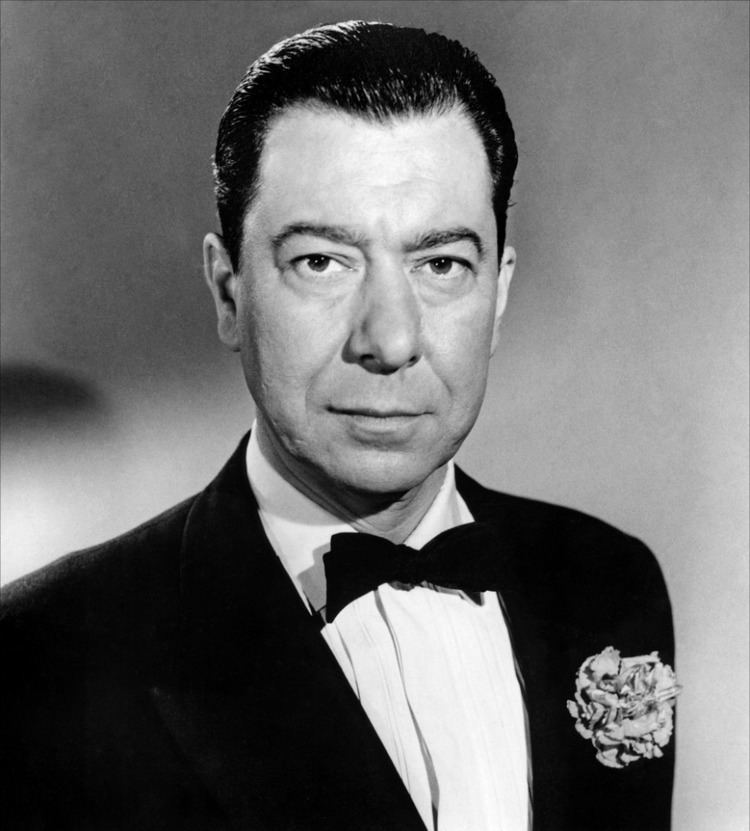 Meurisse was born in Dunkirk, on the north-east coast of France, but grew up on the island of Corsica, to where his bank manager father had been transferred when Meurisse was a small child. After leaving school he moved to Aix-en-Provence, where he became a solicitor's clerk. His passion was for the stage, and he obtained evening work in the chorus of music hall revues.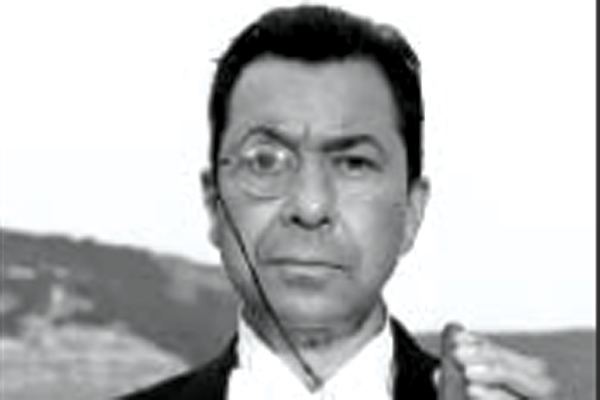 In 1936, Meurisse moved to Paris, where he found work in musical theatres and nightclubs and appeared with performers such as Marie Dubas. He specialised in taking cheerful, upbeat songs and singing them in a comically downbeat, lugubrious fashion.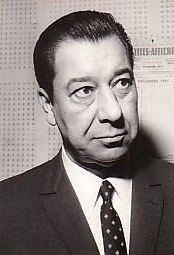 In 1939, Meurisse met Edith Piaf, and the two became lovers for two years. Piaf however did not see a future for Meurisse as a singer, and encouraged him to try his hand at acting instead.
Meurisse's first screen role came in Vingt-quatre heures de perm, filmed in 1940 but not released until 1945. Ne bougez plus (1941) was the first of his films to be released. Thereafter his acting services were always in demand (in 1948 for example he was credited in no fewer than seven films). Meurisse played a wide range of roles, from gangsters (Macadam, Impasse des Deux-Anges) and policemen (Inspecteur Sergil, Le Dessous des cartes) to comedy (the Monocle films) and historical (La Castiglione, L'Affaire des poisons). The quality of the films was variable, but Meurisse's versatility meant that his performance was often considered the best part of an otherwise mediocre effort.
Meurisse's most famous role was that of Michel Delasalle in Henri-Georges Clouzot's 1955 thriller Les Diaboliques, with Simone Signoret and Véra Clouzot. In a thoroughly unsympathetic part, Meurisse was compelling and the film, with its dark, claustrophobic atmosphere and celebrated twist ending, became an international success. It was among the earliest foreign-language films to be widely distributed in English-speaking markets and remains the film for which Meurisse is best known.
Other notable films in which Meurisse appeared include Julien Duvivier's inquisitorial and oppressive Marie-Octobre (1959), Jean Renoir's Le Dejeuner sur l'herbe (1959), Clouzot's courtroom drama La Vérité (1960 film) (1960) and crime thriller Le deuxième souffle (1966). Meurisse made three appearances as Commandant Théobald Dromard aka "The Monocle" in the Eurospy comedies Le monocle noir (1961), L'oeil du monocle (1962) and Le monocle rit jaune (1964). The 1969 film L'Armée des ombres, in which Meurisse had a leading role, was released on DVD, under the title Army of Shadows, in the UK and US in 2006, to critical acclaim.
Meurisse appeared in many stage productions, from Marcel Achard and Jean Anouilh to Shakespeare and George Bernard Shaw. In the mid-1950s he was a sociétaire of the Comédie-Française.
Meurisse married three times, to Michèle Alfa (1942, divorced), Micheline Cheirel (1951, divorced; she was previously married to British actor John Loder) and Micheline Gary (1960 to his death).
Meurisse was taken ill following a performance at the Théâtre Hébertot in Paris, and died on 19 January 1979 of an asthma-related heart attack, aged 66.