President

Jimmy Carter


Succeeded by

Moon Landrieu


Name

Patricia Harris





President

Jimmy Carter


Party

Democratic Party


Preceded by

Carla A. Hills




Resigned

September 10, 1979







Preceded by

Joseph A. Califano, Jr.




Role

Former United States Secretary of Housing and Urban Development


Died

March 23, 1985, Washington, D.C., United States




Previous office

United States Secretary of Housing and Urban Development (1977–1979)




Education

George Washington University, George Washington University Law School, University of Chicago, Howard University


Similar People

Jimmy Carter, Sylvia Mathews Burwell, Kathleen Sebelius, Mike Leavitt, Ginni Rometty




Succeeded by

Richard S. Schweiker



Unlearned history ep 2 patricia roberts harris
Patricia Roberts Harris (May 31, 1924 – March 23, 1985) served in the American administration of President Jimmy Carter as United States Secretary of Housing and Urban Development, and United States Secretary of Health, Education, and Welfare (which was renamed the Secretary of Health and Human Services during her tenure). She was the first African American woman to serve in the United States Cabinet, and the first to enter the line of succession to the Presidency. She previously served as United States Ambassador to Luxembourg under President Lyndon B. Johnson, and was the first African-American woman to represent the United States as an ambassador.
Contents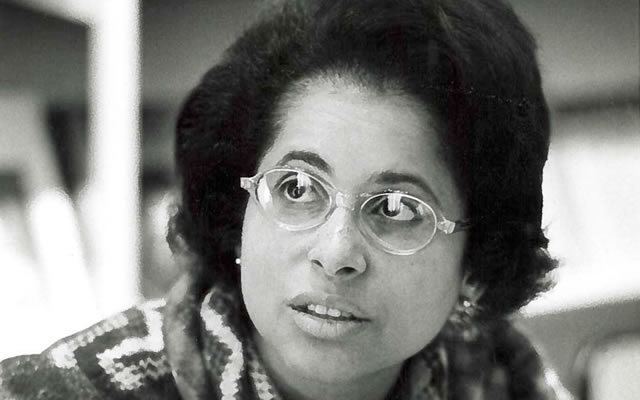 Early life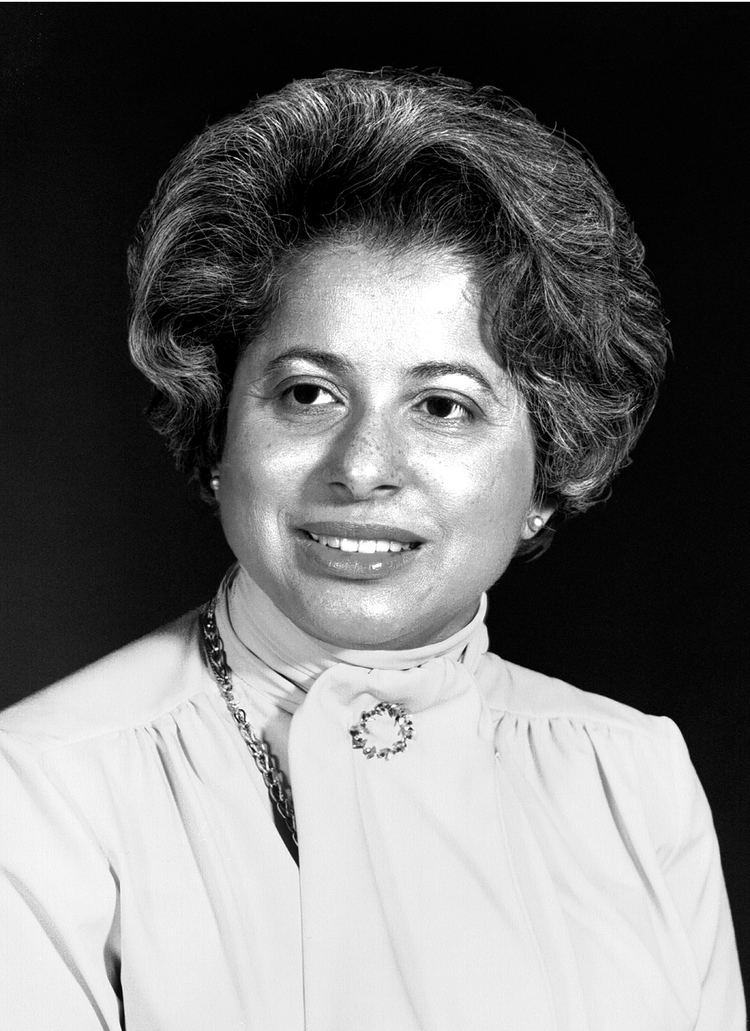 Roberts was born on May 31, 1924, in Mattoon, Illinois, the daughter of railroad dining car waiter Bert Fitzgerald Roberts and Hildren Brodie (née Johnson). She graduated summa cum laude from Howard University in 1945. While at Howard, she was elected Phi Beta Kappa and served as Vice Chairman of the Howard University chapter of the NAACP. In 1943, she participated in one of the nation's first lunch counter sit-ins. There she met William Beasley Harris, a member of the Howard law faculty; they were married on September 1, 1955. She did postgraduate work in industrial relations at the University of Chicago from 1946 to 1949 and at American University in 1949.
She worked as the Assistant Director of the American Council on Human Rights until 1953. She was the first national executive director of Delta Sigma Theta Sorority, of which she was a member. Roberts received her J.D. from the George Washington University National Law Center in 1960, ranking number one out of a class of 94 students.
Career
Harris worked briefly for the U.S. Department of Justice before returning to Howard University in 1961 as an associate dean of students and law lecturer at Howard's law school. In 1963 she was elevated to a full professorship, and she was named Dean of Howard University's School of Law in 1969, which was another first for a black woman. She resigned a month later as Dean of Howard University's School of Law when Howard University President James E. Cheek refused to support her strong stand against student protests.
Her first position with the U.S. government was in 1960 as an attorney in the appeals and research section of the criminal division of the Department of Justice. There she met and struck up a friendship with Robert Kennedy, the new attorney general. In 1963, President John F. Kennedy appointed her co-chairman of the National Women's Committee for Civil Rights.
In 1964, Harris was elected a delegate to the Democratic National Convention from the District of Columbia. She worked in Lyndon Johnson's presidential campaign and seconded his nomination at the 1964 Democratic Convention. Soon after his victory, President Johnson appointed her Ambassador to Luxembourg from 1965 to 1967. She was the first African American woman named as an American envoy. She said, "I feel deeply proud and grateful this President chose me to knock down this barrier, but also a little sad about being the 'first Negro woman' because it implies we were not considered before." Following her service as Dean of Howard's School of Law from 1969 to 1972, she joined Fried, Frank, Harris, Shriver & Jacobson, one of Washington, D.C.'s most prestigious law firms.
In 1971, Harris was named to the board of directors of IBM. In addition she served on the boards of Scott Paper Co. and Chase Manhattan Bank.
She continued making an impact on the Democratic Party when, in 1972, she was appointed chairman of the credentials committee and a member-at-large of the Democratic National Committee in 1973. A testimony to her effectiveness and her commitment to excellence came when President Jimmy Carter appointed her to two cabinet-level posts during his administration.
Harris was appointed to the cabinet of President Jimmy Carter when he took office in 1977. At her confirmation hearing, Senator William Proxmire questioned whether Harris came from a background of too much wealth and power to be an effective Secretary of Housing and Urban Development. Harris responded "I am a black woman, the daughter of a Pullman (railroad) car waiter. I am a black woman who even eight years ago could not buy a house in parts of the District of Columbia. I didn't start out as a member of a prestigious law firm, but as a woman who needed a scholarship to go to school. If you think I have forgotten that, you are wrong." Once confirmed, Harris became the first African American woman to enter the Presidential line of succession, at number 13. Between 1977 and 1979 she served as Secretary of Housing and Urban Development (HUD), and in 1979, she became Secretary of Health, Education, and Welfare, the largest Cabinet agency.
After the Department of Education Organization Act came into force on May 4, 1980, the educations functions of the Department of Health, Education and Welfare were transferred to the Department of Education. Harris remained as Secretary of the renamed Department of Health and Human Services until Carter left office in 1981. Because the department had merely changed names, as opposed to disbanding with new department being created, she did not face Senate confirmation again after the change.
Harris unsuccessfully ran for Mayor of Washington, D.C. in 1982, losing the September 14 primary election to incumbent mayor Marion Barry. That year, she was appointed a full-time professor at the George Washington National Law Center, a position she served in until her death from breast cancer at age 60 on March 23, 1985. She was interred at the Rock Creek Cemetery in Washington, D.C.
References
Patricia Roberts Harris Wikipedia
(Text) CC BY-SA