Years active

2011–present




Born

February 2, 1993 (age 27) (

1993-02-02

)

Albums

My Zone, Blockbuster, Welcome 2 Bastarz, Blooming Period
[Fancam] P.O of Block B(블락비 피오) Toy @M COUNTDOWN_160421 EP.22
Pyo Ji-hoon (born February 2, 1993), better known by his stage name P. O, is a South Korean rapper. He is a member of the South Korean boy group Block B and its sub-unit Bastarz.
Contents
Early life and education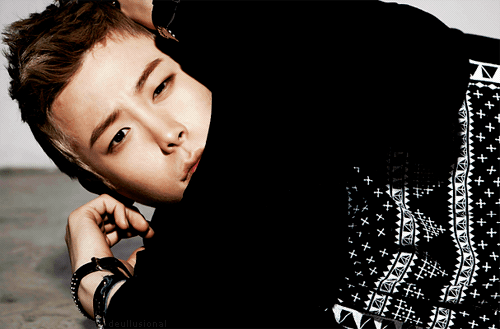 P.O was born Pyo Ji-hoon on February 2, 1993 in Seoul, South Korea. He attended Hanlim Multi Art School.
Pre-debut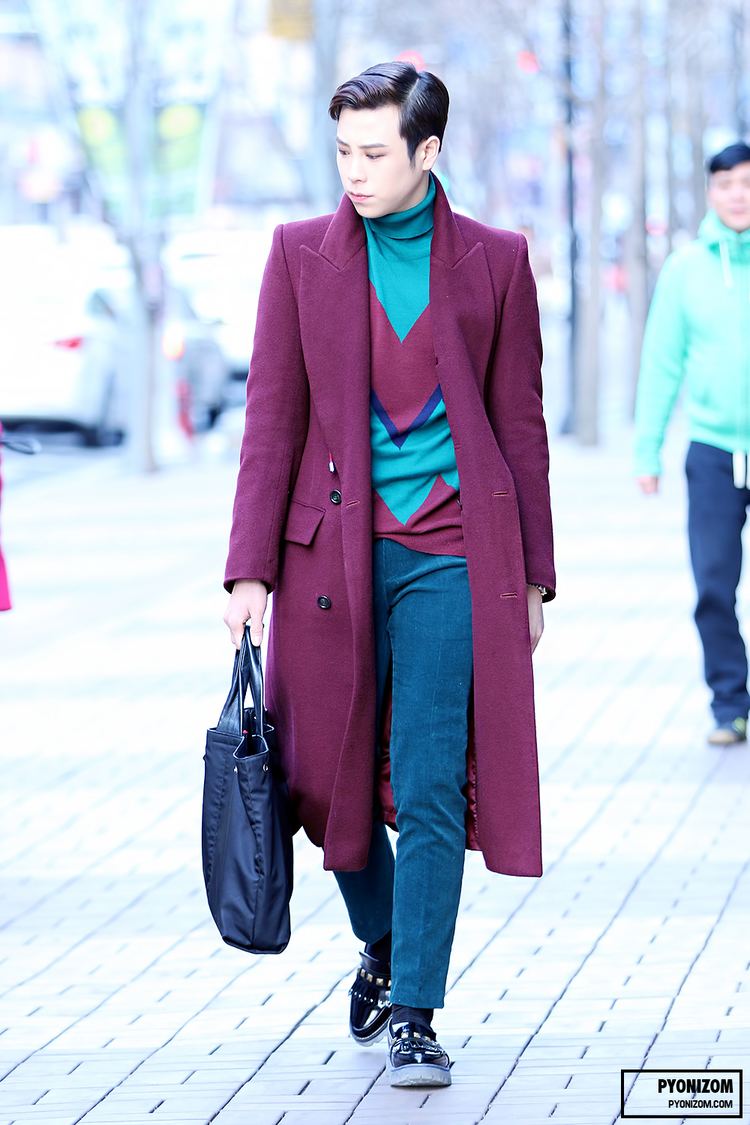 It was reported that P.O was not chosen as a Block B member because he failed his first Block B audition. A year later, P.O auditioned once more after more training and losing 10 kg, which led him to Block B's final line-up.
2011–2012: Debut and hospitalization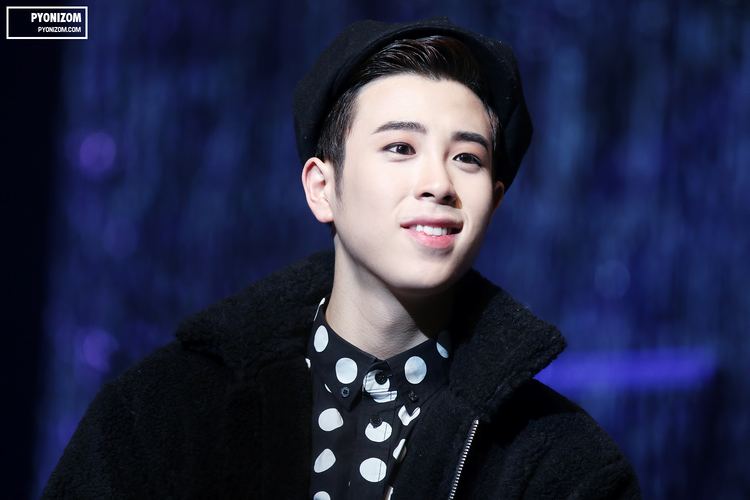 P.O debuted with Block B in April 2011. In February 2012, the band received heavy criticism for their disrespectful behavior during an interview in Thailand, particularly jokes regarding about the previous year's flooding disaster. P.O reportedly fainted and was hospitalized for shock on February 24, after learning of a petition calling for the members to apologize by committing suicide.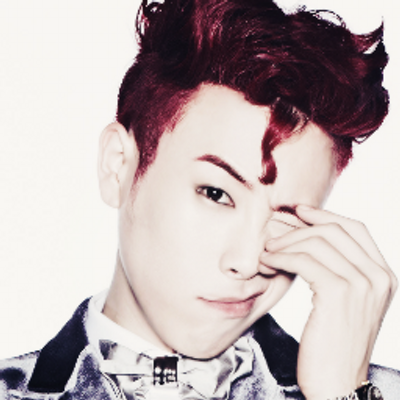 To show his gratitude to BBC (Block B Club), Block B's official fanbase, P.O released a song written especially for them. "Dear My Wife" was released into his cyworld on September 25, featuring Winner's Mino.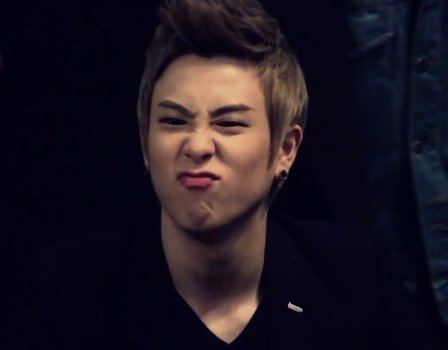 Along with fellow Block B member, Zico, they both were chosen as MCs for SBS MTV's The Show. During a November 2012 episode of Weekly Idol, P.O stated that he came from a wealthy family background, explaining that his father runs a duty-free store.
2013–2014: Bigboi is Ready 2 Showtime and collaborations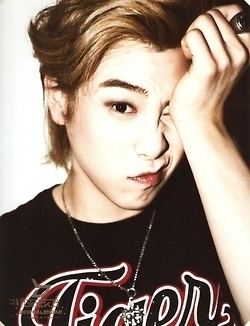 On March 9, P.O released the first song "Amino Acid" from his Mixtape Bigboi is Ready 2 Showtime, featuring Winner's Mino. He continued releasing songs each day until March 21. Rookie girl group Delight featured P.O in their song "Mega-Yak". In September 2013, P.O starred in Kye Bum-zu's "Something Special" music video alongside Hello Venus's Yoon-jo.
In 2014, P.O was featured in the digital single "It's not a Big Deal" by V.O.S's Kim Kyung Rok, released January 6. P.O also co-wrote the lyrics for the title track of the SBS drama Secret Door, which was performed by Block B and released September 22.
2015: Bastarz
On April 5, it was announced that P.O would participate in Block B's first sub-unit, Bastarz, along with members U-Kwon and B-Bomb. The sub-unit's album was released April 13, along with a video for the title track, "Conduct Zero," and it debuted at #3 on the Gaon album chart.
P.O was significantly involved with the creation of the Bastarz album, receiving a lyrics credit for "Conduct Zero," sole lyrics credit and a composition credit for "Charlie Chaplin," a lyrics credit for "Thief," and a lyrics and composition credit for "Sue Me," which he performed along with the rapper Incredivle.
On May 23, P.O appeared with fellow Block B member Taeil on the KBS show Immortal Songs 2, where they performed a remake of the song "I Don't Know Why" by Kim Soo-chul. P.O featured in Kye Bum Zu's "Give It 2 U," which was released in late July.
Bastarz released a Japanese version of "Conduct Zero" in October; the CD single containing the song reached #20 on the Oricon weekly chart.
2016: Theatrical debut and Bastarz comeback
In February, P.O appeared in the theatrical play Superman.com, which he also helped write and produce as part of a new theatrical troupe, Extreme Boys (극단 소년).
In October, Block B announced that the Bastarz sub-unit would be having a comeback featuring a lead single composed by P.O, which was released October 24. The sub-unit's second mini-album, Welcome to BASTARZ, was released October 31; P.O received lyrics credits for all five songs on the album, and composition credits for three.
Also in October, the OnStyle network announced that P.O and fellow Block B member U-Kwon would be on the new show Lipstick Prince. The first season aired from December 1, 2016, to February 16, 2017.
2017: Insolent Housemates, Strange Restaurant, and more Lipstick Prince
P.O was cast in Insolent Housemates, a special variety show broadcast on MBC for the Korean New Year in three episodes from January 26 to January 27, 2017. In the course of The Show, two women, trot singer Hong Jin-young and comedian Kim Shin Young, moved into P.O's house. The show ranked #1 among New Year's specials. In March it was reported that the show would be picked up and aired as a series, and that P.O, Hong, and Kim would be among the cast members.
In addition, P.O was cast as an MC for the cooking variety show Strange Restaurant, which premiered on the O'live television channel March 13. P.O hosts the show, in which guests attempt to cook dishes they have ordered, along with Kim Jong-min, Kim Yong-man, and Seo Jang-hoon.
P.O also is scheduled to appear in the second season of Lipstick Prince, which is slated to premiere March 30.
Songs
YESTERDAY2017
HERHER · 2014
Very GoodVery Good · 2013

References
P. O Wikipedia
(Text) CC BY-SA