Final episode date

4 April 2012




Starring

Chad Michael MurrayJames LaffertyHilarie BurtonBethany Joy LenzPaul JohanssonSophia BushBarry CorbinCraig ShefferMoira KellyBarbara Alyn Woodsand others

Narrated by

Seasons 1–6:Chad Michael MurraySeason 7; episodes 1–12:Paul JohanssonSeason 8:

Bethany Joy Lenz

Theme music composer

Seasons 1–4:Gavin DeGrawSeason 8:Various artists

Cast




Profiles



One Tree Hill is an American television drama series created by Mark Schwahn, which premiered on September 23, 2003 on The WB. After the series' third season, The WB merged with UPN to form The CW, and since September 27, 2006, the network has been the official broadcaster of the series in the United States. The show is set in the fictional town of Tree Hill in North Carolina and originally follows the lives of two half-brothers, Lucas Scott (Chad Michael Murray) and Nathan Scott (James Lafferty), who compete for positions on their school's basketball team, and the drama that ensues from the brothers' romances.
Contents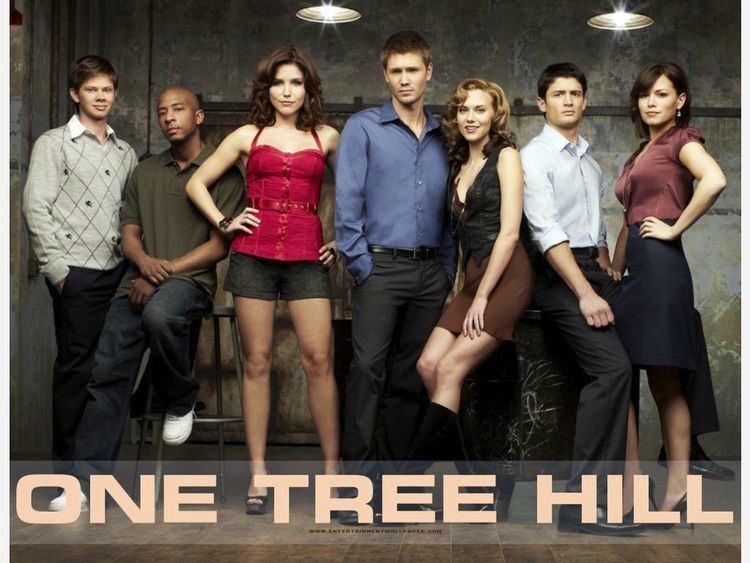 Most of the filming took place in and around Wilmington, North Carolina. Many of the scenes were shot near the battleship USS North Carolina and on the University of North Carolina Wilmington campus. The first four seasons of the show focus on the main characters' lives through their high school years. With the beginning of the fifth season, Schwahn advanced the timeline by four years to show their lives after college, and he made it jump a further fourteen months from the end of the sixth to the start of the seventh season. The opening credits were originally accompanied by the song "I Don't Want to Be" by Gavin DeGraw. The theme was removed from the opening in the fifth season; Schwahn said that this was to lower production costs, to add more time for the storyline, and because he felt that the song was more representative of the core characters' adolescent past than their present maturity. The credits then consisted only of the title written on a black background. The theme was restored for season 8, in response to audience demand, and was sung by different artists each week.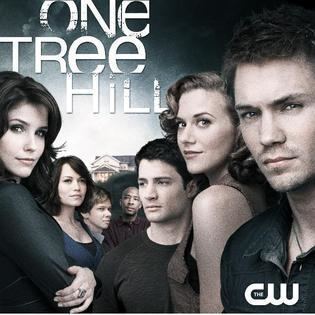 The series premiered to 2.5 million viewers and rose to 3.3 million in its second week, becoming one of only three shows to rise in their second episode during the 2003–2004 television season. Season one went on to average 3.5 million viewers, and the second season was the highest rated in the series, averaging 4.3 million viewers weekly and a 1.9 Adults 18–49 rating. The series received numerous award nominations, winning two Teen Choice Awards. The show is notable for being one of the rare occasions for a teen drama where no episodes dipped below one million viewes and suffered flagging ratings in later seasons.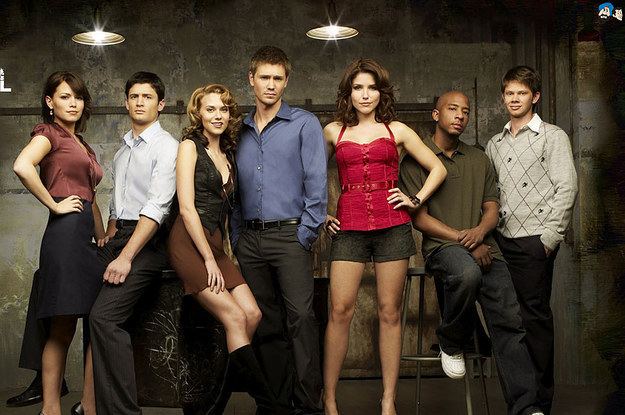 On May 12, 2009, it was confirmed that Murray and Hilarie Burton had declined to return for the seventh season, although accounts of what transpired vary. Their characters (Lucas and Peyton) had been two of the five main protagonists, and had provided one of its central love stories, throughout the show. On May 17, 2011, The CW renewed One Tree Hill for a ninth and final season, placing an order for 13 episodes. Bethany Joy Lenz (Haley) and Sophia Bush (Brooke) were signed as full-time regulars for one final season, and Lafferty appeared as a part-time regular. Murray returned for a special appearance during the final season, which premiered on January 11, 2012. The show is the fourth longest running series on The CW network, or the networks that came together to make it up (The WB and UPN), only behind Smallville, Supernatural, and 7th Heaven. The series concluded on April 4, 2012.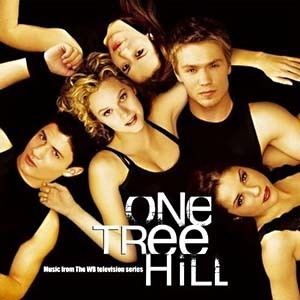 One tree hill always forever part 1 3
Plot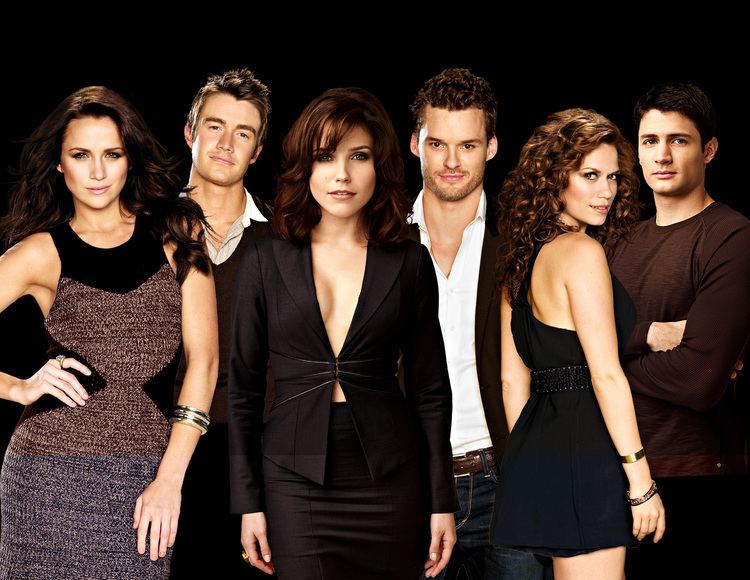 The main storyline in the early seasons is the relationship between two half-brothers, Lucas and Nathan Scott, who start out as enemies but bond as the show progresses. In the pilot episode, Lucas obtains a place in the Tree Hill Ravens (the high school basketball team) with the help of his uncle Keith. Nathan, the head of the team, takes a dislike to Lucas, and this becomes the basis of their rivalry. Lucas's romantic interest in Nathan's girlfriend Peyton Sawyer also strengthens their feud. Peyton's best friend Brooke Davis tries to date Lucas, and Nathan attempts to date Lucas's best friend Haley James. The story of Lucas and Nathan's father Dan Scott is occasionally explored through flashbacks, which show his relationships with Karen Roe, Lucas's mother, and Deb Scott, Nathan's mother, and how he ended up with one woman rather than the other. He had a high school romance with Karen, resulting in Lucas's birth, but he refused to claim Lucas as his son. Leaving Karen, he married Deb, and the couple bore Nathan. Seventeen years later, Deb begins a strong friendship and partnership with Karen against Dan's will. In later seasons of the show, the parents are seen less often. Karen dates her college professor Andy Hargrove.
The first season deals with the first half of the main teenage characters' junior year. The focus is on the rivalry between Lucas and Nathan during the state basketball championship. Other major storylines are Nathan and Haley's developing relationship, the Peyton-Lucas-Brooke love triangle and the love quadrangle involving Lucas and Nathan's parents.
The second season focuses on the second half of the characters' junior year and sets aside basketball and explores new romances. Lucas dates Anna Taggaro, Jake Jagielski dates Peyton, and there is a love triangle between Felix Taggaro, Brooke and Mouth McFadden. This season also shows the disintegration of Nathan and Haley's relationship because of Chris Keller, and the repercussions – especially for Lucas – of Dan's hypertrophic cardiomyopathy, an inherited disease. Peyton deals with drug problems and the return of her biological mother and Karen starts the Tric club and begins a relationship with her school teacher Andy Hargrove. A troubled Deb struggles with a drug addiction.
The third season focuses on the characters' first half of their senior year, and also has the return of basketball. It features the arrival of Rachel Gatina, who brings conflict to the romance between Brooke and Lucas when she sets out to date Lucas. Peyton deals with the return of her mom, and tries to get to know her when she finds out she is dying from cancer. Jake and Peyton's relationship draws to a close and Peyton's romantic feelings for Lucas resurface later in the season. Chris Keller returns and helps Nathan and Haley reunite, also causing damage between Brooke and Lucas. The later of the season sees Nathan and Haley plan their wedding. A major subplot consists of Dan's efforts to solve the murder attempt that was made against him during the previous season's cliffhanger. A major episode ("With Tired Eyes, Tired Minds, Tired Souls, We Slept") involves most of the main cast in a hostage situation at Tree Hill High and culminates in Peyton getting shot in the leg, Jimmy Edwards committing suicide and Dan murdering Keith. At the end of the season finale after Nathan and Haley renew their vows he, Rachel, and Cooper are fighting for their lives after a car accident.
The fourth season features the second half of the characters' senior year, and the love triangle of Peyton, Lucas and Brooke. Haley's pregnancy is threatened by Nathan's risky forays into gambling and loan sharks. Peyton is stalked by an impostor posing as her half-brother Derek and is saved by Lucas and the real Derek. Lucas looks for the truth behind his uncle's death as he documents his life since joining the Ravens basketball team. Lucas and Peyton enter into an official relationship after the Ravens win the state championship, meanwhile Dan rekindles his romance with Karen, Brooke explores a romantic relationship with Chase Adams and a friendship with Rachel. Chris Keller makes an appearance, and the group enjoy a "real prom" in a small town called Honneygrove after their original one is ruined by further interactions with the impostor who is known to everyone as "Psycho Derek". The season ends with the group's graduation from high school, Lucas discovering that Dan killed Keith, and Haley and Karen having their babies.
The fifth season jumps four years into the future. The characters struggle with adulthood after college and return to Tree Hill for various reasons. Lucas, a published author, is in a committed relationship with his editor, Lindsey Strauss. This relationship turns into a love triangle when Peyton returns after a failed music career in Los Angeles. The marriage of Nathan and Haley goes into crisis as Nathan faces major depression after being seriously injured the night he was drafted into the NBA. Brooke looks for life beyond success in her work and struggles to get acceptance from her mother Victoria. Peyton, with help from Brooke, launches a music label. Lucas and Skills return to the Tree Hill Ravens as coaches and ask for Nathan's help with star player Quentin. Mouth begins a relationship with his boss Alice, to get ahead in his job. He later settles down with Brooke's assistant, Millicent Huxtable.
The sixth season features the progression of Peyton's romance with Lucas as they reunite and deal with her dangerous pregnancy. Peyton meets her birth father, Lucas's book is optioned for a feature film by Peyton's ex-boyfriend, producer Julian Baker, and Nathan and Haley struggle to reach their dreams after being terrorized by Nanny Carrie who tried to kidnap their son Jamie and also held Dan hostage. Brooke is attacked in her store, leaving her scarred mentally. She later takes in foster child Sam. Star player Quentin is killed, leaving Nathan more determined to reach the NBA. Mouth and Millicent's relationship hits the rocks when Mouth's ex, Gigi, returns later in the season the pair reunite. Brooke battles with her mother for her company, and her attacker, who we find out is the guy who killed Quentin. Skills and Deb end their relationship. Dan comes to terms with his life and how much time he has left. Brooke enters a relationship with Julian.
The seventh season jumps fourteen months ahead. Rachel returns and two new regular characters are introduced: Haley's sister Quinn and Nathan's agent Clay. Lucas and Peyton have moved away, Quinn and Clay's relationship develops after the death of Clay's wife Sarah. Nathan's NBA career is jeopardized by a growing scandal that also affects Haley. Dan becomes a motivational speaker with the support of his new wife, Rachel Gatina. Brooke releases her new clothing line in the midst of conflicts with Julian and Alex, a model she hired for her company. Millicent struggles with a drug addiction which causes Mouth to break it off with her. The second half of the season deals with Haley's depression due to her mother's death. At the end of the season, the characters travel to Utah for the premiere of Julian's completed film, Haley announces she's pregnant, Julian proposed to Brooke, and Clay and Quinn are shot by Katie.
The eighth season centers around the wedding of Brooke and Julian and the arrival of Julian's mother Sylvia, Haley and Nathan's pregnancy, Clay and Quinn survive their life-threatening attack, and Brooke losing her company. Mia returns and the romance between Alex and Chase turns into a love triangle,while Mouth and Millicent reconcile. Nathan returns to college, and struggles to fit in due to his professor. Nathan and Clay start a sports management company named Fortitude, which is a reoccurring theme during this season. A fierce storm reaches Tree Hill, endangering the lives of Brooke and Jamie. Katie returns to take revenge on Quinn. Brooke and Julian look into adoption and are connected to a pregnant teen who keeps her baby, leaving Brooke heartbroken. Haley gives birth to a baby girl and names her Lydia (the first name of Haley's mother). Nathan discovers who was responsible for Brooke and Jamie almost drowning. Alex and Chase finally get together. Brooke becomes pregnant and has twins.
The ninth and final season deals with Haley facing multiple problems involving a busy Karen's Cafe, putting up with Dan and searching for Nathan as he is kidnapped after returning from Europe. Brooke and Julian adjust to life as parents which leads Julian to make a life-changing mistake. A mysterious problem haunts Clay, while Quinn attempts to get him help. Clay is hospitalized at a sanitarium, where he meets his son, Logan, with the support of Quinn. Millicent is forced to deal with Mouth's sudden weight gain, and Chase starts a friendship with Chris Keller. Chase Adams takes care of Chuck. Lucas returns to Tree Hill as Haley reaches out to him for help. The series ends as Tric celebrates its tenth anniversary while the Tree Hill family face new and exciting possibilities for their futures.
Cast and characters
Chad Michael Murray portrays Lucas Scott. Murray was the first person cast for One Tree Hill. Schwahn wanted him to portray Nathan, having seen him portray "bad guys" before, but Murray felt a stronger connection to Lucas, as both have abandonment issues, and this convinced Schwahn to cast him as Lucas instead. Lucas is the show's primary protagonist. He shares a rivalry with Nathan, which evolves to friendship as the series progresses. Lucas's best friend is Haley James, and he is a love interest for Peyton Sawyer and Brooke Davis; his love for them adds conflict throughout most of the series. Basketball and literature being his greatest passions, Lucas tries to find a balance between basketball, his hypertrophic cardiomyopathy, and his love life.
James Lafferty portrays Nathan Scott. When Murray declined to portray Nathan, Schwahn chose Lafferty, partly because of his skill at basketball. Nathan is an enemy to Lucas in season 1, but bonds with him in later episodes. He uses Haley to get revenge against Lucas, but not long after emancipating himself, he marries her out of love. Like his father and Lucas, Nathan loves basketball and dreams of playing in college. However, his dream is complicated, as his career on the court becomes entangled with supporting his family.
Hilarie Burton portrays Peyton Sawyer, whose two greatest passions in life are music and art; she uses her art to express the issues that play out in her life. After Burton auditioned unsuccessfully for the part of Ed Harris's daughter in the film Radio, the casting department remembered her and asked her to audition for One Tree Hill. Schwahn said, "[Burton] is an old soul. She's great. She's always just thrilled to do the job, even though she's kind of new to acting. She's just a joy to be around." When talking about casting the role of Peyton, 'Mark Schwann (I)' said: "They asked why I wanted Hilarie Burton, and my answer was, 'She has a lot of pain in her eyes. And I want that pain in Peyton's eyes'. We always laugh about it, because Hilarie is like, 'It's a good thing a lot of crummy things happen to me in my life'." Peyton's best friend is Brooke Davis, and she is close friends with Haley as well. In season 1, Peyton is a cheerleader and dates Nathan, the most popular basketball star in Tree Hill High. She becomes attracted to Lucas after meeting him and soon falls in love with him. Throughout the series, Peyton is met with one tragedy after another. She is deeply in love with Lucas, who always supports her, whether things are good or bad.
Bethany Joy Lenz portrays Haley James Scott, the quintessential girl-next-door who is best friends with Lucas Scott. Lenz immediately identified with the character, saying: "This is me in high school." Schwahn said, "We looked for a girl who could be a sort of an everywoman, but also be unique and talented. Haley is someone who sees the world with a little skewed perspective at a time in high school when fitting in, adhering to the company line, gets you through." He added, "[Lenz] has a point of view that isn't necessarily career-based and I wanted those qualities for Haley. The pilot episode reveals that Haley grew up in a large family, but often spent her time with Lucas and Karen because she felt that they needed her more. Working as a waitress at Karen's Café and as a tutor at Tree Hill High presents her with opportunities, as well as obstacles. She finds herself in a predicament when Lucas's half-brother Nathan asks her to tutor him. Risking her relationship with Lucas, Haley agrees, but on the condition that her best friend is no longer tormented by Nathan and his friends. This arrangement changes the Scott family dynamic forever and allows a romance between Nathan and Haley to flourish. They experience many ups and downs together throughout the series and find themselves having to deal with the consequences of each other's actions.
Paul Johansson portrays Dan Scott, Lucas and Nathan's father and the primary antagonist for the early seasons. "The most interesting characters you see on most shows, don't you think, are the ones that have a mixture? There's no such thing as pure evil. There's no such thing as pure good," said Johansson. "I love this character. [Schwahn] has come up with something that is a mixture between my father, his father, and The Great Santini." His evil side comes to the forefront when his marriage to Deb crumbles. Dan experiences rivalry with his brother throughout the early seasons. His relationships with Karen and Deb are also major storylines in the series, and he tries to make amends for his wrongdoings despite his occasional impulse not to.
Sophia Bush portrays Brooke Davis. "What I do like about her – the things that I have had to portray her going through – you always learn a lesson from Brooke", stated Bush. "She always manages to pick herself up when she falls on her face. And I respect that. She is not all high and mighty and she doesn't act like she is always right. She has a lot of convictions and she is [a] really loyal friend. I appreciate how loyal she is. She doesn't take betrayal lightly and she doesn't think it is OK to lie to someone." Brooke is the beautiful captain of the high school cheerleading squad, and the best friend of Peyton, and close friend of Haley. She has twice been a girlfriend to Lucas. Though her life appears perfect at the beginning, she is seen to suffer from having to deal with her distant parents, her friends' inability to take her seriously, and the betrayal of Lucas and Peyton when they date behind her back leaving her hurt. She eventually overcomes the betrayal and is determined to live a full, happy life.
Barry Corbin portrays Brian "Whitey" Durham, the Ravens' coach for over 35 years, who retires in season 4. Schwahn said, "Whitey was often good counsel to Lucas and his world, but when we jumped the show ahead, it was time for Lucas and his world to find their own way." Over the course of the series, the show emphasizes how Whitey and Dan never saw eye-to-eye and often bickered over differences of opinion when Dan was one of Whitey's players. Whitey often laments the death of his wife Camilla and the fact that he did not spend more time with her while she was alive. The show also delves into Whitey's long history with the Ravens and basketball. He shares the story of how he got the name Whitey to teach the players about how basketball helped him to understand integration. He retires after the Ravens win the much-coveted North Carolina state championship title for him, but later takes a coaching position in a college near Tree Hill, giving Nathan the chance to play college basketball.
Craig Sheffer portrays Keith Scott, Dan's older, kinder, under-achieving brother. Sheffer said that characters like Keith are not the most enjoyable to play. "Keith is a very simple character. I actually prefer more of a challenge. He wasn't a hugely interesting character. But he was a good guy and he was just a really genuine human being with good intentions", commented Sheffer. "And that's a nice thing to play and come home at the end of the day. You don't bring too much with you. We had some good scenes within the framework of a simple character, so there was some of that stuff to play, but also a lot of cheesy stuff." After Dan chose Deb rather than Karen, Keith helped Karen to raise Lucas and fell in love with her, but they only get together in season three. He had a recurring drinking problem and rivalry with his brother.
Moira Kelly portrays Karen Roe, Lucas's mother. Kelly said, "as long as they keep Karen [as] the words of wisdom, the kind of sane one, the one who is trying to make her son understand what it is that they're really going through at this age, you know, that she keeps it together, then I'm happy because it's nice to be the voice of reason. It's better for me, personally, to have that kind of role, especially on that kind of show that's geared towards teenagers. There's got to be, I feel, a role model that says, 'Okay look, it seems this way right now, but it may very well be this way later.

'

" Dan abandoned Karen after she became pregnant in high school. With help from Dan's brother Keith, who in later years is her lover and father of her second child, Karen raises Lucas to strive for his best potential.
Barbara Alyn Woods portrays Deb Scott, Dan's wife and Nathan's mother. Initially normal, she later becomes neurotic. Woods said, "She's fun to play, I love Deb Scott, she's a well-rounded character. I can't say I'm a lot like her, but I think our desires are the same. I think we want to be career women and good moms – I hope I'm a bit more successful than she is." Explaining their differences, Woods added, "I've never done any drugs in my whole life, I've never even smoked a cigarette – that's where I'd start – lay off the drugs. I'm not a big drinker, so I'd lay off the booze. So, that would be a good start for a mom I would say. And I've never cheated on my husband." Seventeen years of marriage to Dan have made Deb bitter, and she divorces him in season 3, her hatred of him once driving her to try to kill him. Deb battles an addiction to pills in season 2 and again in season 4, but overcomes it permanently the second time.
Lee Norris portrays Marvin "Mouth" McFadden, one of Lucas's oldest friends (they were both members of a group of children who played together at the Rivercourt, an outdoor basketball court in Tree Hill). Schwahn spoke of seeing himself in Mouth. Norris said that, during the spring break in his junior year at school, when the pilot for One Tree Hill came up, he drove alone to the casting director and Mark Schwahn. "[A basketball announcer] was easy for me to play because I was this big college basketball fan, and I even wore my college team t-shirt to the audition," said Norris, adding that "at the end of the day, I think Mouth always remains a good guy in his heart and it's absolutely good to play that, because you feel good when you have a character like that on TV. Even if he doesn't always do the right thing, you know it's coming from a good place." Mouth is unlucky in love.
Antwon Tanner portrays Antwon "Skills" Taylor, one of Lucas' oldest friends and another of those who played at the Rivercourt as children. Tanner said that at first he had thought Skills would become an important character, but later had come to doubt it. "My character was originally on the thing as recurring, possible series regular, and I was told that once we got picked up my character would become a series regular", he said. "Then when I didn't and the show went in a different direction, I was kind of like, 'Uh-oh.' I didn't think the fans took to him at first, so I thought maybe that's why the studio did it like that. But now he's doing his thing, so I ain't mad at it. They need to write me in more!"
Danneel Harris portrays Rachel Gatina, who moves to Tree Hill in season 3. Harris said, "Rachel is a dynamic character who is known for changing her opinions, personalities, friends, and locations. I feel like each time she returns to Tree Hill from one of her many adventures, she is a bit different... ...Rachel is such a fun character to play, so the intrigue is more of...'What will she do next?

'

" After joining the cheerleading squad, Rachel clashes with Brooke over Lucas, but the two become friends later on.
Jackson Brundage portrays Jamie Scott, the highly-intelligent eight-year-old son of Nathan and Haley. "Jackson Brundage is a rock star. He's such a great kid and we all feel blessed to have him in our lives," said Schwahn. "Some credit for his performances has to go to his parents, especially his [mother] who works with him on his preparation and understanding of the more complex material, but Jackson is very gifted and very sweet. And the cast is at their best around him." Jamie sees Nathan as a role-model and is first introduced in the fifth season.
Lisa Goldstein portrays Millicent Huxtable, Brooke's assistant at her shop Clothes Over Bros. "I was constantly auditioning for TV and film while performing in professional theatre", said Goldstein. "My agent in Orlando called and told me there was an audition for One Tree Hill, and told me I could either audition for the receptionist or the quirky fashion assistant, 'Millicent.' I jumped at the chance to audition for the 'quirky assistant,' I thought it would be fun." She added, "[Millicent] found someone to love her quirks and all, which made her perfectly OK with being exactly who she is." Millicent is involved in a romantic relationship with Marvin "Mouth" McFadden. In the first episode of season 6, she moves to Omaha with him. She returns to Tree Hill during the fifth episode to work for Brooke in her new store. She reunites with Mouth only to endure a series of mishaps.
Austin Nichols portrays Julian Baker, Peyton's ex-boyfriend from Los Angeles. "The funny thing about Austin is that there was initially much resistance from the folks who have to OK our casting choices. Which is not rare, by the way," commented Schwahn. "When that happens, I pick up the phone and try to rationalize with everyone, or pout or bitch or whine and eventually I get my way (and probably get called an ass****) and this leads to Austin Nichols killing it as Julian, just as I suspected he would in the first place." Schwahn added, "This is not to say that there aren't good people and good allies working on my show at both the studio and network, just that the fans would be surprised at how things work behind the scenes." A regular from season 7, Julian initially comes to Tree Hill to win Peyton back. He offers to produce a film based on Lucas's first book. At first, Peyton does not reveal to Lucas that Julian is her ex-boyfriend, but she is forced to do so when the plans of the movie take shape. Brooke rebuffs his advances until Peyton gives her blessing when she sees that Brooke has a serious interest in Julian. After Brooke opens up to Julian, they begin a relationship.
Robert Buckley portrays Clay Evans, Nathan's sports agent from season 7 onwards. Buckley described Clay as part bad boy, part good guy, a man who plays the field when it comes to relationships, but who is extremely dedicated to his job, clients, and friends. "He gets around, he's very popular with the females," said Buckley. "But at his core he's a very great friend to Nathan. He's a very loving and protective person." The New York Post stated: "It's clear that he's the new Lucas in terms of stepping in and being Nathan's buddy, but, even after the first two episodes, viewers can tell there's more purpose to Clay than just being a sidekick." Clay is initially shown as a flirt, but the back story reveals that he has adopted this persona to cope with his wife's death. Clay is romantically involved with Quinn James.
Shantel VanSanten portrays Quinn James, Haley's free spirited older sister. Fans were unreceptive to the character at first, but eventually warmed to her. "It's funny. I feel that. I struggle because I take it personally. Obviously, it is a personal thing. Quinn is a character that the writers and myself have developed", said VanSanten. "And there was no way that I could ever change the way that we started last season where I came into the picture all of a sudden, crying all the time. It was a really emotional thing and it wasn't something that we could really explore a whole lot of. So, I think it was a hard place for people to accept as I came in. I wasn't bubbly and happy. You know?" Quinn is introduced in season 7 when she moves back to Tree Hill after her marriage breaks down.
Jana Kramer portrays Alex Dupre (Alice Whitehead), an actress turned model who moved to Tree Hill to become the new face of Brooke's fashion line. Later, she makes sexual advances towards Julian, Brooke's boyfriend. Alex started out as a recurring character, but was upgraded to series regular status in the second half of season 7 until the end of the series.
Stephen Colletti portrays Chase Adams, a "clean-teen" introduced in season 4 as a potential love interest for Brooke. He had a recurring role until the later half of season 8, when he was upgraded to series regular status. In season 8, Chase becomes involved in a love triangle with actress Alex and musician Mia. He also becomes a Big Brother for Jamie's classmate, Chuck Scolnik. In season 9, he develops a friendship with Chris Keller.
Daphne Zuniga portrays Victoria Davis, seasons 5 to 9, the mother of Brooke Davis Baker and the grandmother of Davis and Jude Baker. She was a co-owner of Clothes Over Bros. She has a turbulent relationship with her daughter stemming from Victoria never wanting to be a mother. She moved to California after Brooke's junior year and largely ignored her daughter. Years later, she became involved in Clothes Over Bros and seemingly sacrificed her daughterly relationship for a business relationship. Brooke struggled with her mother's coldness and eventually gave up the company, and ex-communicated her. However, recently, they reunited and tried to reinvent Clothes Over Bros with Victoria finally telling Brooke that she is proud of her. After the birth of her grandsons (Brooke's sons), Jude and Davis Baker, her husband Ted Davis came back to Tree Hill causing a new fight with Brooke, who is glad to see her father. But eventually she recommended a relation with her husband and formed a close bond with her family; daughter and grandsons.
Tyler Hilton portrays Chris Keller. The character makes his debut in season 2 as an arrogant, selfish man who constantly refers to himself in the third person. He connects with Haley through her music and succeeds in breaking her relationship with Nathan. Chris returned for minor appearances in seasons 3 and 4, and again returned as a series regular for season 9, as Mark Schwahn had wanted him to return since the time jump into season 5. In season 9, Chris Keller manages Red Bedroom Records.
Conception
Schwahn originally planned to make One Tree Hill a feature length film with the title Ravens, the name of the show's high school basketball team. However, he became convinced that it would be more interesting as a television series. He said the idea for the story came from his own personal experiences. As in the setting of the show, Schwahn went to school in a small town and played on a basketball team. He described himself as similar to the character of Mouth McFadden. Schwahn said that in designing the show, he created Lucas as "this underdog kid from the wrong side of the tracks" who crosses over to the pretty and popular; he wanted to show the life of such a person in a basketball context, feeling that basketball was a great platform for telling stories.
The title of the show and the name of the fictional town where the series takes place are derived from the song "One Tree Hill", which is named after the landmark in New Zealand. Most of the show's episodes are titles of songs, bands or albums. Schwahn named the town "Tree Hill" because, while he was writing the idea for the show, he had been listening to the album The Joshua Tree by U2. In the early days, fans often asked Schwahn why the show was named One Tree Hill when the town was just called Tree Hill. The question is ostensibly answered when Karen tells Lucas in episode 1.22, "There is only one Tree Hill ... and it's your home." The same sentence was said by Haley to Jamie on the roof of Karen's Cafe in episode 9.13, the series finale.
Themes
One Tree Hill consists of various themes, such as love, friendship, rivalries and betrayal, and explores the reasons behind them. Neal Solon of DVD Verdict stated, "Much of the show is based on the mistakes the teens' parents have made and the way these mistakes manifest themselves in the students' lives." Two of the show's most prominent themes have been basketball and romance.
Basketball
Basketball is a core aspect of the show, helping to create an atmosphere of masculinity and attract male viewers. TheCinemaSource.com said of the show's early seasons, "The only thing you might notice that's strange is that the teens' school lives are heavily focused on basketball and cheerleading. If they do happen to be in a classroom, the only teacher they have is Coach Whitey."
Schwahn stated of the basketball element, "A lot of times, the basketball games for us are like the crimes, or it's the courtroom, the police precinct, or the medical operating arena – it was like our home turf." He said the other shows rarely focus on the court case or medical problem being dealt with, but are more about the people. "For us, that's what basketball was. It was never about playing basketball, but it was about what was happening to the people when this game or tournament was approaching."
In season 2, the basketball drama was completely removed from the series, as executives felt that the show was geared more toward a male audience. David Janollari, then entertainment president at The WB, attributed the show's sophomore success partly to its shift in focus from a male-driven sports plot to expanding the stories of its girls. He felt they had time to "step back and learn from audience response" and that Schwahn tailored the show toward the "core audience". Schwahn said, "Girls watch the show in large numbers. [In the first season], the girls were sort of appendages to the boys." Show producer Joe Davola and Schwahn agreed with the "sex sells" and "skin to win" sentiments. Less time on the basketball court could afford One Tree Hill more time for plots fueled by sex and drugs. Lack of basketball drama, however, meant a decrease in male viewership. In a 2006 interview, Schwahn said, "In the second TV season, we didn't play any basketball, which was the rest of their junior year, and I felt that the show suffered a little bit."
Romance
Schwahn made Lucas and Peyton's love affair a central theme of the show, saying he "designed a world where Peyton and Lucas were meant to be together" and that "the seeds were planted for [Lucas] to pick Peyton in the pilot – in [that] first episode ... When Lucas is at the Rivercourt at the end of that pilot, you know. I think we feel like this is the girl [who] is his soulmate. And, you know, the pilot ends with him saying, 'I'll be seeing you.'"
Lucas and Peyton have been referred to as star-crossed. Schwahn described the theme of their relationship as "two kids that carry around the weight of the world quite a bit. Can they agree together to let go of that weight? The theme for Lucas and Peyton is, 'How do you learn to be happy when you've spent so much time carrying grief around? Do you feel guilty for being happy? Is it OK to let it go?'" The couple was also given theme music to enhance the scenes where Lucas rescues Peyton (from despair, dangerous situations, or herself). The theme, titled "Saving Peyton", was composed by John Nordstrom and first heard in the school shooting episode "With Tired Eyes, Tired Minds, Tired Souls, We Slept", in which Lucas strives to save a dying Peyton.
Making Lucas and Peyton the central love story created an intense rivalry between their fans and those who would prefer him to be with or end up with Brooke. "[These] are two very passionate camps. And don't think I don't know it," acknowledged Schwahn. "I think sometimes one camp thinks they're being ignored." Schwahn said that although he designed Lucas and Peyton to be together from the start, this did not preclude Brooke and Lucas ending up together, and that he was aware of the "great chemistry" between their portrayers, real-life ex-spouses Murray and Bush. He was not stubbornly holding on to the idea of [Lucas and Peyton]. Schwahn said the Peyton-Lucas-Brooke love triangle is also by design and became a staple of the show. "There is a huge fanbase dedicated to Brooke and Lucas, and sometimes [those people] feel a bit betrayed, just as the fanbase dedicated to Peyton and Lucas felt betrayed [in season 2 and parts of season 3]", said Schwahn. "That tells me that we've done things correctly – that's the strength of a love triangle."
The idea that fanbases could be betrayed was first expressed in the season 2 episode "Don't Take Me For Granted", in which Lucas says that a girl is "slipping away" and he needs to confess his love for her, but shows up at Brooke's house instead of Peyton's. Most viewers (including Lucas-Peyton and Brooke-Lucas fans) could not relate the "slipping away" line to Brooke, since Peyton had been the girl Lucas was in love with in season 1 and had since become estranged from him. Sources cited fans as pondering four questions: When was Brooke slipping away? Did Lucas simply mean he did not want to lose her? Was it a plot device to make it seem like Peyton? Or was it Peyton? Speculation that Murray and Bush's marriage affected Lucas's sudden change of heart, including whether or not Brooke and Lucas would be together, was also rampant. Schwahn stated:
That's a much debated line... "I feel like she's slipping away." Obviously, I planted it there and specifically then cut from his words to a close up of Peyton because I wanted to tell the audience, "Well, he's talking about Peyton. Clearly, he's talking about Peyton." As we know, that wasn't ultimately where his journey led him and it's been debated online and in certain circles that he never really said who it was. So there are camps that root for Lucas and Peyton and camps that root for Brooke and Lucas, and camps that root for others, which is all good for the show.
The show's other prominent pairing, Nathan and Haley, emerged as a supercouple. James Lafferty, Nathan's portrayer, said, "I think Nathan and Haley ... Well Schwahn always says that he had that sort of as an 'ace in the hole' the entire time. As he was writing the pilot script, he was planning on doing that, he really didn't know how it would pan out or what would happen. But, the fans have responded so passionately towards it, and I'm not really sure why." However, Lafferty has said that there is a genuine relationship between Nathan and Haley: "It started as something sort of based on betrayal and deceit. It then kind of transgressed over into something based on actual true love. So, I think that it's a transition that the fans really bought into, and I think that people really enjoy to watch." Schwahn called the couple "gold" and said, "I love Nathan and Haley, and most of our audience does as well." He explained that Nathan and Haley's fan base is strong because they have always been the most stable couple on the show, admitting that it confuses him when people ask when he is going to let them be happy. "They have a lot of obstacles come their way," said Schwahn, "but I see them growing – especially with the jump [the four years that elapse between seasons 4 and 5] ahead and aging them a little bit – I see them growing into some really great places, not only as individuals, but as a family."
Music
Music plays a significant part in the plot and the movement of the scenes throughout the show. Schwahn revealed that each episode is named after a particular song, band or album that has something in common with the theme of the episode. Popular indie music has been featured on the show, and various artists have guest-starred.
Three soundtrack albums from the show have been released: One Tree Hill – Music From The WB Television Series, Vol. 1, Friends with Benefit: Music from the Television Series One Tree Hill, Volume 2, and The Road Mix: Music from the Television Series One Tree Hill, Volume 3. A portion of the proceeds of the second soundtrack go to the National Breast Cancer Foundation (NBCF), tying in with a storyline on the show involving breast cancer. On November 13, 2008, iTunes published a soundtrack called Music From One Tree Hill, which contained songs from the sixth season.
Episode format
Episodes follow a regular structure. An episode normally begins with a recap of events relevant to the upcoming narrative, although this is sometimes dropped to satisfy time constraints. During the first four seasons, the theme tune is played either immediately after the recap or after the first few scenes. Whenever an episode features sensitive or violent subjects, or when an episode's running length is close to the total allotted time, there is no opening montage, but only One Tree Hill written on a black background. From the beginning of season 5, the theme song, "I Don't Want to Be" by Gavin DeGraw, was abandoned, and only the single white-on-black title was used. The theme was restored for season 8, sung by different artists each week. Schwahn's reasons for removing the theme were various:
It's interesting about the theme song. Not only is it costly – and that never sort of drives what we do creatively, but I think fans don't understand that there's money on the table every time they hear the theme song. That sounds like a bullshit producer response, too, but that's a part of it because every year our budget is pretty challenged. Knowing that, when I looked at the jump ahead, the four year jump, I felt like "I Don't Wanna Be" was very much an anthem for their adolescent lives. It was very much about who am I going to be and who am I and who am I going to be someday. Not to mention that it was 42 seconds of screen time that I knew I could use for story. So a lot went into the decision to drop the theme song, it wasn't done lightly.
One Tree Hill is known for its numerous voice-overs featuring either literary quotes or characters reflecting on events of the episode. Most of them have been made by Chad Michael Murray's character Lucas. However, other characters have done so several times. Guest stars Bryan Greenberg, Sheryl Lee, Torrey DeVitto, and Ashley Rickards have also done voice-overs for single episodes. Characters who interact with the main cast, such as Bevin, Chase, Shelly and Glenda, helped to narrate the joint episodes, being portrayed by Bevin Prince, Stephen Colletti, Elisabeth Harnois and Amber Wallace. As the show progresses, songs continue to replace voiceovers occasionally. At the beginning of season 7, Paul Johansson's character, Dan Scott, has taken over the narrator's role.
In 2008, a black and white episode on a Film noir theme was planned, to be written by Chad Michael Murray. Schwahn said, "I think that noir-themed is very risky, because I think that can be very dark and very guy-ish in its approach. I'd say this is more Casablanca infused."
Series timeline
One Tree Hill starts in 2003 and has an ever more complicated timeline, which varies between contrasting with and corresponding to the real world. In the first season, the main teenage characters are aged sixteen. The first and second seasons cover one year, and the third and fourth seasons another, so the main teenage characters are nearly eighteen at the end of the fourth season. The timeline was further complicated in the fifth season, when the show was "dramatically retooled and set four years into the future – after the characters [had] already graduated from college". The fifth season began shooting on July 30, 2007, and premiered January 8, 2008. In it, the characters were stated to be aged twenty-two. In 2009, Schwahn altered the timeline again, setting the seventh season fourteen months after the sixth, thus giving a better explanation for the somewhat abrupt departures of series leads Chad Michael Murray and Hilarie Burton.
Explaining the decision to start the series with the teenagers as juniors, Schwahn said, "Lucas and Nathan were important players on the [basketball] team, the most important, and I just couldn't see that happening to freshmen." He also wanted to keep the characters in high school longer, saying, "I know a lot of the shows that we started with, the kids are out of high school now and into college and what have you, and I always thought that there was a loss of energy when that happened. It's hard to have everyone go to the same college and everyone stay together for whatever reason, or you lose some of your principles." Schwahn wanted to reinvigorate the show. "The show in many ways has been refaced and reinvigorated. It's very much a twenty-something show now with some relevant adult characters, and I really like that energy for the show," he said, and elaborated:
The reason that this compels me is, first of all, I can drop into a world that feels new and, yet, familiar. What I mean by that is this: you know the characters and you've been with them for four years, but you don't know what happened for the last four, and you can drop the audience into new situations. The [actors] can play closer to their age, and we've done a lot of what we would do in college in high school, in terms of that accelerated behavior. The other cool thing it does, and this was not by design, I'm not smart enough to design it this way, but the fact that Lucas and his mom and his dad, Dan, the fact that there was history, that we can always reach back and grab a piece of something over the last four years, like what happened with Dan and Karen, what happened before Lucas joined the team, etc. Like we dropped the audience into this world, but there was so much life before that, that you could always go back and grab a piece when you needed it. If Lucas is with a girl that we've never met, or with Peyton, or with Brooke, or living with Haley and Nathan or whatever, how did that happen and what choices framed that?
Schwahn felt that altering the series in this way allowed the storylines to be a little more complex, and said the actors welcomed the change. One critic said, "The fifth season of One Tree Hill completely reinvented the series ... It was a risky move, but one that ultimately paid off."
By the end of the seventh season, Schwahn and the production team assumed that the network had given the show its last season, decided on creating a "mini" series finale in case the show wasn't renewed. For the season eight finale, the episode spanned an entire year, showing the progression of Brooke's pregnancy over the course of the episode. It was announced by the network a day after the finale that the show was to be renewed for a ninth and final season. The show features a further time jump of one year in the season opener, and a further flash forward in the series finale, showing Jamie playing a high school basketball game on the Tree Hill Ravens, his Jersey hanging on the wall with a plaque that reads "All Time Leading Scorer".
Sponsors
AT&T has been a sponsor of the show. An example includes allowing fans to text whether or not Nathan should kiss Haley's sister, Taylor, in season 2, and having that be the storyline's outcome. Sunkist is another sponsor; it is visible at concerts in episodes such as "Just Watch the Fireworks" and "When it Isn't Like it Should Be," in the characters' fridges, and often on the school's vending machines. It held a contest to choose which town the characters would visit in "It Gets the Worst at Night", and Honey Grove, Texas won.
In episode 4.04, "Can't Stop This Thing We Started", Rachel takes part in a Maxim photoshoot, which mirrored a real-life photoshoot for Danneel Harris, Hilarie Burton and Sophia Bush in 2006. In episode 4.07, "All These Things That I've Done", CariDee English, winner of a challenge on America's Next Top Model, played a small role as a model named Tia in a fashion show. In episode 5.17, "Hate is Safer Than Love", Mia, played by Kate Voegele, agrees to take part in both Rock the Vote and a Starburst-funded concert. In 2008, The CW, Warner Bros. and Macy's partnered to offer eight "passionate" fans the chance for a walk-on role on the show and a weekend with the cast, billed as the "Ultimate Fan Weekend in Wilmington". In 2008, One Tree Hill was the only scripted show ranked among the top 10 shows with product placements according to Nielsen Media Research.
Departures of Murray and Burton
In 2009, Murray and Burton were confirmed as having declined to return to the series. For months, it was speculated that they would not be returning for the seventh season. Then, in February, The CW announced a series renewal without specifying which cast members had renewed their contracts. A video of Murray, seemingly unaware he was being filmed, saying the show was not bringing him back because they wanted to save money, and encouraging fans to rally behind him, intensified speculation. A video of Burton saying she would stay if she had creative control also surfaced, fueling speculation that The CW did not want to keep Burton on the show without Murray. To some fans, One Tree Hill without Murray and Burton sounded "kind of like Seinfeld without Seinfeld ... and Elaine". It elicited skepticism from fans who consider the heart of the show to be the dynamic between their characters, Lucas and Peyton. A TVGuide.com poll found that nearly half of respondents, however, were willing to take a "wait and see" approach to a revamped version of the series. In April, Schwann told a crowd in Paris that all of the actors had signed on for season 7, except for Murray and Burton. "They're in negotiations right now and I know they've been offered great things, and hopefully they'll decide to come back", he said. "If they don't, that's always a possibility ... [the show] has made it through some of the riskier moves we've done." In May, CW entertainment president Dawn Ostroff stated, "We tried to get them to stay; we would have been thrilled if they wanted to." She said that since Murray and Burton were moving on, Tree Hill now had to reinvent itself a bit – as it did in 2007, with the four-year flash-forward. "A show going into its seventh year is very open to reinventing itself," said Ostroff. "And one thing I have to give Mark Schwahn a lot of credit for is that he has kept the show so fresh all these years."
Burton told Entertainment Weekly that there was a possibility that she would return for guest appearances if asked, and clarified what happened behind the scenes regarding her contract, stating, "[W]hen I hear that there's turmoil or negotiations based on money, it kind of hurts my feelings, because it's not what's been going on at all." She said, "I think my fan base in particular knows that money isn't necessarily a big motivator for me, that's why I work in the world of independent film." Burton had known for some time that she was leaving, adding, "For me, it was definitely an emotional decision. And a professional decision as well. I got really, really lucky. One Tree Hill was my very first television audition; it was a fairytale. I feel really lucky to have that level of success right out of the gate." Referring to a video she had sent to her fans, she said:
The purpose of that video was to dispel the rumors that were being circulated. I was on your end of it for a very long time when I worked at MTV, and I understand how the rumor mill works. Everybody wants a sensational story. People even back then were blaming it on money, and [on me] being high maintenance.... Those rumors were really hurtful. Of anybody on the show, I was the one who was very excited about doing all the extracurricular stuff – the mall tours, the radio tours, going to the upfronts... I loved my involvement with this show, and I really just wanted my fan base to know that I wasn't turning my nose up at this wonderful opportunity I've had for the last six years. There's an ugly trend where actors think they've surpassed the show that made them or the film that made them and badmouth it. I will never say a bad word about One Tree Hill. The entire shape of my world changed because of that show, so I'll always be very affectionate toward it.
Criticism of how their characters, Lucas and Peyton, were written out of the series focused mainly on a lack of explanation about where they went, and the exit not having been morbid enough for a star-crossed couple. Although the episode featuring their departure is initially grim, the episode's tone is drastically different by the end. Fans expected a tragic ending because of Lucas and Peyton's star-crossed history and the show's penchant for shocker-finales. MTV composed tragic scenarios for how to write the couple out of the series, but concluded by saying, "OK, OK. Maybe after all they've been through in six seasons, these two deserved their happy ending. Lucas and Peyton, you were this generation's Joey and Pacey: the overly dramatic couple we couldn't help but root for. We'll miss you." The exit was picked as one of the "12 most essential episodes of One Tree Hill" in 2009 by fans at starnewsonline.com. Schwahn said:
I know there are a lot of fans who are going to watch to see how we explain Peyton and Lucas's absence. [...] They're traveling, they're spending time with [Lucas's mother] Karen and [her husband] Andy, they're raising their child, he's working on his book. They're living their lives. I sort of buy that they're out living their lives. I've been very upfront with the studio and network in saying, Look, the audience may not accept a new version of the show. But we've reinvented it a few times before. I don't want to be dismissive of [Murray and Burton]. But when you see the first couple of episodes [in the new season], you're either in for this new show or not. So every week, to talk about Lucas and Peyton actually feels like it hurts us more than it helps us. Obviously, they were a huge part of One Tree Hill. But you move forward.
To fill the void of Murray and Burton's departures, Robert Buckley and Shantel VanSanten were cast as Nathan's agent Clay and Haley's sister Quinn respectively. Austin Nichols, who plays Julian Baker, was also upgraded to series regular status. Plans for Murray and Burton to return to the series in Season 8 were confirmed. Schwahn said that the actors' busy schedules could possibly prevent a return in time for Brooke's wedding, but he hoped they could return later in the season. On December 7, 2010, Kristin Dos Santos stated that Murray and Burton would definitely not be back for Brooke's wedding, but that they were still expected to return. In January 2011, Burton confirmed that she would not be returning. In August 2011, The CW revealed that Murray would return for a guest appearance in the final season. Burton did not return, as she was not asked back that time around.
Life Unexpected crossover
In an attempt to improve Life Unexpected's ratings by attracting One Tree Hill viewers, The CW aired a crossover event involving both programs on October 12, 2010. Beginning with One Tree Hill installment "Nobody Taught Us to Quit", Haley James Scott (Bethany Joy Galeotti) and Mia Catalano (Kate Voegele) traveled to Portland (where Life Unexpected is set) to perform at the Sugar Magnolia Music Festival hosted by K-100. Haley and Cate meet in the crossover and are "surprised to learn that they share a similar back story [as] mothers". "Music Faced", the Life Unexpected episode of the crossover, also featured Sarah McLachlan, Ben Lee, and Rain Perry, whose song "Beautiful Tree" serves as the series' opening theme.
Critical reception
The show has received mixed reviews. Critics have compared it to The O.C. and Dawson's Creek, but with a more masculine appeal, and a significant number of fans have debated the relative merits of One Tree Hill versus The O.C.. Lucas and Ryan Atwood have been noted for their similarities in being brooding blond male leads in a new environment, having a wealthy nemesis and falling in love with the nemesis's popular girlfriend (Peyton/Marissa Cooper). Comparisons have also been made between Brooke and Summer Roberts for being dark-haired vixens and best friends of the popular female lead. Chad Michael Murray was originally chosen for the part of Ryan Atwood and had guest-starred on Dawson's Creek as a minor character, which led to One Tree Hill referencing Dawson's Creek in the first episode. "Where Dawson's was about relationships, especially between boys and girls, One Tree Hill tries to be about masculinity, especially as negotiated through sports", wrote Tracy McLoone of PopMatters, who predicted that, despite this, it would probably be pinned as a girl's show. "This doesn't mean boys won't watch it, just that they won't talk about it." Allison McCracken of flowtv.org, on the other hand, called it a "boy soap opera", saying, "The new boy-centered soap employs 'feminine' generic serial elements to explore male adolescence and relationships between males, often focusing around brothers or fathers & sons", and, "The boy soap is as pleasurable a text for female viewers as television offers today."
Chris Carle of IGN said: "One Tree Hill, like The O.C. is helping to infuse network television with a much-needed renaissance of teen drama. The series is a bit less fun and more dramatic than Fox's, and the themes and storylines hold a little more gravity than The O.C.'s sometimes soap opera dynamic, but it's a solid show." Keith Helinski of Moviefreak.com disagreed with The O.C. comparisons, stating, "Ever so often I hear people refer to the show as The WB's version of The O.C., but I disagree. Summerland is more like The O.C. with similar scenarios and settings, while One Tree Hill is more suited as a Dawson's Creek knock off." He added, "In fact, story lines, characters, and even the themes are so similar that one would think One Tree Hill is like Dawson's Creek: The Next Generation."
The Wall Street Journal said, "The WB's One Tree Hill, a slick prime-time drama about a small town packed with hunky teenagers and simmering family secrets, is one of the fastest-growing shows on network television." The Star-Ledger commented, "One Tree Hill is a welcome surprise ... Every choice it makes from pacing to photography to music seems just about right, and the casting is inspired." Alynda Wheat of Entertainment Weekly called the show a "guilty pleasure" and said they had not had one "this guilty" since Melrose Place. "Their relationships change so quickly you'd need a spreadsheet to keep up," she stated. "As Brooke put it to Peyton, 'I think Nathan likes Tutor Girl, but I think Tutor Girl likes Lucas. And I know I like Lucas, and I don't know who the hell you like anymore.'" However, Wheat criticized the lack of parents in most of the teenage characters' lives. "Any time order threatens to reign, the writers ship out the parents – to Italy, a boating accident, whatever," said Wheat. Daniel Fienberg of zap2it.com said that, though the show has all the elements that make for a good show about teenagers/young adults, "it's also a show that has stubbornly refused to be categorized merely as a guilty pleasure and its myriad artistic pretensions – Lucas's Bartlett's Familiar Quotations-spewing narration, Peyton's (Hilarie Burton) pedantic lectures on indie rock, countless expositional monologues lifted from a Philosophy 101 lecture—have often rendered it merely bad, rather than so-bad-its-good". Fienberg did, however, compliment the school shooting episode. Cynthia Boris of DVDVerdict.com, on the other hand, said, "One Tree Hill doesn't claim to be anything more than it is. They acknowledge that they're a teen fantasy complete with an appropriately emo WB soundtrack."
Ginia Bellefante of The New York Times criticized the show's lack of insight into the consequences of teenage pregnancy. "In the wake of the discussion surrounding Juno and the horror over Jamie Lynn Spears, the show displays an almost aggressive aversion to moralizing about teenage pregnancy", she said. "Refusing to lay out the grim consequences of premature motherhood, it seems as if it wants to make fans on either end of the political spectrum stick their heads in fiery hampers." Author Emily B. Anzicek said that pregnancy seems to be the only possible physical consequence for the residents of One Tree Hill and that discussion of STDs is non-existent, criticizing the "potential threat" due to the amount of promiscuity, such as several characters having sex with people they hardly know. "Of all the episodes in the first three seasons, there are two mentions of condoms. One happens when Deb catches Brooke and Lucas at the drug store buying condoms and whipped cream", said Anzicek. "The second happens in season two when Brooke throws a wedding reception for Nathan and Haley and decorates the room with condoms blown up like balloons." Anzicek said the teenagers, who are only supposed to be sixteen and seventeen at this time, are presented as very sexually-experienced, especially Brooke, and that the one exception is Haley.
Ian Arbuckle of Chud.com complimented the series on its musical aspect. "Pop music is built on repetition of themes and structures. Pop television follows a similar pattern, revisiting old plots with new characters in a sort of 'Here comes the new show, same as the old show' mode", he said. "One Tree Hill is firmly couched in both the pop television and pop music traditions." Chris Carle of IGN said, "Like the series itself, the offering is a little more adult (read: adult contemporary) and a little less fresh than other similar soundtracks. It's not without its standouts, but overall the selection is plucked from the lighter fare on alt rock radio."
Regarding the show's flexibility, Arbuckle stated, " One Tree Hill doesn't focus exclusively on the teenagers, but also stretches out to include dedicated subplots for their parents and other adults." He said there is not much of a maturity gap between the two sides. "[In]stead, to keep the structure somewhat separate, the respective focuses are on different emotions. For the teens, it's love; for the adults, it's revenge." For example, one of the audience's main concerns has been "Who should Lucas end up with?" "If you're a huge fan of One Tree Hill, chances are you've had a debate at some point about who Lucas Scott should ultimately settle down with," stated Don Williams of BuddyTV.com. "... these shippers can be an extremely rabid bunch. There are some fans who want Lucas with Peyton, others who'd like to see him go back to Brooke, and even a few who think that Lindsey was his perfect match."
The show's first season was well regarded. "One Tree Hill: The Complete First Season is a surprisingly rewarding experience", said Neal Solon of DVD Verdict. "Throughout its first season, One Tree Hill distinguishes itself from other teen dramas by dealing with more than just the backstabbing, backbiting, and backwards morals of today's youth," he said. "Certainly, the show contains its fair share of this petty drama, but it also explores the reasons behind it." He gives the effect of the parents' mistakes on the teenagers as an example. Solon felt that the Season 1 finale was strong partly because its creators did not know if the WB would renew the show. "The last few episodes bring some form of closure to the major story arcs, while leaving the door wide open for further development should the show continue. It is an artfully employed strategy that paid off," he said. Also reviewing season 1, Paul Cooke of DVDActive.com stated, "If you take the time to invest some emotional capital in the lives of the characters, you usually will find yourself absorbed in their trials and tribulations. One Tree Hill is no different, in fact, it may be notch above some of the other teen angst shows." Cooke added, "All of the actors are pleasant to look at, the storylines are interesting and the music is fresh and enjoyable. How could someone not enjoy this show? Do yourself a favour, and visit One Tree Hill."
Though season 2 is the show's highest-rated season, it is also one of its most criticized. The complaints include: the loss of basketball, confusion over which girl is Lucas's true love, backstabbing and plotting with nothing to make the show unique and Dan being turned into an almost cartoon-ish villain. "Dan is a jealous man, and the writers come dangerously close to making him nothing more than an evil man", said Arbuckle. Amy Kane of Film.com called the character "the most ridiculous villain never to twirl a mustache". Though he called the plot-level elements satisfying, Arbuckle also criticized the dialogue, saying that the writers fail to convince with the slang or Black English of the teens, or the language of businessmen. He credited male viewers with watching partly for the physically attractive girls. In contrast, TheCinemaSource.com said of the show's third season that the dialogue is "clever and sarcastic from the last word of a scene to the very first of the next. Whoever writes Dan's witty comeback lines is hilarious". One of the more complimented additions to season 2 was the character Anna Taggaro, credited by AfterEllen.com as the first recurring bisexual character of color on television; though whether the character is "truly bisexual" or simply gay is debated among fans.
Jeffrey Robinson commented, "As the show progressed, the focus changed to melodrama from backstabbing, scheming, murder attempts, love affairs/triangles." The season 5 timeline skip, showing the characters in their lives after high school and college, was successful. It is thought to have successfully avoided jumping the shark, and viewership returned to an all-time high. Ginia Bellefante of The New York Times, on the other hand, said, "Not one of the newly minted 22-year-olds on One Tree Hill blogs or dresses coolly or speaks cleverly or gives any indication of having learned anything at all in college." She characterized the portrayal of twenty-somethings as "so wildly inauthentic and unfamiliar as to make watching it feel like foreign correspondence", but added that "One Tree Hill is a no-arrogance, no-entitlement zone, and I'm (shamefully) happy to pull up and park". AOL TV placed the show in its list of TV's Biggest Guilty Pleasures.
U.S. television ratings
The series premiere was watched by 2.5 million viewers and achieved a 1.9 Adults 18–49 rating on September 23, 2003. The following week, it rose to 3.3 million and a 2.4 demo, becoming one of the three shows to rise in its second episode in the 2003–2004 TV season.
The CW only attracts a fraction of the audience its competitors do. "So the strategy is super-serving a young coveted demographics. The network's sweet spot is women 18–34 and with a viewer median age of 33, it boasts the youngest audience among its broadcast competitors by almost a dozen years." Averaging 4.3 million viewers weekly, season two was One Tree Hill's highest-rated season. During this season, the show emerged as one of The WB's hits. "Of all the shows that they've launched in the last two years, this one has the most traction", said Stacey Lynn Koerner, at the time an executive vice president at Initiative, a media planning agency. "It does have an audience it's connecting with – a loyal audience that comes back week in and week out." The show was particularly popular among the young viewership. It became the first choice of prime-time television for teenage girls and was reported in January 2005 to be the program in Tuesday's 9 pm time slot most viewed by women aged 12 to 34.
The series finale was the highest rated among women 18-34 (1.4/4) for The CW in more than a year. It was The CW's best Wednesday night in adults 18-34 since premiere week which took place on September 14, 2011 and best adults 18-49 and women 18-49 ratings since December 7, 2011. Comparing to a year earlier, One Tree Hill's last episode was up 50% in adults 18-34, 40% in women 18-34 and 33% in adults 18-49. The first hour of the finale event, a series of interviews with the cast, garnered approximately 1.37 million viewers, with 1.42 million tuning in for the actual series finale.
Below are the seasonal rankings (based on average total viewers per episode) of One Tree Hill on The WB and The CW.
Awards and accolades
Over its 9-year run, One Tree Hill has been nominated and won various awards, most commonly in the Teen Choice Awards.
Syndication
On February 7, 2007, Soapnet announced that it would broadcast reruns of The O.C. and One Tree Hill. The deal, made with the show's production company Warner Brothers, stated that SOAPnet retained the option of picking up the fifth season for syndication. SOAPnet did so, starting to air season 5 episodes in January 2009.
In India, One Tree Hill premiered on STAR World India on 27 February 2013. STAR World India aired Season 1-7 of One Tree Hill at 10 pm on weekdays and Season 8-9 at 7 pm on weekdays. One Tree Hill ended its run on STAR World India on 14 November 2013. In Australia, One Tree Hill premiered on Network Ten in Late 2003, the channel aired seasons 1–2 and 4–6 with re-runs airing on both Network Ten and its Digital channel "Eleven". The show was aired in its entirety (Seasons 1–9) on the paid service, Foxtel on the Arena channel. In Philippines, One Tree Hill premied on RPN on 7 March 2007.
Home media releases
Seasons 1–9 of One Tree Hill were released on DVD in regions 1, 2 and 4, with commentary on selected episodes by cast and crew members, deleted scenes, gag reels and featurettes. Four box set collectors' editions were released: the first in August 2009 containing the complete seasons 1–6, and the second in August 2010 containing seasons 1–7 and in 2011 seasons 1-8. On May 12, the complete box set of One Tree Hill was revealed, and released on June 11, 2012. This box set was initially for sale in the UK only; however, the set became available in Australia on October 31, 2012.
References
One Tree Hill (TV series) Wikipedia
(Text) CC BY-SA