Covid-19
8

/

10

1

Votes

Alchetron

Rate This





Telugu




Sunil Reddy




India






July 19, 2013 (2013-07-19)



Om 3D is a 2013 3D Telugu action film written and directed by Sunil Reddy starring Nandamuri Kalyan Ram. The film is tipped to be India's first action 3D film. Nikesha Patel and Kriti Kharbanda are the leading ladies. The film has been shot in 5k resolution for great visuals. Hollywood technicians such as David Taylor, who worked for Avatar and Final Destination 5, and Ian Markus, known for films such as The Amazing Spiderman, have also worked for this film. The shooting was done in 110 days, but the post production took another year. Music was composed by Achu Rajamani and Sai Karthik. The action entertainer, produced under the banner NTR Arts, is slated to release on 19 July. The film has failed at box office.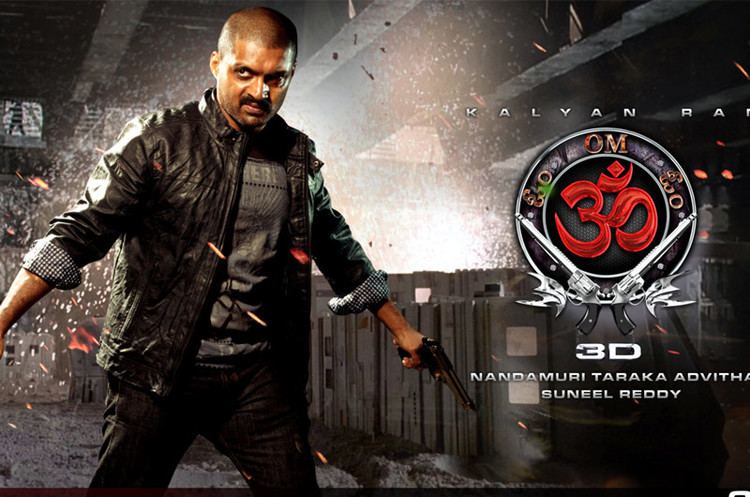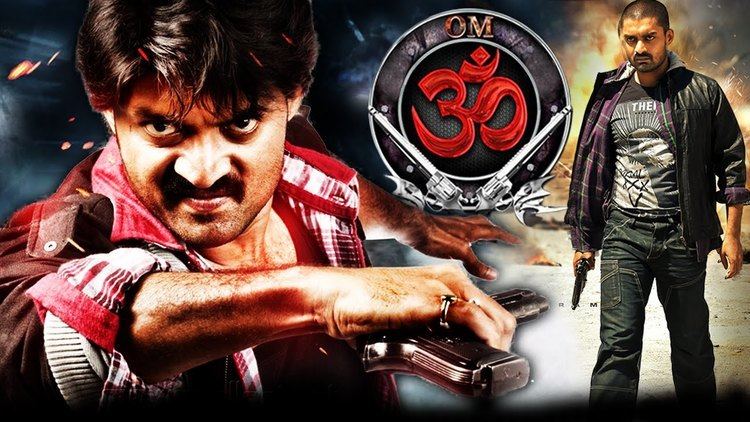 Arjun (Nandamuri Kalyan Ram) has a family. Arjun's father is Harischandra Prasad aka Hari (Karthik). Arjun's mother is Jothi. Hari has a younger brother named Lakshman. Hari's business rival is Byreddy (Rao Ramesh). 1 of Hari's friends is Ajay (Ahuti Prasad). 1 of Arjun's friends is Joseph. Bhavani (Sampath Raj) has been sitting in prison for a very long time. Bala & Bhavani's lawyer come to the prison because Bhavani's bail was revoked again. Bhavani's lawyer is still trying to get Bhavani released from prison. Bhavani wants Hari to die. Arjun sees a beautiful lady named Anjali (Kriti Kharbanda) on the beach. Bala wants Chandu to kill Hari, but Anjali saves Hari's life. Arjun falls in love with Anjali. Byreddy & his henchmen help Bala to get Bhavani released from prison. Lakshman informs Hari & Ajay that Byreddy joined forces with Bhavani. Hari wants Lakshman to locate Arjun just in case if Bhavani plans to kill Arjun. Arjun comes to train station because Anjali has to get onto a train. Lakshman calls Arjun's cellphone, but Anjali answers & disconnects the phone call. Before the call got disconnected, Lakshman heard the train engine making noise. While Anjali's leaving, Lakshman calls Arjun's phone again. Bhavani shows up. Bhavani tries to kill Arjun, but Arjun manages to dodge the bullet. Lakshman & his bodyguards show up. Lakshman throws a gun to Arjun. Some of Lakshman's bodyguards gets killed. Most of Bhavani's henchmen gets killed. Bhavani & his other henchmen escape. Arjun & Lakshman go back to Hari's office. Jimmy was the father of Hari & Lakshman. Bhavani was like another brother to Hari. Bhavani got arrested for doing illegal business. Bhavani broke out of jail to kill Jimmy. Bhavani got arrested again. Ajay's daughter is Riya (Nikesha Patel). On Holi Day, Arjun wants to introduce Anjali to his family. Bhavani puts Colors on his face, so he can sneak into Holi Festival. Arjun introduces Anjali to Jothi. Jothi realizes that Arjun & Anjali are lovers. Arjun sees Hari asking Ajay if Riya can marry Arjun. Ajay doesn't mind if Riya marries Arjun. Lakshman, Hari, Ajay, & Riya don't know that Arjun's in love with Anjali. Anjali's sad because Hari talked about Arjun & Riya getting married. Anjali decides to leave. Arjun tries to stop Anjali from leaving. Anjali still wants to leave. Bhavani kills Ajay. It's presumed that Bhavani tried to kill Hari. Hari doesn't want Arjun to get revenge on Bhavani now, but Arjun still wants to get revenge on Bhavani. Arjun goes to Byreddy's business. Arjun beats up Byreddy's employees. Arjun kidnaps Byreddy, inorder to lure Bhavani into a trap. When Arjun sees Bala pointing Gun at Anjali, Arjun has no other choice to let Bhavani & his henchmen escape. Arjun takes Anjali back to college. Arjun goes back home. Bhavani & his henchmen came to Bhavani's safehouse. Anjali shows up. Byreddy realizes that Bhavani paid Anjali to enter Arjun's life, so they can separate Arjun from Hari. If they separate Arjun from Hari, then they can kill Hari & Lakshman. Anjali calls Arjun's phone. Anjali needs to see Arjun. Arjun's about to leave, but Hari asks Arjun to marry Riya. Hari realizes that Arjun already has a lover, but Hari has no problem with it. Lakshman tells them that Anjali's actually working for Bhavani. Bala wanted Anjali to go onto the beach, so Arjun can see Anjali. Although Bala wanted Chandu to drive towards Hari, Bala wanted Anjali & Chandu to crash into each other accidentally. When Anjali came to Holi Festival, Arjun told security that they didn't need to check Anjali's car but Bhavani was hiding inside Anjali's trunk & that's how Bhavani sneaked into Holi Festival. Although Bala pointed Gun at Anjali, Bala wasn't going to shoot Anjali. Anjali pretended to love Arjun. Hari asks Arjun to stop loving Anjali. Arjun & his friend named Joseph go to Anjali's location. Bala & his henchmen take Anjali back to their safehouse. Bhavani didn't expect Anjali to call Arjun again. Anjali truly loves Arjun. For now, Bhavani doesn't want Anjali to know why they want to kill Hari. Riya loves Arjun. When Anjali goes to Hari's business, Anjali tries to explain to Arjun but Arjun & Riya still believe that Anjali's a bad woman. When Arjun saw Anjali's eyes, Arjun thinks that Bhavani forced Anjali to do bad things , Hari asks Arjun to bring Anjali to their house. Lakshman tells Riya that they have to kill Anjali. Riya retrieves Anjali from a bus stop. Riya goes outside. Anjali's still inside Riya's car. Riya locks her car. One of Lakshman's henchmen uses a truck to crash into Riya's car. Hari & Arjun go to hospital. Anjali's still alive & unconscious. Lakshman slaps Riya because Anjali's still alive. Riya bribed Byreddy to betray Bhavani. Riya, Byreddy, & Lakshman go to hospital. Byreddy lies to Hari & Arjun that Bhavani tried to kill Anjali. Hari tells Arjun to kill Bhavani. Arjun breaks into Bhavani's safehouse. Arjun kills Bhavani's henchmen except for Bala. Arjun tries to kill Bhavani, but Bala knocks out Arjun from behind. Bhavani puts Arjun in the car. While Bhavani's driving, Laksman & his henchmen show up. Bhavani kills some of Lakshman's henchmen. Arjun wakes up & causes Lakshman to crash. While Arjun's hanging onto bridge, Arjun shoots Bhavani's heart. Instead, Bhavani pulls Arjun back onto bridge. Bhavani reveals that he's actually Arjun's real father. Hari tells Byreddy that Arjun & Bhavani are father & son. Hari's hoping for Arjun & Bhavani to kill each other. Hari hoped for Ajay's murder to provoke Arjun to get revenge on Bhavani. Hari told Riya & Bhavani to kill Anjali. Bhavani & Bala never planned to kill Arjun. Bhavani came to meet Arjun at train station, but Bhavani pulled out a gun just in case if Lakshman & his henchmen planned to kill Arjun. Bhavani never told Anjali that he & Arjun are (father & son) because Bhavani wanted to tell Arjun the truth first. Bhavani wanted to kill Hari, but Bhavani wanted to Arjun the truth first. During the Holy Festival, Bhavani killed Ajay on purpose. Jothi realizes that Hari's a bad man. Lakshman & his henchmen try to kill Arjun. Bhavani grabs a grenade. Bhavani kills Lakshman & his henchmen by committing suicide. Bala takes Arjun to another safehouse. Jothi & Joseph also show up. Bala puts bandages onto Arjun's body.
Flashback: Bhavani was always a good man. Bhavani was like another brother to Hari. Bhavani had respect for Jimmy. Jimmy loved Bhavani more than Hari & Lakshman. Hari, Lakshman, & Ajay got jealous of Bhavani. Bhavan never did illegal business. Bala & Bhavani realized that Lakshman & Ajay were doing illegal business. Lakshman, Ajay, & Hari lied to police that Bhavani did illegal business. Police arrested Bhavani. Jimmy refused to believe that Bhavani did illegal business. Jimmy asked Police to release Bhavani. Hari said a bad thing about Jimmy, but Jimmy slapped Hari. Hari killed Jimmy. Bhavani's wife named Christina witnessed Jimmy's murder. Hari killed Christina. Bhavani showed up. Bhavani tried to kill Hari. Lakshman threatened to kill Arjun, so Bhavani had to let go of Hari. They planned to kill Bhavani, but Bala was bringing everyone to Jimmy's house. Lakshman, Ajay, & Hari are glad that Jimmy & Christina are dead. Lakshman, Ajay, & Hari framed Bhavani for killing Jimmy & Christina.
Flashback's over. Arjun performs Bhavani's funeral. Arjun shaves his head. Arjun uses payphone to call Riya, so they can meet in the quarry. Riya tells Byreddy's henchmen they can kill Arjun. Arjun kills Byreddy's henchmen. Arjun realizes that Riya's evil because Riya was the only person who knew about Arjun's location. Riya shows up, but Arjun shoots Riya in the head. Arjun kills Byreddy & his other henchmen. Hari's henchmen kidnaps Bala. After Hari's henchmen brings Bala to Hari's factory, Arjun shows up. Arjun kills most of Hari's henchmen. Hari points Gun at Bala, but Bala doesn't care about dying & Bala tells Arjun to kill Hari. Hari shoots Bala's arm & Arjun decides to surrender. Hari shoots Arjun. Hari's beating up Arjun. Arjun injures Hari & kills the bad guy who's pointing Gun at Bala and Arjun manages to kill Hari in a funny way.
Nandamuri Kalyan Ram as Arjun
Kriti Kharbanda as Anjali
Nikesha Patel as Riya
Karthik as Harischandra Prasad
Rao Ramesh as Byrreddy
Sampath Raj as Bhavani
Suresh
Raghu Karumanchi
Sithara
Ahuti Prasad
idlebrain Jeevi gave a rating of 3.1/5 stating "one should pat the back of Kalyan Ram for making Om 3D film with uncompromising passion and first-class 3D technology. !!" OM 3D released on 19 July, check out the release posters Tollywood Celebrities about Nandamuri Kalyan Ram's Om 3D movie
Om 3D Wikipedia
(Text) CC BY-SA