Manuel Leuterio de Castro Jr. (born July 6, 1949), better known as Noli de Castro or "Kabayan" Noli de Castro, is a Filipino journalist, politician and was the 12th Vice President of the Philippines from 2004 until 2010, under the presidency of Gloria Macapagal-Arroyo.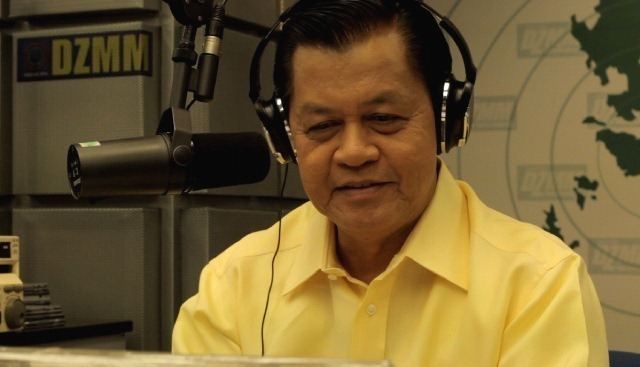 A radio and TV newsreader and commentator by profession, de Castro was elected Senator in 2001 and Vice President in 2004. He is the first independent candidate to receive the highest number of votes in a Philippine senatorial election and the first elected Vice President of the Philippines to run independently but campaigned in both elections under an alliance that supported the candidacy and administration of Arroyo.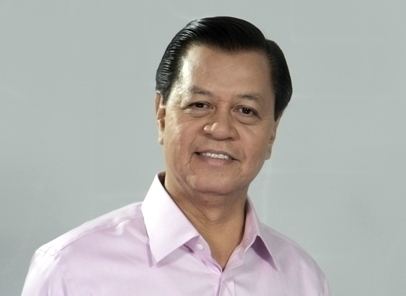 De Castro currently anchors his radio program Kabayan on DZMM and TV Patrol.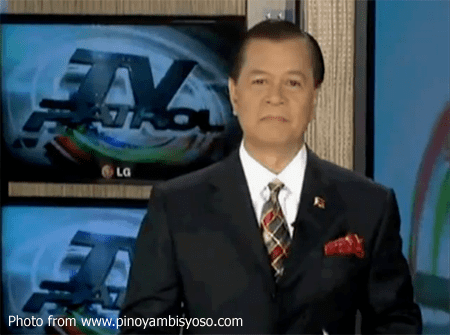 De Castro was born in the town of Pola, Oriental Mindoro at 4:00 pm on July 6, 1949. He is the fifth child of Manuel de Castro Sr. (born c. 1909) and Demetria (née Leuterio, born c. 1911). He studied at the University of the East in 1971 with a degree in Bachelor of Commerce, majoring in Banking and Finance, and a doctorate degree Honoris causa from the Polytechnic University of the Philippines.
De Castro began his career as a broadcaster during the Marcos dictatorship, when press freedoms were suppressed. He worked as a field reporter for Johnny de Leon, a popular radio announcer at the time. He later became a radio announcer in RPN's DWWW station from 1982 to 1986.
After the ouster of Marcos in 1986, de Castro joined ABS-CBN. He got his break into television as the segment host of Good Morning, Philippines' "At your Service". He also joined DZMM, a radio station of ABS-CBN, as the anchorman of "Kabayan". It was because of the popularity of the program that he gained the nickname "Kabayan Noli."
In 1987, de Castro became an anchor of Magandang Gabi, Bayan (Good Evening, Nation) and anchorman of the news and public affairs hit, "TV Patrol". In April 1996, he became the sole anchor of the newscast and in January 1999 he became the newscast's overall head of production and became the vice president of DZMM.
In the 2004 Philippine election, De Castro ran for vice president. He won by a narrow margin over Senator Loren Legarda, but an electoral protest was filed by the latter. The Supreme Court, acting as the Presidential Electoral Tribunal (PET), dismissed the said protest. He was appointed by President Arroyo as chairman for housing and urban development (HUDCC). As HUDCC Chair, Vice President De Castro also serves as ex officio Chairman of the Home Development Mutual Fund (HDMF or Pag-IBIG Fund), the Housing and Land Use Regulatory Board (HLURB), the National Housing Authority (NHA), the National Home Mortgage Finance Corporation (NHMFC) and the Social Housing Finance Corporation (SHFC) as well as ex officio Vice Chairman of the Home Guaranty Corporation (HGC). He has also been designated as concurrent Presidential Adviser on Overseas Filipino Workers, as Alternate Chairman of the National Anti-Poverty Commission, Head of the Task Force Against Illegal Recruitment, Price Monitoring Czar and Cabinet Officer for Regional DevelopmPalawan).
De Castro consistently was a front runner in the 2010 presidential elections. Being the Vice President, he was popular among voters to replace outgoing president Gloria Macapagal-Arroyo. However, in December 2009, he did not file to be included on the ballot and in an interview conducted by Karen Davila, he announced his retirement from politics and intention to get back to his old job as a broadcast journalist.