Years active

1915-1950




Role

Actor




Name

Noble Johnson




Siblings

George Johnson






Full Name

Noble Mark Johnson




Born

April 18, 1881 (

1881-04-18

) Marshall, Missouri, USA


Died

January 9, 1978, Yucaipa, California, United States


Ex-spouse

Ruth Thornton, Gladys Blackwell




Organizations founded

Lincoln Motion Picture Company


Movies

King Kong, The Most Dangerous Game, The Mummy, The Thief of Bagdad, She Wore a Yellow Ribbon




Similar People

Ernest B Schoedsack, Merian C Cooper, Irving Pichel, Karl Freund, William Witney
Noble Johnson (April 18, 1881 – January 9, 1978) was an African-American actor and film producer.
Contents
Biography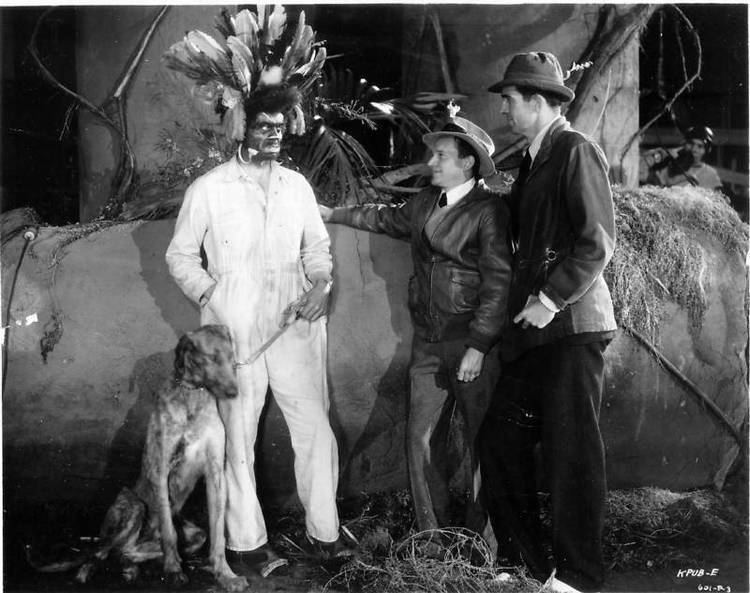 Standing 6'2" at 215 pounds, his impressive physique and handsome features made him in demand as a character actor and bit player. In the silent era he assayed a wide variety of characters of different races in a plethora of films, primarily serials, westerns and adventure movies. While Johnson was cast as black in many films, he also played Native American and Latino parts and "exotic" characters such as Arabians or even a devil in hell in Dante's Inferno (1924).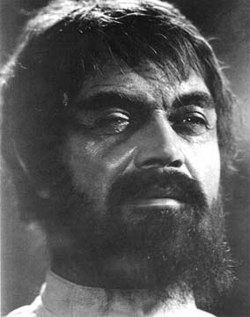 The old orthochromatic film stock of the early days was less discriminating about a person's color, as were black and white stocks in general, permitting some African-American actors a break, as their "color" was washed out or less obvious when photographed in black and white. As late as the early 1960s, there were very few African-American members of the Screen Actors Guild. Since there was a lack of opportunity for them as black performers, they were confined mostly to race films until the 1960s.
Noble was great friends with fellow actor Lon Chaney. They were schoolmates in Colorado.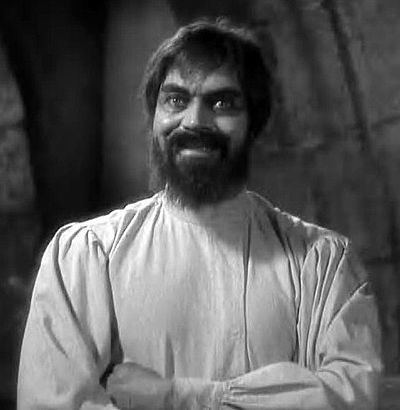 Johnson was also an entrepreneur. In 1916, he founded his own studio to produce what would be called "race films", movies made for the African-American audience, which was ignored by the "mainstream" film industry. The Lincoln Motion Picture Company, in existence until 1921, was an all-black company, and the first to produce movies portraying African-Americans as real people instead of as racist caricatures (Johnson was followed into the race film business by Oscar Micheaux and others). Johnson, who served as president of the company and was its primary asset as a star actor, helped support the studio by acting in other companies' productions such as 20,000 Leagues Under the Sea (1916), and investing his pay from those films in Lincoln.
Lincoln's first picture was The Realization of a Negro's Ambition (1916). For four years Johnson managed to keep Lincoln a going through his commitment to African-American filmmaking. However, he reluctantly resigned as president in 1920, as he no longer could continue his double business life, maintaining a demanding career in Hollywood films while trying to run a studio.
In the 1920s Johnson was a very busy character actor, appearing in such top-notch silent films as The Four Horsemen of the Apocalypse (1921) with Rudolph Valentino, Cecil B. DeMille's original The Ten Commandments (1923), The Thief of Bagdad (1924), and Dante's Inferno (1924). He made the transition to talkies, appearing in The Mysterious Dr. Fu Manchu (1929) as Li Po, in Moby Dick (1930) as Queequeg to John Barrymore's Captain Ahab, and in the Boris Karloff film The Mummy (1932) as "the Nubian". He was also the Native Chief on Skull Island in the classic King Kong (1933) (and its sequel The Son of Kong, 1933) and appeared in Frank Capra's classic Lost Horizon (1937) as one of the porters. One of his last films was John Ford's classic She Wore a Yellow Ribbon (1949), in which he played Native American Chief Red Shirt. He retired from the movie industry in 1950.
Johnson died of natural causes on January 9, 1978, in Yucaipa, California. He is buried in the Garden of Peace at Eternal Valley Memorial Park in Newhall, California.
Selected filmography
The Four Horsemen of the Apocalypse (1921)
The Ten Commandments (1923)
The Thief of Bagdad (1924)
Dante's Inferno (1924)
When a Man Loves (1927)
Vanity (1927)
Sal of Singapore (1928)
The Mysterious Dr. Fu Manchu (1929)
Moby Dick (1930)
East of Borneo (1931)
The Most Dangerous Game (1932)
The Mummy (1932)
King Kong (1933)
The Son of Kong (1933)
Murder in Trinidad (1934)
Lost Horizon (1937)
She Wore a Yellow Ribbon (1949)
References
Noble Johnson Wikipedia
(Text) CC BY-SA