Spouse

Kamal Roy (m. 1946–2004)

Children

Kiran Roy, Yogesh Roy







Full Name

Kokila Kishorechandra Bulsara

Movies

Raja Aur Runk, Maa, Deewaar, Amar Akbar Anthony, Bhai Bhai




Similar People

Balraj Sahni

, Lalita Pawar, Kader Khan, Manmohan Desai, S N Tripathi

Died

13 October 2004 (aged 73) Mumbai, Maharashtra, India

Other names

Queen of Misery

Awards

Filmfare Best Supporting Actress Award for Munimji (1956), Filmfare Best Supporting Actress Award for Chhaya (1962), Filmfare Best Supporting Actress Award for Shehnai (1965), Filmfare Lifetime Achievement Award (2004)
Nirupa Roy - Biography | Indian Film History
Nirupa Roy (born Kokila Kishorechandra Bulsara; Gujarati: નિરુપા રોય; 4 January 1931 – 13 October 2004) was an Indian actress who appeared in Hindi films. Roy was mostly known for portraying character roles of the Indian mother. She played leading roles in her early films and started playing mother roles during the 1970s and 1980s. Her acting career spanned more than 50 years, and she acted in more than 275 films. She was referred to as the "Queen of Misery" in Hindi film circles.
Contents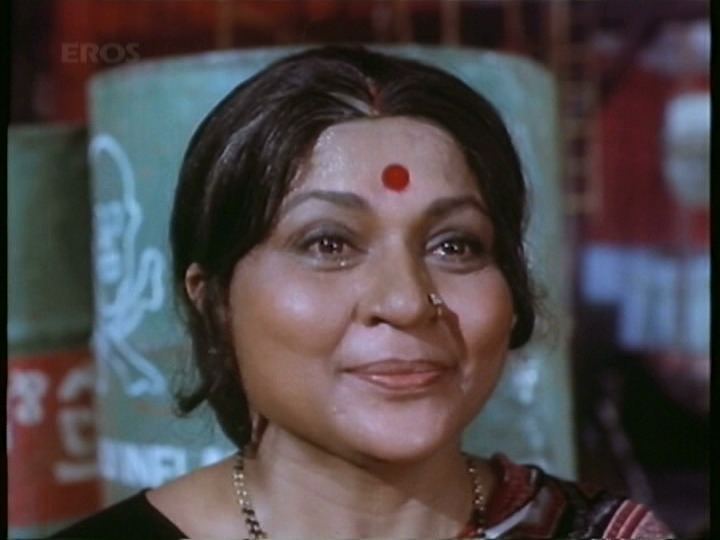 Personal life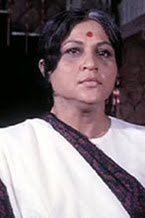 Nirupa Roy was born Kokila Kishorechandra Bulsara in Valsad, Gujarat. She was married to Kamal Roy when she was 15 and moved to Mumbai. They have two sons, Yogesh and Kiran. She changed her first name when she entered the film industry. She was very friendly with actress Shyama. She died after having a cardiac arrest in Mumbai on 13 October 2004 at the age of 73. She was regarded as the greatest Mother of all time in Bollywood. She was Gujarati and taught children Gujarati before she acted in films.
Career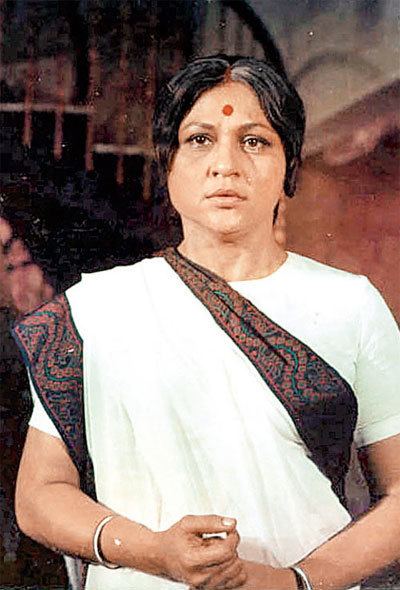 In 1946, Roy and her husband responded to an advertisement in a Gujarati paper looking for actors. She was selected and started her acting career with the Gujarati film Ranakdevi. The same year she acted in her first Hindi film Amar Raj. One of her popular films was Do Bigha Zameen (1953). She largely played mythological characters in the films of the 1940s and 50's. Her image of a goddess was very strong and people would visit her home and seek her blessings. Among her co-stars were Trilok Kapoor (with whom she played in eighteen movies)), Bharat Bhushan, Balraj Sahni (Garam Coat, 1955) and Ashok Kumar.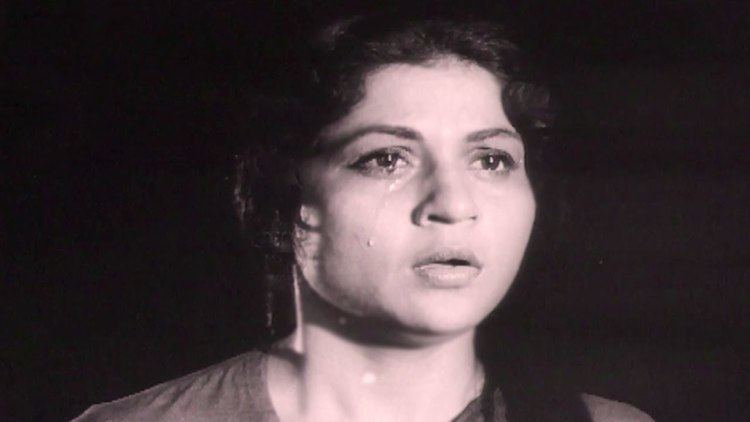 In the 1970s, her role as mother to the characters played by Amitabh Bachchan and Shashi Kapoor made her name synonymous to the impoverished suffering mother. Her role in Deewar (1975) and its dialogues with reference to a mother and son are used as clichés.
Awards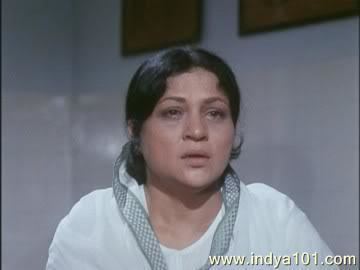 Filmfare Lifetime Achievement Award – Awarded
2004

Filmfare Best Supporting Actress Award
1956 Munimji – Malti
1962 Chhaya – Manorama/Aayah
1965 Shehnaai – Shobha

Bengal Film Journalists' Association – Best Supporting Actress Award – Won
1961 Chhaya – Manorama/Aayah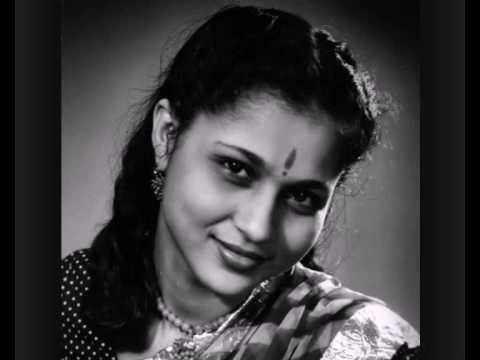 Filmography
Actress
1999
Lal Baadshah
as
Lal's foster mother
1996
Namak
as
Shanti K. Sharma
1992
Humshakal
as
Vinod's Mother
1992
Mere Sajana Saath Nibhana
as
Kanhaiya's Mother
1991
Hai Meri Jaan
as
Neelam's grandma / Dadi Maa
1991
Lakhpati
as
Rajju-Mrs. Shashi
1991
Pratikar
as
Parvati Prasad
1990
Kaaranama
as
Suraj's Mother
1990
Pyar Ka Devta
as
Parvati Kumar
1989
Dana Paani
as
Shanti Tripathi
1989
Santosh
as
Kamla (Santosh & Kundan's mother) 'Laxmidevi'
1988
Do Waqt Ki Roti
as
Kaushalya
1988
Inteqam
as
Birju's mother
1988
Sone Pe Suhaaga
as
Mrs. Kashinath
1988
Gangaa Jamunaa Saraswathi
as
Bharati devi (Gangaa's mom)
1988
Ganga Tere Desh Mein
as
Mrs. Ganga Nath
1988
Charanon Ki Saugandh
as
Ravi's Mother
1988
Pyar Ka Mandir
as
Laxmi Kumar
1988
Aurat Teri Yehi Kahani
as
Thakurain
1987
Naam O Nishan
as
Thakurain Champa J. Singh
1987
Pyaar Karke Dekho
as
Lilavati
1986
Angaaray
as
Mrs. Varma - Arti & Sanjay's mother
1986
Locket
as
Laxmi Sardarilal
1985
Geraftaar
as
Mrs. Durga Kumar Khanna
1985
Pataal Bhairavi
as
Ramu's mother
1985
Mahaguru
as
Subhash's mother
1985
Ramkali
as
Rukmani Ram Singh
1985
Sarfarosh
as
Jawala Singh's mother
1985
Aaj Ka Daur
as
Laxmi Agnihotri
1984
Mera Faisla
as
Mrs. Saxena (Raj's dadimaa)
1984
Ram Tera Desh
as
Mrs. Savitri Das
1984
Inquilaab
as
Amarnath's mother
1984
Aan Aur Shaan
as
Kaushalya
1983
Chor Police
as
Mrs. Sinha
1983
Mawaali
as
Ramesh's Mother
1983
Betaab
as
Sumitra Devi Kapoor
1982
Baawri
as
Laxmi-Gayatri's Mother
1982
Chalti Ka Naam Zindagi
1982
Do Ustad
as
Munna's mother
1982
Main Intequam Loonga
as
Janki Agnihotri
1982
Deedar-E-Yaar
as
Mrs. Nawaz Khan
1982
Teri Kasam
as
Parvati (Tony's Mother)
1982
Badle Ki Aag
as
Durga (uncredited)
1982
Teesri Aankh
as
Malti Nath
1982
Geet Ganga
as
Mrs. Gajraj Singh
1981
Katilon Ke Kaatil
as
Ajit and Munna's father
1981
Professor Pyarelal
as
Shanti
1981
Jail Yatra
as
Radha Verma
1981
Khoon Aur Paani
as
Mrs. Singh
1981
Aas Paas
as
Arun's Mother
1979
Khandaan
as
Savitri G. Srivastav
1979
Kartavya
as
Mrs. Savitri Rai
1978
Muqaddar Ka Sikandar
as
Fatima
1978
Dil Aur Deewaar
as
Saroj's mom
1978
Anjane Mein
as
Mrs. Shanti Manohar Lal
1978
Besharam
as
Mrs. Ramchandra
1977
Hatyara
as
Prakash's Mother
1977
Amar Akbar Anthony
as
Bharati
1977
Aaina
as
Savitri R. Shastri
1977
Khoon Pasina
as
Aslam's Mother
1976
Aap Beati
as
Lajjo Kishorilal Kapoor
1975
Mounto
as
Parvati - Mohan's mother
1975
Ponga Pandit
as
Jaanki Nath
1974
The Cheat
as
Maa Annapurna - Ranjit's Mother
1974
Zehreela Insaan
as
Shobha
1974
Roti
as
Malti - Shravan's mother
1973
Kuchhe Dhaage
as
Thakurain Devaki Singh
1972
Jaanwar Aur Insaan
as
Gauri
1972
Jawani Diwani
as
Madhu Anand
1972
Ek Hasina Do Diwane
as
Amar's mom
1971
Ganga Tera Pani Amrit
1971
Jawan Muhabat
as
Mrs. Sunita Sareen
1970
Purab Aur Pachhim
as
Kaushalya (Harnam's Wife)
1970
Aan Milo Sajna
as
Savitri Choudhury
1970
Ghar Ghar Ki Kahani
as
Padma
1970
My Love
as
Durga - Raj's Aunt
1970
Abhinetri
as
Shekhar's Mother
1969
Ansoo Ban Gaye Phool
as
Sumitra
1969
Aya Sawan Jhoom Ke
as
Maya
1969
Jigri Dost
as
Annapurna N. Das
1968
Ek Kali Muskai
as
Hostel Principal
1968
Sadhu Aur Shaitaan
as
Goddess Parvati (in play) (uncredited)
1968
Aabroo
as
Tilotma M. Anand
1967
Ram Aur Shyam
as
Sulakshana
1967
Badrinath Yatra
as
Sheila
1966
Neend Hamari Khwab Tumhare
as
Begum. Khan Bahadur
1965
Shankar Sita Ansuya
as
Narmada
1965
Shri Ram Bharat Milap
as
Rani Kaikeyi
1965
Chand Aur Suraj
as
Kamla C. Malik
1964
Phoolon Ki Sej
as
Janki Verma
1963
Kaun Apna Kaun Paraya
as
Mangala
1962
Bijli Chamke Jamna Paar
1962
Maa Beta
as
Rameshwari Sahay
1961
Chhaya
as
Manorama / Aayah
1961
Dharmputra
as
Mrs. Savitri Amrit Rai
1960
Maya Machhendra
as
Maharani Tilottama
1959
Bedard Zamana Kya Jane
as
Kamla
1959
Kavi Kalidas
as
Princess Vidyotma
1959
Rani Rupmati
as
Rupmati D. Singh
1958
Samrat Chandragupt
as
Princess Helena
1957
Ek Gaon Ki Kahani
as
Maya (as Nirupa)
1957
Janam Janam Ke Phere: Alias Sati Anapurna
as
Annapurna
1957
Musafir
as
Bhanu's Sister-in-law
1956
Amarsinh Rathod
as
Rani Chandrawati
1956
Bhai-Bhai
as
Mrs. Laxmi Kumar
1954
Aurat Teri Yehi Kahani
1953
Do Bigha Zamin
as
Parvati (Paro) Maheto
1953
Three Lights and Four Streets
as
Kanta (Gujerati wife)
1953
Naulakha Haar
as
Lakha Beipur
Writer
1958
Samrat Chandragupt (lyrics)
References
Nirupa Roy Wikipedia
(Text) CC BY-SA