Other names

Nikki Kodjoe




Role

Actress




Name

Nicole Parker





Years active

1993–present




Occupation

Actress




Height

1.72 m







Full Name

Nicole Ari Parker




Born

October 7, 1970 (age 52) (

1970-10-07

)

Baltimore, Maryland, United States




Spouse

Boris Kodjoe (m. 2005), Joseph Falasca (m. 2001–2001)


Children

Sophie Tei Naaki Lee Kodjoe, Nicolas Neruda Kodjoe




Parents

Donald Parker, Susan Parker




Movies and TV shows

Soul Food, Boogie Nights, Welcome Home Roscoe J, Remember the Titans, Blue Streak


Similar People

Boris Kodjoe, Joseph Falasca, Tisha Campbell‑Martin, Sanaa Lathan, Vanessa Williams


Profiles




Twitter
You ve got nicole ari parker
Nicole Ari Parker-Kodjoe (born October 7, 1970), also known as Nikki Kodjoe, is an American actress and model. She is known for her role as Becky Barnett in the 1997 film Boogie Nights and as attorney Teri Joseph on the Showtime series Soul Food, which ran from 2000 to 2004. Additionally, Nicole co-starred on the short-lived UPN romantic comedy Second Time Around that lasted for one season and appeared in the 2008 film, Welcome Home Roscoe Jenkins.
Contents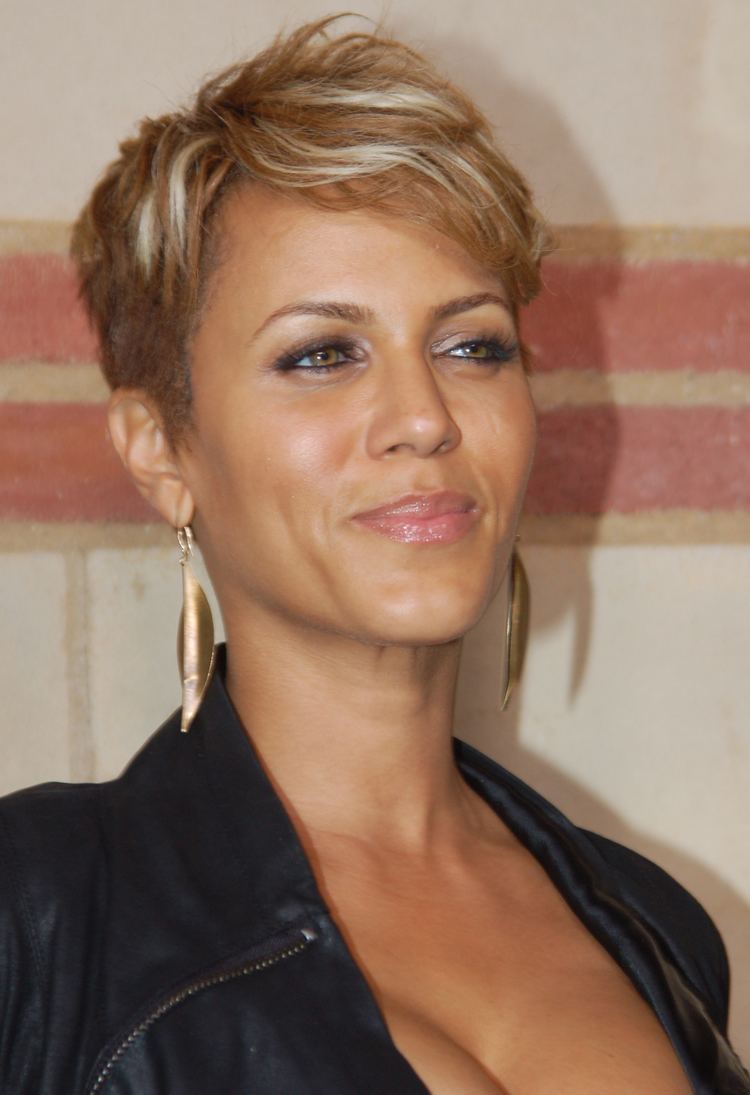 SHMS Actress Nicole Ari Parker Interview Feb 15
Early years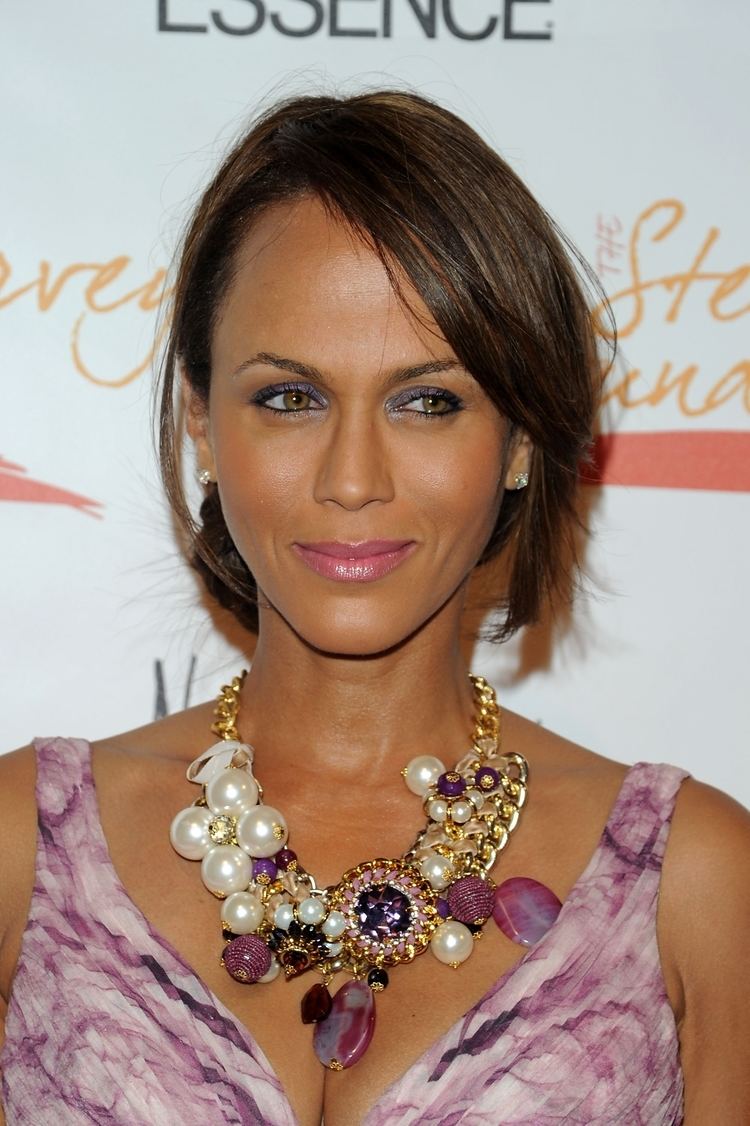 Parker was born in Baltimore, Maryland. She is the only child of her divorced parents, health care professional Susan Parker and dentist Donald Parker. After briefly attending the Montessori School, Parker entered Roland Park Country School where she stayed through high school. At the age of 17, she won Best Actress in the state of Maryland's high school competition and then moved to The Washington Ballet Company before applying to the New York University's Tisch School of the Arts. She graduated with an acting degree in 1993.
Career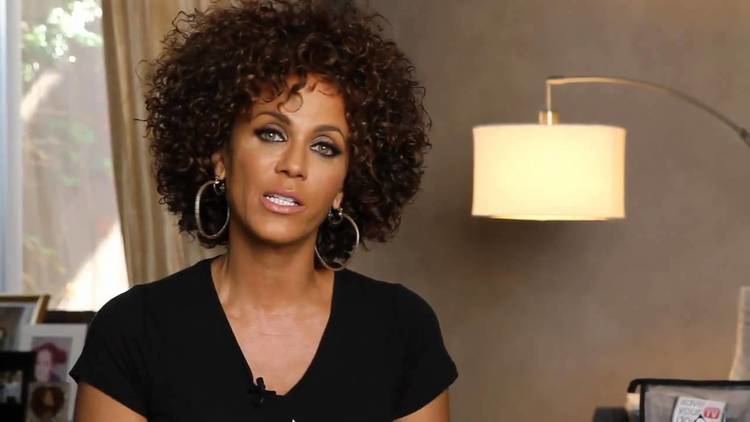 Early in her career she appeared in several critically acclaimed independent films including The Incredibly True Adventure of Two Girls in Love, Boogie Nights, 200 Cigarettes, and the 1999 Sundance Film Festival winner The Adventures of Sebastian Cole. She starred with her husband, model and actor Boris Kodjoe, in UPN's situation comedy Second Time Around.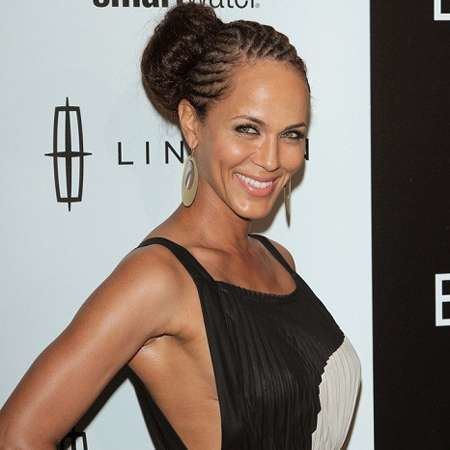 After a string of odd jobs (including scooping ice cream), bit roles, and low wage work in the theater circuit, Parker was offered her breakthrough role on Soul Food. In Soul Food, she showcased her singing voice in several episodes. Parker also had a guest appearance on CSI: Crime Scene Investigation, playing a singer. She played the role of Stephanie in the movie Divas alongside Khalil Kain. She also had a lead role in the 1998 film Exiled: A Law & Order Movie. She worked alongside Martin Lawrence in two of his films: Blue Streak and Welcome Home Roscoe Jenkins. Parker also opened on Broadway in the play A Streetcar Named Desire, in the role of Blanche DuBois.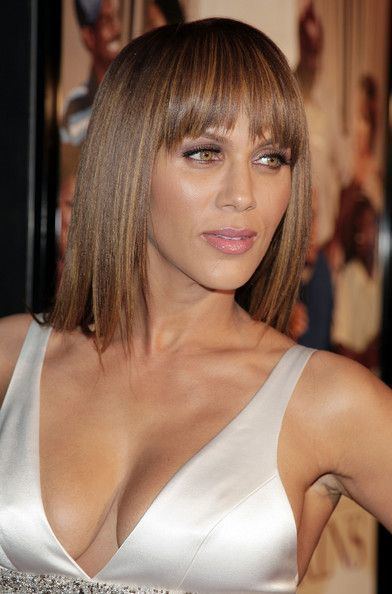 Parker was lead actress in the 2013 NBC drama pilot, Secret Lives of Husbands and Wives, and later had a recurring role on Revolution. In 2014, she starred as a series regular in the first season of the TNT crime drama Murder in the First, opposite Taye Diggs and Kathleen Robertson.
Personal life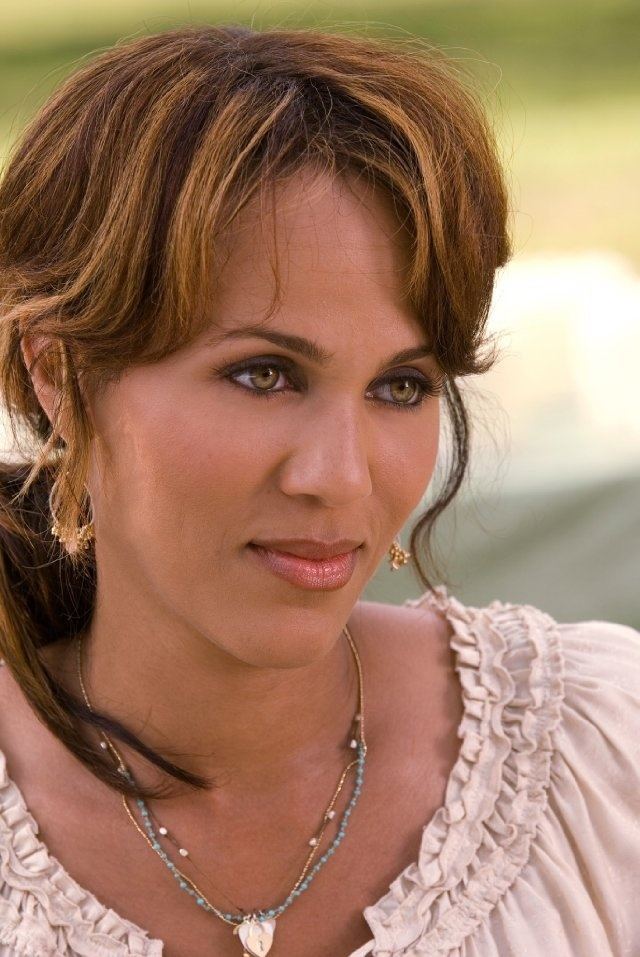 Parker eloped with actor Joseph Falasca in March 2001. Their marriage lasted only eight months; they divorced later that year. She married her Soul Food co-star Boris Kodjoe on May 21, 2005, in Gundelfingen, Germany. She gave birth to their first child, a girl, Sophie Tei-Naaki Lee Kodjoe, on March 5, 2005. Sophie has spina bifida, which was diagnosed at birth. Parker gave birth to the couple's second child, Nicolas Neruda Kodjoe, a boy, on October 31, 2006 in Atlanta, Georgia. The family attends the Cascade United Methodist Church when in Atlanta.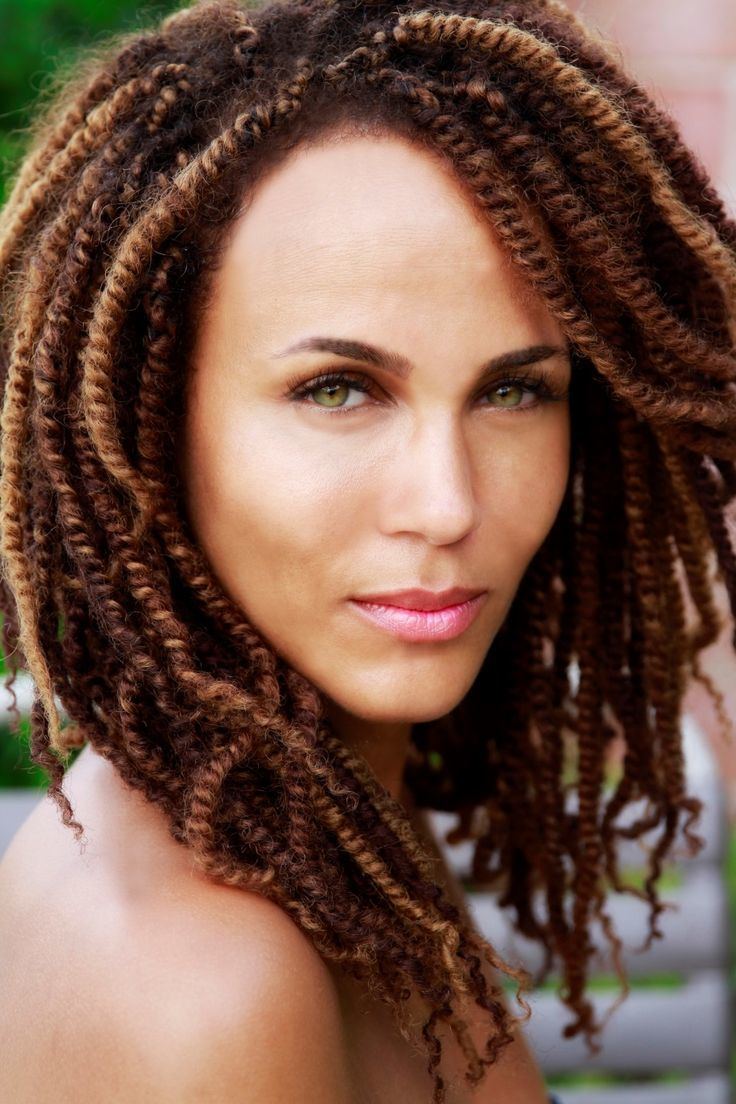 Parker is an active member of the Democratic Party.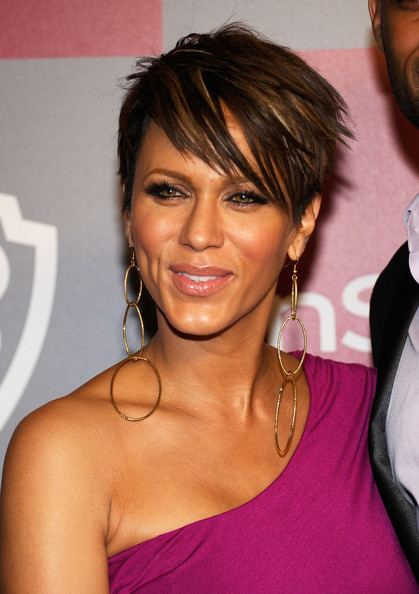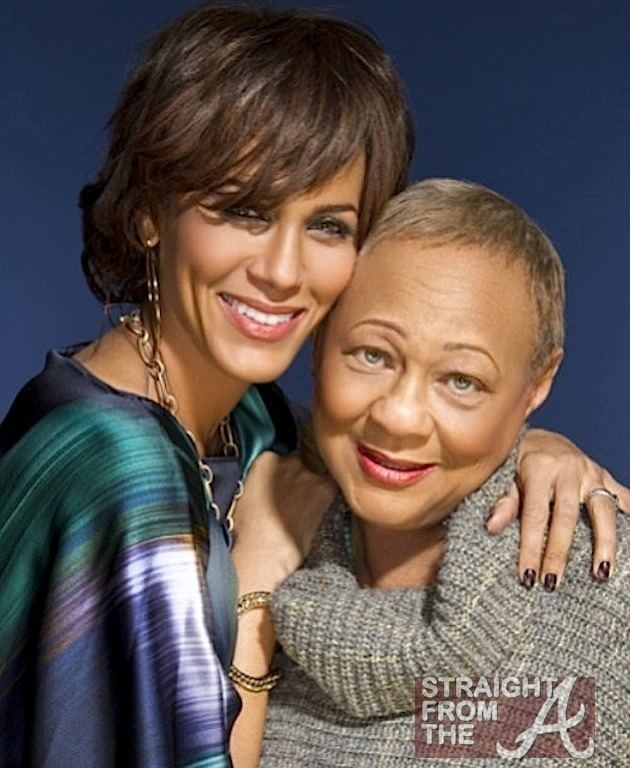 Filmography
Actress
-
At That Age (TV Series) (completed)
as
Samantha Cooper
- Pilot - Samantha Cooper
-
Secret Lives of Husbands and Wives (TV Movie)
as
Paula Cooke
2023
A Snowy Day in Oakland
as
LaTrice
2022
The Best Man: The Final Chapters (TV Series)
as
Xiomara Amani
- The Wedding (2022) - Xiomara Amani
- Paradise (2022) - Xiomara Amani
2022
We Are Gathered Here Today
as
Nancy Stone
2021
And Just Like That... (TV Series)
as
Lisa Todd Wexley
- Seeing the Light (2022) - Lisa Todd Wexley
- No Strings Attached (2022) - Lisa Todd Wexley
- Sex and the Widow (2022) - Lisa Todd Wexley
- Tragically Hip (2021) - Lisa Todd Wexley
- Some of My Best Friends (2021) - Lisa Todd Wexley
- Little Black Dress (2021) - Lisa Todd Wexley
- Hello It's Me (2021) - Lisa Todd Wexley
2022
Safe Space
as
Lila Jackson
2020
Chicago P.D. (TV Series)
as
Samantha Miller
- Closure (2021) - Samantha Miller
- The Right Thing (2021) - Samantha Miller
- Due Process (2021) - Samantha Miller
- Impossible Dream (2021) - Samantha Miller
- Protect and Serve (2021) - Samantha Miller
- Unforgiven (2021) - Samantha Miller
- White Knuckle (2020) - Samantha Miller
- Fighting Ghosts (2020) - Samantha Miller
2017
Empire (TV Series)
as
Giselle
- Home Is on the Way (2020) - Giselle
- Over Everything (2020) - Giselle
- We Got Us (2020) - Giselle (credit only)
- Love Me Still (2020) - Giselle
- I Am Who I Am (2020) - Giselle (credit only)
- Come Undone (2020) - Giselle
- Talk Less (2020) - Giselle
- Can't Truss 'Em (2020) - Giselle
- Cold Cold Man (2019) - Giselle
- Remember the Music (2019) - Giselle
- Do You Remember Me (2019) - Giselle
- Good Enough (2019) - Giselle
- Heart of Stone (2019) - Giselle
- Stronger Than My Rival (2019) - Giselle
- Tell the Truth (2019) - Giselle
- You Broke Love (2019) - Giselle (credit only)
- Got on My Knees to Pray (2019) - Giselle
- What Is Love (2019) - Giselle
- The Roughest Day (2019) - Giselle
- My Fate Cries Out (2019) - Giselle
- Never Doubt I Love (2019) - Giselle (credit only)
- A Wise Father That Knows His Own Child (2019) - Giselle (credit only)
- Without All Remedy (2019) - Giselle
- Hot Blood, Hot Thoughts, Hot Deeds (2019) - Giselle
- Shift and Save Yourself (2019) - Giselle
- In Loving Virtue (2019) - Giselle
- My Fault Is Past (2019) - Giselle
- Had It from My Father (2018) - Giselle
- Master of What Is Mine Own (2018) - Giselle
- Treasons, Stratagems, and Spoils (2018) - Giselle
- What Is Done (2018) - Giselle
- The Depth of Grief (2018) - Giselle (credit only)
- Love All, Trust a Few (2018) - Giselle
- Pride (2018) - Giselle
- Pay for Their Presumptions (2018) - Giselle
- Steal from the Thief (2018) - Giselle
- The Empire Unpossess'd (2018) - Giselle
- Bloody Noses and Crack'd Crowns (2018) - Giselle
- False Face (2018) - Giselle
- Without Apology (2018) - Giselle
- Slave to Memory (2017) - Giselle
2019
Younger (TV Series)
as
Beth
- An Inside Glob (2019) - Beth
- The Unusual Suspect (2019) - Beth
2019
Star (TV Series)
as
Giselle Simms
- Square One (2019) - Giselle Simms
2018
The Romanoffs (TV Series)
as
Cheryl Gowans
- Bright and High Circle (2018) - Cheryl Gowans
2018
How It Ends
as
Paula Sutherland
2018
I'm Dying Up Here (TV Series)
as
Gloria
- Now You See Me, Now You Don't (2018) - Gloria
- Between Us (2018) - Gloria
- The Mattresses (2018) - Gloria
- Bete Noire (2018) - Gloria
- Plus One (2018) - Gloria
2017
Time After Time (TV Series)
as
Vanessa Anders
- You Will Find Me (2017) - Vanessa Anders
- Turned to Gray (2017) - Vanessa Anders
- If You're Lost (2017) - Vanessa Anders
- Suitcases of Memories (2017) - Vanessa Anders
- Caught Up in Circles (2017) - Vanessa Anders
- The Second Hand Unwinds (2017) - Vanessa Anders
- I Fall Behind (2017) - Vanessa Anders
- Picture Fades (2017) - Vanessa Anders
- Secrets Stolen (2017) - Vanessa Anders
- Out of Time (2017) - Vanessa Anders
- I Will Catch You (2017) - Vanessa Anders
- Pilot (2017) - Vanessa Anders
2017
Downsized (TV Movie)
as
Ebony
2016
Model Woman (TV Series)
as
Helenjane Harris
2016
Almost Christmas
as
Sonya
2015
Rosewood (TV Series)
as
Kat
- Paralytics and Priorities (2016) - Kat
- Aortic Atresia and Art Installations (2015) - Kat
- Bloodhunt and Beats (2015) - Kat (uncredited)
- Necrosis and New Beginnings (2015) - Kat
- Vitamins and Vandals (2015) - Kat
- Have-Nots and Hematomas (2015) - Kat
- Fireflies and Fidelity (2015) - Kat
2014
Murder in the First (TV Series)
as
District Attorney Jacqueline Perez
- Blunt the Edge (2014) - District Attorney Jacqueline Perez
- Family Matters (2014) - District Attorney Jacqueline Perez
- Win Some, Lose Some (2014) - District Attorney Jacqueline Perez
- Suck My Alibi (2014) - District Attorney Jacqueline Perez
- Punch Drunk (2014) - District Attorney Jacqueline Perez
- Pants on Fire (2014) - District Attorney Jacqueline Perez
- Burning Woman (2014) - District Attorney Jacqueline Perez
- Who's Your Daddy (2014) - District Attorney Jacqueline Perez
- The City of Sisterly Love (2014) - District Attorney Jacqueline Perez
2013
Revolution (TV Series)
as
Secretary Justine Allenford
- Come Blow Your Horn (2013) - Secretary Justine Allenford
- The Patriot Act (2013) - Secretary Justine Allenford
- Dead Man Walking (2013) - Secretary Justine Allenford
- One Riot, One Ranger (2013) - Secretary Justine Allenford
- Patriot Games (2013) - Secretary Justine Allenford
- Love Story (2013) - Secretary Justine Allenford
- There Will Be Blood (2013) - Secretary Justine Allenford
- Born in the U.S.A. (2013) - Secretary Justine Allenford
2013
Repentance
as
Sophie Sanchez
2011
Big Mike (TV Movie)
as
Grace Peterson
2011
35 and Ticking
as
Zenobia
2011
Let's Stay Together (TV Series)
as
Renee
- The Fourth Wheel (2011) - Renee
2010
The Deep End (TV Series)
as
Susan Oppenheim
- White Lies, Black Ties (2010) - Susan Oppenheim
- An Innocent Man (2010) - Susan Oppenheim
- Nothing Personal (2010) - Susan Oppenheim
- To Have and to Hold (2010) - Susan Oppenheim
- Where There's Smoke (2010) - Susan Oppenheim
- Pilot (2010) - Susan Oppenheim
2009
Pastor Brown
as
Tonya Copeland Brown
2009
Black Dynamite
as
Mahogany Black
2008
Never Better (TV Movie)
as
Allison
2008
Welcome Home, Roscoe Jenkins
as
Lucinda
2005
King's Ransom
as
Angela Drake (as Nicole Parker)
2004
Second Time Around (TV Series)
as
Ryan Muse
- The Dinner Party (2005) - Ryan Muse (as Nicole Parker)
- You're Fired (2005) - Ryan Muse (as Nicole Parker)
- Big Bank, Little Bank (2005) - Ryan Muse (as Nicole Parker)
- Sins of Paula's Father (2004) - Ryan Muse (as Nicole Parker)
- A Kiss Is Still a Kiss (2004) - Ryan Muse (as Nicole Parker)
- Secrets (2004) - Ryan Muse (as Nicole Parker)
- Coupling Up (2004) - Ryan Muse (as Nicole Parker)
- Crack That Whip (2004) - Ryan Muse (as Nicole Parker)
- Ryan Sees Party People (2004) - Ryan Muse (as Nicole Parker)
- No, No (2004) - Ryan Muse (as Nicole Parker)
- Pre-What? (2004) - Ryan Muse (as Nicole Parker)
- For Better or Worse (2004) - Ryan Muse (as Nicole Parker)
- Pilot (2004) - Ryan Muse (as Nicole Parker)
2000
Soul Food (TV Series)
as
Teri Joseph
- Don't Think This Hasn't Been Fabulous (2004) - Teri Joseph
- Fear Eats the Soul (2004) - Teri Joseph
- In the Garden (2004) - Teri Joseph
- Take It to the Limit (2004) - Teri Joseph
- Love Me or Leave Me (2004) - Teri Joseph
- Successful Failure (2004) - Teri Joseph
- Angelitos Negros (2004) - Teri Joseph
- Survival Techniques (2004) - Teri Joseph
- A Rock Hard Place (2004) - Teri Joseph
- Decisions and Choices (2004) - Teri Joseph
- We Plan (2004) - Teri Joseph
- The Son Also Rises (2004) - Teri Joseph
- Two to Tango (2004) - Teri Joseph
- Pagan Poetry (2004) - Teri Joseph
- Falling from Grace (2003) - Teri Joseph
- Nobody's Child (2003) - Teri Joseph
- Sacrifice Fly (2003) - Teri Joseph
- Attracting Opposites (2003) - Teri Joseph
- My Brother's Keeper (2003) - Teri Joseph
- Shades of Grey (2003) - Teri Joseph
- Truth's Consequences (2003) - Teri Joseph
- The New Math (2003) - Teri Joseph
- Life 101 (2003) - Teri Joseph
- All Together Alone (2003) - Teri Joseph
- Emotional Collateral (2002) - Teri Joseph
- Big Dreams in Small Spaces (2002) - Teri Joseph
- Let's Do It Again (2002) - Teri Joseph
- Child Safety (2002) - Teri Joseph
- Stranger Than Fiction (2002) - Teri Joseph
- Empty Spaces (2002) - Teri Joseph
- Out with the Old- (2002) - Teri Joseph
- Past Imperfect (2002) - Teri Joseph
- Ultimate Power (2002) - Teri Joseph
- Tonight at Noon (2002) - Teri Joseph
- This Must Be Love (2002) - Teri Joseph (as Nicole Parker)
- In Transition (2002) - Teri Joseph (as Nicole Parker)
- Lovers and Other Strangers (2002) - Teri Joseph (as Nicole Parker)
- Help (2002) - Teri Joseph (as Nicole Parker)
- A Taste of Justice (2002) - Teri Joseph (as Nicole Parker)
- From Dreams to Nightmares (2002) - Teri Joseph (as Nicole Parker)
- If You Don't Know Me by Now (2001) - Teri Joseph (as Nicole Parker)
- Fly Away Home (2001) - Teri Joseph (as Nicole Parker)
- Running as Fast as I Can (2001) - Teri Joseph (as Nicole Parker)
- I'm Afraid of Americans (2001) - Teri Joseph (as Nicole Parker)
- Never Can Say Goodbye (2001) - Teri Joseph (as Nicole Parker)
- The Root (2001) - Teri Joseph (as Nicole Parker)
- Life Lessons (2001) - Teri Joseph (as Nicole Parker)
- Games People Play (2001) - Teri Joseph (as Nicole Parker)
- Come Back for the Comeback (2001) - Teri Joseph (as Nicole Parker)
- Sex and Money (2001) - Teri Joseph (as Nicole Parker)
- God Bless the Child (2001) - Teri Joseph (as Nicole Parker)
- Who Do You Know? (2001) - Teri Joseph (as Nicole Parker)
- Welcome Home (2001) - Teri Joseph (as Nicole Parker)
- The Aftermath (2001) - Teri Joseph (as Nicole Parker)
- Take Me to the Water (2001) - Teri Joseph (as Nicole Parker)
- A Clear and Present Stranger (2001) - Teri Joseph (as Nicole Parker)
- Everything Is Unfolding Perfectly (2001) - Teri Joseph (as Nicole Parker)
- Sometimes You Win, Sometimes You Lose (2001) - Teri Joseph (as Nicole Parker)
- This Crazy Life (2001) - Teri Joseph (as Nicole Parker)
- Little Girl Blue (2001) - Teri Joseph (as Nicole Parker)
- Nice Work If You Can Get It (2001) - Teri Joseph (as Nicole Parker)
- Ordinary Pain (2001) - Teri Joseph (as Nicole Parker)
- The Language of Life (2000) - Teri Joseph (as Nicole Parker)
- Man Trouble (2000) - Teri Joseph (as Nicole Parker)
- Samurai Secrets (2000) - Teri Joseph (as Nicole Parker)
- Anything You Can Do (2000) - Teri Joseph (as Nicole Parker)
- Bad Luck (2000) - Teri Joseph (as Nicole Parker)
- Truth Be Told (2000) - Teri Joseph (as Nicole Parker)
- Claiming (2000) - Teri Joseph (as Nicole Parker)
- The Watermelon Theory (2000) - Teri Joseph (as Nicole Parker)
- What Women Want (2000) - Teri Joseph (as Nicole Parker)
- Heart of the Matter (2000) - Teri Joseph (as Nicole Parker)
- The More Things Stay the Same (2000) - Teri Joseph (as Nicole Parker)
- The More Things Change (2000) - Teri Joseph (as Nicole Parker)
2004
All of Us (TV Series)
as
Traci Garrison
- Playdate (2004) - Traci Garrison (as Nicole Parker)
2003
The System (TV Series)
as
Linda Evans
- Video Vigilantes (2003) - Linda Evans
- Fakers and Takers (2003) - Linda Evans
- Caught Redhanded (2003) - Linda Evans
- Against All Odds (2003) - Linda Evans
- A Deadly Game (2003) - Linda Evans
- Thrill Killers (2003) - Linda Evans
- Risky Business (2003) - Linda Evans
- Danger on the Job (2003) - Linda Evans
- Casino Capers (2003) - Linda Evans
2002
Brown Sugar
as
Reese Marie Wiggam Ellis
2002
CSI: Crime Scene Investigation (TV Series)
as
Lillie Ivers
- Primum Non Nocere (2002) - Lillie Ivers
2000
Remember the Titans
as
Carol Boone
1999
Cosby (TV Series)
as
Rebecca
- The Perfect Valentine (2000) - Rebecca
- The Hilton Hilton (2000) - Rebecca
- Lucas Apocalypse (1999) - Rebecca
2000
Dancing in September
as
Tomasina 'Tommy' Crawford
2000
The Wonderful World of Disney (TV Series)
as
Christine
- The Loretta Claiborne Story (2000) - Christine
1999
Blue Streak
as
Melissa Green
1999
A Map of the World
as
Sherry
1999
Loving Jezebel
as
Frances
1999
Mirar Mirror (Short)
as
Denise Scott
1999
Mind Prey (TV Movie)
as
Weather Karkinnon
1999
Mute Love
as
Mavis (as Nicole Parker)
1999
200 Cigarettes
as
Bridget (as Nicole Parker)
1998
Exiled (TV Movie)
as
Georgeanne Taylor
1998
The Adventures of Sebastian Cole
as
Nurse Jenny
1997
Boogie Nights
as
Becky Barnett
1997
SUBWAYStories: Tales from the Underground (TV Movie)
as
Sharon (segment "Honey-Getter")
1997
The End of Violence
as
Ade Kenya (as Nicole Parker)
1996
Rebound: The Legend of Earl 'The Goat' Manigault (TV Movie)
as
Wanda (as Nicole Parker)
1995
Divas (TV Movie)
as
Stephanie
1995
Stonewall
as
Female Draft Officer (as Nicole Parker)
1995
The Incredibly True Adventure of Two Girls in Love
as
Evie Roy (as Nicole Parker)
1993
Other Women's Children (TV Movie)
as
Marcelle (uncredited)
Producer
2017
Downsized (TV Movie) (executive producer)
2015
The Boris & Nicole Show (TV Series) (co-executive producer)
Miscellaneous
2004
Second Time Around (TV Series) (consultant - 2 episodes)
- Big Bank, Little Bank (2005) - (consultant - as Nicole Parker)
- A Kiss Is Still a Kiss (2004) - (consultant - as Nicole Parker)
Self
2022
The Ellen DeGeneres Show (TV Series)
as
Self
- Stephen 'tWitch' Boss/Nicole Ari Parker (2022) - Self
2022
Touré Show (Podcast Series)
as
Self - Guest
- Nicole Ari Parker-I Am LTW (2022) - Self - Guest
2022
The Drew Barrymore Show (TV Series)
as
Self - Guest
- Sarita Choudhury/Nicole Ari Parker/Kym Whitley/Finesse Mitchell/Sydney Sweeney/Karen Pittman (2022) - Self - Guest
2022
Nick Cannon (TV Series)
as
Self
- Nicole Ari Parker/Boris Kodjoe (2022) - Self
2022
Watch What Happens Live with Andy Cohen (TV Series)
as
Self - Guest
- Isla Fisher & Nicole Ari Parker (2022) - Self - Guest
2010
Entertainment Tonight (TV Series)
as
Self
- Episode #41.105 (2022) - Self
- Episode #41.20 (2021) - Self
- Episode dated 20 October 2010 (2010) - Self
2022
GMA3: What You Need to Know (TV Series)
as
Self
- Ginger Zee/Boris Kodjoe/Nicole Ari Parker/Tory Johnson (2022) - Self
2022
The Talk (TV Series)
as
Self
- Boris Kodjoe/Nicole Ari Parker (2022) - Self
2021
Jemele Hill Is Unbothered (Podcast Series)
as
Self - Guest
- Nicole Ari Parker - The Fabulous Woman with Three Names (2021) - Self - Guest
2021
Tamron Hall (TV Series)
as
Self
- Kristin Davis/Nicole Ari Parker (2021) - Self
2021
Today (TV Series)
as
Self - Guest
- Episode dated 9 December 2021 (2021) - Self - Guest
2021
Access Hollywood (TV Series)
as
Self
- Episode #25.295 (2021) - Self
2017
The Real (TV Series)
as
Self
- Ricky Whittle/Nicole Ari Parker (2021) - Self
- Nicole Ari Parker/Dimestore to Deluxe (2019) - Self
- Nicole Ari Parker/Steals on The Real (2018) - Self
- Shekinah/Nicole Ari Parker/Tap Out/Go Big or Go Home (2017) - Self
2021
Beat Bobby Flay (TV Series)
as
Self
- Too Fly for Flay (2021) - Self
2019
Extra (TV Series)
as
Self
- Episode #26.26 (2019) - Self
2019
Celebrity Family Feud (TV Series)
as
Self - Contestant
- The Chainsmokers vs 5 Seconds of Summer and Boris Kodjoe & Nicole Ari Parker vs Roselyn Sanchez & Eric Winter (2019) - Self - Contestant
2017
Home & Family (TV Series)
as
Self
- Laila Ali/Nicole Ari Parker (2019) - Self
- Chelsea Clinton/Nicole Ari Parker (2018) - Self
- Nicole Ari Parker/Daniel Gillies/Matt Moore (2017) - Self
2019
Lip Sync Battle (TV Series)
as
Self
- Boris Kodjoe vs. Nicole Ari Parker (2019) - Self
2018
What's Up Orange County (TV Series)
as
Self
- Gilles Marini, Paris Hilton, John Schneider, Boris Kodjoe (2019) - Self
- Vicki Barbolak, Navia Robinson, LArsa Pippen, Paris Hilton, Christian Guardini (2018) - Self
- Paris Hilton, John Schneider, Perez HIlton, Nicole Ari Parker (2018) - Self
2018
Ok! TV (TV Series)
as
Self
- Episode #4.67 (2018) - Self
2010
The Wendy Williams Show (TV Series)
as
Self / Self - Guest
- Nicole Ari Parker! (2018) - Self
- Boris & Nicole (2015) - Self
- Murder in the First/Hot Topics (2014) - Self
- Episode dated 1 June 2012 (2012) - Self - Guest
- Episode dated 19 January 2010 (2010) - Self
2018
Steve (TV Series)
as
Self
- Bottom Line News/Hey Steve/Harvey's Hundreds (2018) - Self
- Boris Kodjoe & Nicole Ari Parker (2018) - Self
2018
The 14th Annual Desert Smash Live (TV Special)
as
Self
2017
Hollywood Today Live (TV Series)
as
Self
- Nicole Ari Parker/Jessica Parker Kennedy (2017) - Self
2017
25th Annual Trumpet Awards (TV Special)
as
Self - Host
2014
The Chew (TV Series)
as
Self / Self - Guest
- Quick and Easy Thanksgiving (2016) - Self - Guest
- Father Cooks Best (2015) - Self
- Suppers That Sizzle (2014) - Self
- Junk Food Jamboree (2014) - Self
2016
The Dr. Oz Show (TV Series)
as
Self
- Food Investigation: Before You Take Another Bite of That Fast-Food Breakfast Sandwich, Watch This (2016) - Self
2016
Unsung Hollywood (TV Series documentary)
as
Self
- Hill Harper (2016) - Self
2016
Masterchef (TV Series)
as
Self
- Celebrity Showdown 2016 (2016) - Self
2015
Celebrity Name Game (TV Series)
as
Self - Celebrity Player
- Nicole Ari Parker & Jenna Ushkowitz #3 (2015) - Self - Celebrity Player
- Nicole Ari Parker & Jenna Ushkowitz #2 (2015) - Self - Celebrity Player
- Nicole Ari Parker & Jenna Ushkowitz #1 (2015) - Self - Celebrity Player
2015
Breaking Bread with Brooke Burke (TV Series)
as
Self
- Nicole Ari Parker and Boris Kodjoe (2015) - Self
2013
Real Husbands of Hollywood (TV Series)
as
Self
- Broad Talk (2015) - Self
- The Great American Zero (2015) - Self
- Black Is the Same Old Black (2014) - Self
- Storm Showers (2013) - Self
- Scattered Showers (2013) - Self
- Hell of a Fundraiser (2013) - Self
- Fund Raising Hell (2013) - Self
- Retreat for Couples (2013) - Self
2015
The Boris & Nicole Show (TV Series)
as
Self - Co-Hostess
- Margaret Cho/Iyanla Vanzant/Twitch & Allison (2015) - Self - Co-Hostess
- Wayne Brady/Tahj Mowry (2015) - Self - Co-Hostess
- Malcolm-Jamal Warner/Kym Whitley/David A. Arnold (2015) - Self - Co-Hostess
- Zendaya/Holly Robinson Peete & Rodney Peete/Loretta Devine (2015) - Self - Co-Hostess
- Will Forte & Kristen Schaal/Rochelle Aytes/Cynthia Bailey (2015) - Self - Co-Hostess
- Victor Ortiz/Salli Richardson & Dondre Whitfield (2015) - Self - Co-Hostess
- Tisha Campbell Martin & Duane Martin/Sunny Keller/Ben Schwartz (2015) - Self - Co-Hostess
- Regina Hall/Tia Mowry & Cory Hardrict (2015) - Self - Co-Hostess
- Vivica A. Fox/Children's Fashion (2015) - Self - Co-Hostess
- Sanaa Lathan/Melissa Peterman/Evelyn Lozada & Shaniece Hairston (2015) - Self - Co-Hostess
2015
BET Awards 2015 (TV Special)
as
Self - Presenter
2013
The Arsenio Hall Show (TV Series)
as
Self - Guest
- Episode #1.56 (2013) - Self - Guest
2013
Bethenny (TV Series)
as
Self - Guest
- A Lie Is Threatening My Marriage with the Human Lie Detector Janine Driver/Kenny "Babyface" Edmonds (2013) - Self - Guest (as Nicole Ari Parker Kodjoe)
2013
2013 Soul Train Awards (TV Special)
as
Self
2012
Behind the Scenes of 'Pastor Brown' the Movie (Documentary)
as
Self
2012
Huff Post's BV 365 (TV Series)
as
Self
- 2012 BET Hip-Hop Awards (2012) - Self
2012
Theater Talk (TV Series)
as
Self - Guest
- "A Streetcar Named Desire" and Rob Bartlett (2012) - Self - Guest
2012
Big Morning Buzz Live (TV Series)
as
Self
- Dev Patel/Nicole Ari Parker/Dale Talde/Regina Spektor (2012) - Self
2011
Kevin Hart: Laugh at My Pain (Documentary)
as
Self - Audience Member (uncredited)
2011
19th Annual Trumpet Awards (TV Special)
as
Self - Host
2011
The BET Honors 2011 (TV Special)
as
Self
2011
An Evening of Stars: Tribute to Chaka Khan (TV Special)
as
Self
2010
The Fran Drescher Show (TV Series)
as
Self
- Relationships (2010) - Self
2010
Red Carpet Report (TV Series short)
as
Self
- Artivist Film Festival (2010) - Self
2010
18th Annual Trumpet Awards (TV Special)
as
Self -Host
2009
The Mo'Nique Show (TV Series)
as
Self
- Episode dated 15 March 2010 (2010) - Self
- Episode dated 9 October 2009 (2009) - Self
2008
Up Close with Carrie Keagan (TV Series)
as
Self
- Episode dated 16 June 2008 (2008) - Self
- Episode dated 7 February 2008 (2008) - Self
2007
The Turn On (TV Series)
as
Self
- Episode #2.1 (2007) - Self
2006
The Tyra Banks Show (TV Series)
as
Self
- Tyler Perry: Madea's Family Reunion (2006) - Self
2004
Retrosexual: The 80's (TV Mini Series documentary)
as
Self
2004
Good Day Live (TV Series)
as
Self
- Episode dated 11 October 2004 (2004) - Self
2004
BET Comedy Awards (TV Special)
as
Self
2004
Tavis Smiley (TV Series)
as
Self
- Episode dated 24 September 2004 (2004) - Self
2004
4th Annual BET Awards (TV Special)
as
Self
2004
35th NAACP Image Awards (TV Special)
as
Self
2004
Pyramid (TV Series)
as
Self - Celebrity Contestant
- Episode dated 11 February 2004 (2004) - Self - Celebrity Contestant
- Episode dated 9 February 2004 (2004) - Self - Celebrity Contestant
2003
Vibe Awards (TV Special)
as
Self
2003
34th NAACP Image Awards (TV Special)
as
Self
1999
HBO First Look (TV Series documentary short)
as
Self
- 'Blue Streak': Inside & Undercover (1999) - Self
Archive Footage
2020
Entertainment Tonight (TV Series)
as
Self
- Episode #41.108 (2022) - Self
- Episode #41.36 (2021) - Self
- Episode #40.266 (2021) - Self
- Britney Spears (2020) - Self
- Episode #39.214 (2020) - Self
- Episode #39.120 (2020) - Self
- Brad Pitt Exclusive! (2020) - Self
2019
Extra (TV Series)
as
Self
- Episode #26.36 (2019) - Self
References
Nicole Ari Parker Wikipedia
(Text) CC BY-SA