Country of origin

United States

Owner

Viacom Media Networks




Launched

October 1, 2012; 4 years ago (2012-10-01)

Closed

September 28, 2015; 17 months ago (2015-09-28)

Similar

Instant Mom

, Take Me to Your Mother, NickMom Night Out, Nick Hits, The Big Help




Profiles



Nick jr sign off and nickmom sign on
The NickMom comedy-themed programming block (stylized as nickmom) was intended for young mothers and aired nightly over the channel space of Nick Jr. from 10 p.m. to 2 a.m. ET/PT. The block launched on October 1, 2012, and ended in the early morning hours of September 28, 2015.
Contents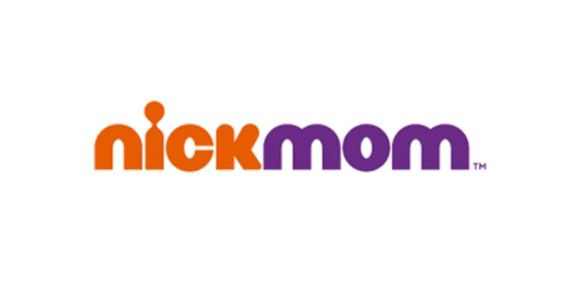 Nick jr sign off nickmom sign on october 10 2012
History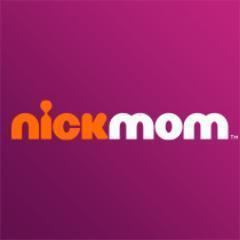 On August 13, 2007, Viacom announced that it would shut down Nick GAS and replace it with a 24-hour version of The N (renamed to TeenNick in 2009), which had previously been sharing timespace with Noggin (renamed Nick Jr. in 2009). As a result, Nick Jr. operated as a 24/7 network from December 31, 2007 until October 1, 2012, when NickMom launched as a block on Nick Jr. During the course of its time on the air, NickMom programming aired on Nick Jr.'s channel space between 10:00 p.m. and 2:00 a.m., 7 nights a week. This was acknowledged in Nick Jr.'s nightly sign-off message, which explained that Nick Jr. would resume its programming at 2:00 a.m. ET the next morning. NickMom's start time shifted to 9:55 p.m. ET on October 23, 2012 to add extra advertising and interstitials before the official 10:00 p.m. start.
End of block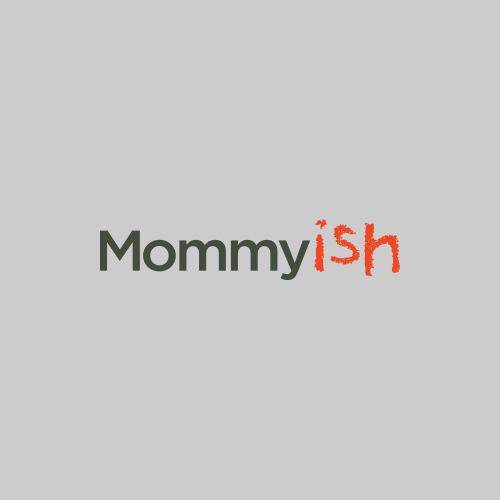 On September 9, 2015, the network's Twitter and Facebook accounts released a statement saying that the NickMom programming block and website would end operations by the end of September 2015 due to Viacom's 2015 cutbacks involving acquired programming and also due to the programming block's low ratings. The programming block ended at 2 a.m. Eastern in the early morning of September 28 with an airing of the film Guarding Tess, three days shy of its third anniversary. No acknowledgement of the block's end was given; in fact, the block did not even formally sign off that night, instead having the film fade right into Yo Gabba Gabba! at its end without embellishment. Most of Nick Jr.'s most popular programming, including repeats of Dora the Explorer, Blue's Clues, Peppa Pig and Team Umizoomi now fill the four hours vacated by NickMom, whose former website address is now used as a redirect to Nickelodeon's site for parental resources.
Programming
Original programming which launched with the block included Parental Discretion with Stefanie Wilder-Taylor, MFF: Mom Friends Forever, NickMom Night Out, and What Was Carol Brady Thinking?, featuring comedic commentary from Carol Brady within episodes of The Brady Bunch in the style of Pop-Up Video (Florence Henderson herself had no involvement in What Was Carol Brady Thinking?, with commentary penned by writers not involved with the original series). The block carried traditional advertising breaks, as opposed to the limited sponsorship format of Nick Jr.'s preschool programming the rest of the day. On October 23, 2012, NickMom moved its start time five minutes earlier to 9:55 p.m. ET, in order to fit stories from NickMom.com into the block.
By June 2013, some of the programs airing on the block had been replaced with syndicated shows already airing on Nick at Nite (or with their rights dormant on that channel), such as The New Adventures of Old Christine and Yes, Dear. Excluding Instant Mom, the majority of the block's original shows were canceled due to low ratings or creative differences. For a limited time, Rugrats also aired as part of the block.
In 2015, feature-film presentations were added to the schedule, with family-friendly films such as Babe and its sequel Pig in the City most prevalent, along with other female-focused titles such as Eat Pray Love. After acquiring its syndication rights, NickMom began airing the 2010 iteration of the NBC family drama, Parenthood, in April 2015 (rights for that show transferred to Up after NickMom's demise as a complement to Gilmore Girls being carried by that network already and featuring Lauren Graham as a star in both series).
Controversy
The block launched with heavy controversy. As Nick Jr. operated on only one feed that broadcast on a default Eastern Time Zone schedule without a secondary feed for the Pacific Time Zone, NickMom programming started at 7 p.m. Pacific Time, and in time zones further west outside the continental United States, 6 p.m. in the Alaska Time Zone, and 5 p.m. in the Hawaii-Aleutian Time Zone (4 p.m. from mid-March to early November, as Hawaii does not observe DST). Many parents found the scheduling inappropriate, given the supposed sexual, coarse, and child-bashing humor, and uncensored light profanity of the network's launch schedule of programming. Parents also felt that the purpose and lure of the network with full-time preschool programming was nullified in the pursuit of increasing ratings with content not meant for children. The inappropriate scheduling due to one feed was rectified in mid-February 2013, when VMN launched a second Pacific Time Zone-based feed for Nick Jr. which also applied to NickMom.
The content of the block's website was also criticized early on for the same reasons, along with earlier allegations that the staff of the network's website took content from other websites, including pictures of children, without any attribution or credit, and without permission.
Criticism also came with the original launch itself, as the block's four hours necessitated the removal of some of Nick Jr.'s older archive programming from the post-children's bedtime slots they filled. Shows such as Toot & Puddle, The Upside Down Show, Oobi, and Jack's Big Music Show were removed from the network's schedule (or even later overnight slots), many of which had negligible or unprofitable potential for release on DVD. Eventually some of this programming has since returned in some form via Viacom's agreement to carry shows from their various networks with Amazon Video, as well as the relaunched over-the-top incarnation of Noggin.
Subsequently, Nielsen ratings for the NickMom block's first week plunged 75% from that same period the year prior when Nick Jr. and Noggin programs aired in the timeslot, with some shows registering a "scratch" as being unrated due to a low sample size. Parents encouraged advertisers to pull their sponsorships from the block, with some online parenting community forum members demanding that children's programming return to the channel during that timeslot. Fisher Price and the General Mills brands Cheerios and Green Giant later pulled their advertising from the block by October 26, due to consumer reactions on social media. General Mills returned to advertising during the NickMom block once some of the more controversial shows were canceled or replaced with Nick at Nite-sourced content.
A 2013 report from SNL Kagan and distributed by the Parents Television Council which was opposed to the block, reported Nick Jr. as a network had a large loss of half their viewers in primetime, and of advertisers during the time the most racy of NickMom content was available before the addition of Nick at Nite content, along with a surge in the ratings of competitors Disney Junior and Sprout, which continued to air preschool-targeted programming in primetime. The report noted the ratings were among the lowest in primetime for cable networks. Although the report also listed that the network had a cash flow of -27%, it should be noted that Nick Jr. ran traditional advertising only during the NickMom block and sustained advertising for the rest of the broadcast day, and mainly was a loss leader as part of Nickelodeon's portion of the Viacom digital cable network suite; those networks usually make little money for the company and feature little to no advertising.
References
NickMom Wikipedia
(Text) CC BY-SA