Spouse

Li Guozhen (m. 1959)




Children

Joe Nieh, Ni Sui




Books

Zuan shi hua, Di di qi ren, Yao huo, Ji xing

Siblings

Yi Shu, Ni Yixiu, Ni Yijing, Ni Yijian, Ni Yiping, Ni Yifang

Movies

One‑Armed Swordsman, The New One‑Armed Swordsman, Five Deadly Venoms, The 36th Chamber of Shaolin, The Heroic Ones




Similar People



Ni Cong (born 30 May 1935), courtesy name Yiming, better known by his pen name Ni Kuang (also romanised Ngai Hong, I Kuang and Yi Kuang), is a Hong Kong-American novelist and screenwriter. He has written over 300 Chinese-language wuxia and science fiction novels, and more than 400 film scripts.
Contents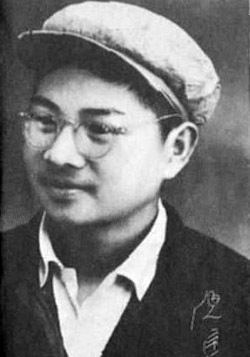 Life
Ni was born in Ningbo, Zhejiang, but grew up in Shanghai. He worked as a public security official under the Chinese Communist Party (CCP) government in the 1950s in Inner Mongolia and was tasked with writing death sentences. He once questioned the local party chief about why a particular man was sentenced to death, when the offence he committed (as stated on paper) was for being a landlord. The chief threatened to execute him if he continued to ask questions. According to Ni, he complied with the order because he feared for his own life. This was not the only instance in which Ni wrote a questionable death sentence which was categorised under "others" by the CCP government. These experiences made Ni decide to escape from China to Hong Kong in 1957.
Ni's science fiction novels usually take the form of detective/mystery stories featuring extraterrestrial life as a deus ex machina to explain the impossible and implausible. His best known works are the Wisely Series (Wai See-lei 衛斯理) and Dr Yuen (Yuen Chun-hap 原振俠) novel series, both of which have been adapted into films and television series. His criticism of communism is evident in some of these works.
Ni also co-wrote scripts with Chang Cheh for the Shaw Brothers Studio, including for the films One-Armed Swordsman, The Assassin and Crippled Avengers. As the screenwriter for the 1972 film Fist of Fury, he received credit for creating the protagonist, Chen Zhen, who was played by Bruce Lee. Chen Zhen became a popular Chinese culture hero and the subject of numerous remakes and adaptations of Fist of Fury. Notable actors such as Jet Li and Donnie Yen have portrayed Chen Zhen on screen after Bruce Lee.
Ni is a friend and fan of the wuxia writer Louis Cha (Jin Yong). He wrote at least one extended segment in Cha's novel Demi-Gods and Semi-Devils when Cha was on holiday in Europe, although much of his additions were excised in Cha's first revision. Ni, while helping Cha write nearly 40 days of serialisation while Cha was abroad, made A'zi, a character in Demi-Gods and Semi-Devils, blind in the story. Cha has since edited his novel.
In 1992, Ni migrated to the United States, where he continued his writing career, when he heard that the British were planning to transfer the sovereignty of Hong Kong to the Chinese government. However, he returned to Hong Kong in 2006 because he could not adjust to the lifestyle in the United States.
Personal life
Ni has four brothers and two sisters: Ni Yifang (倪亦方), Ni Yixiu (倪亦秀), Ni Yijian (倪亦儉), Ni Yiping (倪亦平), Ni Yishu (倪亦舒) and Ni Yijing (倪亦靖). He is married to Li Guozhen (李果珍) while his younger brother, Ni Yiping, is married to Li's younger sister.
Ni and Li Guozhen have a son and daughter. Their son, Joe Nieh (倪震; Ni Zhen), who works in the Hong Kong entertainment industry, is married to actress Vivian Chow. Their daughter is Ni Sui (倪穗).
Political views
Ni is a known anti-communist. In an interview, when asked about his feelings regarding injustice in China, he stated that the people would continue suffering as long as the Chinese Communist Party remains in existence. He mentioned that the most important value in the world is individual freedom, which includes respecting others' personal freedom as well.
References
Ni Kuang Wikipedia
(Text) CC BY-SA