Years active

1965–1976, 1988




Past members

John "Fuzzy" LeeMel NoonanRobert ElfordJohn Kane (later)

Members

Mel Noonan, John Kane, John "Fuzzy" Lee, Robert Elford

Similar
New World "Living Next Door To Alice" - THE ORIGINAL (AND THE BEST?)
New World was an Australian pop group that existed from the mid-1960s to the late 1970s. They are best known for their Top 10 hit single, "Tom-Tom Turnaround", which was released in 1971. Most of their biggest successes were written by Nicky Chinn and Mike Chapman.
Contents
Career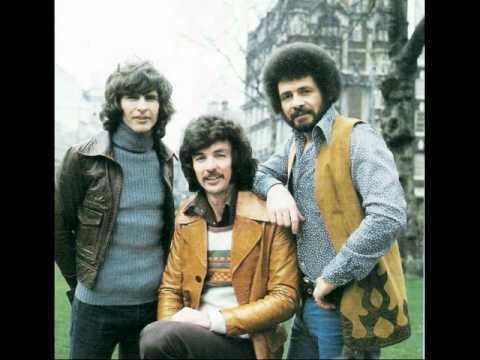 The band was founded in Brisbane in 1965, by John "Fuzzy" Lee (born 9 March 1944, Ashtead, Surrey, England), Mel Noonan (born Melvin J. Noone, 10 November 1943, Sydney, Australia) and Robert Elford (born 13 April 1932, Townsville, Australia), and were billed as The New World Trio. In 1968, John Kane (born 18 April 1946, Glasgow, Scotland) joined the group, and by the end of the decade they were a popular act.
At the beginning of the 1970s, songwriters Nicky Chinn and Mike Chapman booked the group on television. They also took the band to Europe, where record label owner Mickie Most signed them immediately to his imprint RAK. Their first single for RAK was a cover of Joe South's "Rose Garden", which hit number 15 on the UK Singles Chart in 1971. A version of "Rose Garden" by country singer Lynn Anderson, released in late 1970, was an international number one hit single.
The group's biggest hit was a version of "Tom-Tom Turnaround", also recorded by Sweet. This was followed by "Kara, Kara", which was a hit in the United Kingdom and Germany; although a German language version of the tune was a bigger hit for Peter Orloff. They had a fourth hit in the United Kingdom with "Sister Jane", but their next release, "Living Next Door to Alice", was a flop. This song would later become a worldwide hit for Smokie in 1976.
In the early 1970s, New World were musical guests on the BBC shows, The Two Ronnies in 1971 and The Morecambe and Wise Show in 1973.
The group appeared on the British talent show Opportunity Knocks. They were at the centre of a trial over alleged fixing of the results of the show. The events were covered in John G. Lee's March 2005 book, New World Guilty: Vice and Payola Scandals Oust Watergate.
New World's last releases were issued in 1976.
Singles
"Feed the Birds" (1969) (Parlophone A-8952) (Australia only)
"Try to Remember" (1969) (Parlophone A-8589) (Australia only) - AUS #11
"I'll Catch The Sun" (1970) (Decca F13031)
"Something's Wrong" (1970) (Decca F13086)
"Rose Garden" (1971) (RAK 111) - UK #15
"Tom-Tom Turnaround" b/w "Lay Me Down" (1971) (RAK 117) - UK #6, GER #10, AUS #12
"Kara, Kara" b/w "Lord of the Dance" (1971) (RAK 123) - UK #17, GER #31, AUS #39
"Sister Jane" b/w "First Steps" (1972) (RAK 130) - UK #9, AUS #15
"Living Next Door to Alice" b/w "Something to Say" (1972) (RAK 142) - AUS #23
"Rooftop Singing" (1973) (RAK 148) - UK #50 AUS #51
"Old Shep" (1973) (RAK 165)
"Do It Again" (1974) (EMI 2158)
"Sweet Dreams" (1974) (EMI 2194)
"I'm a Clown" (1974) (EMI 2234)
"Sitting in the Sun" (1975) (EMI 2312)
"But Not Afraid to Dream" (1976) (EMI 2464)
"Homemade Sunshine" (1976) (EMI 2547) NZ #33
Albums
New World (RAK SRAK 502)
Believe in Music (RAK SRAK 506)
"Rooftop Singing" (Chapman/Chinn)
"Green Rocky Road" (Trad. Arr. Most)
"Killing Me Softly with His Song" (Gimbel/Fox)
"If You Could Read My Mind" (Gordon Lightfoot)
"Only the Blues" (Leitch)
"Jolson" (Ragov)
"Do You Wanna Dance?" (Freeman)
"Sally's a Lady" (Kane/Lee/Noonan)
"Morning Has Broken" (Farjeon, Arr. Stevens)
"I Do Believe in Music" (Finaldi/Tate)
(Arranged by Phil Dennys, Produced by Mickie Most in 1973)
Yesterday's Gone (EMI EMC 3702) – 1975
Tom Tom Turnaround (CD - 2001)
Best of New World (Repertoire - CD - 2002)
Songs
Tom Tom TurnaroundNew World · 1971
Sister JaneTom Tom Turnaround · 2010
Kara KaraTom Tom Turnaround · 2010

References
New World (band) Wikipedia
(Text) CC BY-SA