Her work embodies environmental design and digital morphogenesis, with shapes and properties that are determined by their context. She coined the phrase "material ecology" to define her work, placing materials in context. Stylistic trademarks include brightly colored and textured surfaces with structure at many scales, and composite materials whose hardness, color, and shape vary over an object. The results are often designed to be worn or touched, and inspired by nature and biology.
Many of Oxman's projects use 3D printing and fabrication techniques. They include the Silk Pavilion, spun by silkworms released onto a nylon frame, Ocean Pavilion, a water-based fabrication platform that built structures out of chitosan, G3DP, the first 3D printer for optically transparent glass and a set of glasswork produced by it, and collections of 3D-printed clothing and wearables worn in couture shows and performances.
She has held exhibitions at the Museum of Modern Art and Boston's Museum of Science, which have some of her works in their permanent collections. MoMA curator Paola Antonelli called her "a person ahead of her time, not of her time", and Bruce Sterling called her work "shatteringly different from anything before".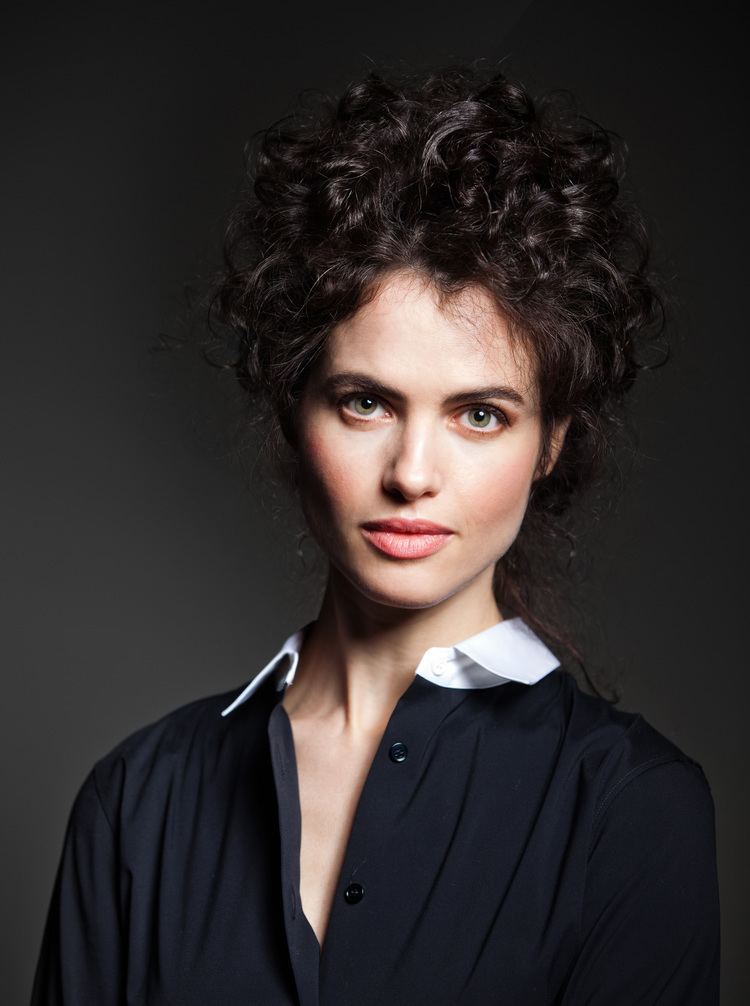 Oxman was born and raised in Haifa, by architect parents Robert and Rivka Oxman. She grew up "between nature and culture", spending time in her grandmother's garden and her parent's architectural studio. In 1997, she moved to Jerusalem to enter Hebrew University's Hadassah Medical School. After two years she switched to studying architecture at the Technion, and then at the London Architectural Association School of Architecture, graduating in 2004.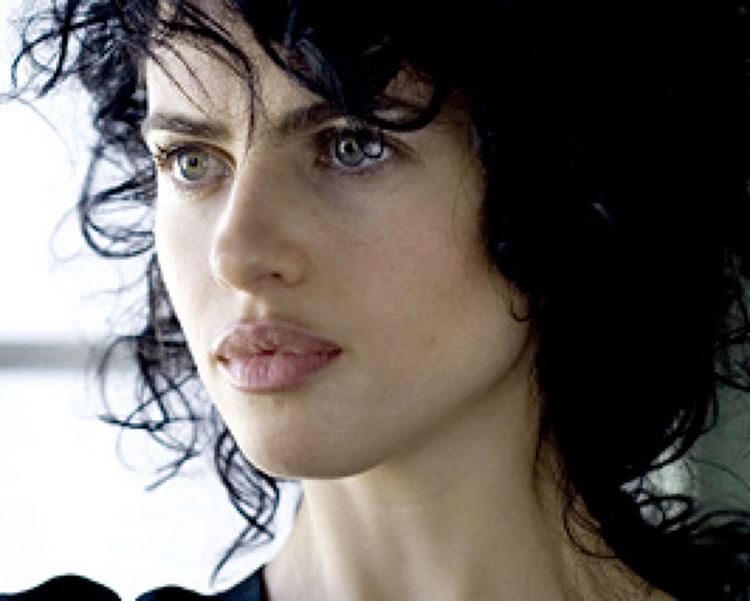 In 2005 she moved to Boston to join the architecture PhD program at MIT, under adviser William J. Mitchell. Her thesis was on material-aware design. In 2010, she became an associate professor at MIT.
Oxman was previously married to composer Osvaldo Golijov.
Oxman's work has been displayed around the world, with pieces in the permanent collections of the Museum of Modern Art, the Cooper Hewitt Design Museum, the Centre Georges Pompidou, Vienna's Museum of Applied Arts, SFMOMA, and Boston's Museum of Fine Arts and Museum of Science. Exhibits have also been shown at the Smithsonian, and the Beijing International Art Biennale.
She published papers on parametric and contextual design, and developed specific engineering techniques to realize those designs in various materials. In 2006, she launched an interdisciplinary research project at MIT called materialecology, to experiment with generative design. This project and related collaborations informed her early art. She has promoted the idea of finding new ways to communicate about and collaborate on design. In 2016, she helped launch the open multidisciplinary Journal of Design Science.
She has appeared on the covers of Fast Company, Wired UK, ICON, and Surface magazine. Her work is mentioned as an inspiration for changing how materials and structures are designed, and her artistic works were described by Andrew Bolton as "otherworldly—defined by neither time nor place".
On becoming a professor in 2010, Oxman founded the Mediated Matter research group at the MIT Media Lab. There she expanded her collaborations into biology, medicine and wearables.
Oxman writes about the world and environment as organisms, changing regularly and responding to use, full of gradients of color and physical properties rather than sharp boundaries. She proposed developing a material ecology with "holistic products, characterized by property gradients and multi-functionality" – in contrast to assembly lines and "a world made of parts". On the interplay between design and fabrication methods, she said "the assumption that parts are made from single materials and fulfill predetermined functions is deeply rooted in design... [and] enforced by the way that industrial supply chains work."
She describes her work as pursuing "a shift from consuming nature as a geological resource to editing it as a biological one." This leads to using mutli-scale biological shapes and textures for inspiration, and including living elements in fabrication processes, such as the glowing bacteria in Mushtari and using silkworms to construct the Silk Pavilion. She has written that science, engineering, design and art should be more actively connected – with the output of each discipline serving as input for another.
Oxman has given presentations on digital and cross-disciplinary design, and on moving beyond mass-produced design elements. These included a presentation on form generation and environmental design, cited by rapid prototypers in other fields, and a popular TED talk on designing "at the intersection of technology and biology". Her 2016 keynote at the American Institute of Architects conference proposed "a more profound role for architecture in society", by working hand-in-hand with science and engineering.
The Mediated Matter group uses computational design, digital fabrication, materials science and synthetic biology to explore design possibilities in small and large structures. This sometimes involved taking images of a biological sample, developing algorithms to produce similar structures, and developing new manufacturing processes to realize the results.
Projects have included wearables inspired by current and future environments, solar-powered and biodegradable designs, new artistic techniques, and experimental surfaces, walls, coverings and load-bearing elements. Some of these involved combining work from many fields.
A number of Oxman's works have involved fabrication by animals or by natural processes.
The Silk Pavilion, an installation designed in 2013, was noted for its fabrication method as much as its final form. It was woven by 6,500 free-ranging silkworms on a nylon-frame dome. Experiments with the silkworms identified how they would respond to different surfaces, and what would encourage them to spin onto an existing structure rather than spinning a cocoon. The frame of a large polyhedral dome was loosely woven by a robotic arm out of thin nylon threads, and suspended in an open room. The dome was designed with gaps where it would be warmest. Silkworms were released onto the frame in waves, where they added layers of silk before being removed. This involved engineering, sericulture, and modelling sun in the room. The resulting installation art was hung so that people could stand inside it.
The Ocean Pavilion, an installation from 2014, included a water-based fabrication platform where structures were built out of chitosan, a water-soluble organic fiber similar to chitin. Structural pillars and long delicate leaves were made by varying how the fibers were deposited. The result was a combination of hard and soft structures, changing from solid to willowy over the length of a branch or leaf, but all made from the same base material.
The Synthetic Apiary, a room-sized installation built in 2015, studied the behavior of bees in an entirely indoor environment, including how they built hives in and around different structures. This was developed in collaboration with a beekeeping company, as a way of testing possible responses to colony loss, and exploring how biological niches could be explicitly integrated into buildings.
Mediated Matter worked extensively with various 3D printing techniques, developing their own methods and collaborating with printing companies such as Stratasys. Projects have ranged in scale from enclosures and large furniture, to artwork and clothes, to biocomposites, artificial valves, and DNA assembly. The group designed a prototype printer with a robotic arm that could build 8-foot tall structures all around itself in outdoor spaces, and a quick-curing printer that makes free-standing objects without support structures.
In 2012, Oxman printed her first set of body-sized wearables, a collection titled Imaginary Beings and inspired by legendary creatures. This was followed by Anthozoa, a dress developed in collaboration with fashion designer Iris van Herpen and materials engineer Craig Carter. These were some of the first examples of multi-color and multi-material 3D printing a human scale, using a bright palette with fine granular control of color and texture. In 2015, she designed the Wanderers collection with Christoph Bader and Dominik Kolb, inspired by ideas of interplanetary exploration. That earned Fast Company's award for Design Innovation. The most influential of the Wanderers was the Living Mushtari chestpiece, a model digestive tract filled with liquid and a colony of photosynthetic bacteria and E. Coli. Producing Mushtari required new modeling methods for printing long flexible tubes with varying thickness.
In 2016, she produced Rottlace, a set of 3D-printed feathered, filamented, and textured masks. These were made for the artist Björk, based on a 3D scan of her face. Björk wore these in the world's first 360° VR performance. She also began designing Vespers, a collection of 15 death masks. Described as "like something out of Alien", each mask is a curved translucent shell the size of a face, within which a detailed pattern is printed in clouds of color and shadow. This tested the limits of how small voxels of color could be inside a 3D printed solid.
Oxman has also premiered new printing tools and processes. In 2015, she designed Gemini, a large chaise lounge combining a milled wood shell with a 3D-printed surface. Both the outer shell and the texture of the inner surface were designed to produce a soothing acoustical environment for someone reclining in it. Gemini was later acquired by SF MoMA.
Also in 2015, a Mediated Matter team developed G3DP, the first 3D printer for optically transparent glass. At the time, sintering 3D printers could print with glass powder, but the results were brittle and opaque. G3DP was designed in collaboration with MIT's Glass Lab and the Wyss Institute, emulating traditional glass working processes. Molten glass was poured in fine streams and cooled in an annealing chamber, yielding precision suitable for art and consumer products, and glass strength suitable for architectural elements. The process allowed close control of color, transparency, thickness and texture. Changing the height and speed of the nozzle produced uniform loops, turning the printer into a "molden glass sewing machine". A set of glass vessels made with this printer went on exhibit at the Cooper Hewitt and other museums, and a 10-foot tall sculpture of light and printed glass, YET, was designed for the 2017 Milan Design Week.
Oxman's early projects took the form of example surfaces, furniture, or objects that could be worn or put on display. Most were exhibited in museums. More recent work included temporary and interactive installations. Some, such as the Ocean Pavilion and G3DP, included a production process; others, such as the Silk Pavilion and Synthetic Apiary, included biological observation and research on the exhibit.
Art, surfaces, and furniture
Wearables, machines, and installations
Oxman is a senior fellow in the Design Futures Council, and won the Vilcek Prize in Design in 2014.
In 2009, she was on ICON's list of the "20 Most Influential Architects to Shape Our Future." In 2012, Shalom Life ranked her number 1 on its list of "most talented, intelligent, funny, and gorgeous Jewish women in the world."
Other awards include: