Alma mater

University of Bristol


Name

Neil Dudgeon




Education

Danum Academy




Children

2




Spouse

Mary Peate




Years active

1987–present




Height

1.78 m




Occupation

Actor




Role

Actor










Born

2 January 1961 (age 62) (

1961-01-02

) Doncaster, West Riding of Yorkshire, England


Movies and TV shows

Midsomer Murders, Son of Rambow, Piece of Cake, The Mrs Bradley Mysteries, Life of Riley


Similar People

Fiona Dolman, John Nettles, Jason Hughes, Gwilym Lee, Jane Wymark
Neil dudgeon on the new series of midsomer murders this morning
Neil Dudgeon (born 2 January 1961) is an English actor who, from 2011, has played DCI John Barnaby in the ITV drama series Midsomer Murders. He replaced the retired John Nettles in the lead role.
Contents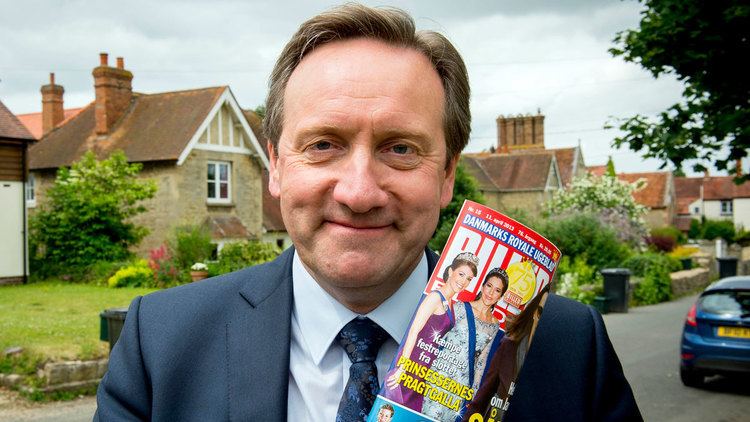 Neil dudgeon had no idea he was so famous in sweden this morning
Early life and education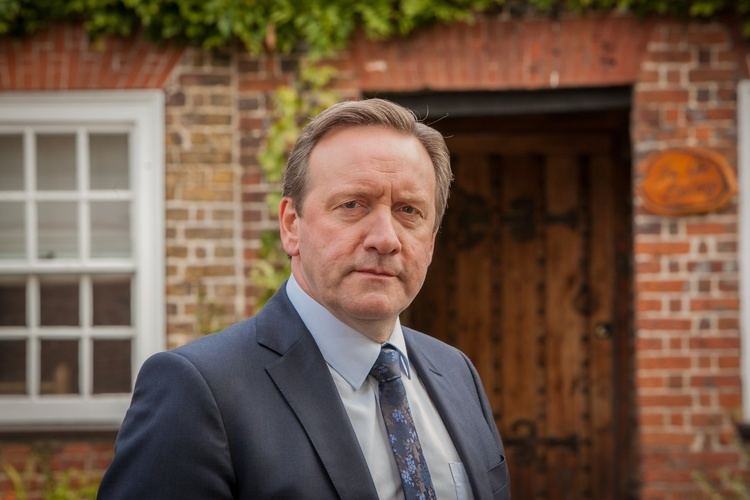 Dudgeon was born and brought up in Doncaster, West Riding of Yorkshire. He attended Intake Secondary Modern School, among others. He acted in several school plays ( including Rosencrantz and Guildernstern are Dead) and went on to study drama at the University of Bristol (1979–82).
Career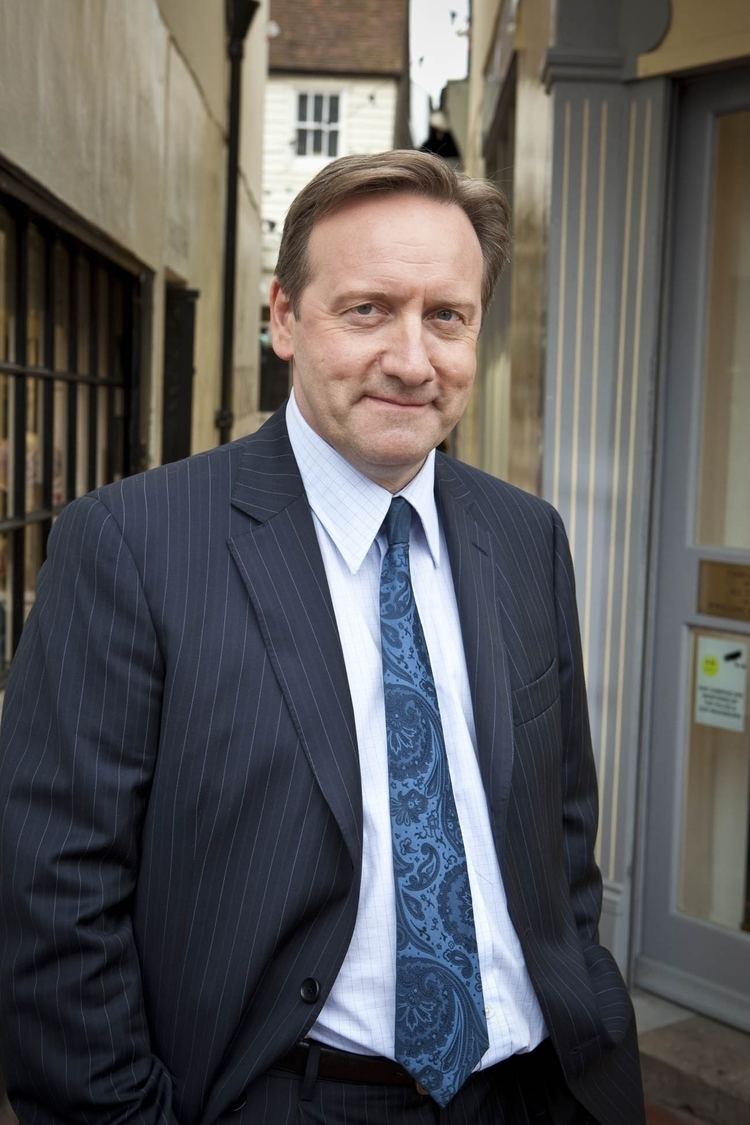 Dudgeon made his first screen appearance in 1987. The following year he appeared as a Second World War pilot in Piece of Cake, alongside Tim Woodward, Jeremy Northam and Nathaniel Parker.
As well as occasional appearances in series such as Casualty, London's Burning and Lovejoy, he appeared in 1994 as Detective Constable Costello, a one-episode subordinate to Detective Inspector William Edward "Jack" Frost (played by David Jason), in the TV series A Touch of Frost, in 1998-99 as George the Chauffeur in The Mrs Bradley Mysteries (alongside Dame Diana Rigg), in Inspector Morse (episode "The Way Through The Woods"), Between The Lines, Common As Muck (in 1994 & 1997), Out of the Blue, Sherlock Holmes and the Case of the Silk Stocking, The Street and all four series of Messiah with Ken Stott.
He also appeared in the romantic comedy film Bridget Jones: The Edge of Reason, playing the taxi driver who takes the title character to meet Mark Darcy (played by Colin Firth), towards the end of the film.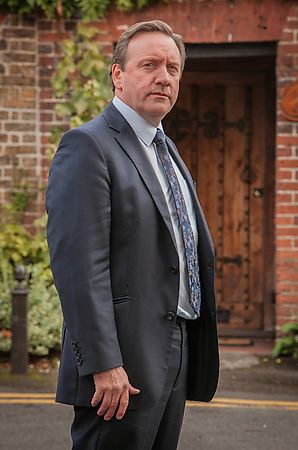 In 2007 Dudgeon appeared in the eponymous role of self-made millionaire Roman Pretty in the BBC2 sitcom Roman's Empire. In 2009 he played a main character in BBC's Life of Riley, a series recommissioned and aired in April 2011, the same month that Dudgeon played the role of one time Football League secretary Alan Hardaker in the TV drama United, which was centred on the events of the 1958 Munich air disaster involving Manchester United.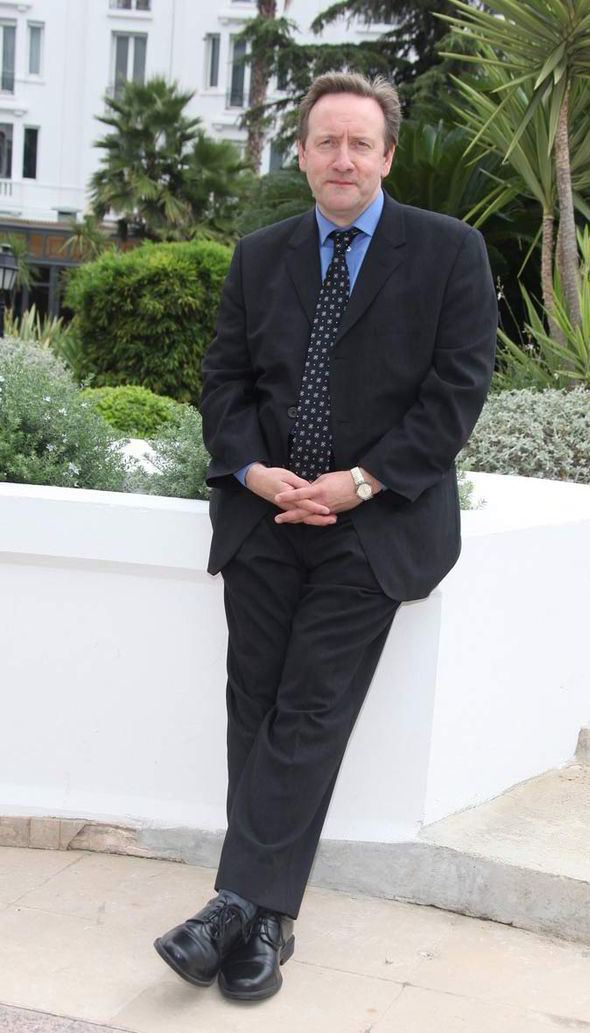 In 2010 Dudgeon appeared in an episode of the ITV crime drama Midsomer Murders, called "The Sword of Guillaume". He was introduced in the episode as the cousin of Detective Chief Inspector Tom Barnaby, played by John Nettles, who retired from the role. Dudgeon, also cast as a senior detective, took over as the lead character in Midsomer Murders after the last episodes featuring John Nettles were screened in 2011. Dudgeon's character name is DCI John Barnaby, which has been suggested may be a vehicle for continued sales to territories where the show is known as "Inspector Barnaby". Dudgeon had first appeared in Midsomer Murders in the opening episode of the fourth series ("Garden of Death"), playing a secondary character.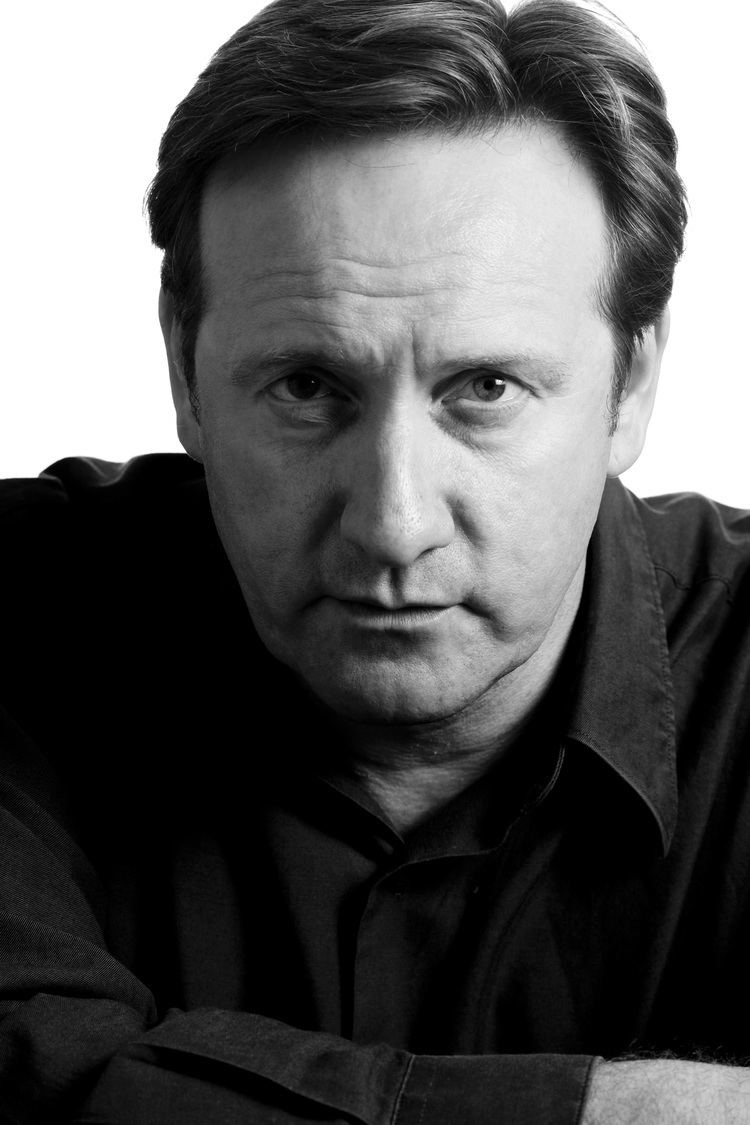 In 2012 Dudgeon starred as Norman Birkett on BBC Radio 4's Afternoon Play series in four plays written by Caroline and David Stafford based on Birkett's cases.
Personal life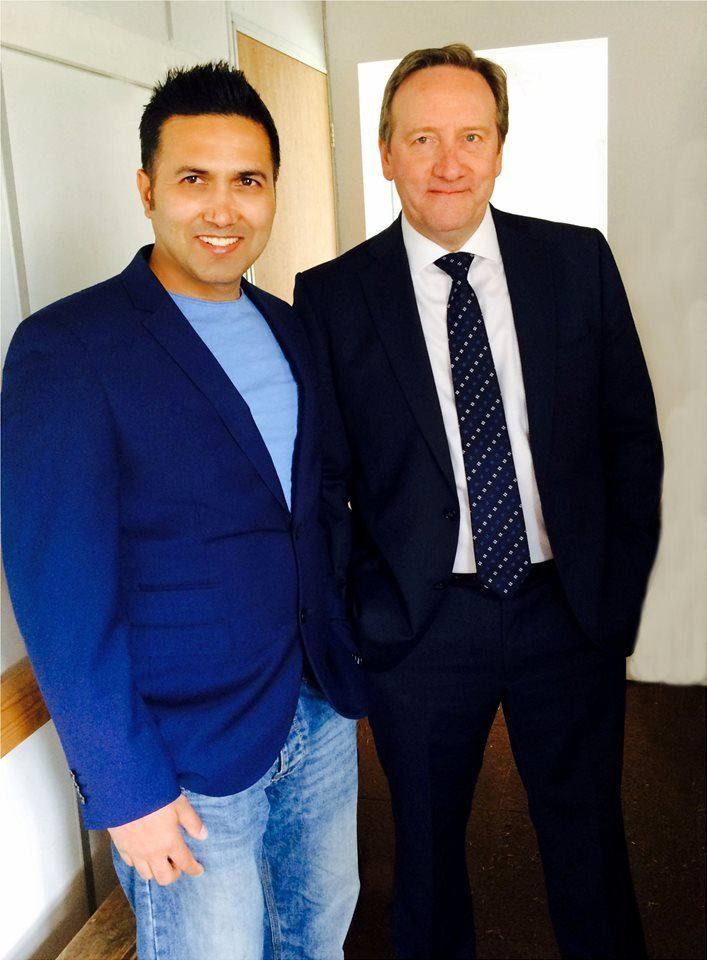 Dudgeon is married to BBC Radio producer Mary Peate. They have two children.
Filmography
Actor
2000
Midsomer Murders (TV Series)
as
DCI John Barnaby / Daniel Bolt
- Dressed to Kill (2023) - DCI John Barnaby
- A Grain of Truth (2022) - DCI John Barnaby
- The Debt of Lies (2022) - DCI John Barnaby
- The Blacktrees Prophecy (2022) - DCI John Barnaby
- The Witches Of Angel's Rise (2021) - DCI John Barnaby
- For Death Prepare (2021) - DCI John Barnaby
- Scarecrow Murders (2021) - DCI John Barnaby
- Happy Families (2021) - DCI John Barnaby
- The Stitcher Society (2021) - DCI John Barnaby
- The Wolf Hunter of Little Worthy (2021) - DCI John Barnaby
- With Baited Breath (2019) - DCI John Barnaby
- The Sting of Death (2019) - DCI John Barnaby
- The Miniature Murders (2019) - DCI John Barnaby
- The Point of Balance (2019) - DCI John Barnaby
- Send in the Clowns (2018) - DCI John Barnaby
- Till Death Do Us Part (2018) - DCI John Barnaby
- The Lions of Causton (2018) - DCI John Barnaby
- Drawing Dead (2018) - DCI John Barnaby
- Death of the Small Coppers (2018) - DCI John Barnaby
- The Ghost of Causton Abbey (2018) - DCI John Barnaby
- The Curse of the Ninth (2017) - DCI John Barnaby
- Death by Persuasion (2017) - DCI John Barnaby
- Red in Tooth & Claw (2017) - DCI John Barnaby
- Last Man Out (2017) - DCI John Barnaby
- Crime and Punishment (2017) - DCI John Barnaby
- The Village That Rose from the Dead (2016) - DCI John Barnaby
- Harvest of Souls (2016) - DCI John Barnaby
- Saints and Sinners (2016) - DCI John Barnaby
- A Dying Art (2016) - DCI John Barnaby
- Breaking the Chain (2016) - DCI John Barnaby
- The Incident at Cooper Hill (2016) - DCI John Barnaby
- Habeas Corpus (2016) - DCI John Barnaby
- A Vintage Murder (2015) - DCI John Barnaby
- The Ballad of Midsomer County (2015) - DCI John Barnaby
- Murder by Magic (2015) - DCI John Barnaby
- The Dagger Club (2015) - DCI John Barnaby
- The Killings of Copenhagen (2014) - DCI John Barnaby
- The Flying Club (2014) - DCI John Barnaby
- Wild Harvest (2014) - DCI John Barnaby
- Let Us Prey (2014) - DCI John Barnaby
- The Christmas Haunting (2013) - DCI John Barnaby
- Schooled in Murder (2013) - DCI John Barnaby
- The Sicilian Defence (2013) - DCI John Barnaby
- Death and the Divas (2013) - DCI John Barnaby
- Written in the Stars (2012) - DCI John Barnaby
- Murder of Innocence (2012) - DCI John Barnaby
- The Dark Rider (2012) - DCI John Barnaby
- A Rare Bird (2012) - DCI John Barnaby
- A Sacred Trust (2011) - DCI John Barnaby
- The Night of the Stag (2011) - DCI John Barnaby
- The Sleeper Under the Hill (2011) - DCI John Barnaby
- The Oblong Murders (2011) - DCI John Barnaby
- Echoes of the Dead (2011) - DCI John Barnaby
- Dark Secrets (2011) - DCI John Barnaby
- Death in the Slow Lane (2011) - DCI John Barnaby
- Fit for Murder (2011) - DCI John Barnaby
- The Sword of Guillaume (2010) - DCI John Barnaby
- Garden of Death (2000) - Daniel Bolt
2019
China Towns (TV Series)
as
Ephraim Tellwright
2013
Playhouse Presents (TV Series)
as
Jim
- Mr Understood (2013) - Jim
2012
The Charles Dickens Show (TV Series)
as
Lord Shaftesbury
- Child Labour (2012) - Lord Shaftesbury
2009
Life of Riley (TV Series)
as
Jim Riley
- The Good Mother (2011) - Jim Riley
- The Bug (2011) - Jim Riley
- Absent Friends (2011) - Jim Riley
- Lost in Translation (2011) - Jim Riley
- Snake (2011) - Jim Riley
- Interference (2011) - Jim Riley
- Letter of the Law (2011) - Jim Riley
- The Boyfriend (2011) - Jim Riley
- Crazy (2010) - Jim Riley
- School's Out (2010) - Jim Riley
- Is She Really Going Out with Him? (2010) - Jim Riley
- Nine to Five (2010) - Jim Riley
- Crowded House (2010) - Jim Riley
- Just the Two of Us (2010) - Jim Riley
- The Worst Best Man (2009) - Jim Riley
- The Little White Lie (2009) - Jim Riley
- Beating the Bully (2009) - Jim Riley
- The Ex Factor (2009) - Jim Riley
- New Beginnings (2009) - Jim Riley
- In the Family Way (2009) - Jim Riley
2010
The Nativity (TV Mini Series)
as
Joachim
- Part 3 (2010) - Joachim
- Part 2 (2010) - Joachim
- Part 1 (2010) - Joachim
2010
The Arbor (Documentary)
as
Steve Saul
2009
Kingdom (TV Series)
as
Terry
- Episode #3.2 (2009) - Terry
2008
Survivors (TV Series)
as
Sean
- Episode #1.3 (2008) - Sean
2008
Silent Witness (TV Series)
as
Det-Supt. Paul Barker / Det Supt Paul Barker
- Death's Door: Part 2 (2008) - Det-Supt. Paul Barker
- Death's Door: Part 1 (2008) - Det Supt Paul Barker
2007
Coming Up (TV Series)
as
Doctor
- Imprints (2007) - Doctor
2007
Coming Down the Mountain (TV Movie)
as
John Philips
2007
Cherries (Short)
as
Phil O'Brien
2007
Roman's Empire (TV Mini Series)
as
Roman Pretty
- Episode #1.4 (2007) - Roman Pretty
- Episode #1.3 (2007) - Roman Pretty
- Episode #1.2 (2007) - Roman Pretty
- Pilot (2007) - Roman Pretty
2006
Sorted (TV Series)
as
Harry Goodwin
- Episode #1.6 (2006) - Harry Goodwin
- Episode #1.5 (2006) - Harry Goodwin
- Episode #1.4 (2006) - Harry Goodwin
- Episode #1.3 (2006) - Harry Goodwin
- Episode #1.2 (2006) - Harry Goodwin
- Episode #1.1 (2006) - Harry Goodwin
2006
The Street (TV Series)
as
Brian Peterson
- Football (2006) - Brian Peterson
- The Flasher (2006) - Brian Peterson
- Stan (2006) - Brian Peterson
- The Accident (2006) - Brian Peterson
2006
The Lavender List (TV Movie)
as
Joe Haines
2005
Rose and Maloney (TV Series)
as
Alan Richmond
- Alan Richmond (2005) - Alan Richmond
2005
Messiah: The Harrowing (TV Mini Series)
as
DI Duncan Warren
- Episode #1.3 (2005) - DI Duncan Warren
- Episode #1.2 (2005) - DI Duncan Warren
- Episode #1.1 (2005) - DI Duncan Warren
2004
Sherlock Holmes and the Case of the Silk Stocking (TV Movie)
as
Lestrade
2004
Bridget Jones: The Edge of Reason
as
Taxi Driver
2004
Messiah: The Promise (TV Mini Series)
as
DI Duncan Warren
- Episode #1.2 (2004) - DI Duncan Warren
- Episode #1.1 (2004) - DI Duncan Warren
2003
The Return (TV Movie)
as
Matt Dempsey
2003
The Planman (TV Movie)
as
ACC Brian Richards
2003
Messiah 2: Vengeance Is Mine (TV Mini Series)
as
DI Duncan Warren
- Episode #1.2 (2003) - DI Duncan Warren
- Vengeance is Mine: Part 1 (2003) - DI Duncan Warren
2002
Murder in Mind (TV Series)
as
Edward Buttimore
- Rage (2002) - Edward Buttimore
2001
Messiah (TV Mini Series)
as
Duncan Warren
- The Reckoning (2001) - Duncan Warren
- The First Killings (2001) - Duncan Warren
2000
It Was an Accident
as
Holdsworth
1998
The Canterbury Tales (TV Series)
as
The Miller
- The Journey Back (2000) - The Miller (voice)
- Leaving London (1998) - The Miller (voice)
2000
Breathtaking
as
Richard Jackson
2000
Dirty Tricks (TV Movie)
as
Dennis
1998
The Mrs Bradley Mysteries (TV Series)
as
George Moody
- The Worsted Viper (2000) - George Moody
- Laurels Are Poison (2000) - George Moody
- The Rising of the Moon (2000) - George Moody
- Death at the Opera (2000) - George Moody
- Speedy Death (1998) - George Moody
1999
Four Fathers (TV Series)
as
Vince Yallop
1998
The Gift (TV Movie)
as
David
1997
The History of Tom Jones, a Foundling (TV Mini Series)
as
Puppeteer's Assistant
- Episode #1.3 (1997) - Puppeteer's Assistant
1997
Our Boy (TV Movie)
as
Detective Constable Spence
1997
Breakout (TV Movie)
as
Dr. Neil McFarlane
1994
Common As Muck (TV Series)
as
Ken Andrews
- One More Battle to Fight (1994) - Ken Andrews
- Cash Bonus (1994) - Ken Andrews
- Supercrew at the Job Centre (1994) - Ken Andrews
- The Weekend (1994) - Ken Andrews
- Keeping the Refuse Tender (1994) - Ken Andrews
- The Nose Out of Joint (1994) - Ken Andrews
1995
Out of the Blue (TV Series)
as
D.C. Marty Brazil / Marty Brazil
- Stem The Tide (1996) - D.C. Marty Brazil
- Shooting Ducks (1996) - D.C. Marty Brazil
- Gun And Nail (1996) - D.C. Marty Brazil
- Safety Box (1996) - D.C. Marty Brazil
- True Colours (1996) - D.C. Marty Brazil
- Fake (1996) - D.C. Marty Brazil
- Under The Skin (1995) - Marty Brazil
- Death Friday (1995) - Marty Brazil
- Last Bus To Nowhere (1995) - Marty Brazil
- Lion's Den (1995) - Marty Brazil
- Lights Out (1995) - Marty Brazil
- Survivor (1995) - Marty Brazil
1996
Different for Girls
as
Neil Payne
1995
Inspector Morse (TV Series)
as
David Michaels
- The Way Through the Woods (1995) - David Michaels
1995
The All New Alexei Sayle Show (TV Series)
- Episode #2.4 (1995)
- Episode #2.2 (1995)
1994
Fatherland (TV Movie)
as
Sex Crimes Cop
1994
Screen Two (TV Series)
as
Priest
- Skallagrigg (1994) - Priest
1994
A Touch of Frost (TV Series)
as
DC Costello
- Nothing to Hide (1994) - DC Costello
1993
Resnick: Rough Treatment (TV Movie)
as
William Doria
1993
Sharpe (TV Series)
as
Gibbons
- Sharpe's Eagle (1993) - Gibbons
1992
Nice Town (TV Mini Series)
as
Tom Edmonds
- Idyll (1992) - Tom Edmonds
- Unto Us a Child Is Born (1992) - Tom Edmonds
- Immaculate Conception (1992) - Tom Edmonds
1992
Between the Lines (TV Series)
as
D.S. Alan Hanson
- Lies and Damned Lies (1992) - D.S. Alan Hanson
1992
Revolver (TV Movie)
as
Eric Volkner
1992
Resnick: Lonely Hearts (TV Series)
as
William Doria
- Episode #1.3 (1992) - William Doria
- Episode #1.2 (1992) - William Doria
1991
The Bill (TV Series)
as
Stanley Houseman
- Turning Back the Clock (1991) - Stanley Houseman
1991
Casualty (TV Series)
as
Mick
- Sins of Omission (1991) - Mick
1991
Lovejoy (TV Series)
as
DS Graham Bentley
- Bin Diving (1991) - DS Graham Bentley
1990
Alive from Off Center (TV Series)
as
Brink
- Road (1990) - Brink
1987
Screenplay (TV Series)
as
Crowson / Brink
- Night Voice (1990) - Crowson
- Road (1987) - Brink
1990
Fools of Fortune
as
Sergeant Rudkin
1990
TECX (TV Series)
as
Peter Mayert
- A Question of Chemistry (1990) - Peter Mayert
1989
Red King, White Knight (TV Movie)
as
Vlasek
1989
Saracen (TV Series)
as
Jimmy
- Next Year in Jerusalem (1989) - Jimmy
1988
Piece of Cake (TV Mini Series)
as
'Moggy' Cattermole
- August 1940 (1988) - 'Moggy' Cattermole
- May 1940 (1988) - 'Moggy' Cattermole
- March 1940 (1988) - 'Moggy' Cattermole
- December 1939 (1988) - 'Moggy' Cattermole
- October 1939 (1988) - 'Moggy' Cattermole
- September 1939 (1988) - 'Moggy' Cattermole
1988
London's Burning (TV Series)
as
Gary Woods
- Episode #1.5 (1988) - Gary Woods
1987
Prick Up Your Ears
as
Policeman
Producer
-
Cope (Short) (executive producer) (post-production)
Soundtrack
2011
Midsomer Murders (TV Series) (performer - 2 episodes)
- Harvest of Souls (2016) - (performer: "She'll Be Coming 'Round the Mountain" - uncredited)
- Fit for Murder (2011) - (performer: "Happy Birthday to You')
Self
2022
Love Your Weekend with Alan Titchmarsh (TV Series)
as
Self
- Episode #5.15 (2022) - Self
2022
Midsomer Murders - 25 Years of Mayhem (TV Special documentary)
as
Self - (DCI John Barnaby, 2010 onwards)
2014
This Morning (TV Series)
as
Self
- Episode dated 28 October 2021 (2021) - Self
- Episode dated 8 March 2019 (2019) - Self
- Episode dated 8 January 2014 (2014) - Self
2020
Lorraine (TV Series)
as
Self - Guest
- Episode dated 14 January 2020 (2020) - Self - Guest
2019
Midsomer Murders: 20th Anniversary Special (TV Movie documentary)
as
Self
2019
Neo Magazin (TV Series)
as
Self
- Moralisch zweifelhaft, aber nicht strafbar (2019) - Self
- Für Neo reicht's (2019) - Self
2018
Pointless Celebrities (TV Series)
as
Self - Contestant
- Theatre Actors (2018) - Self - Contestant
2016
Loose Women (TV Series)
as
Self
- Episode #20.97 (2016) - Self
2015
Sunday Brunch (TV Series)
as
Self - Guest
- Episode #3.50 (2015) - Self - Guest
2014
Celebrity Antiques Road Trip (TV Series)
as
Self
- Episode #4.2 (2014) - Self
2013
The Crime Thriller Club (TV Series)
as
Self
- Episode #1.6 (2013) - Self
- Episode #1.4 (2013) - Self
2012
Celebrity Eggheads (TV Series)
as
Self - Contestant
- The Availables (2012) - Self - Contestant
2012
All Star Mr & Mrs (TV Series)
as
Self
- Episode #4.7 (2012) - Self
2012
Crime Connections (TV Series documentary)
as
Self / DCI John Barnaby
- Episode #1.3 (2012) - Self / DCI John Barnaby
2012
The Alan Titchmarsh Show (TV Series)
as
Self
- Episode dated 31 January 2012 (2012) - Self
2012
Mastermind (TV Series)
as
Self
- Celebrity Mastermind 2011/2012: Episode 8 (2012) - Self
2011
The A to Z of Crime (TV Series documentary)
as
Self / DCI John Barnaby
- Q to T (2011) - Self / DCI John Barnaby
- M to P (2011) - Self
2010
Breakfast (TV Series)
as
Self - Actor
- Episode dated 19 December 2010 (2010) - Self - Actor
2008
The Making of 'Son of Rambow' (Video documentary short)
as
Self
2007
Most Evil (TV Series documentary)
as
Self - Narrator
- Tracking Killers (2008) - Self - Narrator
- Face to Face (2008) - Self - Narrator
- Gangs (2008) - Self - Narrator
- The Killer's Brain (2008) - Self - Narrator
- Redemption (2008) - Self - Narrator
- Women (2008) - Self - Narrator
- Vampires/Cannibals (2008) - Self - Narrator
- Schemers (2008) - Self - Narrator
- Super Delusional (2008) - Self - Narrator
- Manson (2008) - Self - Narrator
- Cult Leaders (2007) - Self - Narrator
- Masterminds (2007) - Self - Narrator
- Attention Seekers (2007) - Self - Narrator
- Delusional (2007) - Self - Narrator
- Stalker (2007) - Self - Narrator
- Jealousy (2007) - Self - Narrator
2004
The Return: Behind the Scenes (Video documentary short)
as
Self / Matt Dempsey (uncredited)
2003
Humanzee: The Human Chimp (TV Movie documentary)
as
Narrator (voice)
1987
Open Space (TV Series documentary)
- War Poets of 39 (1987)
References
Neil Dudgeon Wikipedia
(Text) CC BY-SA