Name

Gwilym Lee





Role

Actor







Movies and TV shows

Midsomer Murders, The Tourist, Isle of Dogs, Children of 9/11, The Escort


Similar People

Neil Dudgeon, Fiona Dolman, Jason Hughes, Barry Jackson, John Hopkins




Profiles




Twitter
Inspector barnaby vol 24 interview mit gwilym lee ii krimikollegen
Gwilym Lee (born 24 November 1983, in Bristol) is a British actor appearing on stage and on television.
Contents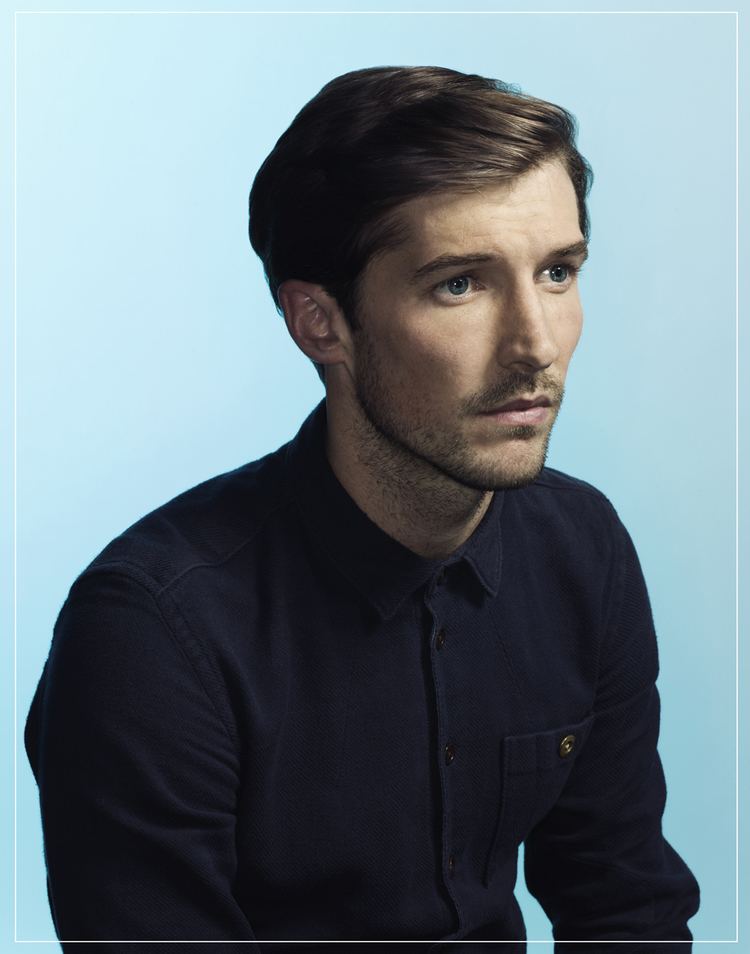 BOHEMIAN RHAPSODY Interview | Gwilym Lee spielt BRIAN MAY
1997–2011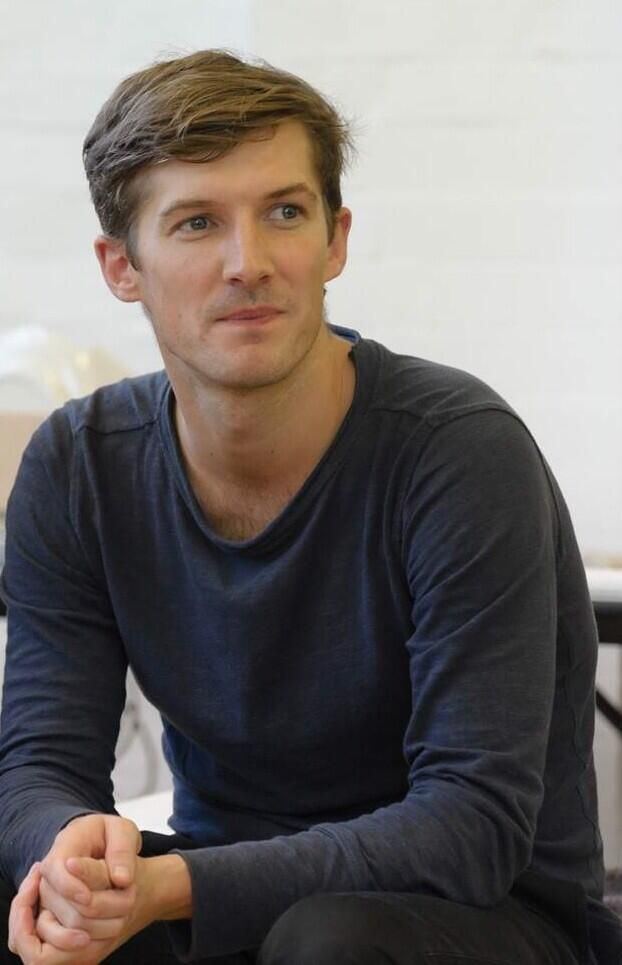 Lee joined a drama group as a teen. He then starred in the 1997-1998 television adaptation of the Animal Ark books. Aged 16 he started working on Richard III with the Royal Shakespeare Company. Lee appeared in a leading role in the final series of Land Girls (2011) and had several guest roles on television (including Ashes to Ashes, Fresh Meat, Monroe and Henry V). He has also worked on radio (The Emerald Tiger, The Silver Turk and in an adaptation of The Cruel Sea).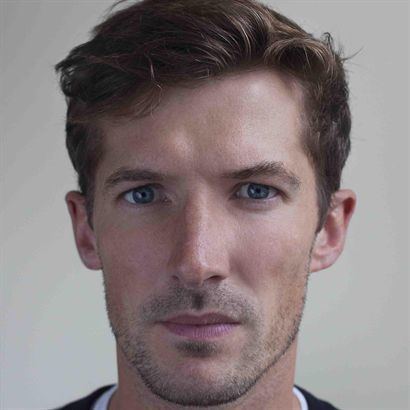 Lee was commended in the 2008 Ian Charleson Awards for his appearance in the National Theatre's production of Oedipus and in 2009 played Laertes to Jude Law's Hamlet in the Donmar West End season.
He won first prize of the 2011 Ian Charleson Award for his role as Edgar in the 2010 King Lear production at the Donmar Warehouse.
2012–present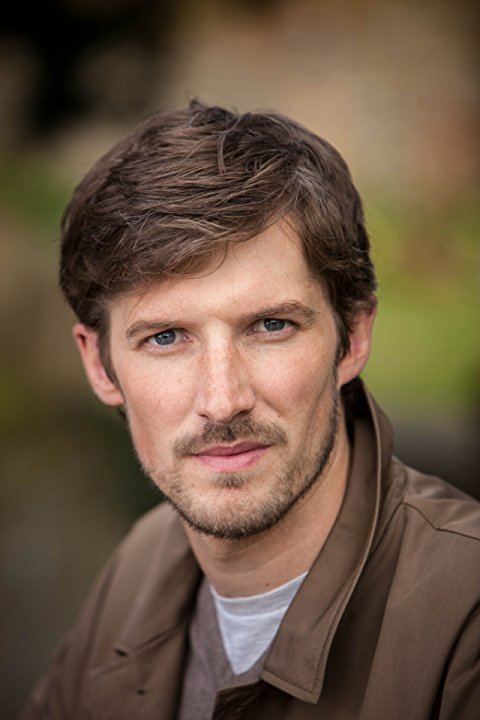 In 2012 Lee starred in the Donmar Trafalgar Studios production of Aleksei Arbuzov's The Promise.
At Christmas 2013 Lee began a television starring role as DCI Barnaby's new sergeant, DS Charlie Nelson, in the 16th series of Midsomer Murders, which also included the show's 100th episode, partially shot in Denmark in collaboration with the local national broadcasting corporation, DR. In early 2014 he appeared in Versailles at the Donmar Warehouse.
In April 2016 it was announced by ITV that Lee was not returning for season 19 of Midsomer Murders. Lee, on his Twitter account, indicated he would be involved in an upcoming series Jamestown. In August 2017 it was announced that Lee will play guitarist Brian May in the Queen biopic Bohemian Rhapsody, to be released on December 25, 2018.
Personal life
Lee was born in Bristol to Welsh parents, Tom and Ceinwen. He has three older siblings: Geraint, Owen and Rhiannon. When he was young the family moved to Sutton Coldfield in Birmingham. He studied English literature at Cardiff University and drama at The Guildhall School of Music and Drama, where he received the Guildhall Gold Medal in 2008. Lee now lives in London.
Filmography
Actor
-
Oddity (post-production)
2023
Tall Dark and Handsome (Short)
as
James
2021
Final Fantasy XIV: Endwalker (Video Game)
as
Cid (voice)
2020
The Great (TV Series)
as
Grigor Dymov
- Wedding (2021) - Grigor Dymov
- Walnut Season (2021) - Grigor Dymov
- Seven Days (2021) - Grigor Dymov
- Stapler (2021) - Grigor Dymov
- A Simple Jape (2021) - Grigor Dymov
- Animal Instincts (2021) - Grigor Dymov
- The Devil's Lunch (2021) - Grigor Dymov
- Alone at Last (2021) - Grigor Dymov
- Dickhead (2021) - Grigor Dymov
- Heads It's Me (2021) - Grigor Dymov
- The Beaver's Nose (2020) - Grigor Dymov
- Love Hurts (2020) - Grigor Dymov
- Meatballs at the Dacha (2020) - Grigor Dymov
- A Pox on Hope (2020) - Grigor Dymov
- Parachute (2020) - Grigor Dymov
- War and Vomit (2020) - Grigor Dymov
- Moscow Mule (2020) - Grigor Dymov
- And You Sir, Are No Peter the Great (2020) - Grigor Dymov
- The Beard (2020) - Grigor Dymov
- The Great (2020) - Grigor Dymov
2020
South of the Circle (Video Game)
as
Peter Hamilton (voice)
2019
The Man (TV Mini Series)
as
Mark Baxter
- Episode #1.2 (2019) - Mark Baxter
2019
Final Fantasy XIV: Shadowbringers (Video Game)
as
Cid (voice)
2019
Top End Wedding
as
Ned Pelton
2018
Ode to Saint Cecilia (Podcast Series)
as
Valerian
2018
Bohemian Rhapsody
as
Brian May
2018
The Last Witness
as
Captain John Underwood
2017
The Agency (Short)
as
Alistair
2017
Jamestown (TV Series)
as
Samuel Castell
- Episode #1.8 (2017) - Samuel Castell
- Episode #1.7 (2017) - Samuel Castell
- Episode #1.6 (2017) - Samuel Castell
- Episode #1.5 (2017) - Samuel Castell
- Episode #1.4 (2017) - Samuel Castell
- Episode #1.3 (2017) - Samuel Castell
- Episode #1.2 (2017) - Samuel Castell
- Episode #1.1 (2017) - Samuel Castell
2013
Midsomer Murders (TV Series)
as
DS Charlie Nelson
- Harvest of Souls (2016) - DS Charlie Nelson
- Saints and Sinners (2016) - DS Charlie Nelson
- A Dying Art (2016) - DS Charlie Nelson
- Breaking the Chain (2016) - DS Charlie Nelson
- The Incident at Cooper Hill (2016) - DS Charlie Nelson
- Habeas Corpus (2016) - DS Charlie Nelson
- A Vintage Murder (2015) - DS Charlie Nelson
- The Ballad of Midsomer County (2015) - DS Charlie Nelson
- Murder by Magic (2015) - DS Charlie Nelson
- The Dagger Club (2015) - DS Charlie Nelson
- The Killings of Copenhagen (2014) - DS Charlie Nelson
- The Flying Club (2014) - DS Charlie Nelson
- Wild Harvest (2014) - DS Charlie Nelson
- Let Us Prey (2014) - DS Charlie Nelson
- The Christmas Haunting (2013) - DS Charlie Nelson
2015
A Song for Jenny (TV Movie)
as
James
2015
Final Fantasy XIV: Heavensward (Video Game)
as
Cid (voice)
2015
Dragon Quest Heroes: The World Tree's Woe and the Blight Below (Video Game)
as
Psaro the Manslayer (English version, voice)
2013
Cloud Chamber (Video Game)
as
Tom
2012
Restless (TV Movie)
as
Sean Gilmartin
2012
Monroe (TV Series)
as
Alex Scholfield
- Episode #2.3 (2012) - Alex Scholfield
2012
Fresh Meat (TV Series)
as
Giles
- Episode #2.1 (2012) - Giles
2012
The Hollow Crown (TV Series)
as
Williams
- Henry V (2012) - Williams
2011
Land Girls (TV Series)
as
Reverend Henry Jameson
- Last Days of Summer (2011) - Reverend Henry Jameson
- Farewell My Lovely (2011) - Reverend Henry Jameson
- The Enemy Within (2011) - Reverend Henry Jameson
- The War in the Fields (2011) - Reverend Henry Jameson
- Home to Roost (2011) - Reverend Henry Jameson
2011
Doctor Who: The Monthly Adventures (TV Series)
as
Count Rolf Wittenmeier
- The Silver Turk (2011) - Count Rolf Wittenmeier (voice)
2011
National Theatre Live: King Lear
as
Edgar
2010
The Tourist
as
Senior Technician Mountain
2010
Isle of Dogs
as
D.C. Block
2010
Doctors (TV Series)
as
Anatole Karpski
- Idle Hands (2010) - Anatole Karpski
2009
Ashes to Ashes (TV Series)
as
Young Summers
- Episode #2.7 (2009) - Young Summers
2009
Waterloo Road (TV Series)
as
Steven
- Episode #4.11 (2009) - Steven
2009
Inspector Lewis (TV Series)
as
Terry Bainbridge
- The Quality of Mercy (2009) - Terry Bainbridge
2008
Mutual Friends (TV Series)
as
Young Man
- Episode #1.5 (2008) - Young Man
1997
Animal Ark (TV Series)
as
James Hunter
- Guinea Pig in the Garage (1998) - James Hunter
- Calf in the Cottage (1998) - James Hunter
- Piglet in a Playpen (1998) - James Hunter
- Hedgehog in the Hall (1998) - James Hunter
- Donkey on the Doorstep (1998) - James Hunter
- Bunnies in the Bathroom (1998) - James Hunter
- Hamster in the Hamper (1997) - James Hunter
- Puppies in the Pantry (1997) - James Hunter
- Goat in the Garden (1997) - James Hunter
- Goose on the Loose (1997) - James Hunter
- Kittens in the Kitchen (1997) - James Hunter
- Pony in the Porch (1997) - James Hunter
- Badger in the Basement (1997) - James Hunter
Self
2022
Three Little Words (Podcast Series)
as
Self - Guest
- Gwilym Lee (2022) - Self - Guest
2021
Hollywood Insider (TV Series)
as
Self
- A Deep Dive into the Genre of Movie Musicals - From 'West Side Story' to 'Bohemian Rhapsody' (2021) - Self
2019
The Making of 'Top End Wedding' (Video documentary short)
as
Self / Ned
2019
Top End Wedding: A Romcom for the Top End (Video documentary short)
as
Self / Ned
2019
Top End Wedding: Capturing Kakadu (Video documentary short)
as
Self / Ned
2019
Top End Wedding: Filming at Nitmiluk (Video documentary short)
as
Self / Ned
2019
Top End Wedding: Tiwi Islands (Video documentary short)
as
Self / Ned
2019
Top End Wedding: Tiwi Strong Women's Choir (Video documentary short)
as
Self / Ned
2019
Location Scouts (TV Series short)
as
Self
- Episode #1.2 (2019) - Self
2019
Behind the Scenes of 'Top End Wedding' (Video documentary short)
as
Self / Ned
2019
E! Live from the Red Carpet (TV Series)
as
Self
- The 2019 Academy Awards (2019) - Self
2019
Red Carpet Report (TV Series short)
as
Self
- 56th Annual ICG Publicist Awards (2019) - Self
2019
Bohemian Rhapsody: Recreating Live Aid (Video documentary short)
as
Self
2019
Bohemian Rhapsody: The Look and Sound of Queen (Video documentary short)
as
Self
2019
Rami Malek: Becoming Freddie (Video documentary short)
as
Self
2019
BAFTAs 2019 (TV Special)
as
Self - Audience Member
2019
The 25th Annual Screen Actors Guild Awards (TV Special)
as
Self - Presenter
2018
Good Morning Football: The Cast of "Bohemian Rhapsody" Talks Football, Queen and Freddie Mercury (Video)
as
Self
2018
The View (TV Series)
as
Self
- Rami Malek/Joe Mazello/Gwilyn Lee/View Your Deal (2018) - Self
2018
WGN Morning News (TV Series)
as
Self
- Episode dated 31 October 2018 (2018) - Self
2018
The IMDb Show (TV Series)
as
Self - Guest
- IMDb on Location: The Cast of 'Bohemian Rhapsody' (2018) - Self - Guest
2018
Today (TV Series)
as
Self - Guest
- Episode dated 29 October 2018 (2018) - Self - Guest
2018
American Music Awards 2018 (TV Special)
as
Self - Presenter
2018
Made in Hollywood (TV Series)
as
Self
- Bohemian Rhapsody/The Hate U Give/Loving Pablo/Monsters and Men (2018) - Self
2018
Ok! TV (TV Series)
as
Self
- Episode #4.12 (2018) - Self
2017
The Royal House of Windsor (TV Series documentary)
as
Narrator
- The Top Job (2017) - Narrator (voice)
- Fire, Feud and Fury (2017) - Narrator (voice)
- Shadow of a King (2017) - Narrator (voice)
- Enter the Outsider (2017) - Narrator (voice)
- Love and Duty (2017) - Narrator (voice)
- Adapt or Die (2017) - Narrator (voice)
2013
The Crime Thriller Club (TV Series)
as
Self
- Episode #1.4 (2013) - Self
2013
Catching a Killer: Crocodile Tears (TV Movie documentary)
as
Self - Narrator (voice)
2011
Children of 9/11 (TV Movie documentary)
as
Narrator (voice)
Archive Footage
2018
Entertainment Tonight (TV Series)
as
Self
- Episode #37.312 (2018) - Self
References
Gwilym Lee Wikipedia
(Text) CC BY-SA