Nate Kmic (born c. 1988) is a former professional American football running back for the Lappeenranta Rajaritarit (Lapeenranta Border Knights) of the Finnish Maple League. Kmic played college football for Mount Union College Purple Raiders football team. Kmic graduated from Pike-Delta-York High School in rural Delta, Ohio. In his career, he set rushing records for both NCAA Division III as well as the NCAA all-division record.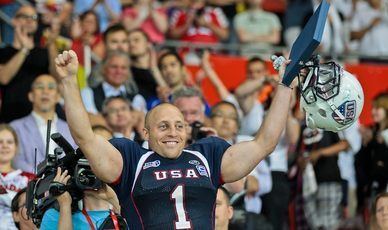 During the 2008 season, Kmic broke the Division III career record for rushing yards set in 2000 by R. J. Bowers of Grove City College. On December 13, 2008, he rushed for 310 yards against Wheaton College, helping lead the Purple Raiders to a 45-24 victory, earning them a trip to Salem, VA for the 2008 Stagg Bowl where they defeated the UW-Whitewater Warhawks 31-26 in the fourth consecutive meeting of the two programs for the Division III Championship.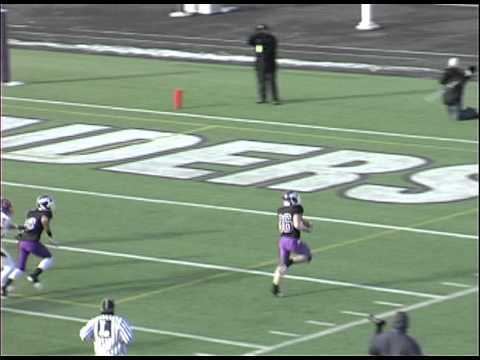 In the semifinal game, Kmic brought his career rushing total to 7,986, surpassing the previous record of 7,962 held by Danny Woodhead of NCAA Division II Chadron State. Kmic rushed for 88 yards in the Stagg Bowl, bringing his total to 8,074, the most of any player in NCAA history, and the first and only player to rush for over 8,000 yards.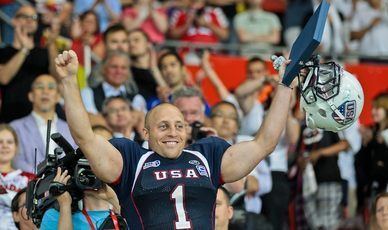 In April 2009, Kmic received the 2008 Melberger Award, granted annually to the outstanding Division III football player.
In July 2011, Kmic was named the MVP of the IFAF World Championship in Austria, which the USA won after defeating Canada in the final, a game in which Kmic rushed for 2 touchdowns.
After the World Cup, Kmic signed a pro contract with Finnish top-flight team Lappeenranta Border Knights.