India




Hindi, English




Mahendragarh




Lakshya Dhillon



Narnaul (Hindi: ) is a city, a municipal council and headquarters of Mahendragarh district in the Indian state of Haryana. It is one of the very few districts in India with the name of the district different from the name of the main town in the district. Get all results and News here- The distance from Gurgaon and Narnaul is only 128 km and it takes only 2 hour 15 Minutes to reach by road and comes under National Capital Region (India).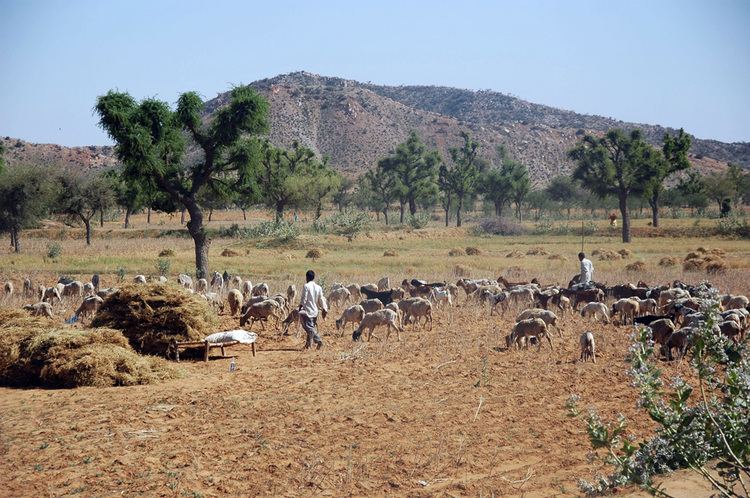 Narnaul is located at 28.04°N 76.11°E? / 28.04; 76.11. It has an average elevation of 318 meters (977 feet). The district is rich in mineral resources such as iron ore, copper ore, beryl, tourmaline, Muschovite mica, Biotite mica, albie, calcite, and quartz. In winters the temperature can lower down to -3°Celsius.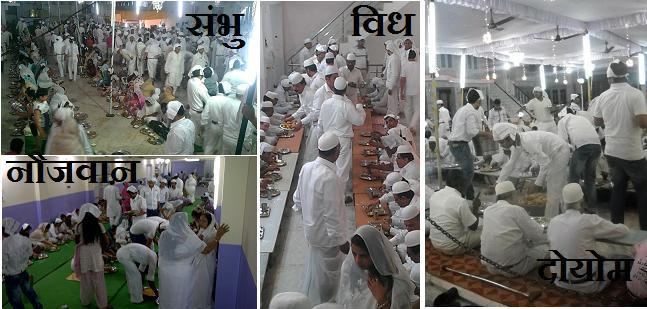 In the beginning, the town was controlled by Jogis. Till the conquest of Mohammedan, Rathor Rajputs ruled the town and the adjoining areas.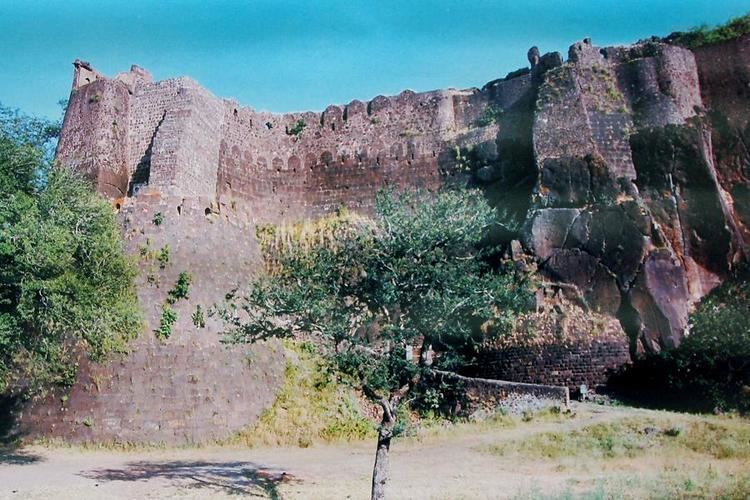 Narnaul was also closely associated with the Sur-Afghans. Sher Shah's grandfather, Ibrahim Khan, came here first. He got the town of Narnaul and surrounding villages from the then administrator of Firoze-i-Hisar to meet the expenses of the forty horseman militia he provided. After his death Hasan Khan, father of Sher Shah Suri, the supplanter of Humayun, became the Jagirdar of Narnaul. After the Second Battle of Panipat, Akbar gifted this Jagir to Shah Quli Khan Mahram who arrested Hemu, the famous warrior general of Rewari.
At Akbars time Narnaul had a mint (Taksal). To effect reforms in the mint, Akbar visited Narnaul along with Raja Todar Mal and Khawaja Shah Mansur. The Jalali coin was issued by Akbar from Narnaul Birbal also used to visit this town. Birbals Chatta stands to this day reminding the visits of Birbal, one of the nine jewels (Navaratnas) of the great Mughal, Akbar. During the time of Aurangzeb, the Satnami Sadhus revolted against the suppression caused by the Muslim Jagirdar. The revolt took the form of a serious communal riot. Satnamis, after killing the Muslim Faujdar, occupied the town. The imperial forces stationed here took to their heels. To quell this riot Aurangzeb himself had to come with a large contingent.
Some time later, the Nawab of Narnaul, Taherbeg, kidnapped a Hindu Satnami girl. The Satnamis then fought with Nawab Taherbeg and killed him.
"Satnamis Sat se lare, Lekar hath me Teg,
Narnaul ke gorve, mara diya Taherbeg."
With the disintegration of Mughal empire after the death of Aurangzeb Alamgir, 4 Thakur of Jaipur annexed Narnaul but soon he lost it to the French General, De-Boigne. Later Murtza Khan Bharaich got the Jagirdari of Narnaul. In his lineage Abdur Rahman, Nawab of Jhajjar raised a banner of revolt against the British in 1857. After the Battle of Narnaul during the First War of Indian Independence in 1857, he along with some co-patriots were hanged.
Major tourist attractions in this town include:
Narnaul Wikipedia
(,)http://www.satnami.com/sadh5.jpg(,)http://upload.wikimedia.org/wikipedia/commons/d/d4/Asirgarh_Fort1.jpg(,)http://www.satnami.com/sadh%25204.jpg(,)http://www.mapsofindia.com/maps/haryana/narnaul-city-map.jpg(,)http://www.holidayiq.com/destreviewimages/Narnaul-6726_0.jpg(,)http://www.letsseeindia.com/upload/city/13.%2520Thanjavur.jpg(,)http://www.holidayiq.com/destreviewimages/Narnaul-6726_1.jpg(,)http://mahendragarh.gov.in/images/banner3.jpg(,)http://www.letsseeindia.com/upload/city/Narnul.jpg(,)http://www.onefivenine.com/images/Travel/1967.jpg
(,)http://www.tropicalisland.de/india/rajasthan/mandawa/images/DEL%2520sheeps%2520in%2520dry%2520landscape%2520with%2520green%2520trees%2520near%2520Narnaul%2520on%2520the%2520road%2520from%2520Delhi%2520to%2520Mandawa%25203008x2000.jpg(,)http://www.carmenteira.es/blogtrajinando/wp-content/uploads/Calle-Mandawa-Shekhawati.jpg(,)http://41.media.tumblr.com/a9553765f81250444758ed970a67c14b/tumblr_nai8m5fPVu1tjf6m4o1_1280.jpg(,)https://manthandiary.files.wordpress.com/2014/05/jal-mahal-narnaul.jpg(,)http://4.bp.blogspot.com/-mwbqLW3LP2o/TZ38l7Nbm5I/AAAAAAAAAi4/zntKttuDwDo/s1600/200760_195667417123395_100000404143420_589114_5423742_n.jpg(,)https://manthandiary.files.wordpress.com/2014/06/india_goa_big_vagator_beach_with_fort_chapora.jpg(,)http://4.bp.blogspot.com/_H23IZFBT-cE/S2068D18DVI/AAAAAAAAEYY/nBYHp-ey2as/s1600-h/IMG_5097.JPG(,)http://ad009cdnb.archdaily.net/wp-content/uploads/2013/06/51cb6569b3fc4b70f100000e_india-s-forgotten-stepwells_narnaul_takht_baoli_-17528x704.jpg(,)http://ad009cdnb.archdaily.net/wp-content/uploads/2013/06/51cb652bb3fc4b2142000012_india-s-forgotten-stepwells_narnaul_mukundpura_-9528x396.jpg(,)http://ad009cdnb.archdaily.net/wp-content/uploads/2013/06/51cc44d0b3fc4b2142000056_india-s-forgotten-stepwells_narnaul_takht_baoli_-6528x704.jpg
(,)http://www.holidify.com/images/foodImages/174.jpg(,)http://upload.wikimedia.org/wikipedia/commons/thumb/f/fd/Rajma,_kidney_beans,_served_with_chawal,_rice.jpg/800px-Rajma,_kidney_beans,_served_with_chawal,_rice.jpg(,)https://www.expatads.com/adpics1/2013/9/Best-North-Indian-Restaurants-in-Delhi-Top-10-Restaurants-in-Delhi5243ff32a0969b409c36.jpg(,)https://www.expatads.com/adpics1/2014/11/Best-Veg-and-Non-Veg-Food-in-Delhi547b518bb4c86206882d.jpg(,)http://media-cdn.tripadvisor.com/media/photo-s/05/53/1a/ac/lunch-at-lawns.jpg(,)http://media-cdn.tripadvisor.com/media/photo-s/03/bb/c3/9a/chamunda-devi-mandir.jpg(,)http://media-cdn.tripadvisor.com/media/photo-s/06/72/37/c1/khalda-wale-hanumanji.jpg(,)http://media-cdn.tripadvisor.com/media/photo-s/06/f1/da/6b/village-culture-safari.jpg(,)http://www.allrestaurants.eu/img/af/21058/13405649289145.jpg(,)http://www.holidify.com/images/foodImages/292.jpg(,)http://i.ytimg.com/vi/JtBibmxRDk4/hqdefault.jpg