Country

India




Language spoken

Hindi,Pure Haryanvi




Area

1,834 km2


State

Haryana


District

Jhajjar




Founded

King Abdur rahman khan of Jhajjar



Jhajjar (Hindi: ) is a town in Jhajjar district in the Indian state of Haryana. Jhajjar district is one of the 21 districts of Haryana state, India; it was carved out of Rohtak district on July 15, 1997.
Contents
Map of Jhajjar
Narendra modi at a public rally in jhajjar rohtak haryana
Geography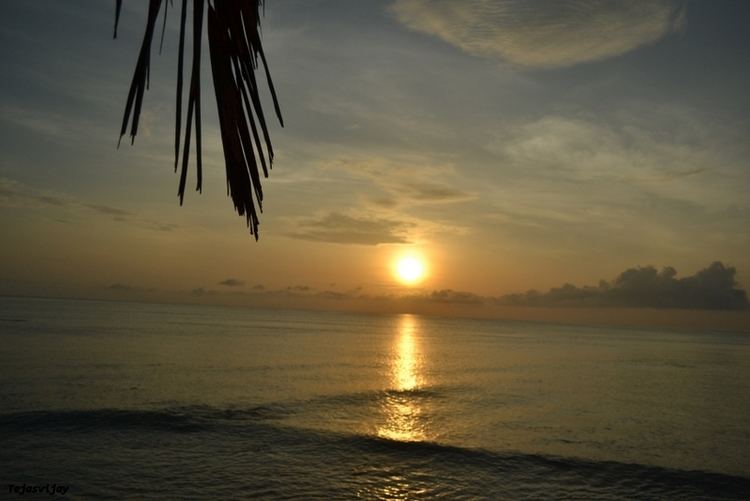 Jhajjar is located at 28.62°N 76.65°E? / 28.62; 76.65. It has an average elevation of 220 metres (721 feet).
History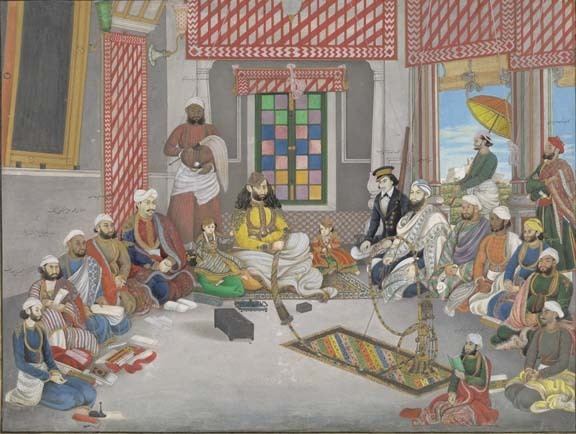 Inhabited about eight hundred years ago, Jhajjar city has many pages of history engulfed in it, Historical buildings, mausoleums, water-pools having at their banks give the reflection of the historical tradition of this city.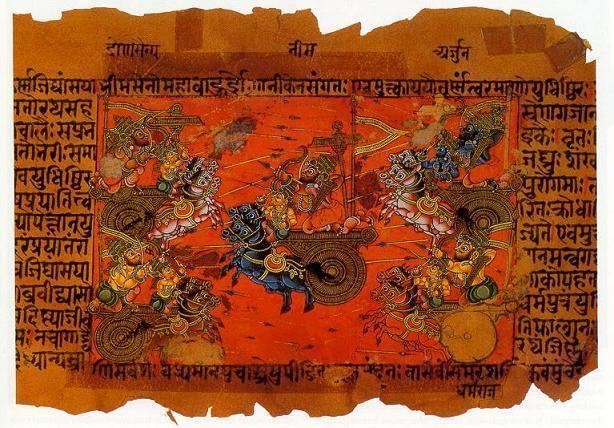 At the time of Gori s attack on the king Prithvi Raj in 1191 A.D., the area of Jhajjar was a deserted forest. There was a town named Malokan in the east of present Jhajjar city, mostly inhabited by Jats. Delhi and its adjoining area was affected worst in the battle between Gori and Prithvi Raj. Most of the villages were deserted adjoining area of Delhi by the devastation of war. Malokan was also among there ill-fated villages. Having left their homes and belongings, the residents of Malokan started living here and there. The rule of Gori was well established in Delhi. Villages started inhabiting again. Brave Chajju Jat, resident of Malokan village made an appeal to Emperor Shabuddin Gori to rehabilitate the village. Malokan village had fought bravely to defend the country against the Goris, probably due to that the emperor rejected the appeal of the residents of Malokan and ordered to rehabilitate the village somewhere else, and with this order foundation of Jhajjar city was laid by Chajju Jat.
During the medieval period in the rule of Delhi Sultanate and Tuglak dynasty, this area used to be given as feudatory to the different regional feudal lords. During this period Sultanate and Mugal rulers started digging canals in the area of Haryana. It is said, Feroj Tuglak created five canals. One of these canals brought water from Sutlej to Jhajjar. During the rule of Akbar, this area was a part of Delhi province.
After the fall of Mugal empire, there was again an atmosphere of political turmoil. Farukhsheer handed over this area to his minister Ruknudeen in 1718. Even Ruknudeen could not handle it and after some years he handed it over to Nawab of Farukh Nagar . Most areas of present Haryana including Rohtak came under the control of Nawabs family of Farukh Nagar. During this period, Raghu Nath Rao and Malhar Rao Holkar with the helps of Maratha military, attacked on Nawab and charged the heavy tax. Under the leadership of Maharaja Suraj Mal, Jats defeated the Nawab of Farukh Nagar and established their rule. After that, from 1785 to 1803, it was the period of instability. On the one hand, Muslim Amiss and Nawabs etc., were making efforts to maintain their rule and on the other hand they had to face the attacks of jats, Marathas and Sikhs constantly.
George Thomas, Born in a simple family in Ireland, was an extremely courageous person. He came to India in a mercantile marine in about 1780 and cane in to contact with Scendhia feudal lord Appa Kandi Rao who adopted him as his son impressed by his bravery. In the due course of time, Appa Kandi Rao offered the area of Jhajjar, Beri, Mandothi, Patoda to George Thomas. George Thomas made Jhajjar his headquarters and in view of security constructed a fort at some distance and named it Georgy garh (modern Jahazgarh). Feeling happy at his military services, Marathas offered the area of Panipat, Sonepat and Karnal to him. Intoxicated with the increasing power, he declared himself independent of Scendhias. With the aim to establish his independent rule in the whole Haryana, he changed his capital from Jhajjar to Hansi, Having seen the increasing force of George Thomas, Sindhia asked General Paron who was the governor of Ganga Doab, to attack on George Thomas. George could not bear it, at last left his rule and went towards Calcutta in 1801.
Within a period of two years after the desertion of George Thomas the increasing power of Scindhias was destroyed by the British army under the leadership of General lake. As a result of treaty after Second Maratha war in 1803, this area came under the control of East-India company, General lake was of the opinion that they should not hold under control the area in the west of Yamuna. He decided that they should establish small feudatories, in the middle of the area between the Sikh and East -India company ruled area, which should safeguard the area of the company . As a result this area was distributed as feudatories among the Nawabs and Amirs who had been loyal to company. In this distribution the area of Rohtak, Beri and Meham was given to the Nawab of Dujanas Abdusamad Khan. The area of Jhajjar was given to Nawab Nijabat Alikhan and the area of Bhadurgarh was given to his brother Nawab Ismail Khan Lohari, Patoda and Kheri village were given as feudatory of Faiz Muhammed Khan, the son of Ali Khan. The Nawab of Dujana could not hold this large area under control consequently his control contracted to Dujana and Meharana village only. For the proper administration of the area left by him, district Rohtak was a constituted which consisted of Gohana, Kharkhoda, Rohtak, Meham and Bhiwani tehsils. Nawab Nijabat Ali Khan lived in Delhi. He handed over the responsibility of the administration of Jhajjar to his son Faiz Muhammed Khan in 1813. Faiz Muhammed Khan took interest in the progress of Jhajjar. He got construction many buildings the work of salt-making was started, many deserted villages were rehabilitated and a dam was constructed near Badli village. On the one hand, he gave new direction to the development and on the other hand he gave shelter in his court to many poets and scholars to promote art and culture. After the death of Muhammed Khan in 1835 his son sat on the throne. His administration lasted only for ten years and during these ten years, the progress achieved during the reign of his father was mitigated by his cruel and luxurious nature. The last Nawab of Jhajjar Abdur Rahman sat on throne in 1845. Following the virtues of his grandfather, Abdul Rahman got constructed a beautiful palace in Jhanara. He got constructed a palace in Chuchhakwas village which is being used as rest house at present.
In 1857 Abdul Rahman Khan was the Nawab of the Jhajjar estate and took part in the Indias First War of Independence against the British. In 1857 there lived a tribe of Yousufzai pathan in jhajjar. In the war of 1857, Nawab Abdul Rehman requested Him to help him, with his tribe, to fight against the British as Nawab Abdul Rehman Khan Yousafzai headed a Jirga and decided to fight against the British. Yousufzai are very brave and warriors. Under leadership of Nawab they fought so bravely that the British had to run away bare footed. Nawab Abdul Rehman Khan was sentenced to death on 23-10-1857. Nawab Abdul Rehman Khan Yousafzai was a freedom fighter and shaheed of 1857. He gave his life and family for fighting against British and defending his homeland. but the informers were awarded for their treachery and British announced that if any person from their family comes, he will be employed in British (Indian) army without any interview. Nawab Abdul Rehman Khan was very generous and kind. He had a very wast mehal that contained a rectangular courtyard. All the marriages were held in his mehal and barats stayed there. He used to help a lot of people. He always kept the Yousafzai pathans united but after his death all the pathans got scattered and went into decline except the treachers. Nowadays his successors live in Multan, sargodha and dera ghazi khan, Pakistan and they are proud of being the successors of a freedom fighter but how strange it is that the successors of the treachers are also proud of their ancestors and boast of the relations of their ancestors with the British? A great question to think about.
Local Cuisine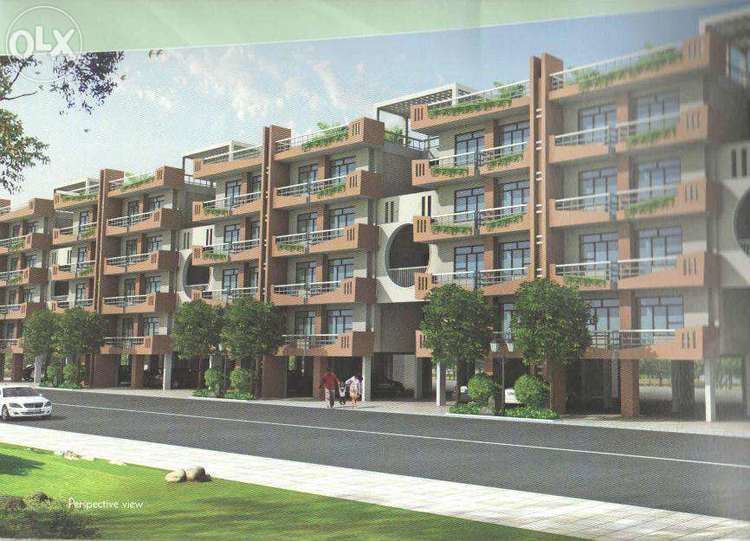 Jhajjar is famous for its cattle wealth. There is no dearth of milk and milk products in the cuisine of Haryana. People prepare ghee and butter at home and you can see a liberal usage of ghee in their regular diet. The homemade butter is called tindi or nooni ghee, and in most homes they daily churn fresh ghee. In weddings, it is customary for people to give gifts prepared from ghee to the brides family. Buttermilk, Lassi and tea are common drinks.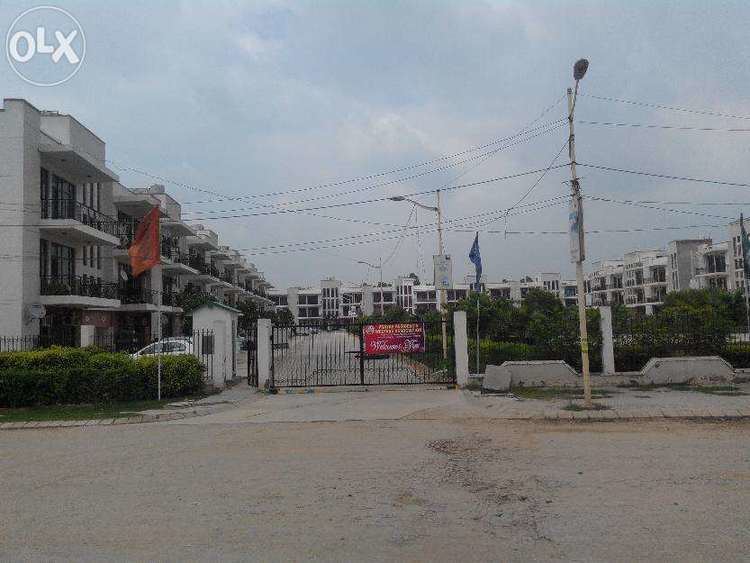 Fresh vegetables and fruits are easily available. The most relished dishes are Raabri, Bajre ki khichri with lassi and Bajre ki roti with saag (vegetable made by green leafy vegetables), nooni ghee, lassi. Teet ka achar is a pickle made of Kair tree. Some of the popular Haryana cuisines are Singri ki sabzi, Kachri ki Sabzi, Methi Gajar, Mixed Dal, Hara Dhania Cholia, Kadhi Pakora, Tamatar Chutney, Bathua Raita, Khichri, Mithe Chawal, Besan Masala Roti Makhan, Bhura Roti Ghee, Bajra Aloo Roti Makhan, Churma, Kheer and Malpuas.[59] Pethe ki subji is made on special occasions.
References
Jhajjar Wikipedia
(Text) CC BY-SA
(,)http://britishlibrary.typepad.co.uk/.a/6a00d8341c464853ef019b00c478ee970b-pi(,)http://upload.wikimedia.org/wikipedia/commons/8/81/Kurukshetra.jpg(,)https://johnnicholsongreatmutiny.files.wordpress.com/2012/08/jhajjar-tiger.jpg(,)http://mw2.google.com/mw-panoramio/photos/medium/6231941.jpg
(,)http://fpstatic.blob.core.windows.net/asset-1000/10900.jpg(,)http://fpstatic.blob.core.windows.net/asset-1000/10898.jpg(,)http://navyugenterprises.0fees.net/images/slider4.jpg(,)http://fpstatic.blob.core.windows.net/asset-1000/10513.jpg(,)http://render.fineartamerica.com/images/images-profile-flow/350/images-medium-large-5/older-landscape-mukesh-yadav.jpg(,)https://farm8.staticflickr.com/7634/16191723133_db062fc639_z.jpg
(,)http://imganuncios.mitula.net/three_bhk_in_omaxe_city_sector_15_on_main_nh_10_bahadurgarh_9060133424226913228.jpg(,)http://imganuncios.mitula.net/2bhk_ready_to_move_flat_in_omaxe_city_sec15_bahadurgarh_8470133424226903970.jpg(,)https://lh3.googleusercontent.com/-Mp1cEfvSkdw/VAKnTCNUmqI/AAAAAAAAAng/jPaX2wApc00/Engineering%25252520Colleges%25252520in%25252520India.jpg(,)http://imganuncios.mitula.net/two_bhk_flat_in_omaxe_city_sec15_bahadurgarh_north_avenue1_4170133424226888261.jpg
(,)https://www.maavaishnodevi.org/images/Jhajjar_Kotli_big.jpg(,)http://www.tourplanner.co.in/images/indian-tourist-destinations/Jhajjar-Kotli.jpg(,)http://www.lehladakhtoursindia.com/Blog/wp-content/uploads/2014/04/Mansar-Lake.jpg(,)http://media-cdn.tripadvisor.com/media/photo-s/01/e4/77/4c/pratapgarh-farms-and.jpg(,)http://focuztours.com/sites/default/files/imagecache/SlidingBanner-730x203/Katra%25202.jpg(,)http://www.ashextourism.com/village/haryana/images/pratapgarh/pratapgarh_farm.jpg(,)http://media-cdn.tripadvisor.com/media/photo-s/02/4d/38/e5/nice-place-for-day-picnic.jpg(,)http://www.d3m.in/images/subpage/tour/kash/t_kash_jha-big.jpg(,)http://www.haryanatourism.gov.in/WriteReadData/mediafiles/image/pratapgarh_farm_5.jpg(,)http://www.maps-india.com/haryana/haryana-map/haryana-tourist-attraction.gif