7.2

/

10

Alchetron

7.2

Rate This




Tamil

நானும் ரௌடி தான்




Produced by

Dhanush


Music by

Anirudh Ravichander




Director

Vignesh Shivan




Directed by

Vignesh Shivan


Written by

Vignesh Shivan




Initial release

21 October 2015




Music director

Anirudh Ravichander




Starring

Vijay SethupathiNayantaraParthibanRaadhikaRJ Balaji




Cast

Nayantara, Vijay Sethupathi, RJ Balaji, Raadhika Sarathkumar, R Parthiepan


Profiles




Facebook
Naanum rowdy dhaan comedy scenes vijay sethupathi nayanthara vignesh shivan
Naanum Rowdy Dhaan (English: I am a Rowdy, too) is a 2015 Indian Tamil-language black comedy film written and directed by Vignesh Shivan. Vijay Sethupathi and Nayanthara are in the lead roles. Produced by actor Dhanush under his banner Wunderbar Films, the film features music composed by Anirudh Ravichander. The film was shot in Puducherry and Chennai over 75 days. It was released on 21 October 2015. receiving positive reviews from critics and became a profitable venture at the box office. The film was dubbed into Telugu as "Nennu Rowdy Ne".
Contents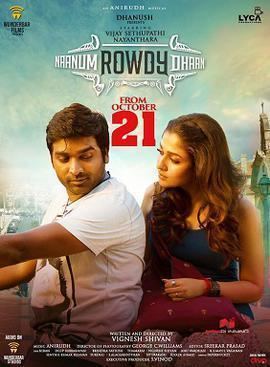 Naanum rowdy dhaan thangamey official video anirudh vijay sethupathi vignesh shivan
Plot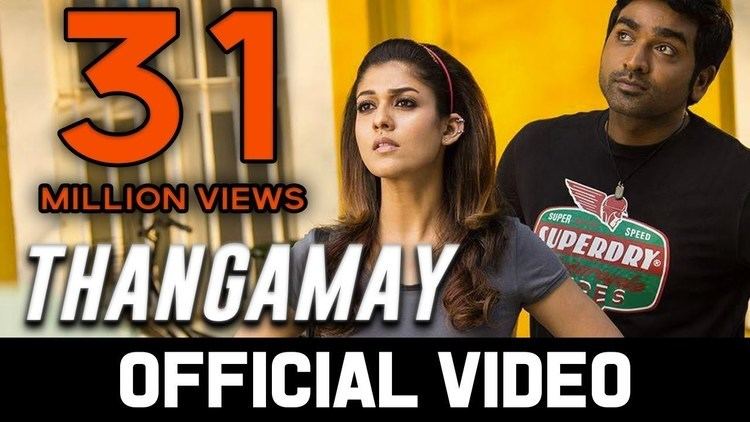 Pandiyan aka "Pondy Pandi" (Vijay Sethupathi) is the son of a Puducherry-based police inspector P. Meena Kumari (Raadhika Sarathkumar). Despite being a police inspector's son, he grew up being friendly with the criminals behind bars and on reaching adulthood, unknown to his mother, he becomes a rowdy, though an incompetent one.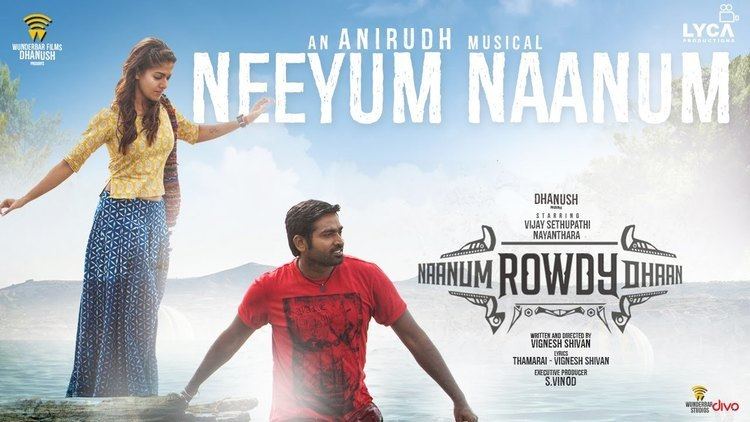 Pandi comes across a deaf girl Kadhambari (Nayantara) and immediately falls in love with her. Kadhambari is the daughter of a sincere police officer Ravikumar (Azhagam Perumal), who is in pursuit of Killivallavan aka Killi (Parthiban), a dreaded gangster and politician who had killed Ravikumar's wife and had caused Kadhambari to lose her hearing in her childhood. Kadhambari seeks Pandi's help in finding her father, who has not spoken to her for the past two days, to which he agrees. Pandi soon finds out that Ravikumar had been killed by Killi, but hides the matter from Kadhambari as it would make her upset. But Kadhambari finds out about her father's death from Pandi's mother and is determined to avenge his death by going after Killi and killing him. Pandi agrees to help her in her mission, with the promise that "he will hold Killi's shoulders while she stabs him".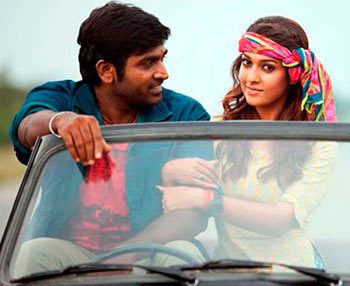 Pandi and his gang along with Kadhambari hatch a plan to kill Killi while he is travelling. However, this is foiled as their plan gets mixed up with that of Mansoor (Mansoor Ali Khan), the political rival of Killi who wants to contest the upcoming election in place of Killi's wife Baby (Meenakshi). Pandi's gang is enraged and despite Paandi's reassurances, decide not to help Kadhambari further. Kadhambari decides to go ahead on her mission on her own as she doesn't want Pandi and his friends to split up over her. She reaches Killi's hideout, but on attempting to kill him, he slaps her, knocking her out. Pandi soon arrives at the hideout and he and Kadhambari, who has regained consciousness, try to kill Killi, but it fails as Kadhambari is unable to stab him. At this juncture, Mansoor arrives at the hideout and both Killi and Mansoor stab each other to death, with Pandi taking "credit" for their deaths in order to impress Kadhambari.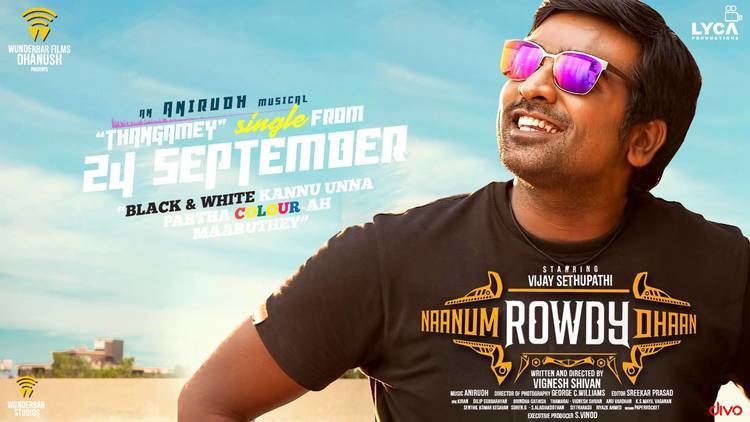 In the end, Pandi, disillusioned with the rowdy lifestyle, becomes a police officer as per his mother's wishes, despite Kadhambari's reservations.
Cast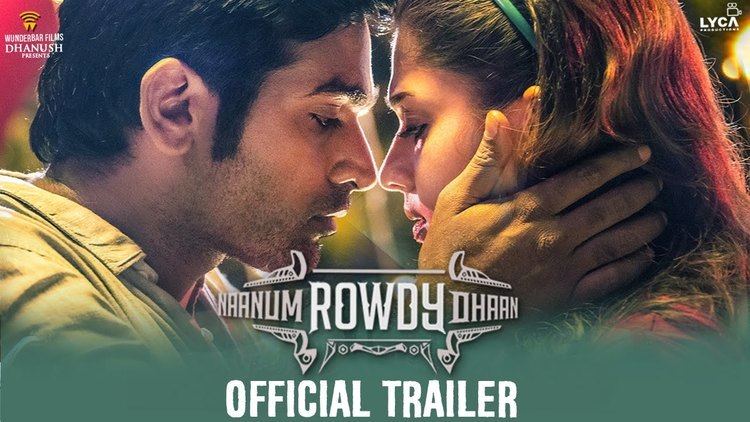 Vijay Sethupathi as Pondicherry Pandiyan alias "Pondy Pandi", who want to be a big rowdy but his mother want to be police officer
Nayantara as Kadhambari "Kadhu", a deaf girl seeking revenge
Parthiban as Ghillivalavan "Ghilli", a notorious rowdy in North Madras, first in Pondicherry
Raadhika Sarathkumar as Inspector Meena Kumari, Pandi's mother.
RJ Balaji as Doshi Baba, Pandi's side kick.
Anikha Surendran as Younger Kadhambari
Surya Vijay Sethupathi as Younger Paandian
Rajendran as Don Raja, Pandi's role model
Azhagam Perumal as Inspector Ravikumar, Kadhu's father
Anandaraj as Pondicherry Don
R. Sundarrajan as Ghilli's advisor
Mansoor Ali Khan as Politician Mansoor (TPK), Ghilli's enemy
R. N. R. Manohar as Thalaivar
Meenakshi as Baby, concubine of Ghilli.
Sathish Krishnan (in a special appearance)
Udayabanu as Rahul Thatha
Louna Simon as Kamatchi
Production
In April 2013, Vignesh Shivan, who had directed Podaa Podi (2012), announced that he was set to make a film featuring music composer Anirudh Ravichander in the leading role. The project titled, Naanum Rowdy Dhaan, was described as an "urban flick" and the team tried to rope in Samantha for the female lead role. In a turn of events in the following month, Anirudh chose not to make an acting debut and the film was briefly shelved as the team looked for a replacement lead actor.
The film was subsequently officially announced by Gautham Menon in November 2013, who revealed that he would produce the film and that they had signed on Gautham Karthik to feature in the leading role, while Anirudh would retain his position as composer. George Williams was signed as the cinematographer after being acclaimed for his work in Raja Rani, while Dilip Subbarayan was announced as the film's action director. Vignesh Shivan revealed that the film would be based on a 19-year-old youngster caught in the midst of a gangster setting and noted he hoped to shoot the film in Mumbai, Chennai and Puducherry. Lavanya Tripathi was signed on to play the female lead role of a deaf girl and noted that she was impressed by Vignesh Shivan's narration of the script. However, the film failed to take off and Vignesh Shivan continued to discuss the film with different actors including Ashok Selvan, as he looked for a producer.
On 29 August 2014, Vinayagar Chathurthi, in a turn of events, Dhanush announced via Twitter that he would be producing the film under his Wunderbar Film banner and also posted details about the cast and crew and the title design. While the principal crew was retained, the lead roles went to Vijay Sethupathi and Nayantara. The team began its shoot in December 2014, with the first leg of the venture held in Pondicherry for a span of 40 days. Scenes were shot at the Thirukameeswarar Temple in Villianur, a famous temple town 9 km away from Pondicherry bus stand. RJ Balaji joined the team's cast during the first schedule. Director Vignesh Shivan revealed that Vijay Sethupathi had put on weight for some of his recent roles, so he worked hard for the past two months to shed those pounds. He worked out and went on an extensive diet regime as well – he even went without eating at times. Anandaraj joined the team in December 2014 and shot for the film in Pondicherry, and revealed he would play a gangster with negative shades.
Soundtrack
Vignesh Shivan, who had worked with Dharan Kumar, on his debut film's soundtrack, chose to collaborate with Anirudh Ravichander for Naanum Rowdy Dhaan's music. The soundtrack features six tracks, with four of them also featuring Anirudh's voice; besides, Neeti Mohan, Benny Dayal, Sid Sriram and Sean Roldan, a composer himself, sung the songs. In a unique manner, the songs were released separately as singles in late September and early October 2015; an audio launch function was not held. The album received very positive reviews. The Times of India gave it 4 stars and wrote, "Anirudh is totally upping his game through this album, which sounds fresh, unlike his last few albums. The composer who created a sensation with 3 is well and truly back". Bollywood Life gave it 4 stars as well and wrote, "Naanum Rowdy Dhaan is a complete album, which stands out as one of the best of 2015. Anirudh has displayed his versatility as a composer as he nicely balances between melodious songs and fun feel good numbers". Behindwoods rated the album 3.25 out of 5 and called it "a musical treat from Anirudh".
Release
The satellite rights of the film were sold to Sun TV.
Online Release
Herotalkies has been legally released on their online movie streaming portal to overseas customers.
Reception
Behindwoods rated the film 3 out of 5 and noted "Naanum Rowdy Dhaan is sure to entertain you and your family this festival season. This is a film that you can just relax, sit back and enjoy with a tub of butter popcorn!". Sify wrote "Vignesh Sivan's Naanum Rowdy Dhaan (NRD) is a feel-good laugh riot, a perfect movie to hang out with friends. You are guaranteed loads of fun and is sure to come out with a big smile on your face". Only Kollywood called it "recommended watch". Times of India wrote "The plot might come across as a serious revenge drama, but Vignesh Shivan displays a lightness of touch throughout that makes the film so much fun. And, he keeps things breezy even when situations get serious". Sify wrote, "NRD is a well made comedy entertainer, and all credit goes to Vignesh Shivan who delivers one of the most pleasing films of the year. Fun, but with warmth at its heart. Don't miss it." The Times of India gave 4 stars out of 5 and wrote, "Family Entertainer".
Songs
1ThangameyAnirudh Ravichander4:22
2Neeyum NaanumNeeti Mohan - Anirudh Ravichander5:01
3Naanum Rowdy DhaanBenny Dayal2:57

References
Naanum Rowdy Dhaan Wikipedia
(Text) CC BY-SA