Country

India




State

Maharashtra




Population

900,000




Language spoken

Marathi




District

Thane







Map of Mumbra
Mumbra is a town and suburb of Thane district, in the Western Indian state of Maharashtra. Within the Greater Mumbai area.
Contents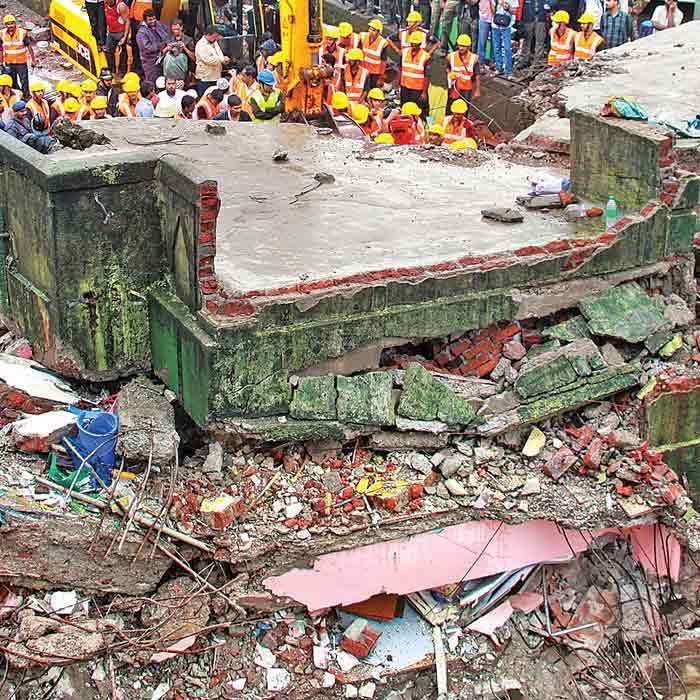 Mumbra the city of light a4u
Mindboggling panoramic aerial view of mumbai suburban railway network from over 250m at mumbra
History of Mumbra
Mumbra was a flourishing shipbuilding center in early times. At that time many Arabs used to travel on the shores of the Konkan area. During their trading with the local businessmen, they used to procure food grains, spices and fruits. To carry the goods they used to order the ships which were constructed in Mumbra. During this period Mumbra was called as UMRA. Later it was named after Mumbra Devi, the prime deity of Agri and Koli tribes. The Mumba Devi goddess temple is situated at the peak of the hill. During the 17th century Mumbra was small village of Koli and Agri (fishermen tribes).
Much of the land around Mumbra was agricultural land until 1975. Between 1968 and 1975, Mumbai experienced significant population growth and greater population density. Then, about 1975, Mumbra's agricultural land was urbanised. This signaled an expansion of the greater Mumbai area, which realized significant population growth in the 1980s. Wafa Hill's "A, B, C" was one of the first planned Thane Municipal Corporation (TMC) approved buildings developed in 1990's. Which lead the foundation for urbanization in Mumbra.
In 1991 there were about 44,000 people. After the riots of 1992 many Muslims fled Mumbai and settled in Mumbra; 10 Sq mile land was allotted by state Government under custody of state waqf board for resettlement of fled Muslims of different part of Mumbai. Later, it was found that State waqf board using allotted land for cheap renting or unauthorized use. there was also an influx of people from North India about that time. According to Yasin quraishi, a Corporator (TMC), Mumbra's population is now more than 9 lakh (900,000) people. About 80% of Mumbra's residents are Muslim.
Demographics
The population of Mumbra is 9 Lakhs in thane urban agglomeration. Majority of the population in Mumbra are Muslims.
Transport
Bus service is available through the Thane Municipal Transport (TMT) and Navi Mumbai Municipal Transport (NMMT). Rail service is available at the Mumbra railway station. Mumbra is 29 kilometres (18 mi) from the Mumbai airport.
Media
Thane Plus is a daily hyperlocal newspaper, distributed with the Times of India, has about 1.3 lakh (130,000) readers. It covers –Thane, Kalwa and Mumbra. There are also several weekly local newspapers in Mumbra, including Aapka Prahar Times, Naazaafrinsamachar, Mumbra Samachar, Quami Paigham, Shaher Buland Ujala. There are some people living in Mumbra who achieved a higher place in the field of literature and journalism. Poet Irteza Nishat, Amin Ansari, Irfaan Jafri, Dr. MH Ansari, Izhar Ahmed, Columnist Faisal Farooque, Aijaz Hindi, Udaybhan Pande, Mohammad Ali, Anwarul Haq Khan among them.
National newspapers are circulated in the town such as The Times Of India, Mid-Day, DNA, Hindustan Times, Indian Express, Sahara India Pariwar, Urdu Times, Mumbai Urdu News, Maeeshat and Inquilab.
Mumbra Samachar is one of the oldest local newspaper from last 19 years, Editor is Mr. Anwar Noori
References
Mumbra Wikipedia
(Text) CC BY-SA