The film, which follows a young woman (Kendrick) who discovers that her new boyfriend (Rockwell) is a professional hitman, was released in the United States on April 8, 2016, by Focus World, to mixed reviews from critics.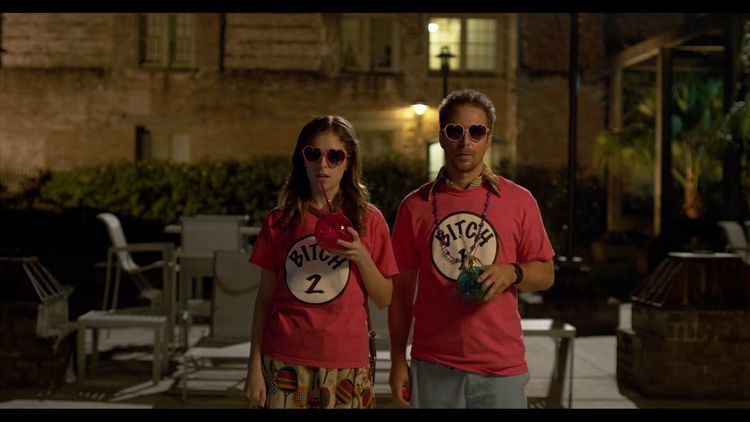 Martha is an eccentric woman who leaves her boyfriend after she discovers that he is cheating on her. Elsewhere, Francis is seen knocking on a hotel door. A woman answers and Francis explains that he is the hit-man that she hired to kill her husband so that she would own her law firm outright; he then puts on a red clown nose, tells her that murder is wrong, and shoots her dead. At the same time, a team of assassins are preparing to trap Francis in the hotel. Hopper, a hit man who once worked with Francis in the CIA, chooses to remain behind in the surveillance van, as he knows that Francis will overpower the unprofessional assassins. Hopper listens as the assassins are killed, while the audience watches Francis demonstrate his skills. After the incident, Hopper receives a phone call from his bosses, who instruct him to pretend to be an FBI agent and to partner with a local New Orleans police detective, Gus Patrick, who has been assigned to capture Francis.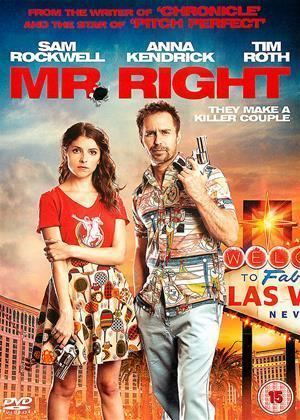 The following day, Martha spends the morning at a pet store where her roommate works. On the way home from the store, Martha stops at a convenience market. Francis, also in the market, is attracted to her quirkiness. He asks her out on a date and the pair spend the next ten hours together. Francis is honest with Martha about his line of work, but she assumes that he is being sarcastic. As the pair stroll through the park, Francis senses that a hit-man is near, and he dances with Martha while evading a bullet streaming past them. They end up spending the night together.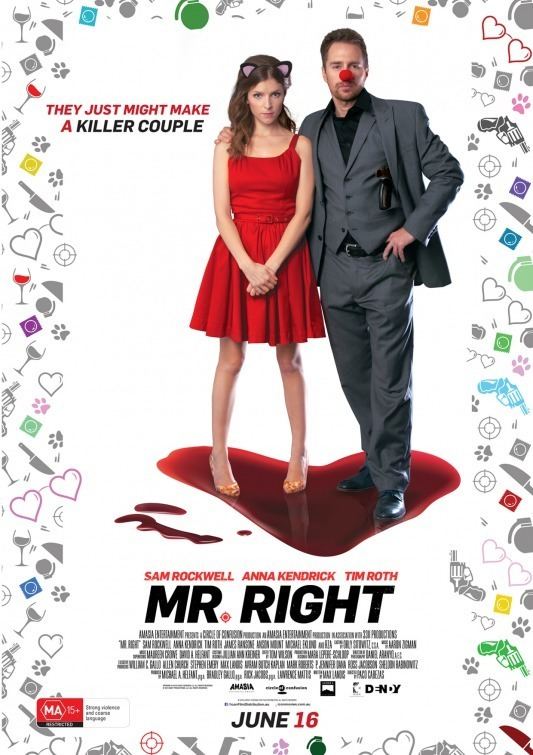 The next morning, Francis leaves Martha a note, asking her to continue their date that night. Martha is smitten and makes breakfast for her roommate Sophie, who is skeptical of Francis. The new couple meet in a bar that night. There, Francis recognizes Espinoza, one of the hit-men who survived the hotel. Francis excuses himself and follows Espinoza outside, where Francis kills him.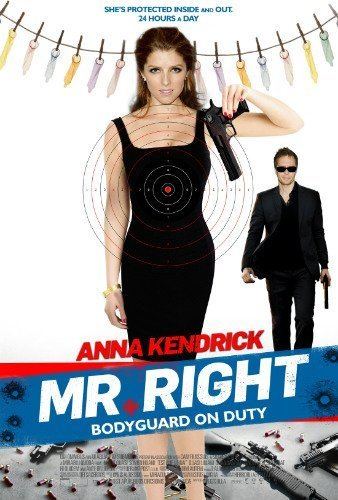 At the same time, brothers from a mob family are hiding out in New Orleans. The younger brother, Von Cartigan, has ambition, but lacks brains and skill; he convinces a local thug named Johnny Moon to join him in hiring Francis, who now has a reputation for killing the people who hire him. Thus, his plan is to hire the hit-man for his older brother Richard, whom Francis would kill, so that Von can take over the mob.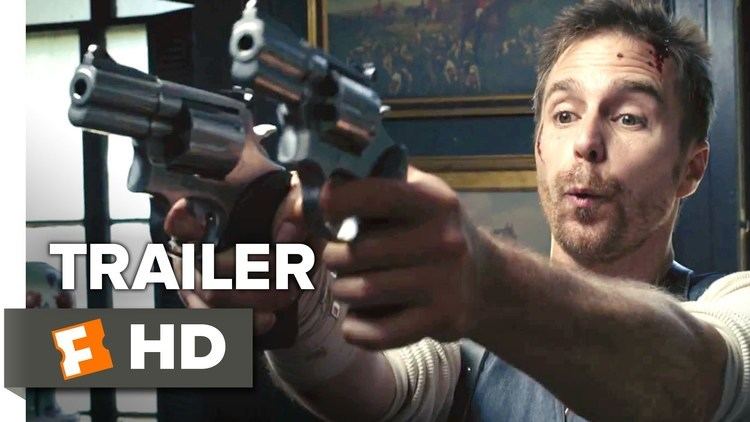 Francis takes Martha with him to the initial meeting for the hit-man job. From the car, she watches as Francis puts on a clown nose and kills the man who tried to hire him. Martha, now realizing that Francis has been truthful about his line of work, panics and asks him to take her home. Unbeknownst to Francis, Johnny follows the pair to her apartment and gives her address to the mob brothers.
Later that day, Hopper and Gus interview Martha and explain that Francis is a hit-man with a conscience. At this time, Martha realizes that she is falling for a dangerous criminal. Francis decides to come to the apartment. Although Hopper is waiting for him, Francis is able to stun him unconscious. Francis drags Hopper into the apartment, where he tells Martha and Sophie that Hopper is not an FBI agent. Martha does not know what to believe, but then remembers that Francis has always told her the truth. She decides to go with him. As they leave, assassins working for the mob family arrive. One assassin, Steve, surprises Francis with his impressive combat skills, and the pair express mutual admiration. As Francis takes care of the other assassins, he is again surprised when Steve disarms him. The mobsters take Martha and provide an address where Francis can find them. As they make their escape, Francis fights Hopper. When Gus arrives, Hopper shoots him dead. Francis escapes unseen.
Francis arrives at the mobsters' house to rescue Martha, at which point Von tells Francis to kill Richard, revealing his treachery to his brother. Francis refuses and leaves the room to look for Martha, and Von kills Richard himself. After Francis finds Martha, the pair run into Hopper, who fights Francis while Johnny captures Martha. Realizing that she possesses similar skills to Francis, Martha is able to kill first Johnny and then Von. Outside, Hopper is preparing to shoot Francis when he is killed by Steve. Grateful, Francis tells Steve that Hopper is worth five-million dollars, dead or alive. As Steve celebrates, Francis and Martha leave hand-in-hand.
Two months later, Martha and Francis are living in Vietnam. A hit-man watches as the pair decide where to travel to next. Before he can pull the trigger, Martha sneaks up and shoots him dead.
Sam Rockwell as Mr. Right/Francis
Anna Kendrick as Martha
Tim Roth as Hopper
RZA as Shotgun Steve
James Ransone as Von Cartigan
Anson Mount as Richard Cartigan
Michael Eklund as Johnny Moon
Katie Nehra as Sophie
Alec Rayme as Sniper
The project was announced on October 8, 2011 by Variety, that Paco Cabezas would direct the action-comedy film Mr. Right scripted by Max Landis, produced by Circle of Confusion's David Alpert and Lawrence Mattis. On May 5, 2014, Sam Rockwell and Anna Kendrick were announced for the lead roles. Michael Helfant and Bradley Gallo would finance the film for Amasia Entertainment and co-produce along with Circle of Confusion's Mattis and Rick Jacobs. On October 6, rapper RZA joined the cast. On October 7, Tim Roth joined the film. On October 8, James Ransone joined the film. On October 10, Anson Mount, Michael Eklund and Katie Nehra joined the cast.
Filming began on October 13, 2014, in New Orleans, Louisiana, and ran for seven weeks.
In October 2014, Lakeshore Entertainment announced its acquiring international distribution rights to the film, while Sierra/Affinity would handle international sales of the film at American Film Market. The film had its world premiere at the 2015 Toronto International Film Festival on September 19, as the closing night film. Before that, Focus World had acquired U.S. distribution rights to the film. The film was released in the U.S. on April 8, 2016.
On Rotten Tomatoes, the film has a rating of 42%, based on 50 reviews, with a weighted average score of 4.8/10 and the site's consensus: "Sam Rockwell and Anna Kendrick work well together, but Mr. Right is too much of a tonal jumble to take advantage of their chemistry". On Metacritic, the film holds a score of 52 out of 100, based on 17 critics, indicating "mixed or average reviews".
Peter Dubruge of Variety gave the film a negative review, writing, "Not an especially sustainable work model, professionally speaking (it's murder on word-of-mouth, for starters), but then, this fixer is ready to make some changes in his own life, maybe even find romance with an on-the-rebound Anna Kendrick — which is where Max Landis' ultra-cutesy script picks up, asking whether a character like that can find and sustain love … or else die trying. For about a decade after Pulp Fiction, such quirky hit-man comedies were all the rage, though in the post-Gigli era, (the eerily similar) Mr. Right just feels wrong."
Kendrick's performance was praised by Alan Scherstuhl of The Village Voice, saying it was "a role that Anna Kendrick kills with such flamboyant style it makes all the movie's shootings look even more rote." Andy Webster in his New York Times review comments that "Anna Kendrick's star shows no sign of dimming".