First performance

October 26, 1931




Duration




Language

English




Director

Dudley Nichols




Playwright

Eugene ONeill




Country

United States







Release date

November 19, 1947 (1947-11-19)




Adaptations

Mourning Becomes Electra (1947)




Characters

Orin Mannon, Adam Brant, Peter Niles, Hazel Niles




Similar movies

Related Eugene ONeill plays, Other plays



Mourning becomes electra clip mpg
Mourning Becomes Electra is a 1947 American film by Dudley Nichols adapted from the 1931 Eugene O'Neill play of the same title. The film stars Rosalind Russell, Michael Redgrave, Raymond Massey, Katina Paxinou, Leo Genn and Kirk Douglas.
Contents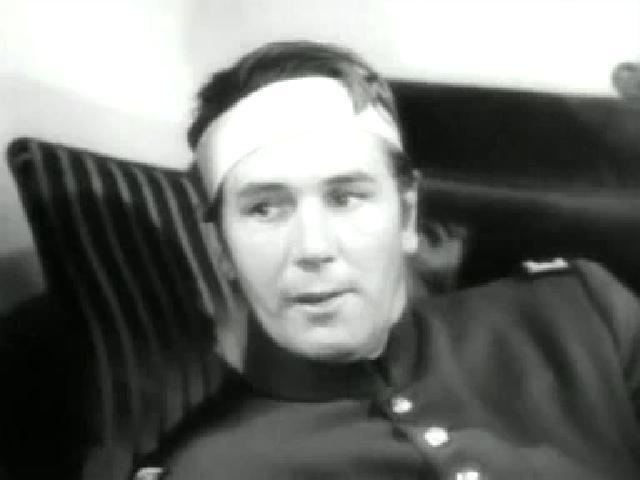 It was nominated for Academy Awards for Best Actor in a Leading Role (Michael Redgrave) and Best Actress in a Leading Role (Rosalind Russell). Originally released by RKO Radio Pictures at nearly three hours, it was eventually edited down to 105 minutes (losing more than an hour) after it performed poorly at the box office and won no Oscars. It has since been restored to its full length and shown on Turner Classic Movies.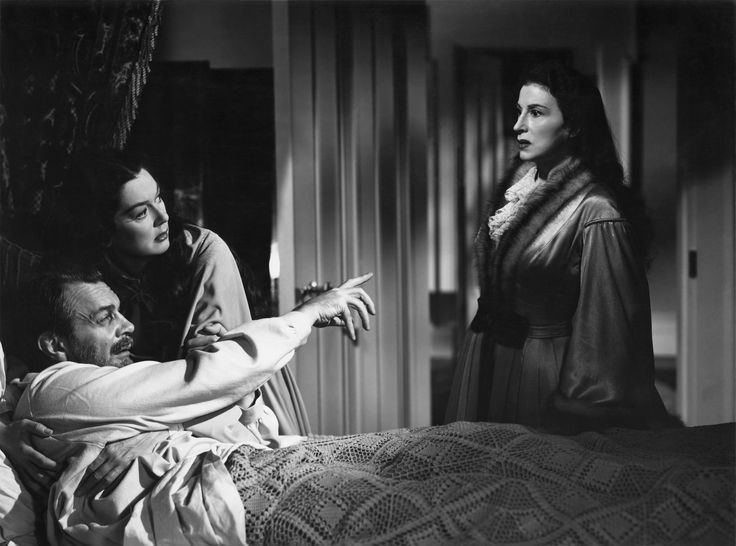 An Oscar upset occurred in connection with the film. All who saw it had taken it for granted that Rosalind Russell would win for her performance as Lavinia, to the point that Russell actually began to rise from her seat just before the winner's name was called. However, it was Loretta Young, and not Russell, who was named Best Actress for her performance in The Farmer's Daughter.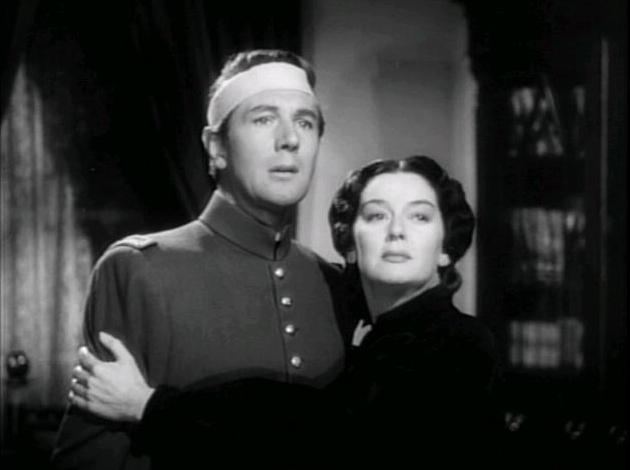 The film recorded a loss of $2,310,000, making it one of RKO's biggest financial disasters.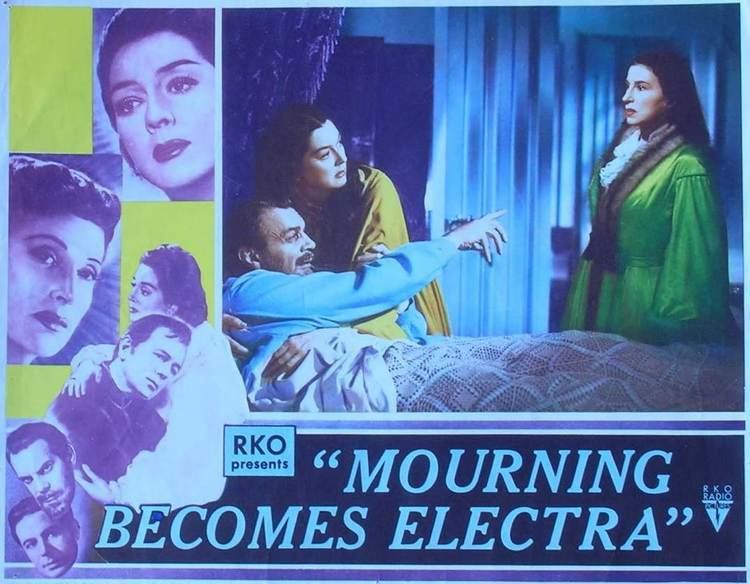 Mourning becomes electra trailer
Plot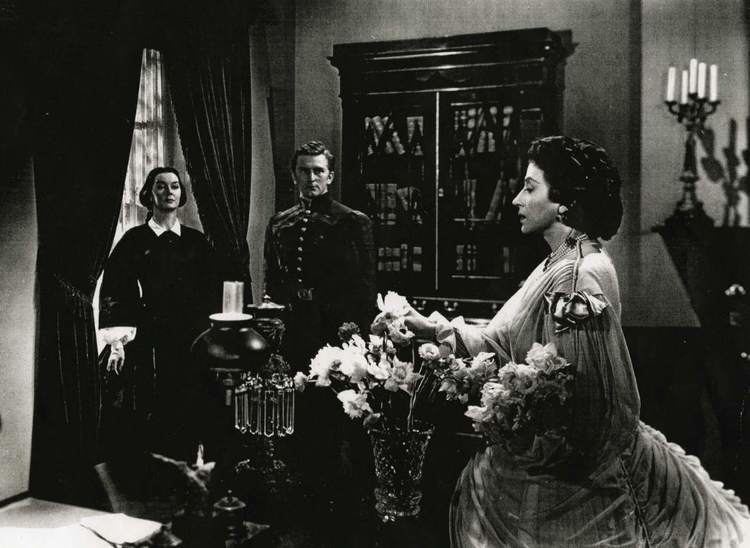 A wealthy New England family, the Mannons, await the return of patriarch Ezra, general for the Union in the Civil War, and son Orin, a timid young man before becoming an Army officer. Lavinia, who adores her father, is shocked to see mother Christine kissing another man. Worse yet, the man is sea captain Adam Brant, someone whom Lavinia has long fancied herself, even though Peter Niles has been courting her.
Learning from family servant Seth that, complicating matters further, Adam is actually a relative, a son of Lavinia's uncle, causes her to confront her mother. To her astonishment, Lavinia finds out that Christine is completely aware of the family relationship, but has hated Ezra since the day she married him.
Adam has hidden motives as well. He hates the Mannons for the way they treated his mother, who is now deceased. He is seeking revenge by toying with Christine's affections. But when she comes to him with a plot to kill Ezra by poisoning him, Adam is reluctant to go that far with his scheme.
Ezra returns home. His harrowing experiences during the war have persuaded him to try for a closer relationship with his wife. Christine is thrown by this, but elects to proceed with her plan to kill him. Ezra does indeed die, but Lavinia comes into possession of the pills that her mother used to poison him.
One tragedy follows another. Orin decides to shoot Adam for what he's done. Christine commits suicide. Lavinia decides to marry Peter after all, but his sister Hazel discloses that her family has all but disowned Peter for having anything to do with the Mannons.
Orin is riddled with guilt and kills himself as well. All is lost for Lavinia, who has Seth nail shut the doors and windows to their home, locking herself away from the world forever.
Cast
Rosalind Russell as Lavinia Mannon
Raymond Massey as Ezra Mannon
Michael Redgrave as Orin Mannon
Leo Genn as Adam Brant
Katina Paxinou as Christine Mannon
Henry Hull as Seth Beckwith
Kirk Douglas as Peter Niles
Nancy Coleman as Hazel Niles
Sara Allgood as Sara Allgood
Mourning becomes electra part one
Svengali 1931 full movie stars john barrymore marian marsh donald crisp
References
Mourning Becomes Electra (film) Wikipedia
(Text) CC BY-SA