Moose M. Scheib (born June 21, 1980) is a social entrepreneur, producer, and real estate expert. He is the CEO of CBIG, a boutique advisory firm that counsels American companies on doing business in the Middle East and non-American firms and investors on doing business in the United States.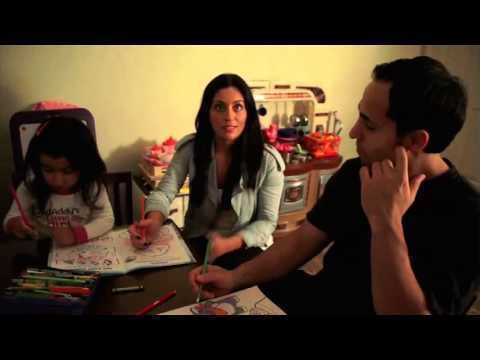 Moose M. Scheib was born in Beirut, Lebanon during the Lebanese Civil War, the son of a newspaper editor and government official. His family immigrated to the U.S. (Toledo, Ohio) when he was seven years old and eventually settled in Dearborn, Michigan. When Scheib was twelve, his father – who sought work as a truck driver to keep the family afloat – suffered the first in a series of strokes. As a result, his mother began work at a metro-Detroit restaurant and Scheib began working and caring for his ill father and siblings.
Scheib graduated from Dearborn High School in 1998. He attended Albion College where he played football and was a team captain. He holds a degree of Bachelor of Arts in Economics & Management from the Carl A. Gerstacker Institute for Business and Management at Albion College. He received his Juris Doctorate from Columbia Law School where he was a staff member of the Columbia Business Law Review.
Scheib practiced corporate law at the international law firm of Proskauer Rose in New York City, clerked in the New York State Supreme Court under Justice Michael J. Obus, and interned at the U.S. Attorney's Office in the Eastern District of New York. He currently is a member of the Connecticut Bar.
In 2007, Scheib began LoanMod.com where he pioneered the modern-day loan modification as a solution to the housing crisis gripping the United States—an idea that has helped over two million homeowners avoid foreclosure.
Scheib founded Mizna Entertainment, which produced the Arab American Comedy Show in 2007, 2008, and 2009, and viral MTV spoof videos that include Arab CRIBS, Nexted, and Made. In 2010, Moose co-founded the National Arab Orchestra (NAO), a 501(c)(3) organization that celebrates Arab heritage, and its music through educational outreach and performance. Scheib is also a founding board member of HYPE, a nonprofit that seeks to provide the communities of Metro Detroit with diverse, drug and violent free programs for youth.
Scheib received the 2004 Arab American Institute Raymond Jallow Award for Public Service and the 2010 Arabian Business Magazine 30 under 30 Award for the Next Generation of Arab Leaders.
Moose M. Scheib has been a guest on Fox News' Your World with Neil Cavuto, and Al-Jazeera World Report. He has been featured in Forbes Magazine, Bloomberg News, the Washington Post, the Arab American News, and the Detroit News. Scheib can also been seen in the PBS Special, Arab American Stories.