Shortly after moving to Florida, longtime prostitute Aileen Wuornos (Charlize Theron) meets young and reserved Selby Wall (Christina Ricci) and a romance blossoms. When a john (Lee Tergesen) attempts to brutalize Aileen, she kills him and resolves to give up prostitution. But supporting herself and her new girlfriend through legitimate means proves extremely difficult, and she soon falls back on old ways. More johns die, and Selby cant help but think her new friend is responsible.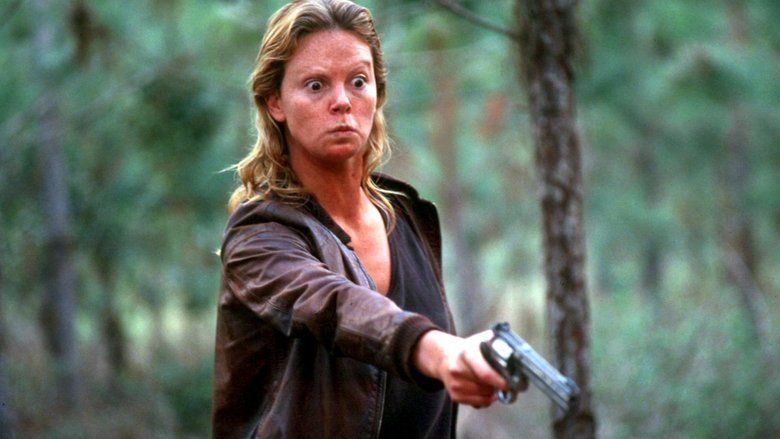 Monster is a 2003 crime drama film about serial killer Aileen Wuornos, a former prostitute who was executed in Florida in 2002 for killing six men (she was not tried for a seventh murder) in the late 1980s and early 1990s. Wuornos was played by Charlize Theron, and her fictionalized lover, Selby Wall (based on Wuornos real-life companion Tyria Moore), was played by Christina Ricci. Patty Jenkins wrote and directed the film.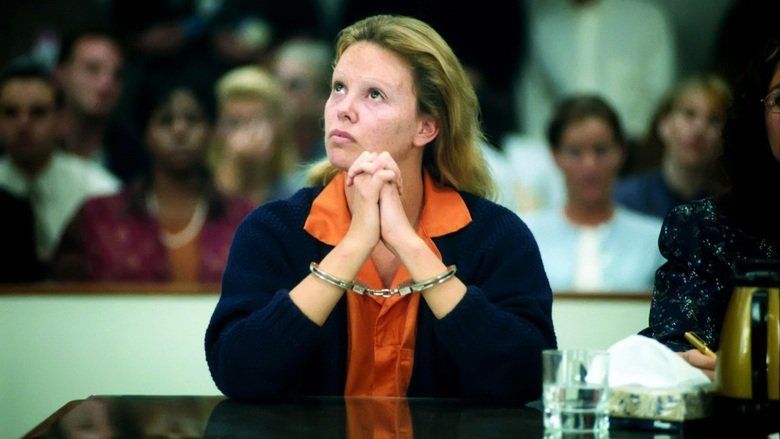 Theron received overwhelming critical acclaim and won seventeen awards for her portrayal, including the Academy Award for Best Actress, Golden Globe Award for Best Actress and the Screen Actors Guild Awards for Outstanding Lead Actress.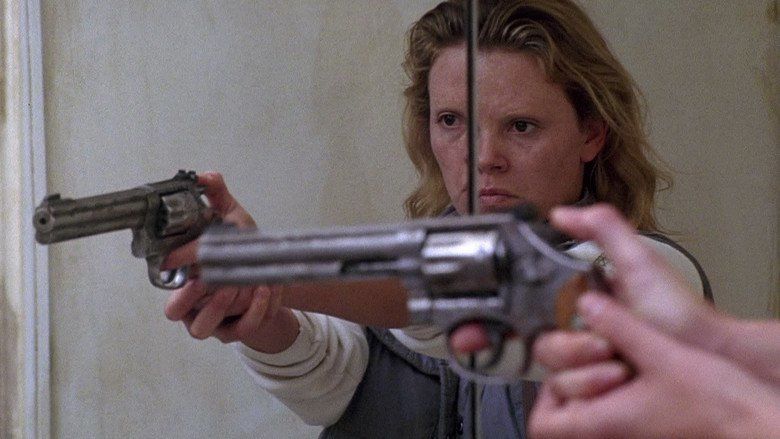 Aileen Wuornos is an emotionally scarred highway hooker who shoots a sadistic trick who rapes her and ultimately becomes America's first female serial killer. The film, based on a true story, centers more on the surrounding circumstances than on the murders.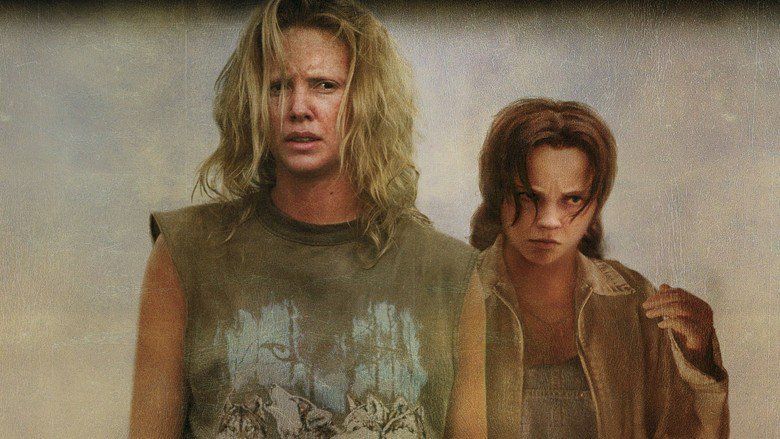 After moving from Michigan to Florida, Aileen Wuornos, a prostitute, meets Selby Wall in a gay bar. After initial hostility and declaring that she is not gay, Aileen talks to Selby over beers. Selby takes to Aileen almost immediately, as she likes that she is very protective of her. Selby invites her to spend the night with her. They return to the house where Selby is staying (temporarily exiled by her parents following the accusation from another girl that Selby tried to kiss her). They later agree to meet at a roller skating rink, and they kiss for the first time. Aileen and Selby fall in love, but they have nowhere to go, so Selby goes back to her Aunts home.
After being raped and brutalized by a client, Vincent Corey, Aileen kills him in self-defense and decides to quit prostitution. She confesses her action to Selby, while Selby has been angry with her for not supporting the two of them. Aileen tries to find legitimate work; but because of her lack of qualifications and criminal history, prospective employers reject her and are occasionally openly hostile. Desperate for money, she returns to prostitution. She robs and kills her johns, each killed in a more brutal way than the last, as she is convinced that they are all trying to rape her. She spares one man out of pity when he admits he has never had sex with a prostitute but eventually kills another man who, instead of exploiting her, offers help. Aileen uses the money she steals from her victims to indulge herself and Selby.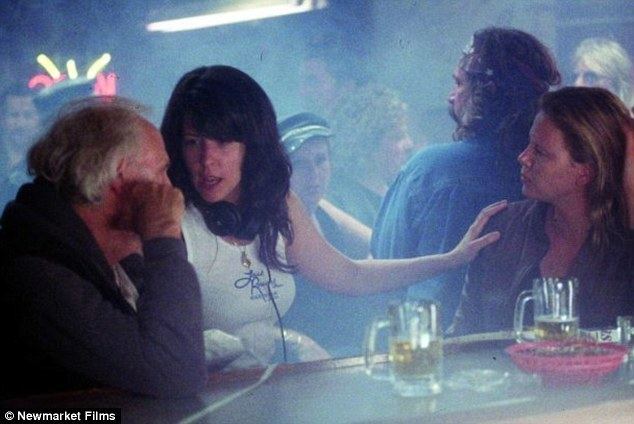 However, as Selby reads in the papers about the string of murders, she begins to suspect that Aileen may have committed them. She confronts Aileen, who justifies her actions by claiming she was only protecting herself. Horrified, Selby returns to Ohio on a charter bus. Aileen is eventually arrested at a biker bar and speaks to Selby one last time while in jail. Selby reveals some incriminating information over the telephone and Aileen realizes that the police are listening in. To protect her lover, Aileen admits she committed the murders alone. During Aileens trial, Selby testifies against her. Aileen is convicted and sentenced to death. On October 9, 2002, Aileen is executed by lethal injection.
Charlize Theron as Aileen Wuornos
Christina Ricci as Selby Wall (based on Tyria Moore)
Bruce Dern as Thomas
Lee Tergesen as Vincent Corey (based on Richard Mallory)
Annie Corley as Donna
Pruitt Taylor Vince as Gene / Stuttering "John"
Marco St. John as Evan / Undercover "John"
Marc Macaulay as Will / Daddy "John"
Scott Wilson as Horton / Last "John"
Kane Hodder as Undercover cop
Brett Rice as Charles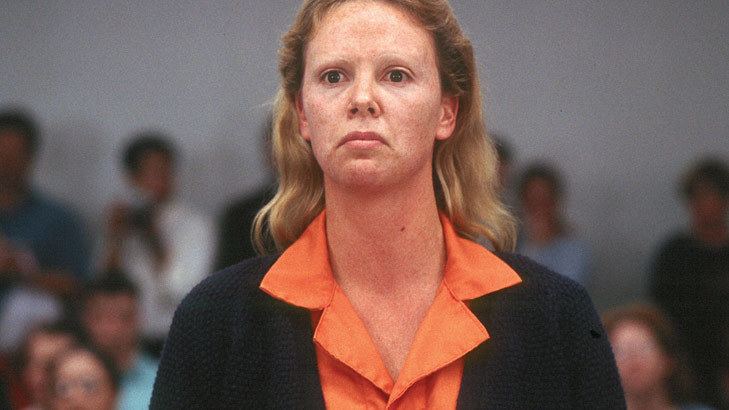 Film critics praised Monster; most gave overwhelmingly high praise to Therons performance as a mentally ill woman – Wuornos had antisocial personality disorder and borderline personality disorder. For the role, Theron gained 30 pounds (14 kg) and wore prosthetic teeth. Critics called her performance, and her makeup, a "transformation". Film critic Roger Ebert named it best film of the year, and wrote "What Charlize Theron achieves in Patty Jenkins Monster isnt a performance but an embodiment... [It] is one of the greatest performances in the history of the cinema."
Theron won the Academy Award for Best Actress, Golden Globe Award for Best Actress in a Drama and the SAG Award for her performance.
In 2009, Roger Ebert named it the third best film of the decade. Review website Rotten Tomatoes reports that 82% of critics gave the film a positive review, with a "Certified Fresh" and an average score of 7.2/10.
Aileen Wuornos: The Selling of a Serial Killer (1992). Aileen: Life and Death of a Serial Killer (2003). Ted Bundy (2002). Party Monster (2003). The Man Who Wasnt There (2001).
In 2004, BT released a soundtrack to the film. Included with the release is a DVD featuring all fifteen original cues, and an additional nine cues that would not fit on the CD, as well as an interview with BT and Patty Jenkins, and remix files for "Ferris Wheel".
All songs written by BT.
"Childhood Montage"
"Girls Kiss"
"The Bus Stop"
"Turning Tricks"
"First Kill"
"Job Hunt"
"Bad Cop"
"Call Me Daddy Killing"
"I Dont Like It Rough"
"Ferris Wheel (Love Theme)"
"Ditch the Car"
"Madman Speech"
"Cop Killing"
"News on TV"
"Courtroom"